Offshore software development has been offering businesses, from small to large, many significant benefits nowadays. To process a successful offshore software development project, as well as make the best use of this innovative format, businesses should be fully aware of the best practices in offshoring.
By choosing a professional team, establishing a transparent workflow, and aware of what's might come up along the way, businesses can thoroughly prevent the most common risks when outsourcing.
Let's take a look at the top 5 offshore software development best practices with TECHVIFY Software.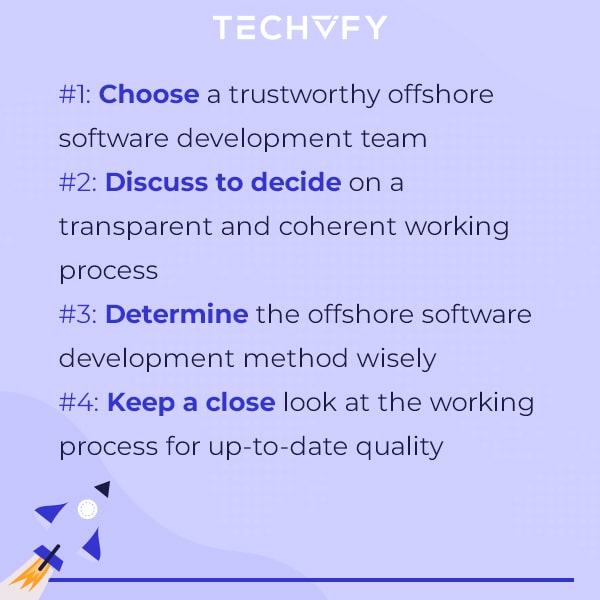 #1: Choose a trustworthy partner
Since having a developing team, including strangers located far away, is very hard for management, businesses must select the offshore team wisely to prevent later troubles. Therefore, choosing the right partner is one of the stepping stones to successful offshore software development.
To find out which providers are most suitable for your needs, businesses should explore all available options and evaluate the prospective offshore software development companies.
Make sure that you choose a partner who understands your requirements and has prior experience in your industry. Take a look at providers' portfolios to check for references and understand their communication model for more details.
These steps could also help you confirm the credibility of each potential option.
Moreover, it is proven that clients will receive better results when working with an offshore provider that matches the size of their project. This means a medium-sized provider will be a wiser choice for your medium-sized offshore project than a large-sized offshore agency.
The same-size provider will be adequate in terms of skill, experience, budget, and many other aspects. Keep in mind that bigger isn't always better. A fitted offshore software development team will be a better investment for your business.
#2:  A transparent and coherent working process
Communication is the key to any business transaction. Hence, there's no doubt that an effective working process is essential to the overall success of an offshoring project.
A working process that is considered to be effective requires efforts from both sides, offshore providers and clients.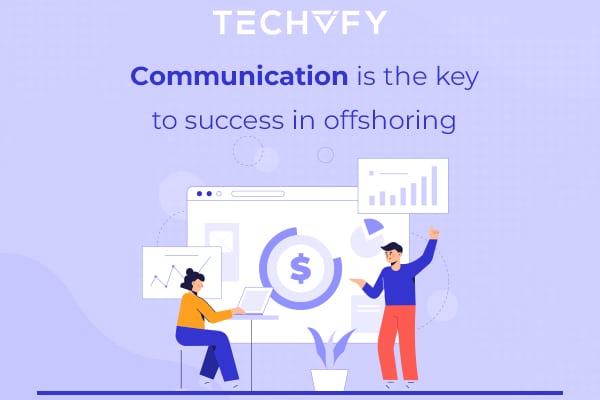 Businesses should be clear about their requirements and expectations from the very beginning of the project. Sometimes, their expectations may not be consistent with other components, such as time and budget.
Therefore, with consulting from the offshore software development team, businesses can adjust it to be more practical.
Establishing the right project management method is a challenge for businesses. One of the most recommended ways to efficiently manage offshore software development is to plan documentation carefully and communicate more frequently.
Good documentation is beneficial because it confirms a mutual understanding of expectations between businesses and offshore providers.
By agreeing to the final documentation, both the development team and clients are on the same page about the working process.
On the other hand, the team is responsible for offering the most suitable detailed working plan according to customers' needs. Therefore, they should be as clear as possible while discussing what they will do to achieve the ultimate goal of the project.
#3: Determine the offshore software development method wisely
Choosing a suitable method to build your software plays an important role. By doing so, you can prevent wasting time and money on developing unmatched software.
Many different software development methods would be suitable in different cases. We have Agile, Scrum, Waterfall, Lean development, and many more methods to choose from when it comes to software development.
An experienced offshore software development team will be able to consult which method is most fitted for your project.
In general, the suitable development method for your project depends on these factors:
Requirements
Feedback on the work done
The completed product
Frequency of change requests or enhancements
Cost of delay
Experience on projects
For example, with a simple project that has clear requirements, minimal feedback, and no changes, Waterfall may be the best way to approach it.
With a larger project, and more complex requirements, a different method would be more reasonable. Therefore, make sure that you are clear about these criteria with your offshore providers so that they can suggest the most suitable method for you.
#4: Keep a close look at the working process for up-to-date quality control
Ideally, an offshore software development partner can work independently and responsibly to conduct a perfect outcome. However, real-life cases are not that simple. Businesses should always keep a close eye on how the offshore agency work.
It is never a bad idea to maintain a healthy dose of collaboration for updates about the project's current progress.
Thus, by communicating constantly, you can have a better understanding of the issues or concerns of the offshore team to come up with in-time solutions.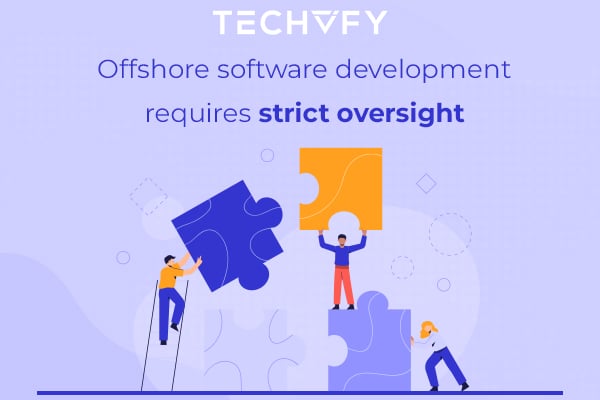 It is recommended to take corrective actions early to minimize the effect of consequences. Do not wait until the end of the project to begin reviewing documents, software, and test designs. It will cost you a huge amount of time and money to solve the problems.
Moreover, the best work is always done by people who feel encouraged and motivated in their job. Maintaining a close connection with the offshore team can help businesses to build strong and encouraging relationships.
By recognizing their efforts, contributions, and successes and holding them accountable for roadblocks and problems, you can maximize the effectiveness of an offshore team involves.
Conclusion
Above are the top 5 offshore software development best practices for businesses to ensure the maximum benefits of offshoring. Remember to consider these practices next time you collaborate with an offshore software development team.
Or an easier choice is contacting us. TECHVIFY Software, with our skillful and trustworthy developers, can offer you the best software development services in the market.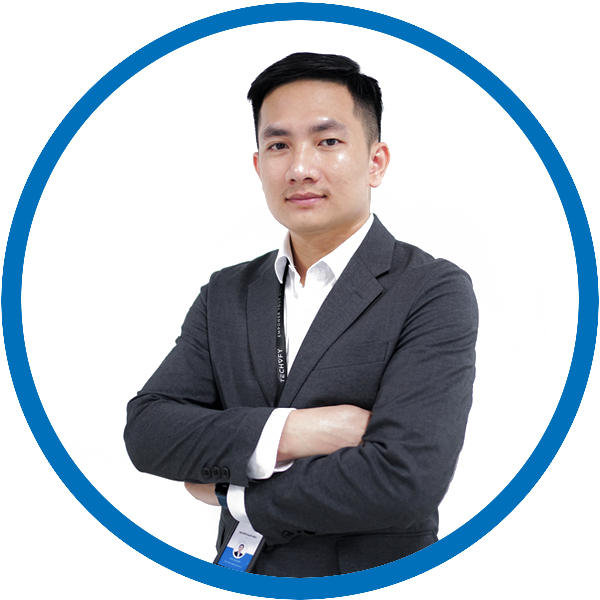 As CEO of Techvify, The top leading Vietnam Software Development company, I focus on pursuing my passion for digital innovation. Understanding the customer's pain points to consolidate, manage and harvest with the most satisfactory results is what brings the project to success.