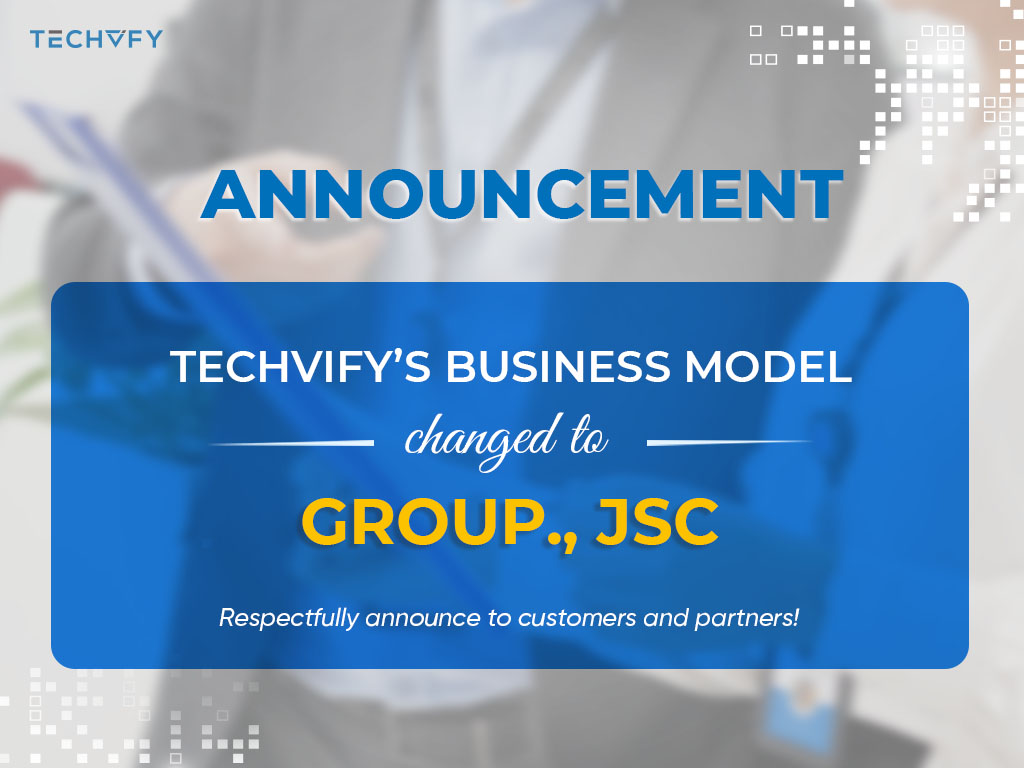 28 June, 2022
First and foremost, TECHVIFY would like to thank our customers and partners for their cooperation and trust in recent years. After years of establishment and development, TECHVIFY has gradually become a reliable brand for clients worldwide in the software outsourcing and development market. TECHVIFY is pleased to announce changes in its business model and company name to clients and partners as below: Change TECHVIFY's business structure to the GROUP JSC model TECHVIFY officially transformed its operating model into a group joint-stock company in April 2022. Apart from two current subsidiary companies which are TECHVIFY Software and TECHVIFY Japan, we are...
Read More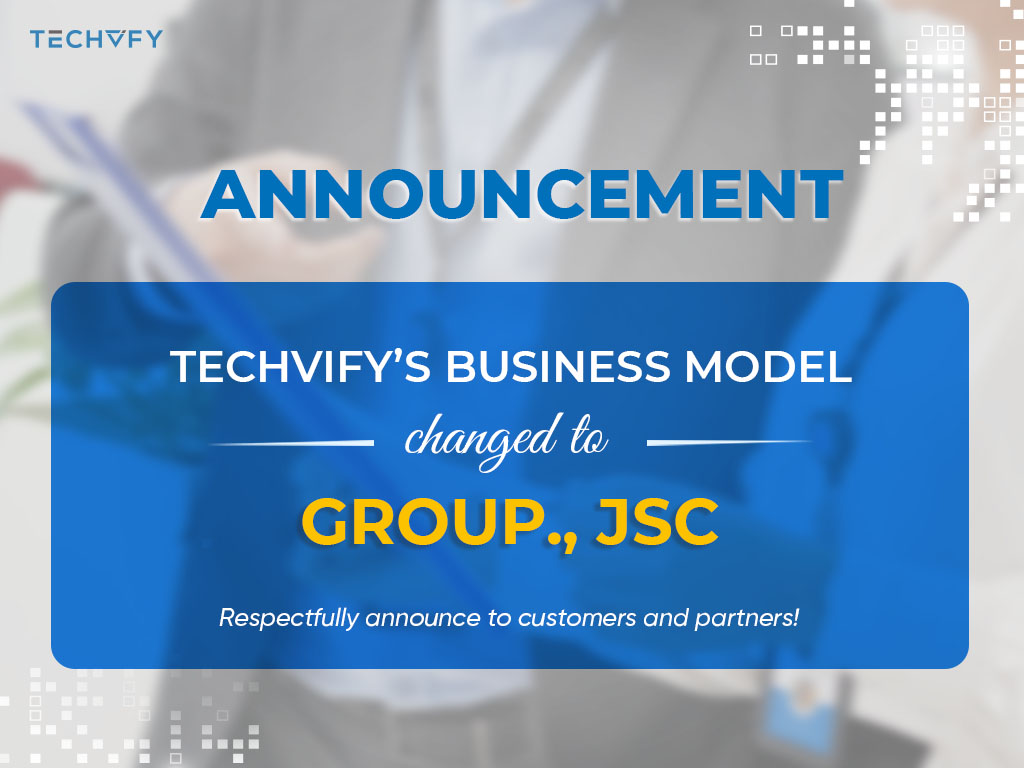 ---
Business
With the slogan "Empower your digital innovation," we are grateful and appreciate the opportunity to accompany the business transformation around the globe. Moreover, in the challenges, we encounter our own paths.  Hence, this article aims to pinpoint how DIGINEX – Hongkong enterprise, about digital finance and blockchain, believes in partnering with us as well as how TECHVIFY has adapted itself for the global environment and scope in the digital transformation era. We catch the light from a challenging time. As the year 2020 comes with the challenges of the COVID-19 pandemic crisis, various businesses find it hard to get to...
23 August, 2020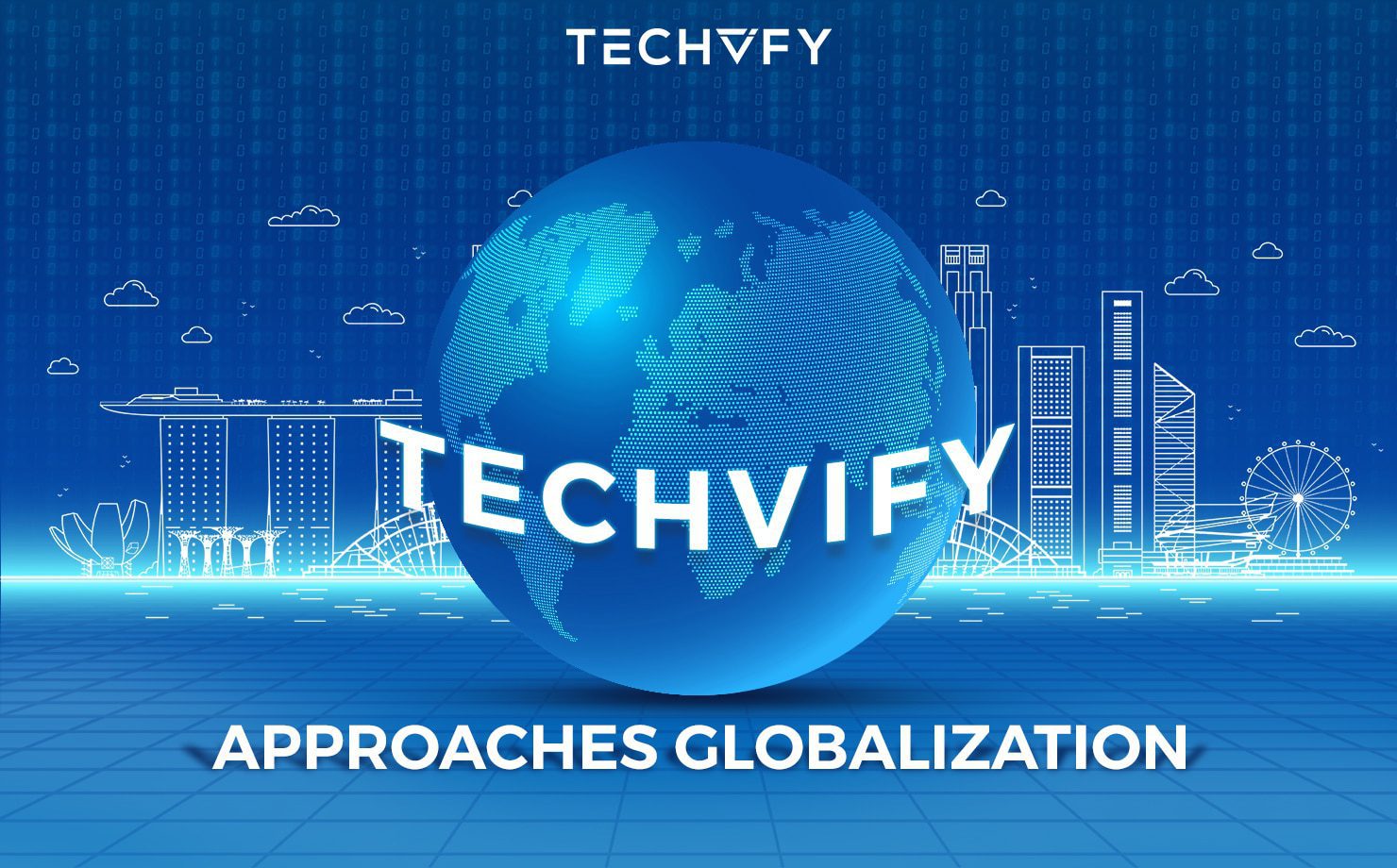 ---
Business
Over the years, the partnership between TECHVIFY in Vietnam and Singapore doesn't stop at being further but to its fullest. The time has come, and we proudly state the opening of TECHVIFY in Singapore as our second home. A new adventure has begun!  We always dreamt of being a part of this country's economy, and now here we are, in a land considered a high-income economy with a gross national income of US$54,530 per capita (2017). This land expands its arms to approach a business-friendly economy, making it a promising opportunity for every business to conquer success and ambitions. But...
23 August, 2020
---
Software Outsourcing
TECHVIFY Software is the leading Software Outsourcing Company in Vietnam that specializes in offshore software development and evaluation powered by the state-of-the-art technology such as React.Js, Node.Js, Vue.Js, Golang, Angular, .NET Core, Java, PHP, Golang and Swift to help our client companies to operate more efficiently and produce more value. Our core strength lies in perceiving the client's business processes, culture, vision, and goals across the industry segments and offering client-oriented software solutions which are highly reliable. Equipped with the knowledge and passion for technology, Techvify was established in May 2018 to provide professional consulting and IT outsourcing services to...
06 July, 2020