How To Build Your Tech Team in Vietnam
04 October, 2022
In recent years, along with giant powerhouses in outsourcing, such as India and China, Vietnam has become a promising destination for software development outsourcing – thanks to its large talent pool and young. Moreover, many people believe that Vietnam has the potential to become a second Silicon Valley. These stats partially explain the wave of building tech teams in Vietnam. This blog will help further understand why and how you should do it.
Why Should You Build Your Tech Team in Vietnam?
The abundance of IT talents
Vietnam has an even more promising source of IT talent for those companies that would like to build a tech team because of the growing demand for tech talents and the shortage of qualified software engineers. As TopDev reported, in 2020, there will be more than 400,000 IT workers and over 50,000 graduates per year; the number keeps rising. With an abundant source of tech talents, businesses find it less competitive to build a tech team in Vietnam than in other destinations. The large pool of technology talents is mainly located in major cities: Ho Chi Minh City, Hanoi, and Da Nang City.
Competitive Pricing
One of the main reasons big companies in the world decide to build their development team in Vietnam is the effective development cost compared to Vietnam's outsourcing industry with other major outsourcing destinations in Asia like India, the U.S., or other Western destinations. According to SalaryExplorer's report on software engineer salary, a Vietnam developer earns approximately $9093.48 per year (approximately 17,400,000 VND per month on average ), excluding the year-end bonus and additional compensation. As The CIO Magazine reports, the costs charged by the Vietnamese outsourcing companies are one-third times cheaper than their Indian counterparts. The software engineer's salary and the cost of building and operating an offshore development team are more affordable, so that a tech startup can save significant money in the long run.  
Culture & Language is no longer a barrier.
When collaborating with an offshore development center, Language and cultural barriers can be a large challenge. However, this is not a concern when building and working with a tech team in Vietnam. Because young Vietnamese generations are open-minded and English is their second Language, they can quickly adapt to the new environment and working culture of foreign businesses. Therefore, companies can easily overcome the challenge.
Technical Expertise & Experience
In Vietnam, It is estimated that 33% of senior developers have over five years of experience. And 55% of IT talents at the junior level who less than three years of experience. So, Vietnamese software development engineers are known for their excellent technical skills and expertise. Also, they are proficient in various programming languages and tools that are popular among businesses, such as Java, .NET, PHP, Python, and C/C++, and they constantly update new trends. Moreover, 60% of the Vietnamese population is under 30 years of age, so they are willing to learn and adapt to new technologies. Overall, tech startups can create a dedicated team of talented developers who are able to meet the specific business needs and requirements of complex projects.  
Six consider when building a tech team in Vietnam
Clearly define important items
When you want to build a dedicated development team in Vietnam, you first should take a closer look at the country's IT market. You need to carefully consider whether the culture and business model of the host country is suitable for Vietnam. To determine that, you need to do thorough research on your customer file, customer segments, and the nature of your business. That way, you can attract talented employees who can help you grow with the same tech team.
The team sizes
Team size is essential and will depend on your specific project requirements. A simple project with a short timeframe would require only a small team of 3-5 software developers. However, you'll need to build a larger team with larger and more complex projects. That can be done by hiring more developers to complete the work within the allotted time frame. With a large team, project managers need to know how to consider the workload of experts in each specific field to optimize efficiency and help them achieve the project's goals and objectives of the project…
Businesses, especially new startups, should hire as much IT talent as possible to get the job done efficiently while saving costs and preventing unexpected problems. If you need to deal with complex issues, you should consider hiring outsourcing companies that provide a development team of a specific size and experience in large-scale projects.
Management role of the group
An equally important consideration when building a tech team in Vietnam is defining clear management roles for key team members. For example, it is essential to clearly define who will be in charge of different aspects of the team's operations, such as recruitment, training, leadership, etc. This will ensure a good foundation for your offshore development team and help you avoid any potential risks and challenges in the future.
Update new tech trends
Technology goes hand in hand with the needs of all humankind, so always up-to-date is also a significant factor when starting a new software-based business. You can keep updated on technology trends more quickly by reading books, newspapers, and news daily. This will help you in the process of building the most effective technology team.
Communication & Cohesion Among Team Members
Since working with developers in Vietnam, communication is always one of the most significant factors determining a technology team's success and productivity. Therefore, from the beginning, it is critical to set up everything clearly and establish an efficient communication channel between the team members and the project managers (PM). This will help avoid miscommunications and misunderstandings, often the main causes of conflict among the team members and the software development process. So, it is essential to encourage teamwork among the team members who need support and help each other when necessary. That will create a comfortable working environment; members are willing to contribute and work more effectively and productively in the long run.
Budgets & Costs
Lastly, businesses should consider the budgets and costs when building a tech team in Vietnam. Although the costs of hiring developers in Vietnam are lower than in other destinations like India, you may be over budgeted due to additional costs. Therefore, businesses need to understand all the costs incurred while setting up a tech team and have a clear plan and strategy for team building from the beginning. Paying attention to these factors will lower the chance of stretching your budget. Or, you can consider hiring some software development company to take care of everything for you with a negotiated and fixed budget.
Last words
The above six essential factors are just the most common ones for you to consider and orient your business plan if you want to build your tech team in Vietnam. Above are the essential factors that TECHVIFY Software suggests for you. However, flexibility is still necessary when building an offshore tech team. You can ultimately add some steps or remove some steps depending on the size, audience, and end goals of your business.
Related Topics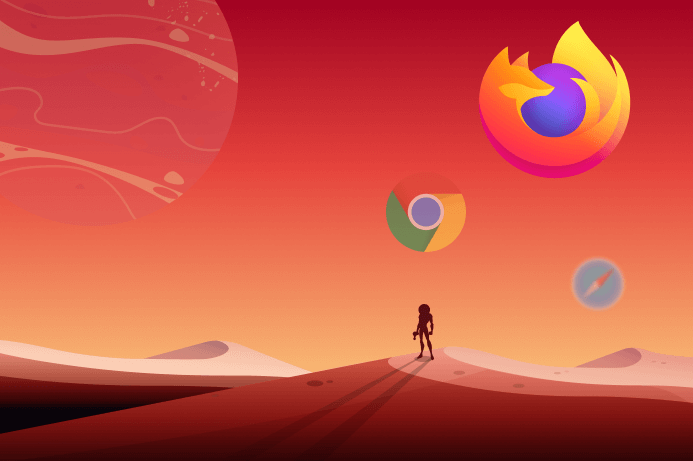 Essential JavaScript Debugging Tools for Every Developer 
Debugging JavaScript is an essential skill for every JavaScript developer, as it can help you write more reliable and efficient code. This article explores the importance of JavaScript debugging and common challenges faced during development. You also know the tools to make the debugging process more efficient, equipping you with the skills needed for cleaner, faster, and more reliable code. The Overview What is a Debugging JavaScript Tool? A debugging JavaScript tool is a software application or feature that helps developers find and fix errors, bugs, and issues in their JavaScript code, making it easier to ensure that the code…
03 October, 2023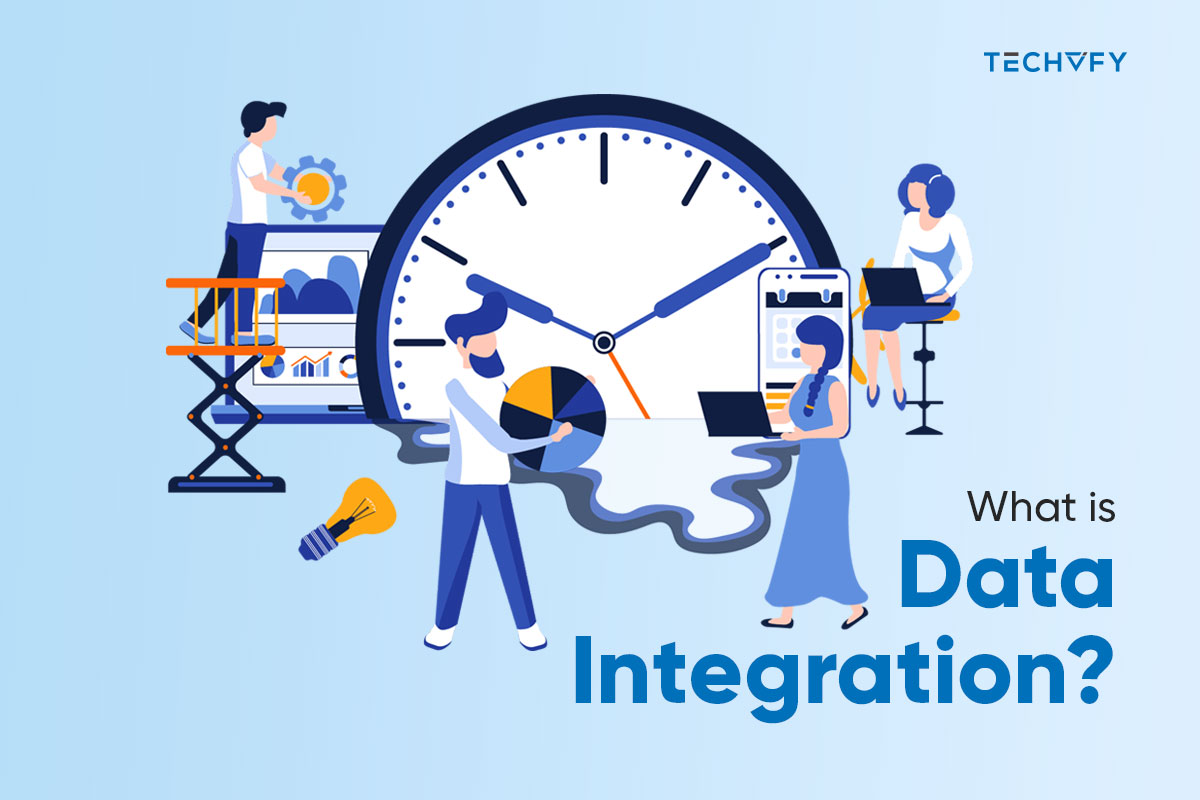 What is Data Integration? A Complete Guide
In today's ever-changing business world, understanding data integration is essential. Important information is scattered everywhere, from your company's databases to customer activities on your website. You need to be well-versed in different integration techniques. Having all your data merged and available at one point can help your organization make quick, informed decisions. Make sure you're on top of it. In this article, we will explore "What is Data Integration?" and the types of data Integration that will help your company. I. What is Data integration? 1. Data integration definition Data integration is combining information from various places into one clear…
03 October, 2023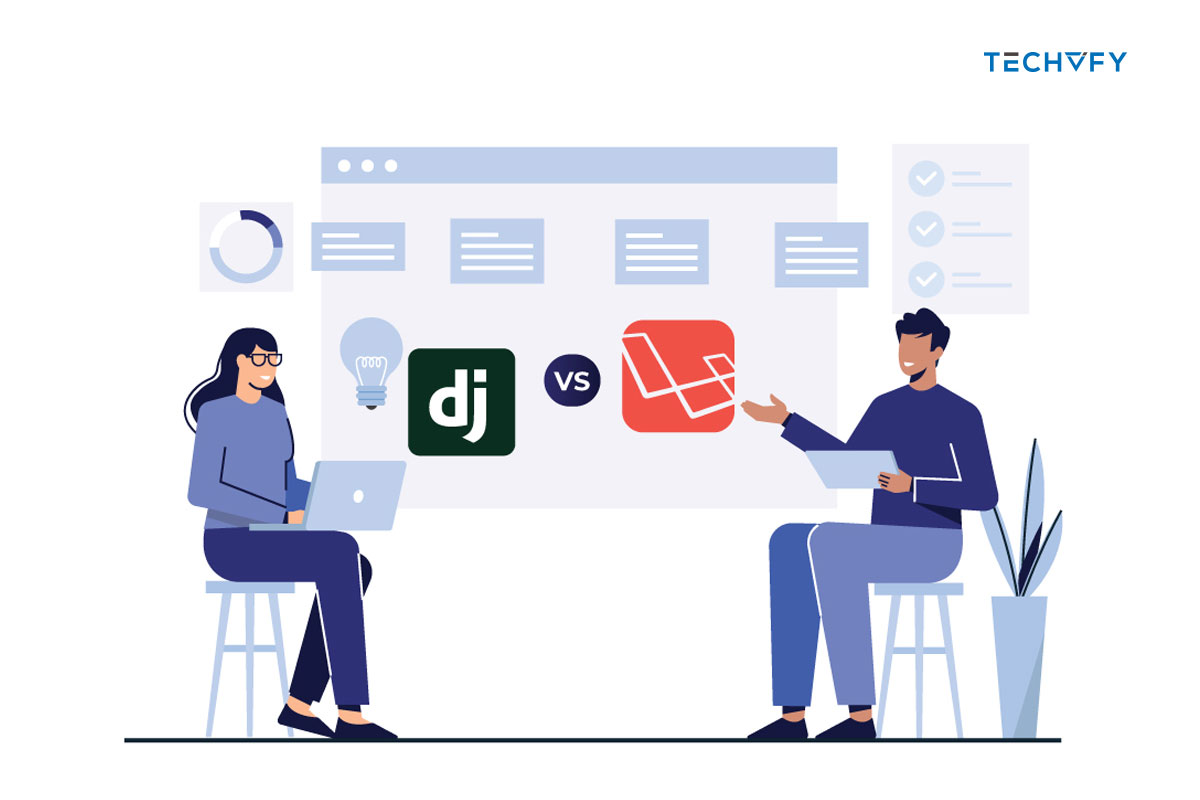 Django vs Laravel – A Detailed Performance Breakdown
In development, frameworks act like helpful tools, making tasks simpler and more consistent. Every coding language usually has such a tool to make things smoother. Both Django and Laravel are top recommendations for their respective languages. Now, let's explore Django vs Laravel, which is your perfect choice. I. Understanding Django and Laravel 1. Django Crafted in Python, Django is a framework that helps create digital projects quickly and efficiently. With built-in tools for the SQLite database, it's adaptable, scalable, and secure. Consider setting up a digital library, a social hub, or an information site. Django has got you covered. It…
02 October, 2023