Best E-Commerce Platforms for Business of 2023
01 August, 2023
The best e-commerce platforms out there make it easy and affordable for you to build a successful online store. But with so many good options available, choosing the right one for your needs can be tough. To help you out, we've done a detailed analysis to find the top e-commerce platforms for small businesses in 2023. These platforms have all the features you need to quickly launch your website, get more visitors, and make more sales.
I. What are the ecommerce platforms?
An ecommerce platform is like a website tool that helps businesses manage their products, handle purchases, and keep track of their customers when selling online.
No matter the size or type of business, whether selling physical goods or remote services, it's essential to be present where customers are, and nowadays, more and more people prefer to shop online.
According to Statistica, in 2020, 80% of Americans shopped online. Pew Research found that as of March 2021, over 30% of Americans were online almost all the time, showing a big shift to the virtual world. This number is likely to keep going up in the future.
Explore E-commerce with TECHVIFY:
Top 10 E-Commerce Development Companies in Vietnam
II. The Best E-Commerce Platforms for Business of 2023
1. Squarespace
Our top choice is Squarespace because it offers attractive templates, many of which are free. Although it doesn't have a free plan, its business package starts at just $23 per month (when paid annually). With this package, you can sell as many products as you want, customize your site, and get a professional email address from Google. At just $14 per month (paid annually), there's a more affordable plan available, but it lacks e-commerce features.
For $27 each month (paid annually), you can opt for the Basic Commerce plan, which grants you access to a point-of-sale (POS) system. This plan is ideal if you have a physical store or sell at markets and fairs. Additionally, you'll receive e-commerce analytics and the ability to tag products in Instagram posts. If you're looking for even more advanced options, the Advanced Commerce plan is priced at $49/month and allows you to sell subscriptions and send automated emails to customers who leave without making a purchase.
Just remember that if you don't choose one of the Commerce plans, there's a 3% transaction fee on sales, along with the standard credit card fees on each plan.
Squarespace is best for beginners, or businesses focused on information but also sell products on the side.
Pros:
Affordable e-commerce plans start at $23 per month.
Easy to use, no web design experience needed.
Comes with a free domain name and SSL certificate.
No transaction fees.
Unlimited bandwidth and storage.
Free templates are available.
The Basic Commerce plan includes a POS system.
Cons:
No free plan
No multichannel selling
Abandoned cart recovery does not come standard.
2. Shift4Shop
If you're in the U.S., you can enjoy a completely free Shift4Shop plan by using their credit card processor. They charge a standard credit card processing fee of 2.9% plus $0.30 per order. The platform offers great features, including unlimited staff accounts, product listings, variations, and digital downloads.
If you prefer to use your own payment processor, you'll need to sign up for a paid plan, starting at $29 per month and going up to $229 per month. The more expensive the plan, the more staff accounts you'll have.
Shift4Shop is perfect for sellers on a tight budget.
Pros:
Strong free plan with unlimited products and staff accounts.
Very easy to use.
Offers over 100 free themes and includes fraud protection.
No revenue caps.
Consistent credit card processing fees.
Cons:
Paid plans have a limit of $100,000 per year.
Limited selection of available apps.
Customization options are somewhat limited.
Not available outside of the U.S.
3. Shopify
Shopify is one of the best e-commerce platforms for selling online, known for its advanced features. It's great for dropshipping as it offers various integrations, making it easy to sell without holding inventory. The platform has a helpful onboarding process to help you earn enough during the three-day trial to cover the plan cost.
Most sellers find the $29 per month plan sufficient for their store's needs. It includes two staff accounts, shipping discounts, access to Shopify POS Lite for small events, and abandoned cart recovery.
Shopify is perfect for omnichannel sellers and those looking to start a dropshipping business easily with its various dropshipping integrations.
Pros:
Free 14-day trial.
Lots of dropshipping integrations.
Supports omnichannel selling.
Offers POS functionality.
Customers can pay through Klarna, Afterpay, Sezzle, or Shopify Payments.
Cons:
No free plan.
Need to buy a custom domain name or import one.
Limited selection of free themes.
4. BigCommerce
BigCommerce is designed specifically for online selling, offering feature-packed plans that help retailers attract leads and boost sales. Plans start at $29.95 per month and include unlimited storage, bandwidth, and products. The platform enables flexible selling with support for multiple currencies for international sales, and customers can conveniently pay using options like Apple Pay, Google Pay, and Amazon Pay.
Creating an online store with BigCommerce is considered fairly easy, and the learning curve is small, similar to Squarespace and Shopify. However, unlike Squarespace, BigCommerce plans do not include a domain name, and not all themes are free.
One notable difference is that BigCommerce plans come with a limit on the annual sales volume. The entry-level plan caps at $50,000 in annual sales, and if you exceed that, you'll need to choose a higher plan, like the Plus plan at $79.95 per month, which allows up to $180,000 in annual sales. This might make BigCommerce less cost-effective for growth. However, the platform's built-in sales and marketing tools can help drive more sales, making it a valuable option for many businesses.
BigCommerce is ideal for online retailers who want to utilize built-in sales and marketing tools to foster leads and increase sales effectively.
Pros:
Feature-rich e-commerce plans.
Offers a free 15-day trial.
Abundance of built-in sales and marketing tools.
User-friendly page builder.
Unlimited products, storage, and bandwidth.
No transaction fee.
Accepts Apple Pay, Google Pay, Amazon Pay.
The cheapest plan starts at $29.95 per month.
Cons:
Premium themes can be expensive (many are over $200).
Plans do not include a domain name.
Plans have a cap on annual sales.
III. Which ecommerce platform is best?
Ecommerce platform for Small Business
E-commerce platform for small businesses is a user-friendly software solution that enables entrepreneurs to set up and manage online stores easily. It offers cost-effective plans, time efficiency, payment processing, and scalability. However, there may be limited customization, transaction fees, data control concerns, and potential competitive limitations. Evaluate specific needs and long-term goals before choosing the platform.
Ecommerce platforms for large companies
E-commerce platforms can help big companies handle lots of sales. They offer advanced features and can work well with other systems. But they can be expensive, tricky to set up, and too much for smaller businesses with simpler needs. It's important to think carefully about what you need before choosing one.
Ecommerce Platform for Dropshipping
This type of platform offers low startup costs, a wide product selection, and location flexibility. It allows entrepreneurs to set up an online store without holding inventory. It However, profit margins may be lower, and there's limited control over inventory, shipping, and product quality. Dropshippers should carefully research suppliers and consider the competitive market before starting.
Conclusion
In conclusion, selecting the best Ecommerce platform is crucial for your online business's success. Consider your needs, budget, and growth potential. Research and test different options to find the perfect fit. Stay adaptable and embrace new features as your business evolves. A strong platform will provide a seamless shopping experience, leading to satisfied customers and business growth.
No tags for this post.
Related Topics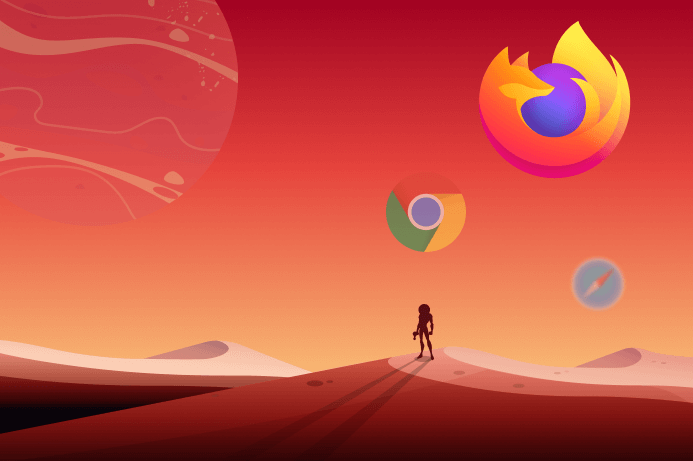 Essential JavaScript Debugging Tools for Every Developer 
Debugging JavaScript is an essential skill for every JavaScript developer, as it can help you write more reliable and efficient code. This article explores the importance of JavaScript debugging and common challenges faced during development. You also know the tools to make the debugging process more efficient, equipping you with the skills needed for cleaner, faster, and more reliable code. The Overview What is a Debugging JavaScript Tool? A debugging JavaScript tool is a software application or feature that helps developers find and fix errors, bugs, and issues in their JavaScript code, making it easier to ensure that the code…
03 October, 2023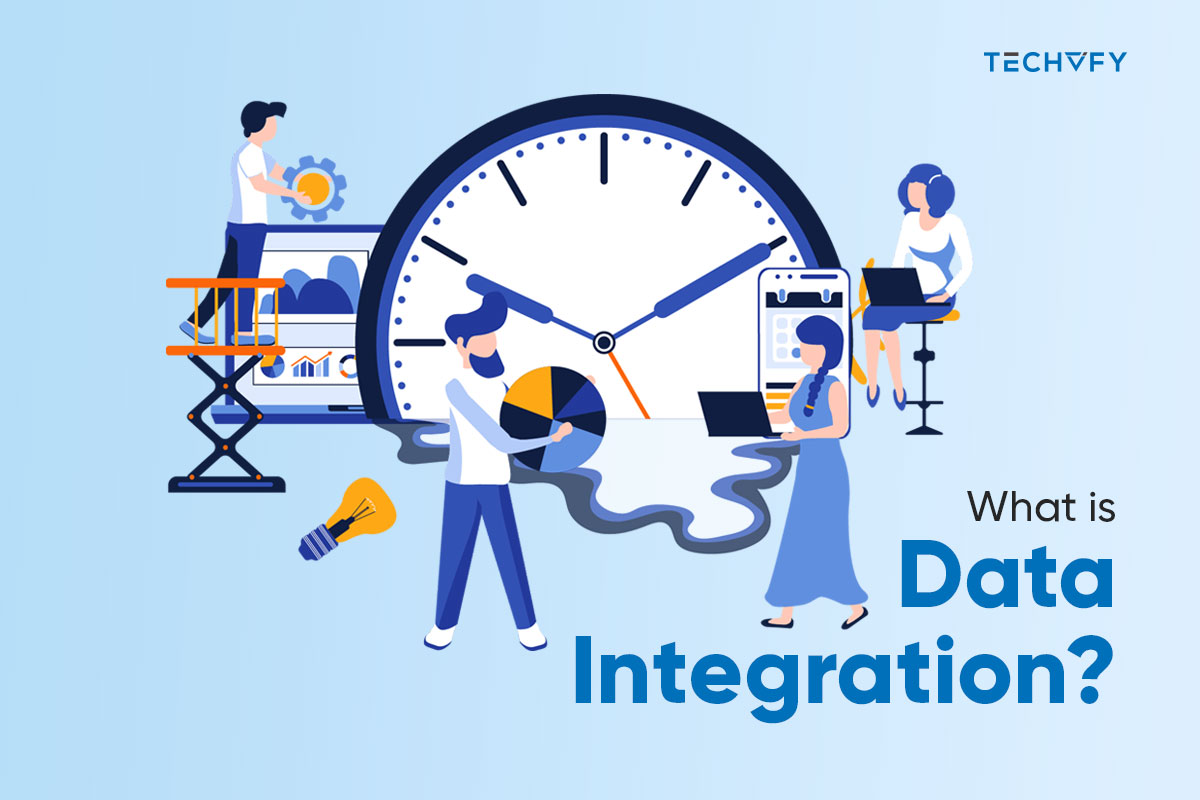 What is Data Integration? A Complete Guide
In today's ever-changing business world, understanding data integration is essential. Important information is scattered everywhere, from your company's databases to customer activities on your website. You need to be well-versed in different integration techniques. Having all your data merged and available at one point can help your organization make quick, informed decisions. Make sure you're on top of it. In this article, we will explore "What is Data Integration?" and the types of data Integration that will help your company. I. What is Data integration? 1. Data integration definition Data integration is combining information from various places into one clear…
03 October, 2023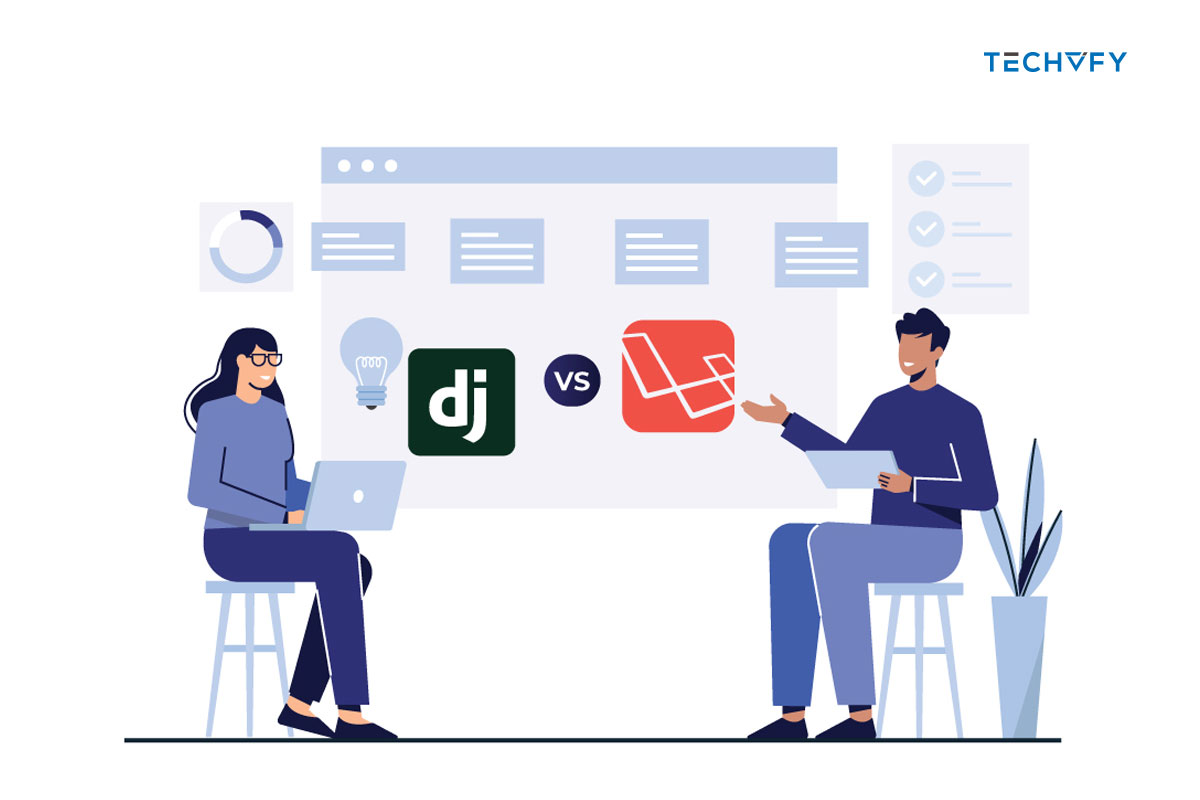 Django vs Laravel – A Detailed Performance Breakdown
In development, frameworks act like helpful tools, making tasks simpler and more consistent. Every coding language usually has such a tool to make things smoother. Both Django and Laravel are top recommendations for their respective languages. Now, let's explore Django vs Laravel, which is your perfect choice. I. Understanding Django and Laravel 1. Django Crafted in Python, Django is a framework that helps create digital projects quickly and efficiently. With built-in tools for the SQLite database, it's adaptable, scalable, and secure. Consider setting up a digital library, a social hub, or an information site. Django has got you covered. It…
02 October, 2023