Scrum Development Process in Offshore Software Development
05 July, 2021
There are many Agile methodologies to choose from when conducting a software development project: Kanban, Lean, Six Sigma, Scrum, etc. But what are those methods in detail, and what are the differences between each one?
In this article, TECHVIFY Software would like to introduce to you the scrum development process in offshore software development.
What is Scrum?
Scrum is an Agile project management methodology that allows for rapid development and testing. This software development method is significantly suitable for a small team.
As an implementation of Agile, the Scrum development process breaks down a large software project into smaller, more manageable tasks. By doing so, the Scrum method allows clients to review each part of the project individually. In this way, it offers a more flexible approach to software development.
Scrum methodology is an ideal project management framework in software development that applies to any project with aggressive deadlines, complex requirements, and a degree of uniqueness.
In Scrum, projects move forward via a series of iterations called sprints. Each sprint is typically two to four weeks long.
By emphasizing productivity, focus, and collaboration, Scrum teams build high-quality deliverables quickly and can more easily adapt to change.
What is Scrum development process?
The key components of Scrum framework are:
The three roles: Scrum Master, Scrum Product Owner, and the Scrum Team
A prioritized Backlog containing the end-user requirements
Sprints
Scrum Events: Sprint Planning Meeting (WHAT-Meeting, HOW-Meeting), Daily Scrum Meeting, Sprint Review Meeting, Sprint Retrospective Meeting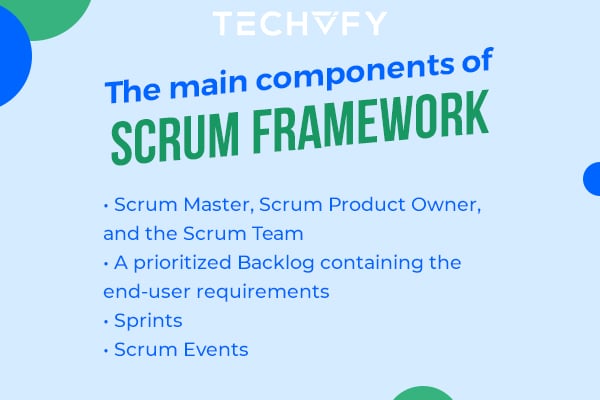 Scrum Master: The Scrum Master is the one who's responsible for the team's performance by helping them use the Scrum process flow, removing impediments to progress, protecting the team from outside, and so on.
Product owner: The product owner is the project's key stakeholder. A product owner usually is someone from product management or marketing, a key stakeholder or a key user, who will represent users, customers, and others in the process.
Scrum team: A typical Scrum team has between five and nine people. Everyone on the project is empowered to complete the work they have committed within the 2-4 weeks of a sprint.
Product backlog: The product backlog is a prioritized features list containing every desired feature or change to the product.
Sprint planning meeting: At the start of each sprint, a sprint planning meeting is held to determine the timeline. The WHAT Meeting focuses on the scope of a Sprint, whereas the HOW Meeting focuses on how this scope will be implemented.
Daily Scrum: Daily Scrum is a brief meeting that helps set the context for each day's work and ensures the team stays on track. All team members are required to attend the daily scrum.
Sprint review meeting: At the end of each sprint, the team demonstrates the completed functionality at a sprint review meeting, during which the team shows what they accomplished during the sprint.
Sprint retrospective: This is a meeting at the end of each sprint, during which the team reflects on how well Scrum is working for them and what changes they may wish to make for it to work even better.
How does Scrum work in offshore software development?
When a customer comes to the offshore development team for a software project, based on their requirements, the final product is broken up into individuals to prepare for the Scrum offshore development. The pieces are prioritized and tackled into sprints.
The Scrum team can determine their own sprint length, as long as it's less than 4 weeks, usually one to two weeks. At the start of each sprint, the team selects some work from the product backlog and commits to completing that work during the sprint.
At the end of each sprint, the team produces a potentially shippable product increment. Transparency is a key principle in Scrum, so teams and stakeholders review the results of each sprint together in Daily Scrum.
During these 15-minute meetings, people will report what they accomplished yesterday and what they plan to work on that day and discuss their progress and any impediments to completing the work for that sprint.
Daily Scrum ensures everyone's on the same page about priorities and deliverables, and any adjustments can be made immediately.
Conclusion:
Scrum offshore software development methodology is most suitable for small projects. Selecting a compatible method can save business owners loads of money and time. Knowing how a Scrum process works allows businesses to make better choices when working on an offshoring project.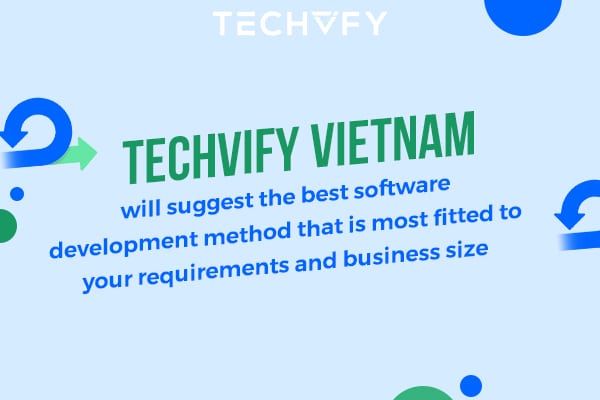 If you have ideas that need custom software development services, do not hesitate to contact TECHVIFY Software. We are a leading offshore development center in Vietnam capable of consulting and offering the best Agile software outsourcing perfectly tailored to your requirements.
Related Topics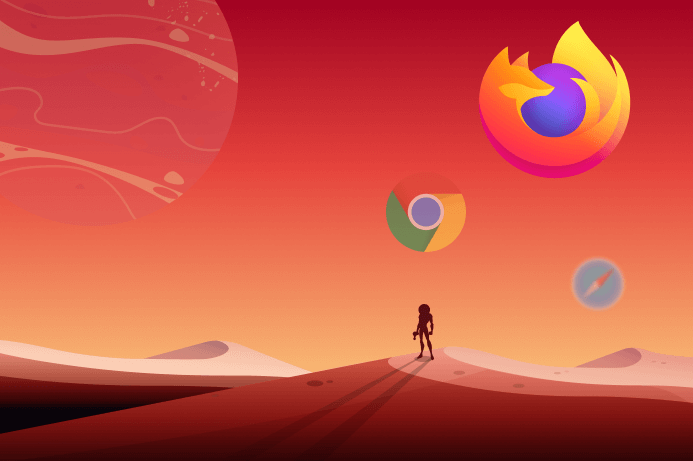 Essential JavaScript Debugging Tools for Every Developer 
Debugging JavaScript is an essential skill for every JavaScript developer, as it can help you write more reliable and efficient code. This article explores the importance of JavaScript debugging and common challenges faced during development. You also know the tools to make the debugging process more efficient, equipping you with the skills needed for cleaner, faster, and more reliable code. The Overview What is a Debugging JavaScript Tool? A debugging JavaScript tool is a software application or feature that helps developers find and fix errors, bugs, and issues in their JavaScript code, making it easier to ensure that the code…
03 October, 2023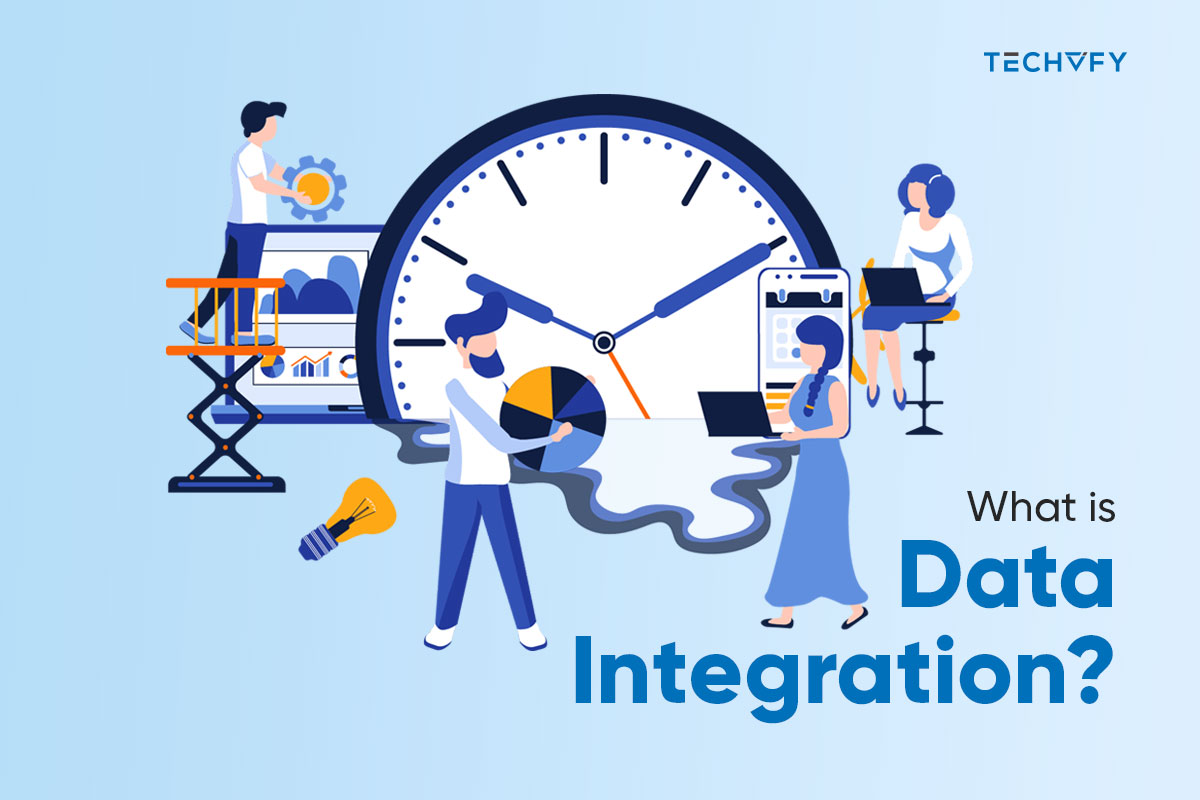 What is Data Integration? A Complete Guide
In today's ever-changing business world, understanding data integration is essential. Important information is scattered everywhere, from your company's databases to customer activities on your website. You need to be well-versed in different integration techniques. Having all your data merged and available at one point can help your organization make quick, informed decisions. Make sure you're on top of it. In this article, we will explore "What is Data Integration?" and the types of data Integration that will help your company. I. What is Data integration? 1. Data integration definition Data integration is combining information from various places into one clear…
03 October, 2023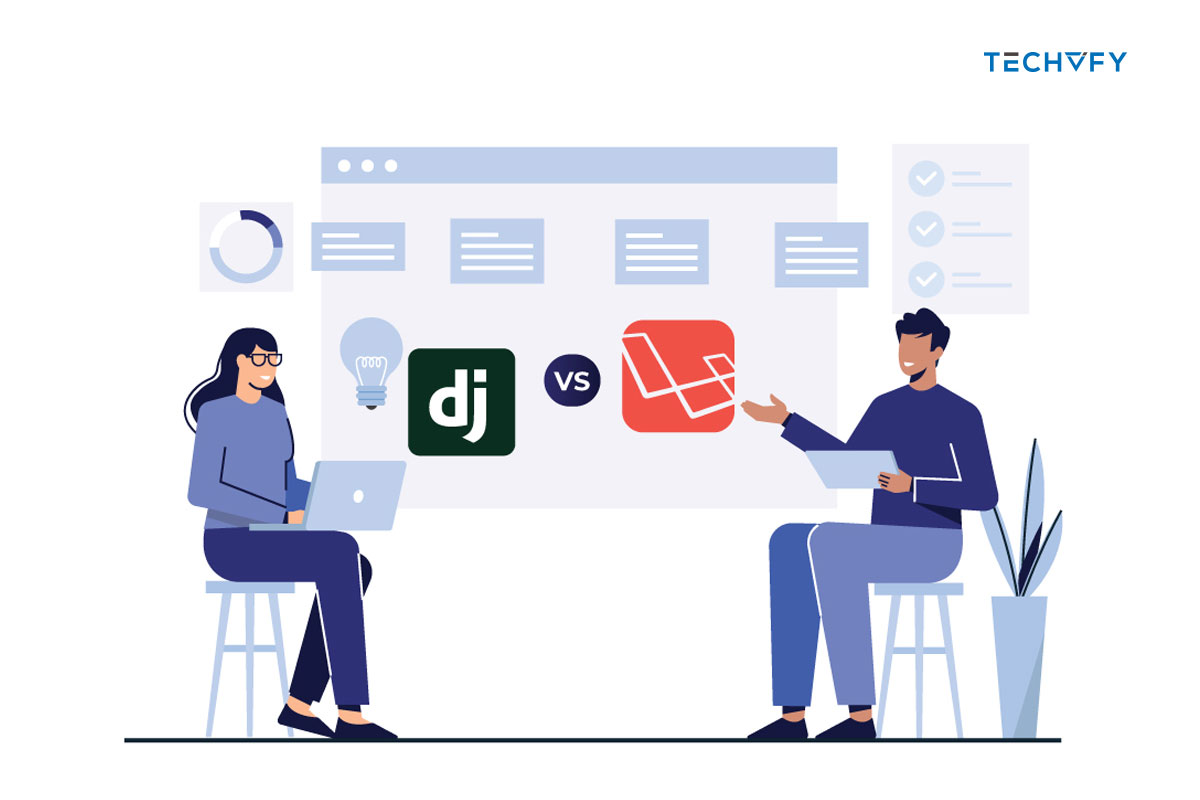 Django vs Laravel – A Detailed Performance Breakdown
In development, frameworks act like helpful tools, making tasks simpler and more consistent. Every coding language usually has such a tool to make things smoother. Both Django and Laravel are top recommendations for their respective languages. Now, let's explore Django vs Laravel, which is your perfect choice. I. Understanding Django and Laravel 1. Django Crafted in Python, Django is a framework that helps create digital projects quickly and efficiently. With built-in tools for the SQLite database, it's adaptable, scalable, and secure. Consider setting up a digital library, a social hub, or an information site. Django has got you covered. It…
02 October, 2023