How TECHVIFY Visualizes a Food Delivery App?
22 July, 2021
A food delivery app isn't exactly an innovation for everyone anymore. However, during this pandemic time, it has become an imperative tool.
Quarantine has offered food delivery apps to outperform itself. It shows loads of convenient features that are incredibly helpful when people cannot go out to have meals like they used to.
Therefore, let TECHVIFY shows you how we would carry out a delivery app for your reference.
Personalize the sign-in process:
Like any other app, the app also requires personal information for better recommendations.
Our Healthy Fast Food app allows you to sign up using your email or Facebook account easily. Users are only asked to fill in basic information such as Name, DOB, Gender, etc. This information will have the app's algorithm to suggest better options for users.
Moreover, the Healthy Fast Food app also asks about your food allergies to maximize the personal customizing process.
By knowing what kind of food the user is allergic to, the app can give an in-time warning when the user's order contains that food. This is an innovative feature to elevate customers' experiences with our app.
Learn more:

Everything you need to know about IoT Mobile Apps
A food delivery app with a friendly user interface:
Restaurant options will be categorized into smaller sections for easier selection, such as Western Food, Asian Food, Desserts, Café, etc.
Thus, the app also offers food collections like the Summer collection, Weekend collection, Healthy collection, 50% off the collection, etc., based on user's needs.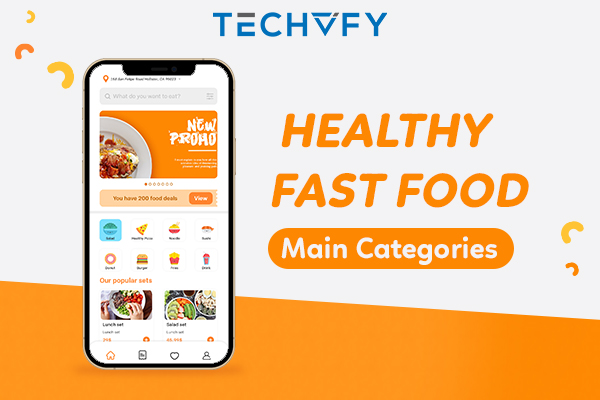 Healthy Fast Food algorithm can also give recommendations based on ordering history. Like if the user used to order many healthy dishes, the app will suggest restaurants specialized in Healthy food that offer good deals. By doing so, users will have better access to new promotions.
A food delivery app with specific details about each dish:
The main reason for the Healthy Fast Food name is that this app shows specific calorie information about each dish so users can count their everyday calorie intake.
Thus, in the Details section of every dish, users can see its main ingredients. With all the details this app offers, users can control what kind of food they consume to have better nutrition plans.
Healthy Fast Food's goal is to provide Fast delivery and Healthy information about each dish.
To provide a more convenient experience for both local users and foreigners, this app also requires restaurants to fill in instructions about how to eat that food. Therefore, customers will be instructed to enjoy a dish correctly, even with unfamiliar dishes.
An easy-to-use food delivery app for the best user experiences:
The ordering process is very simple. Users can search for wanted dishes on the Searching bar, and a list of restaurants with that dish will come up. Then pick the restaurant, choose the dishes you want to order, and add in options such as extra cheese, no onion, etc.
You can make further adjustments about how you want the restaurant to make your dish in the Note sections.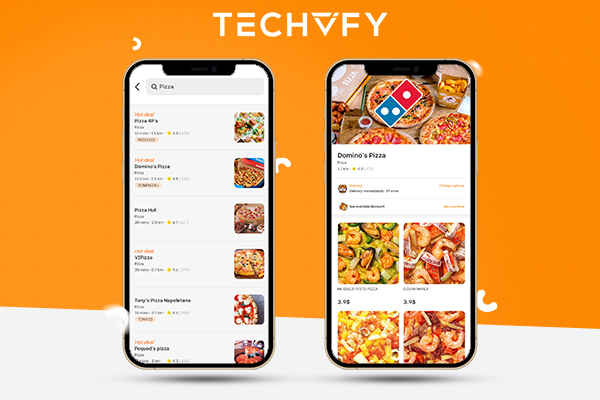 Healthy Fast Food is an app that offers flexible payment methods.
Users can pay in cash, by credit cards, or by e-wallets. Rest assured that your credit card information is protected in our app. In the payment step, the app will recommend you an available promotion code that you can use for a better price.
With only some simple clicks, you can Copy and Paste the suitable code without remembering a lengthy and complicated chain of words.
Hence, when users have finished ordering, the app will find them a shipper and show an estimated arrival time. Like most food delivery apps, you can track the preparation process and driver's location in this Healthy Fast Food app.
The apps also include authentic customer reviews about restaurants and shippers for better future service. Users can read these reviews for references when picking restaurants.
Conclusion:
This is how TECHVIFY Software would visualize a food delivery app. Healthy Fast Food is an app that keeps all the good and convenient features of a basic food delivery app and adds some new features to upgrade user experiences.
If you have a developing project in your mind, don't hesitate to contact us. TECHVIFY Software is an experienced mobile app development team that will commit to bringing out the best mobile app you could ever think of.
No tags for this post.
Related Topics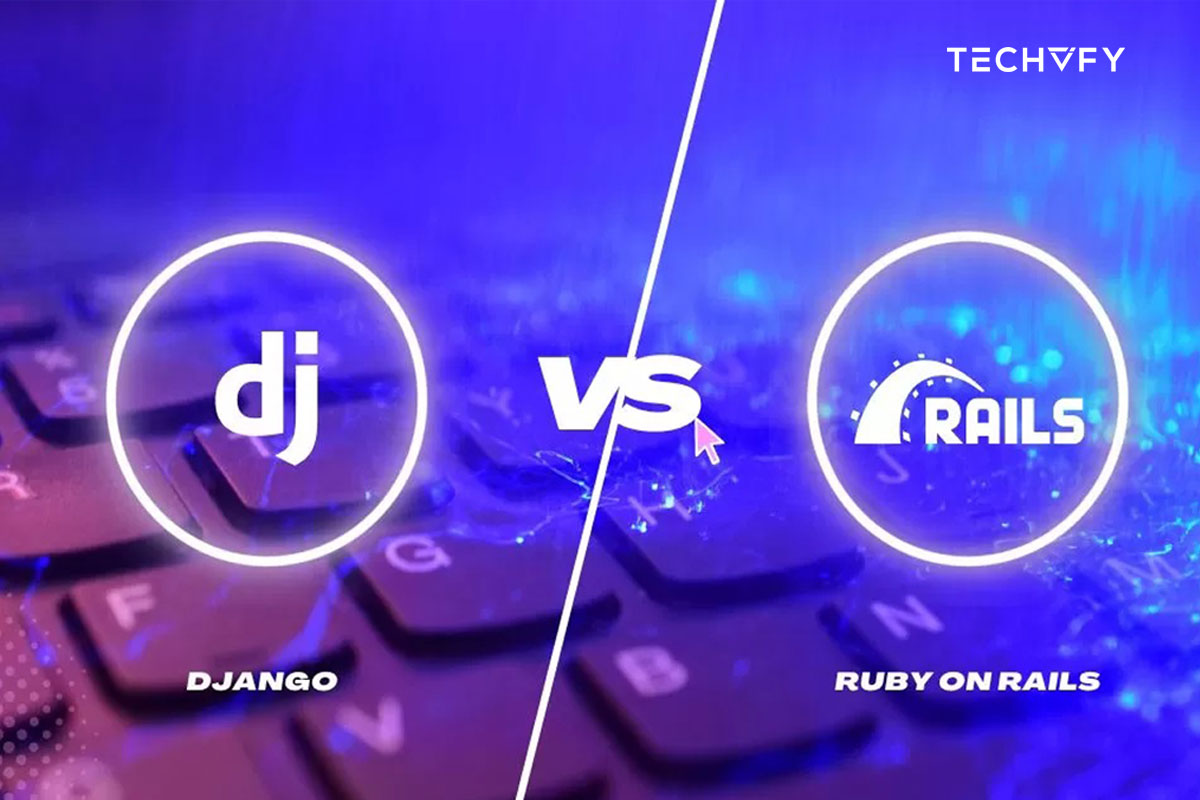 Ruby on Rails vs Django: Which Framework for Your Project?  
In the dynamic world of web development, two frameworks stand out as giants: Ruby on Rails vs Django. Both frameworks are open-source, high-level, and designed to streamline the development of web applications. While they share many similarities, they also possess distinct characteristics that cater to different developer preferences and project requirements. In this article, TECHVIFY will discuss two frameworks to help you understand the basis for making vital choice decisions. I. What are Ruby on Rails vs Django? 1. What is Ruby on Rails? Ruby on Rails (RoR) is a full-stack web application framework in the Ruby programming language. Embracing…
27 November, 2023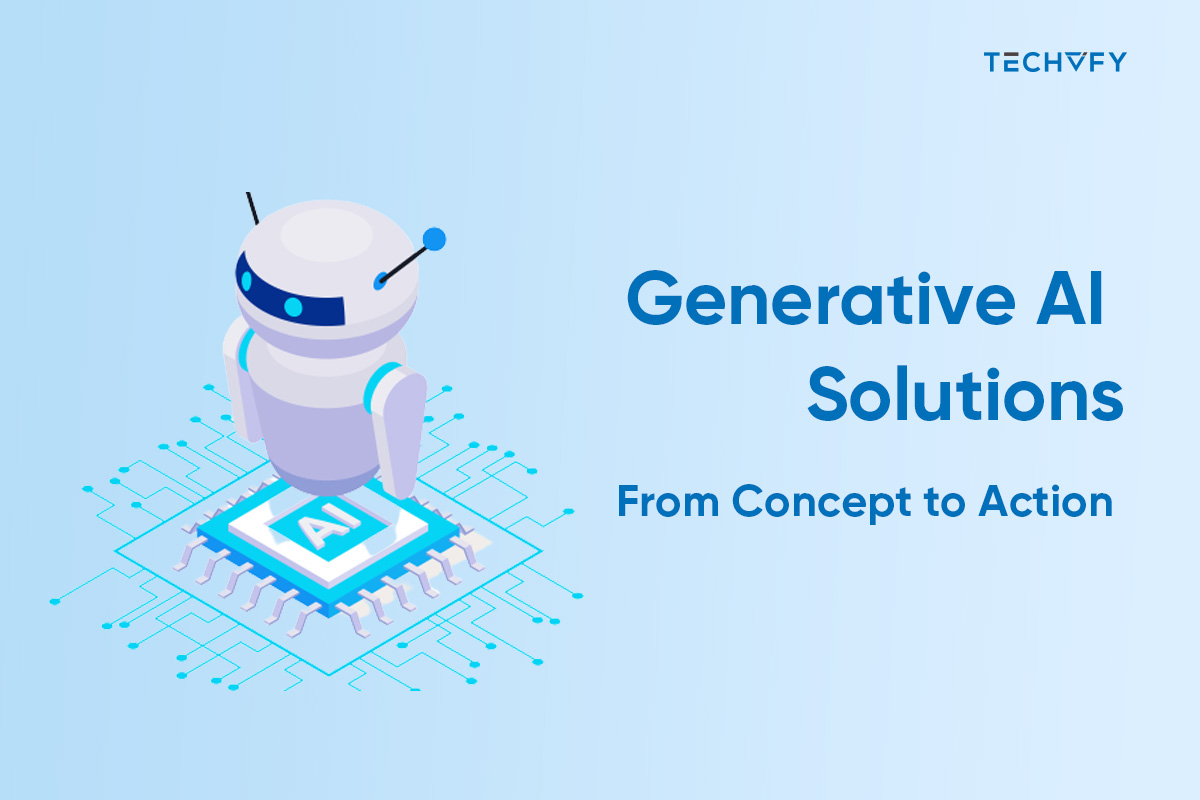 Generative AI Solutions: From Concept to Action
These days, generative AI influences many industries and brings about a fresh wave of innovation and change. It is at the center of the latest developments, from innovations in healthcare to transforming the entertainment sector. This revolutionary technology fosters creativity, efficiency, and customized experiences; it is more than a tool. Researchers, developers, and companies worldwide are utilizing its potential to create unimaginable methods. In this article, TECHVIFY will discuss the significance, advantages, practical uses, and implementation of generative AI solutions.  Importance and relevance of generative AI in various industries   Generative AI stands at the forefront of transformative technologies, impacting industries…
24 November, 2023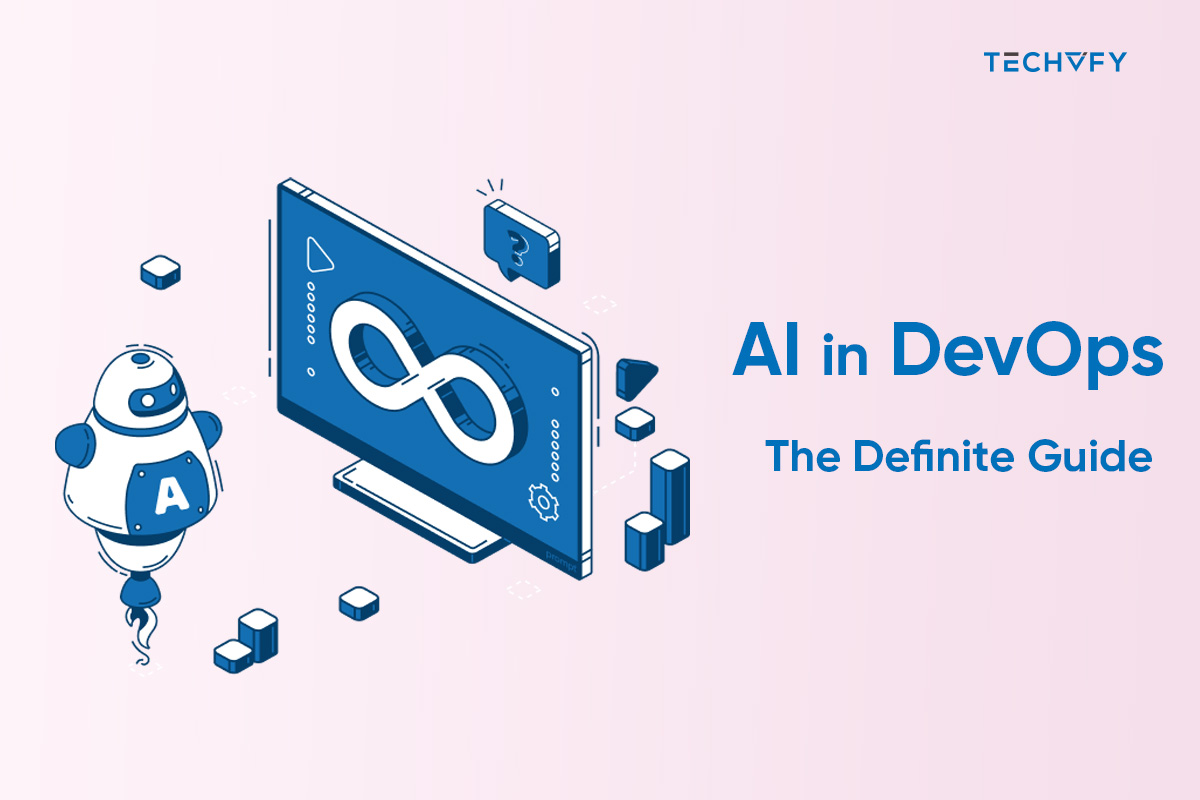 AI in DevOps – The Definite Guide
DevOps merges the realms of software creation and IT operations to deliver software swiftly and reliably. AI, a field within computer science, develops machines capable of tasks resembling human abilities, such as visual recognition and decision-making.   Using AI in DevOps involves utilizing advanced computer technologies to enhance and accelerate software functionality. This integration aids in software testing, preparation, and security.   This article delves into integrating AI into the DevOps transformation journey. We will discuss the various AI technologies employed in DevOps' benefits and examine the challenges of using AI in this field. Additionally, we'll provide a brief overview…
23 November, 2023