5 Best Mobile App Design tool for App Designers in 2023  
13 September, 2023
Looking for tools to design mobile apps? You're in luck because there's a wide range to choose from. However, the decision-making process can get overwhelming due to the features and benefits of each platform. Understanding this dilemma, TECHVIFY has put together this blog post to introduce you to the 5 best mobile app design tools. So, let's dive right in.
Mobile App Design: Overview
Mobile app design is about creating a user-friendly and visually appealing experience. It involves crafting the app's layout, colors, and interactions, ensuring easy navigation and alignment with brand identity. This process includes understanding user needs, organizing content, and testing usability. Collaboration, responsiveness, and accessibility are critical to a successful design.
Top 5 Best Mobile App Design tool for 2023
1. Adobe XD
Adobe XD, founded in 2016, works on Windows, macOS, iOS, and Android. It's also well-connected, integrating seamlessly with tools like Jira, Slack, Zeplin, Avocode, and more.
Features:  
Design, prototype, and share user interfaces and experiences seamlessly with Adobe XD.
Swiftly transition between Design and Prototype modes using a single click.
Transform wireframes into interactive prototypes effortlessly by linking artboards with wires.
Real-time updates ensure that any modifications are immediately reflected on your mobile device.
The cost of Adobe XD starts at $9.99 per month. Adobe XD offers a selection of four distinct pricing plans:   
XD Single App, priced at $9.99 per month.
XD for Teams, available at $22.99 per month.
Creative Cloud All Apps, priced at $52.99 per month.
Creative Cloud All Apps for Teams are offered at $79.99 per month.
Adobe XD provides a comprehensive platform that proves to be highly effective for design and prototyping tasks. Its capabilities empower design teams to enhance their workflow and collaborate seamlessly. The tool's efficiency in reflecting changes in real-time adds to its appeal. All in all, Adobe XD is a valuable asset for professionals engaged in design and user experience.
2. UXPin
Since its launch in 2010, UXPin has become a significant player in product design platforms. It offers many tools that focus on working together to develop fresh ideas and create designs that people find easy to use. UXPin stands out because it helps everyone work together smoothly, letting them freely exchange ideas and knowledge to make designs that work well for users.

Notable features:  
Seamless Collaboration: UXPin promotes seamless collaboration, allowing stakeholders to share ideas and expertise to develop impactful designs.
Interactive Design Capability: UXPin allows users to easily create interactive designs, showcasing how elements will function and feel in real applications.
Integration with Popular Tools: The platform is designed to seamlessly integrate with widely-used tools like Sketch, Jira, and Slack.
Alignment with Designers' Workflows: UXPin's compatibility with popular tools reflects its intention to fit seamlessly into designers' existing workflows.
Focus on Teamwork and User-Centric Design: UXPin aims to promote effective teamwork, enhancing the design process to produce fresh, user-friendly digital experiences.
UXPin comes with 4 different pricing plans:  
Free plan.
Basic plan ($15 per editor/month)
Advanced Plan ($25 per editor/month)
Enterprise Plan (Custom Price)
Overall, UXPin is on a journey to make teamwork shine in design, and this is all about creating digital experiences that are fresh and user-friendly.
3. Fluid UI
Fluid UI was founded in 2010 and has continually evolved to provide the best user experience. It runs smoothly on various operating systems, including Windows, Linux, macOS, and web-based platforms, showcasing its dedication to being accessible and adaptable.
Features:  
User-Friendly Platform: Fluid UI provides a platform that is easy to use and facilitates the creation of interactive prototypes for mobile apps.
Interactive Prototypes: The platform allows designers and developers to create prototypes with interactive elements like taps, swipes, and clicks.
Realistic Preview of App Functionality: Designers and developers can incorporate gestures into prototypes, offering a realistic preview of how the app would function.
Speedy Prototype Development: Fluid UI stands out for its ability to develop prototypes quickly while maintaining visual appeal.
Vast Library of Built-in Components: The platform offers a comprehensive library of over 2,000 built-in components sourced from popular design libraries (Material Design, iOS, Windows, Wireframe).
Diverse Design Libraries: Designers can utilize components from libraries like Material Design, iOS, Windows, and Wireframe to represent their app's vision accurately.
Visual Appeal and Functionality: Fluid UI enables users to create stunning prototypes that work effectively, offering a balance between visual aesthetics and functionality.
Fluid UI offers a free version as well as a free trial option. If you decide to go for the paid version of Fluid UI, it starts at a monthly rate of US$15.00.   
Fluid UI's consistent evolution, adaptability, and unwavering commitment to enhancing design collaboration solidify its standing as an impactful player in prototype creation.
Want to see more mobile app articles? See below:

Everything you need to know about IoT Mobile Apps
4. Mockplus
Established in 2014, Mockplus has quickly become a notable player in the design landscape. It's available on various platforms, including Windows, macOS, and Android, and is suitable for multiple operating systems. Moreover, Mockplus seamlessly integrates with Sketch, making it even more versatile and practical for designers.
Features:  
Drag-and-Drop Component Placement: The platform enables users to easily create prototypes by dragging and dropping components onto the canvas.
Rapid Prototype Creation: Mockplus empowers users to swiftly generate prototypes for both app concepts and web designs, often within minutes.
Extensive Icon Collection: The platform offers over 3,000 icons, providing users with various visual elements.
Diverse Component Library: With nearly 200 components available, Mockplus provides users with a wide selection of design elements.
User-Friendly Interactive Prototyping: Mockplus stands out for its effortless creation of interactive prototypes, supported by its intuitive drag-and-drop functionality.
Mockplus offers a range of 4 pricing plans. Look at the options below for the edition and features that align with your budget and requirements.   
Free Trial: Maximum of 10 users
Mockplus Cloud Pro
Starts at $4.95 per month/ 1 user.
Mockplus RP Ultimate
Starts at $10.95 per month/ 1 user.
Mockplus RP Annual
Priced at $99.00 per year/ 1 user.
Mockplus is trusted by nearly 600,000 project managers, developers, and designers worldwide. Its user-friendly interface allows you to place components onto the canvas.
It allows you to create prototypes for your app ideas and web designs within minutes.
5. Proto.io
Founded in 2011, Proto.io has become a real go-to in the industry. You access it from your web browser, making it incredibly easy to use.

Notable features:   
Beginner-Friendly Drag-and-Drop Interface: Proto.io is tailored for newcomers to mobile app prototyping, featuring an intuitive drag-and-drop interface that allows you to do everything with limited coding skills.
Extensive Icon Gallery: The platform provides thousands of SVG icons, offering versatile visual elements like buttons, lists, and tab bars.
Web Font Compatibility: Proto.io supports web fonts, allowing users to incorporate fonts seamlessly into their prototypes.
Proto.io also has 4 pricing plans for various needs.  
Freelance plan: $24/month, paid annually.
Startup plan: $40/month, paid annually.
Agency plan: $80/month, paid annually.
Corporate plan: $160/month, paid annually.
Proto.io can play nice with other tools you might already be using, like Dropbox, Photoshop, Sketch, and Lookback, making your design process smoother.
Frequently Asked Questions
Q. What is Mobile App Design?  
App design refers to a mobile application's overall appearance and user experience. This encompasses visual components and interactive features that influence the app's functionality.
Mobile app design merges two fundamental concepts: UI and UX.
The user interface (UI) covers the app's visual aspects, encompassing elements like color palette, typography, app style, and related design decisions. On the other hand, user experience (UX) design emphasizes the app's functionality and ease of use, ensuring it caters to the users' needs effectively.
Q. What advantages does mobile app design software offer?  
Mobile app design software offers a range of benefits that contribute to the efficient and effective creation of visually appealing and functional mobile applications. Here are the most notable benefits:
Efficiency: Streamlines the design process, enabling quicker creation of prototypes and mockups.
Visual Consistency: Offers predefined elements and templates for a unified and professional app appearance.
Collaboration: Facilitates teamwork by allowing multiple members to work together and provide real-time updates.
Visual Prototyping: Enables interactive prototype creation for early visualization of app functionality.
Cost-Effectiveness: Identifies potential design issues early, reducing the likelihood of costly changes during development.
Please feel free to contact us for a free consultation: Mobile Application Development
Conclusion
You may have noticed by now that the best mobile app designs prioritize team collaboration. However, their main focus is creating stunning designs and seamless user experiences.
If you're searching for the most professional UI/UX mobile app designers for your project, you don't need to look further than TECHVIFY. We've completed a variety of projects over the years. Share your ideas with us, and we'll bring them to reality.
No tags for this post.
Related Topics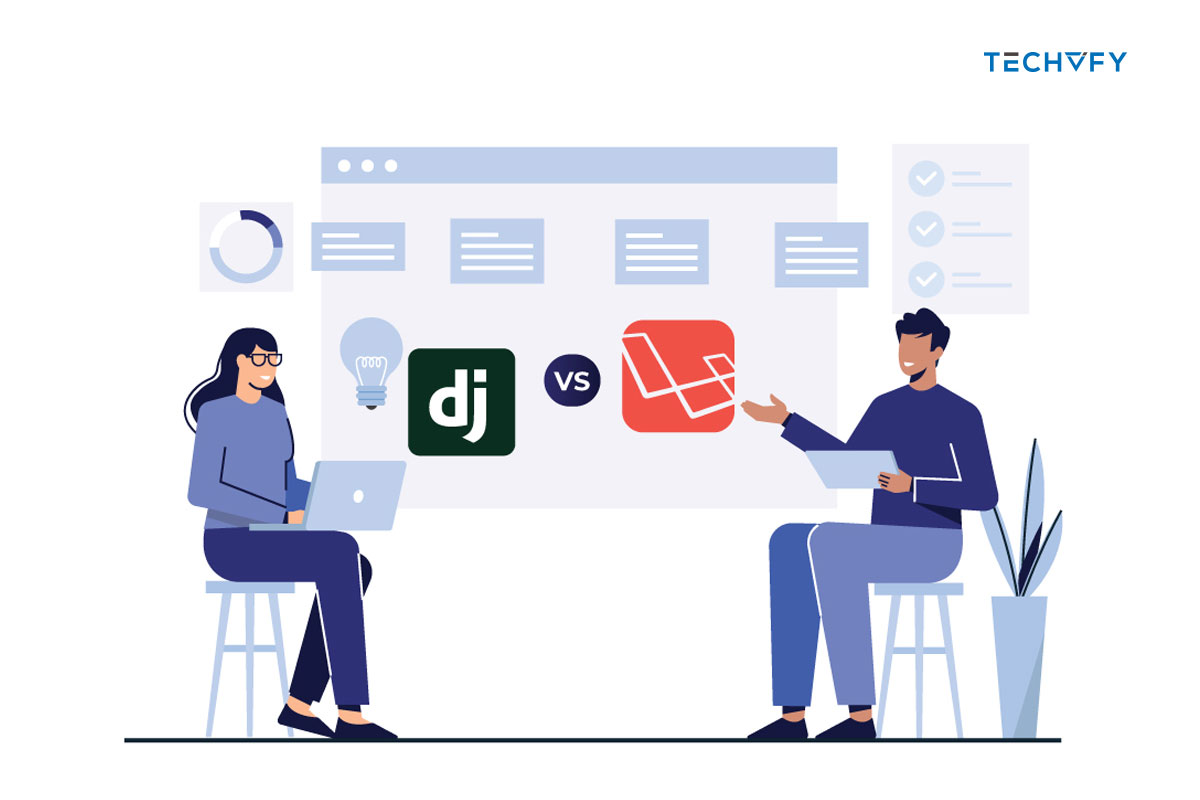 Django vs Laravel – A Detailed Performance Breakdown
In development, frameworks act like helpful tools, making tasks simpler and more consistent. Every coding language usually has such a tool to make things smoother. Both Django and Laravel are top recommendations for their respective languages. Now, let's explore Django vs Laravel, which is your perfect choice. I. Understanding Django and Laravel 1. Django Crafted in Python, Django is a framework that helps create digital projects quickly and efficiently. With built-in tools for the SQLite database, it's adaptable, scalable, and secure. Consider setting up a digital library, a social hub, or an information site. Django has got you covered. It…
02 October, 2023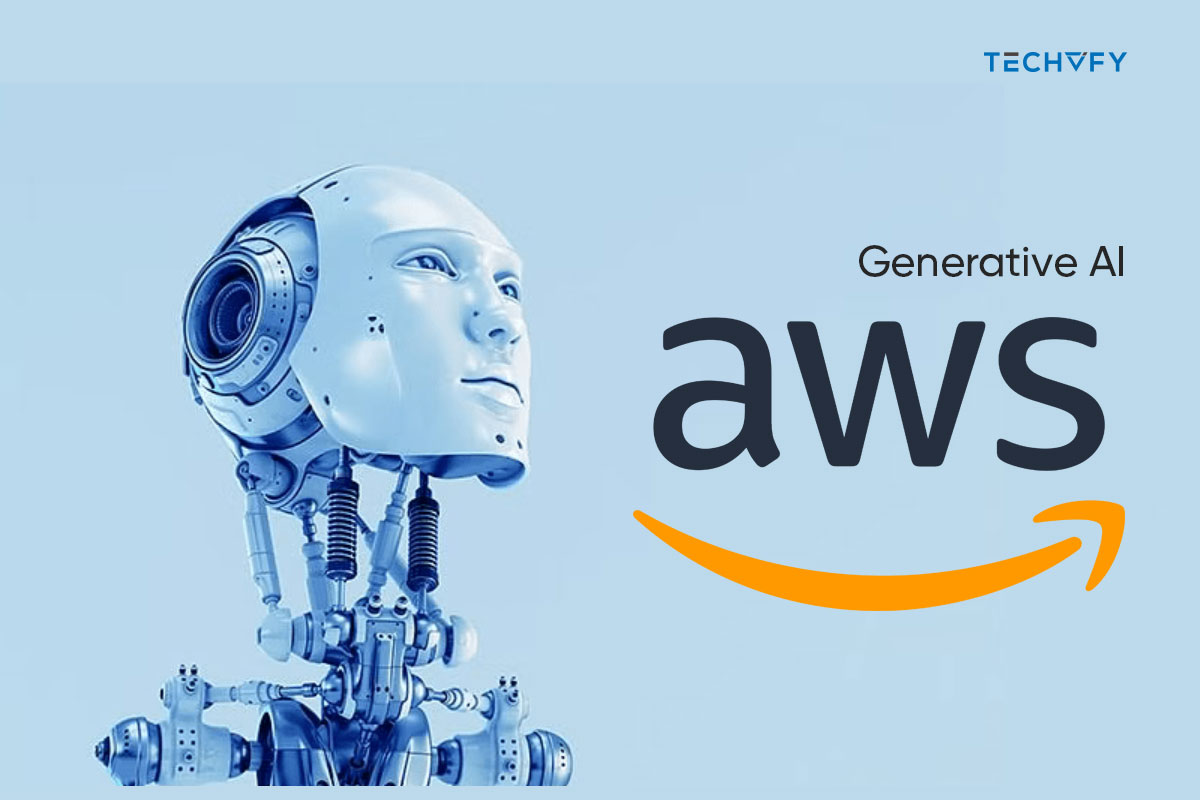 Unraveling the Power of Generative AI on AWS
Curious about generative AI on Amazon Web Services (AWS)? Our latest article breaks it down, showcasing the tools AWS offers and how they're shaping the future of AI-driven projects. Dive in to get a clear, tech-savvy perspective on making the most of AWS's capabilities for your generative AI endeavors. I. Generative AI on AWS in Brief If you've been keeping tabs on the latest technological advancements, you've likely come across the term "generative AI." At its core, generative AI refers to advanced algorithms that allow machines to create, design, and simulate entirely new content. That means they're not just processing…
02 October, 2023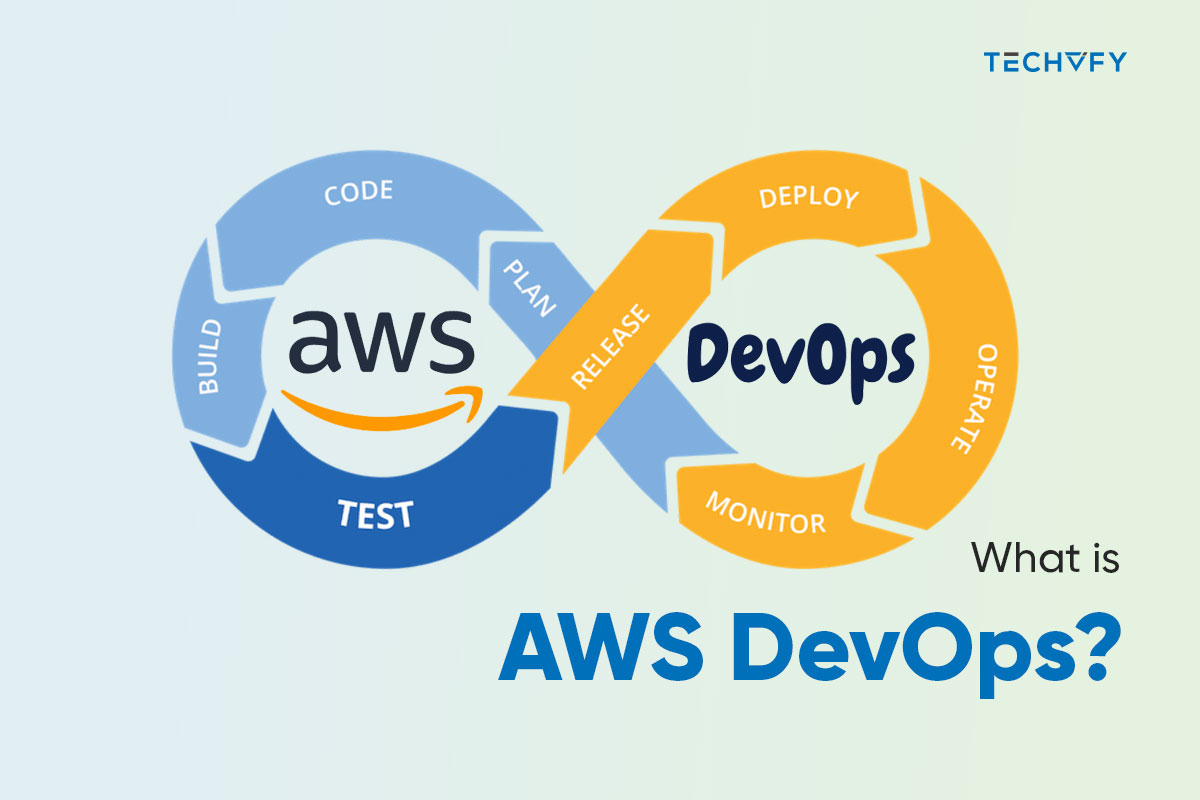 What is AWS DevOps? All You Need to Know
Speed, quality, and security are paramount in today's dynamic software landscape. According to AWS and Strongdm, with a staggering 24 times reduction in deployment failures and three times faster feature delivery, AWS DevOps is the transformative force behind these achievements. This article will explore the core of AWS DevOps, including its basis, services, tools, and best practices. I. What is AWS DevOps? AWS DevOps is Amazon's solution for applying the DevOps methodology utilizing its cloud platform and specialized tools and services. It provides capabilities that help organizations automate and streamline their software development and delivery processes. II. Importance of AWS…
29 September, 2023