Benefits of Offshore Software Development
15 July, 2022
Offshore software development is becoming increasingly popular. Clients gradually transition from their in-house to the ODC model. Many businesses consider this model an excellent way to start a business because of its advantages.
Offshore Software Development Benefits
Offshore software development is a remote model overseas comprised of experienced experts with the necessary technical background to support the company's software projects. Choosing the ODC model brings your company a vast array of advantages, including:
Competitive Prices
The main advantage of offshore software development is its low cost. The model enables you to achieve solid technological potential at low operating costs. ODC is usually located in countries with lower living expenses than the headquarters, which helps businesses save a lot of money on recruitment, maintenance, infrastructure, and more.
In general, the salary of a remote programmer in many Asian or Eastern European nations is significantly lower than in North American areas. With an offshore production center, you can find the same level of qualified professionals from other countries at a much lower cost than hiring locally.
Access to Top Talent
One of the offshore development benefits is the availability of experienced and talented pools in web development, application development, cloud, testing, and more. An offshore development center helps to balance the market by supplying technology specialists who may be unavailable or limited in your local areas. These software engineers are highly qualified professionals who are familiar with working in an international environment. This model offers clients low-cost resources and eliminates the need to invest in training and management.
Flexible Team Structures
The ODC model has the flexibility to scale up or down the dedicated team. Furthermore, the ability to quickly change the tech stack, team capacity, or business model shows how they can adjust to the ever-changing project specifications. As a result, the offshore development center (ODC) model can quickly adapt and meet every resource demand. It is hard to achieve such adaptability if you rely solely on your in-house development team.
Infrastructure & Facility
Companies typically struggle to invest time and money in infrastructure development when building new products. Creating an IT application can take months or years and is expensive. The offshoring development center's established infrastructure and personnel make it the ideal solution for businesses. The ODC model assists in reducing facility burdens and costs.
Manage & Scale Easily
Working with professional offshore development providers usually allocates an ODC manager to manage the dedicated team and ensure everything runs smoothly. That is why you no longer need to worry about complicated management and software development.
Moreover, you can ramp up or down the team based on your demands at specific project times. IT resource management can be tremendously complex when employing staff directly rather than delegating all this to your offshore development center.
Save Time
Companies hiring offshore developers and operating their teams to develop a product require a lot of time. When you have the right partner, an offshore development center can help you reduce development time by giving you access to a larger resource of experts and an established infrastructure.
Support
With an offshore team with a reasonable time zone difference that allows for some overlap and some working hours outside of your local time, you can handle issues that arise at night. The work is done concurrently with the help of offshore construction activities, and because of the high productivity rate, the result is finished sooner.
Disadvantages of Offshore software development
Many enterprises recognize the value of working with an offshore as part of their growth strategy. However, before making any decision, you should consider some possible cons:
Communication
Poor communication is a critical challenge company faces when working with an ODC. This is due to various factors, including time zone differences and a lack of effective communication channels. To overcome this, developing a suitable communication strategy is essential as ensuring that all team members connect regularly.
Cultural and language barriers
Cultural and language differences can have a negative impact on the workplace. Misunderstanding and disconnection might arise as a result of differences in culture, language, and core business, which can lower morale and reduce work performance.
Legal challenge
It would help if you considered legal risks before deciding on an offshore team to work for your project. Managers and leaders of your business should carefully research offshore nations ahead of time to determine whether those countries have open policies toward foreign enterprises.
Data privacy
It's not easy to keep your sensitive information safe at a distance. Check if the offshore software development partner provides security measures when conducting your research. Please ensure that you choose a vendor with stringent policies and a team dedicated to enforcing them. Before finalizing the partnership, sign nondisclosure agreements and offshore development center security protocols. As a result, your organization's data is safe from security breaches and privacy violations.
Why Should You Build Your ODC Team With TECHVIFY?
If you are considering hiring an ODC team, TECHVIFY is the ideal solution that helps you to achieve full offshore software development benefits. We are a cutting-edge software outsourcing brand in Vietnam, a developing country with consistent economic growth in recent years.
Vietnam is an Ideal Destination
Labor costs are lower in Vietnam than in many other countries worldwide, even when compared to nations in the region like India or China. Outsourcing to Vietnamese offshore companies means you do not need to set up and maintain costly infrastructure. As a result, clients receive cost-effective services from Vietnam, allowing them to get more bang for their buck.
Build Your Dream Team with TECHVIFY
Our business model enables you to build an offshore development team of top-tier developers from the ground up and tech professionals to supplement your in-house team.
TECHVIFY is proud of a highly interactive environment with a transparent approach to project management where our customers will receive real-time details about the status of your project.
You will not need to consider any possible disadvantages of the ODC model mentioned above when working with the ODC model when using our services. Don't hesitate to connect with us for a free consultation to discuss your breakthrough idea further.
Related Topics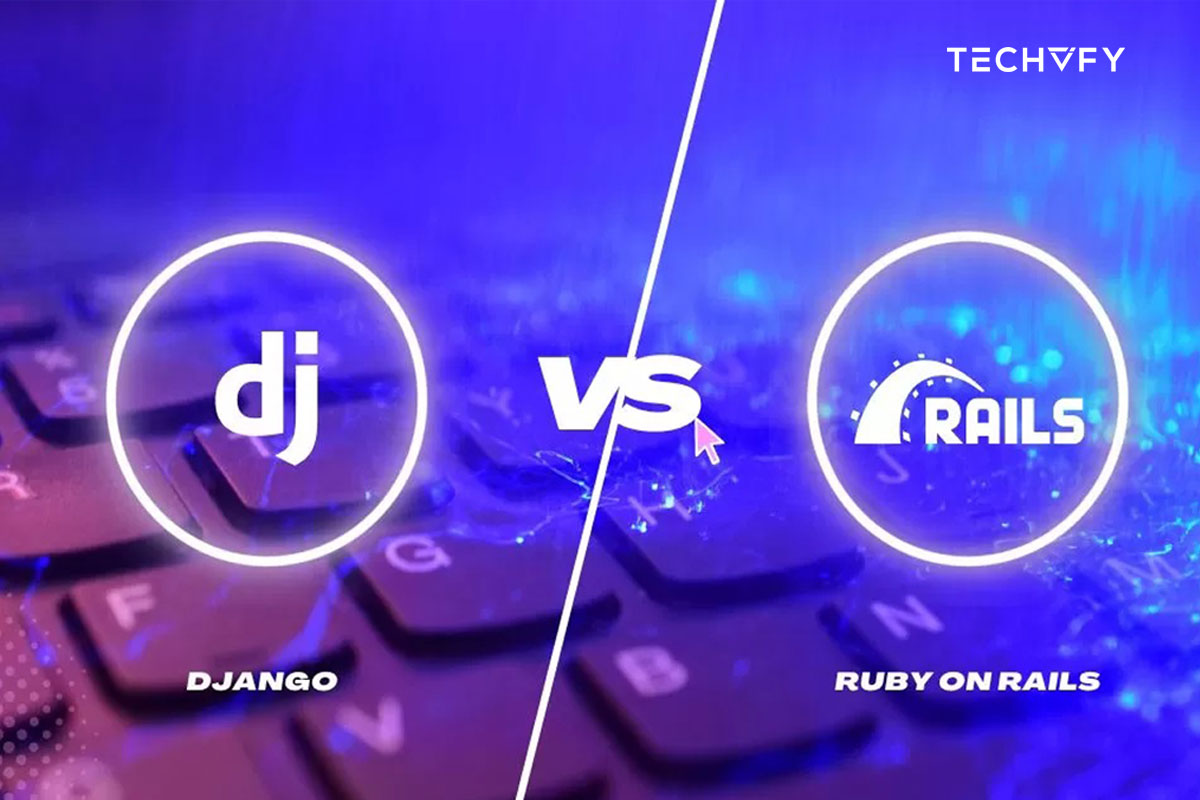 Ruby on Rails vs Django: Which Framework for Your Project?  
In the dynamic world of web development, two frameworks stand out as giants: Ruby on Rails vs Django. Both frameworks are open-source, high-level, and designed to streamline the development of web applications. While they share many similarities, they also possess distinct characteristics that cater to different developer preferences and project requirements. In this article, TECHVIFY will discuss two frameworks to help you understand the basis for making vital choice decisions. I. What are Ruby on Rails vs Django? 1. What is Ruby on Rails? Ruby on Rails (RoR) is a full-stack web application framework in the Ruby programming language. Embracing…
27 November, 2023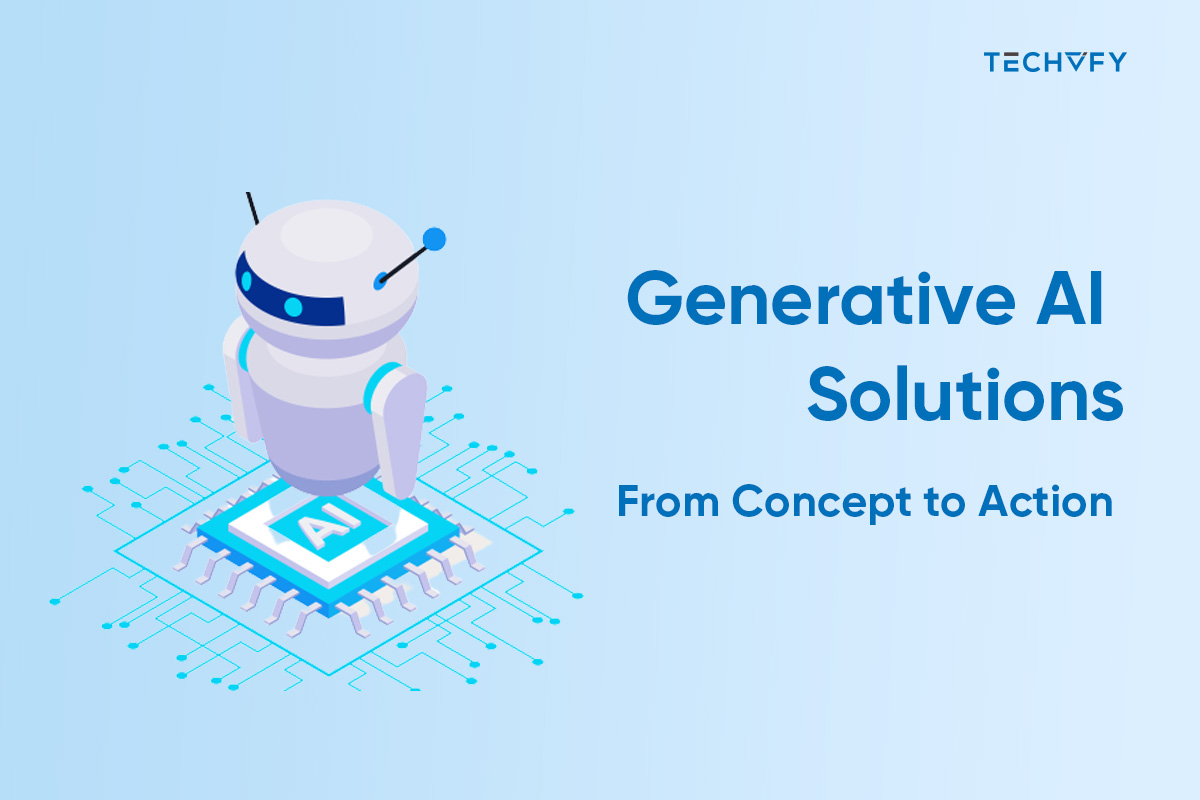 Generative AI Solutions: From Concept to Action
These days, generative AI influences many industries and brings about a fresh wave of innovation and change. It is at the center of the latest developments, from innovations in healthcare to transforming the entertainment sector. This revolutionary technology fosters creativity, efficiency, and customized experiences; it is more than a tool. Researchers, developers, and companies worldwide are utilizing its potential to create unimaginable methods. In this article, TECHVIFY will discuss the significance, advantages, practical uses, and implementation of generative AI solutions.  Importance and relevance of generative AI in various industries   Generative AI stands at the forefront of transformative technologies, impacting industries…
24 November, 2023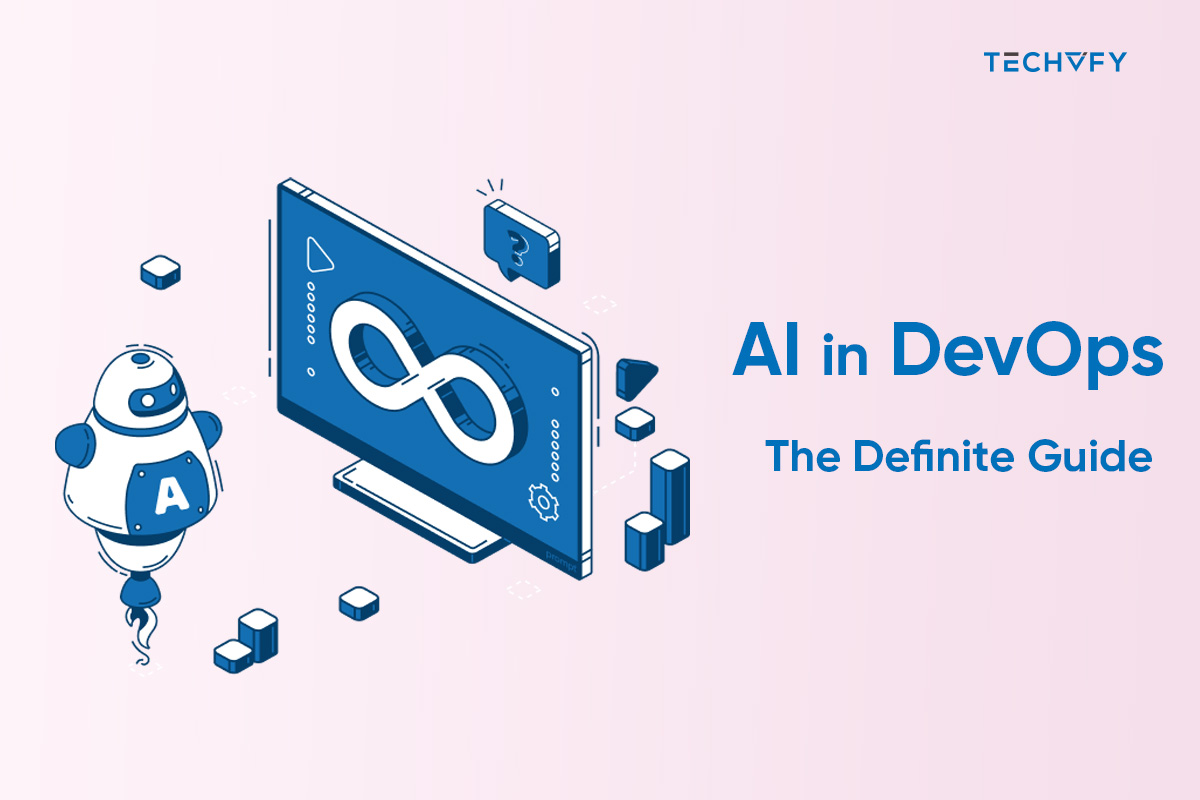 AI in DevOps – The Definite Guide
DevOps merges the realms of software creation and IT operations to deliver software swiftly and reliably. AI, a field within computer science, develops machines capable of tasks resembling human abilities, such as visual recognition and decision-making.   Using AI in DevOps involves utilizing advanced computer technologies to enhance and accelerate software functionality. This integration aids in software testing, preparation, and security.   This article delves into integrating AI into the DevOps transformation journey. We will discuss the various AI technologies employed in DevOps' benefits and examine the challenges of using AI in this field. Additionally, we'll provide a brief overview…
23 November, 2023