Top 10 IT Software Outsourcing Companies In Vietnam
31 August, 2022
Are you looking for a software outsourcing company in Vietnam? Do you want to reduce costs, improve services and optimize company operations? Opening more departments and maintaining new employees also takes time and costs, such as insurance, benefits, and operating costs.
Let's look at the top 10 and find your best choices.
What is Software Outsourcing?
You can understand it as a form of hiring outside companies to take on the part of a project or job where your company is still short of personnel. IT Outsourcing refers to companies that specialize in providing services to hire software developers such as a website or app development, testing, and deployment… This option is often used when the company does not have enough human resources for this field, wants to minimize costs, or needs another unit with higher expertise to improve efficiency. 
 Currently, Vietnam is a solid and growing IT industry market. Referring to reputable and famous Vietnam software outsourcing companies, it is impossible to ignore the top 10 leading companies.  
Top 10 Software Outsourcing Companies In Vietnam
Based on the data collected from Clutch, we will compare the companies from the above list based on metrics such as the number of employees, project size, average cost, and services provided.  
Company 
Number of employees 
Project Size 
Average cost per hour 
Services Provided 
FPT Software Co., Ltd 
10,000+
 $100,000+ 
< $25/hr 
– Application Testing 
– Cloud Consulting & SI 
– Custom Software Development 
– IT Managed Services 
– Non-Voice BPO/ Black Office Services 
CMC Global 
1,000+
$100,000+ 
< $25/hr 
– Custom software development 
– Cloud migration 
– Cloud-managed service 
– RPA implementation 
TECHVIFY Software
250+
$20,000+ 
< $25/hr 
– Offshore Development Center (IT Staff Augmentation)
– Custom Software Development 
– Mobile App Development 
– Web App Development
– Software Testing services
Savvycom 
250+
$15,000+ 
$25 – $49/hr 
– Mobile App Development 
– Blockchain Development
– Web Development   
NTQ Solution 
200+
$15,000+ 
< $25/hr 
– Custom Software Development 
– Web Development  
NashTech Vietnam 
1000+
$15,000+ 
< $25/hr 
– NashTech uses services including HTML5, Google Analytics, and jQuery,  
– NashTech is actively using Viewport Meta, IPhone / Mobile Compatible, and SPF. 
KMS Technology  
1,000+
$10,000+  
< $25/hr 
– Application Testing 
– Custom Software Development 
– Enterprise App Modernization 
Saigon Technology  
250+
$15,000+ 
< $25/hr 
– Custom Software Development 
– Web Development 
– Mobile App Development  
TMA Solution 
100+
$5,000+ 
< $25/hr 
– Custom Software Development 
– BI & Big Data Consulting & SI 
– CRM Consulting and SI 
Designveloper  
50+
 
$1,000+ 
$25 – $49/hr 
– Mobile App Development 
– UX/UI Design 
– Web Development  
#1. TECHVIFY Software
TECHVIFY is a leading software outsourcing company based in Hanoi, Vietnam, founded in 2018 by five core members from various large IT corporations. TECHVIFY aims to be your top-notch technical partner in your business transformation journey, helping you reduce time and cost for software development with the main focus on these services:  
Mobile App Development
Web Application Development
Blockchain & AI development
Cloud Services
Software Testing Services
TECHVIFY holds a creative, young, and dedicated team with proven experiences in various fields of software development, such as Finance, Insurance, E-commerce, Manufacturing, Hospitality, and Internet Services.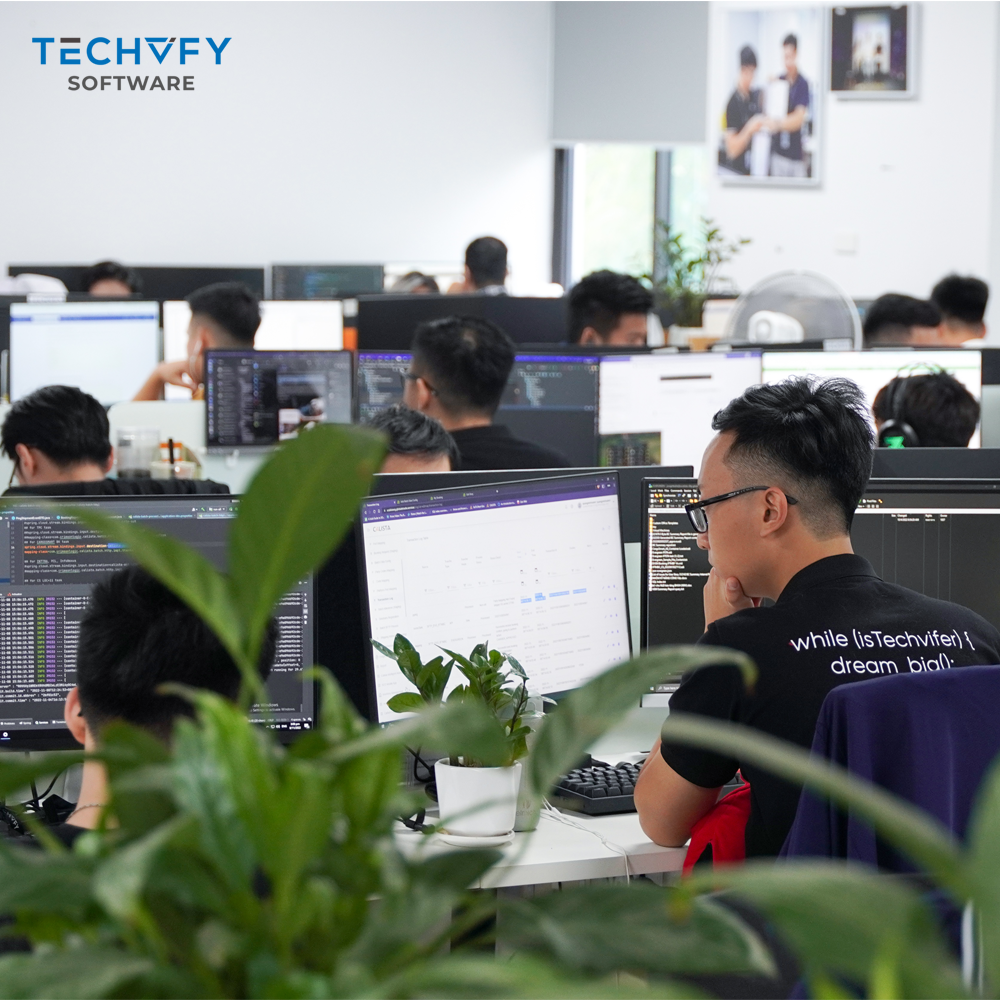 TECHVIFY – best outsourcing companies
#2. FPT Software 
FPT Software Ltd. is a global IT service provider headquartered in Hanoi, Vietnam. It is a subsidiary of FPT Corporation. Established in 1999, FPT Software is Vietnam's largest software service company. 
FPT provides world-class services in smart factories, digital platforms, RPA, AI, IoT, enterprise mobility, cloud, AR/VR, business applications, application services, and business process outsourcing (BPO). The company has served over 700 customers worldwide, including several Fortune Global 500 companies in the Aerospace & Aviation, Automotive, Banking and Finance, Logistics & Transportation, Utilities, and other industries. 
#3. CMC Global 
CMC Technology Corporation (CMC) is Vietnam's second most significant Information Technology – Telecommunications enterprise, with nearly 28 years of establishment and development. The Group employs approximately 3,000 people. CMC is well-known in Vietnam as a reliable and prestigious partner in medium and large-scale ICT projects in the following sectors: government, education, taxation, treasury, customs, insurance, electricity, banking, finance, and business. 
#4. TMA Solution 
TMA was founded in 1997 with only six engineers. Since then, the company has grown in size, operating in countries such as Canada, the United States, and others. TMA Solutions is one of Vietnam's most prestigious software outsourcing companies, offering full-service development, testing, and software maintenance. 
#5. Savvycom 
Savvycom provides information technology services to customers in the United States, Europe, Australia, and Singapore, focusing on web-based and smartphone application development. 
Savvycom ensures customer satisfaction through its high level of expertise, modern working environment, and the team of talented programmers with many years of experience in the application and software fields. 
#6. NTQ Solution 
NTQ Solution is a global IT consulting and software development firm that values difficulty, creativity, and uniqueness. After a long journey of formation and development, NTQ Solution is proud to be one of Vietnam's leading technology companies. NTQ Solution provides Outsourcing, Integration & Solution, Research & Development services with a team of over 650 well-trained and experienced top experts and technology engineers. 
#7. NashTech 
Harvey Nash Vietnam Co., Ltd (NashTech Vietnam) is a Vietnam outsourcing company. They honed their technological skills by providing intelligent solutions that solve business problems and add value. 
Since 2000, NashTech Vietnam has provided software outsourcing services to clients worldwide, including cloud computing, digital transformation services, and BPS. Their primary markets are the United Kingdom, Europe, the United States, Australia, Singapore, Vietnam, and Japan. 
#8. KMS Technology 
KMS Technology, founded in 2009, is a company that specializes in software development, consulting, and implementation of technology solutions, start-ups, and investments. It's a company based entirely in the United States specializing in product development and software outsourcing. 
#9. Saigon Technology 
Saigon Technology is a Vietnam-based Agile outsourcing company with offices in Ho Chi Minh City and Da Nang that was founded in 2012 and had over 270 top software engineers and a mature process. The Vietnam Software Association has named us among the top 15 Vietnam outsourcing companies for 2019 and 2020. Saigon Technology offers the best and most cost-effective software development and IT outsourcing solutions to customers in e-finance, e-business, logistics, transportation, healthcare, media, and others. 
#10. Designveloper 
Designveloper is a leading software and application development company based in Ho Chi Minh City, Vietnam. It was founded in 2013 by an enthusiastic group of web and mobile members, including a UI/UX designer and VOIP expert. Designveloper is committed to providing high-quality services at reasonable prices through professional work. 
Conclusion 
The Vietnamese market has been a golden land for companies and corporations worldwide to invest and develop. Vietnam has surpassed China to become Japan's largest software outsourcing partner, ranking 5th in attractive emerging markets. This will be an attractive destination for businesses looking for practical and cost-effective software outsourcing services. 
Related Topics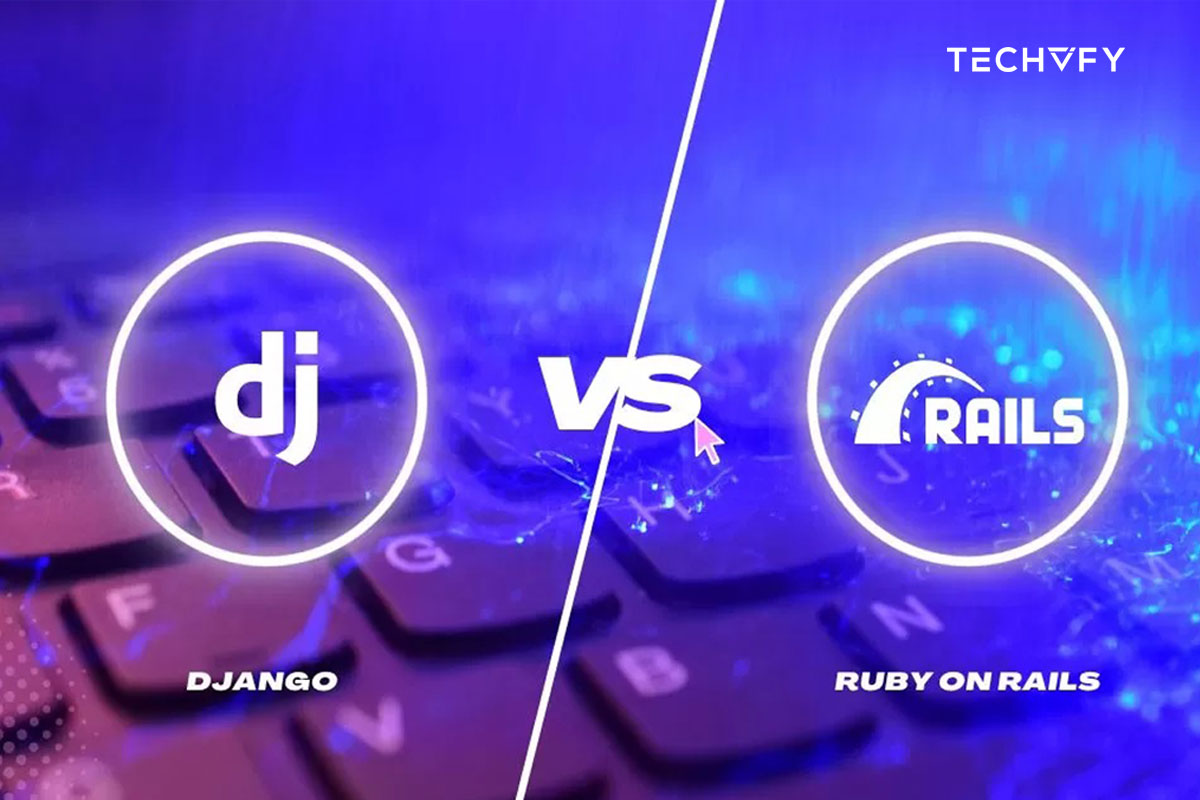 Ruby on Rails vs Django: Which Framework for Your Project?  
In the dynamic world of web development, two frameworks stand out as giants: Ruby on Rails vs Django. Both frameworks are open-source, high-level, and designed to streamline the development of web applications. While they share many similarities, they also possess distinct characteristics that cater to different developer preferences and project requirements. In this article, TECHVIFY will discuss two frameworks to help you understand the basis for making vital choice decisions. I. What are Ruby on Rails vs Django? 1. What is Ruby on Rails? Ruby on Rails (RoR) is a full-stack web application framework in the Ruby programming language. Embracing…
27 November, 2023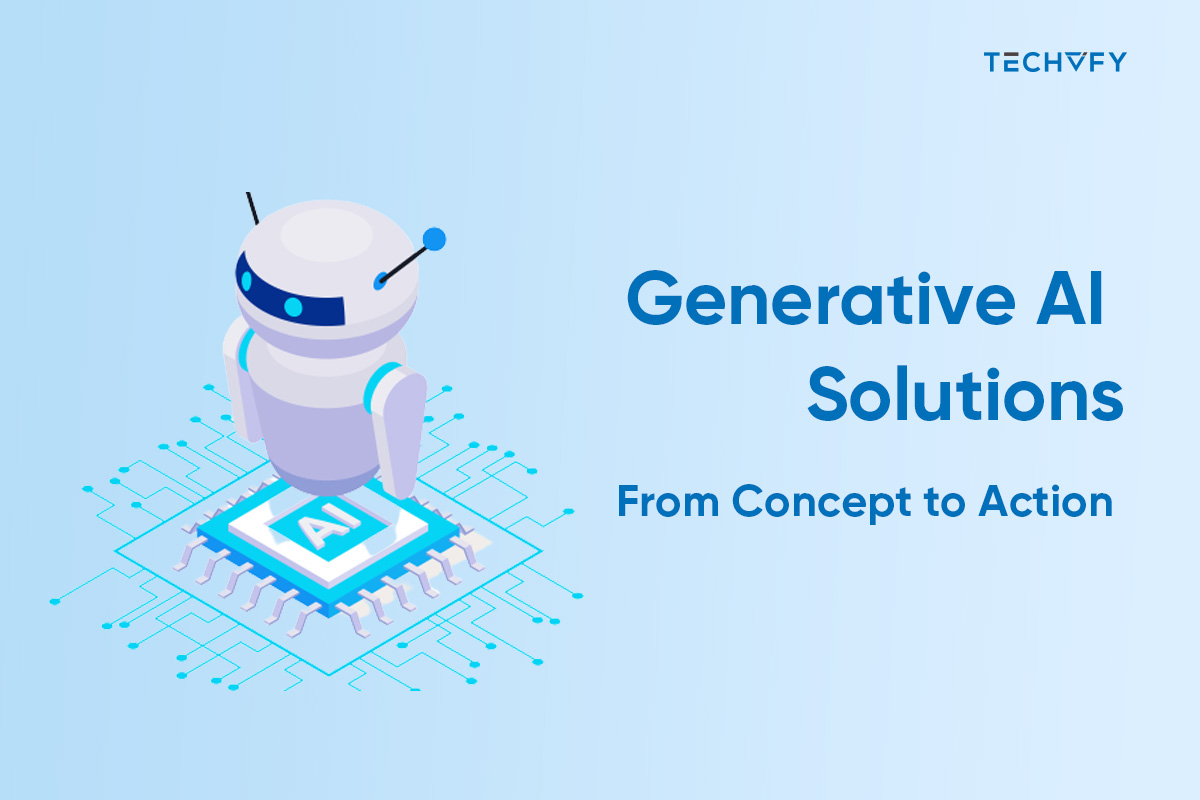 Generative AI Solutions: From Concept to Action
These days, generative AI influences many industries and brings about a fresh wave of innovation and change. It is at the center of the latest developments, from innovations in healthcare to transforming the entertainment sector. This revolutionary technology fosters creativity, efficiency, and customized experiences; it is more than a tool. Researchers, developers, and companies worldwide are utilizing its potential to create unimaginable methods. In this article, TECHVIFY will discuss the significance, advantages, practical uses, and implementation of generative AI solutions.  Importance and relevance of generative AI in various industries   Generative AI stands at the forefront of transformative technologies, impacting industries…
24 November, 2023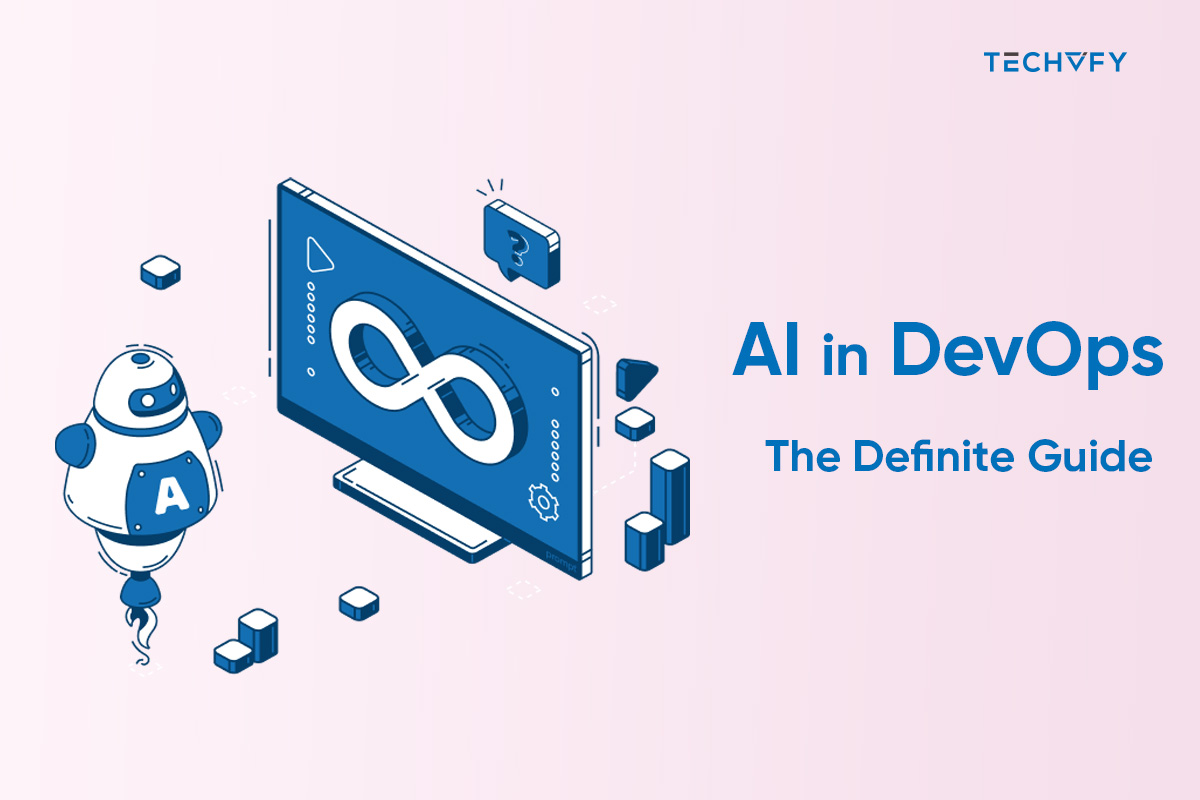 AI in DevOps – The Definite Guide
DevOps merges the realms of software creation and IT operations to deliver software swiftly and reliably. AI, a field within computer science, develops machines capable of tasks resembling human abilities, such as visual recognition and decision-making.   Using AI in DevOps involves utilizing advanced computer technologies to enhance and accelerate software functionality. This integration aids in software testing, preparation, and security.   This article delves into integrating AI into the DevOps transformation journey. We will discuss the various AI technologies employed in DevOps' benefits and examine the challenges of using AI in this field. Additionally, we'll provide a brief overview…
23 November, 2023