What is Business Intelligence and Its Use?
24 June, 2021
What is Business Intelligence (BI)?
Business Intelligence (BI) is an important topic that covers a wide range of topics of importance to today's businessmen. It is divided into internal and external categories that deal with a company's capacity to discern what its rivals are doing as well as comprehend what factors may be working against them.
How does your company turn the data it collects into meaningful information that gives it a competitive advantage?

The subject of business intelligence is usually ambiguous, and it is easy to breach the blurred lines of corporate ethics and federal law.
Furthermore, Business Intelligence is also the use of software and services to turn data into actionable insights that help a company make strategic and tactical business decisions. To offer users detailed insight into the condition of the business, BI tools access and analyze data sets and show analytical findings in reports, summaries, dashboards, graphs, charts, and maps.
The essential of Business Intelligence (BI)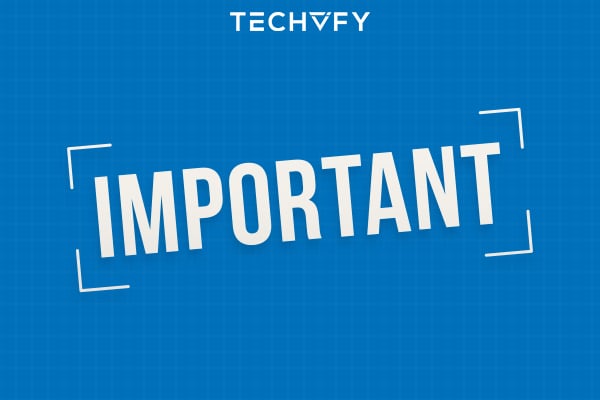 Business Intelligence can assist organizations in making better decisions by displaying current and historical data within the context of their business. Analysts may use the data to offer performance and competition benchmarks, allowing the business to function more smoothly and effectively. Analysts can also more readily identify market trends that may be used to improve sales or revenue. When used correctly, the appropriate data may aid in anything from compliance to employment initiatives.
According to Cindi Howson, research vice president at Gartner, an IT research and advisory organization, the possible use cases for BI go beyond the traditional business success measures of increased sales and decreased expenses. She cites the Columbus, Ohio, school system's effectiveness in employing BI tools to evaluate a wide range of data points ranging from attendance rates to student performance in order to enhance student learning and high school graduation rates.
Here is some example that can help you understand clearly how helpful BI is:
Set KPIs (Key Performance Indicators) based on historical data.
Identify and set benchmarks for varied processes.
Identify market trends and spot business problems that need to be addressed.
Visualize data to enhance data quality, hence the quality of decision-making.
Learn more:

Business Intelligence Tools: Unlocking the Potential of Business
How do we generate Business Intelligence?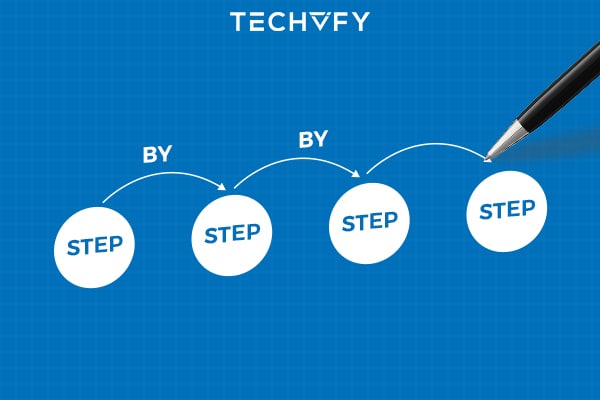 Step 1: Collect and transform data from multiple sources: 
Business intelligence systems generally utilize the extract, transform, and load (ETL) technique to collect structured and unstructured data from many sources. This data is then converted and renovated before being stored in a centralized place where applications may examine and query it as a unified data set.
Step 2: Uncover trends and inconsistencies
Data mining, also known as data discovery, is a technique that employs automation to swiftly analyze data in order to uncover patterns and anomalies that give insight into the present condition of a company. Business Intelligence (BI) solutions frequently include several forms of data modeling and analytics, including exploratory, descriptive, statistical, and predictive data modeling and analytics, which allow users to analyze data further, anticipate patterns, and make suggestions.
Step 3: Use data visualization to present findings
Data visualizations are used in business intelligence reporting to make results easier to understand and communicate. Reporting techniques include interactive data dashboards, charts, graphs, and maps, allowing users to view what is happening in the organization.
Step 4: Take action on insights in real-time
Viewing current and historical data in the context of business operations enables businesses to go from insights to action swiftly. Business intelligence allows for real-time modifications as well as long-term strategic improvements that remove inefficiencies, react to market movements, rectify supply difficulties, and resolve customer complaints.
Future of BI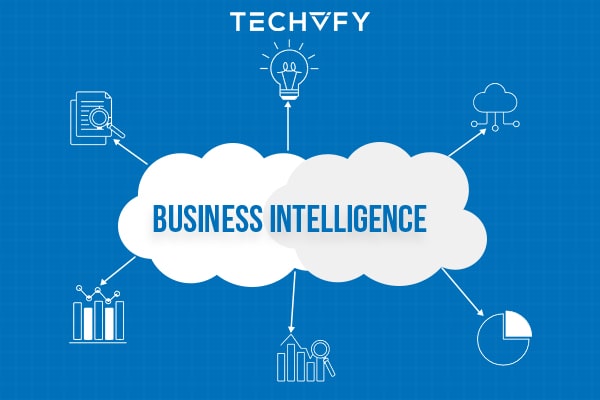 Because Business Intelligence is always developing in response to company demands and technology, many firms identify current trends each year to keep users up to date on developments. Recognize that artificial intelligence and machine learning will continue to evolve and that organizations may include AI insights into a larger BI strategy.
As businesses try to become more data-driven, initiatives to exchange and cooperate on data will grow.

Data visualization will become progressively more important as teams and departments collaborate across boundaries.
Moreover, it enables customers to track sales in near real-time, get insights into consumer behavior, estimate profitability, and much more. Various industries have embraced this concept, including retail, insurance, and oil, and more are joining every year. BI systems also continuously evolve in response to new technology and user creativity.
Top BI tools that business entrepreneurs can rely on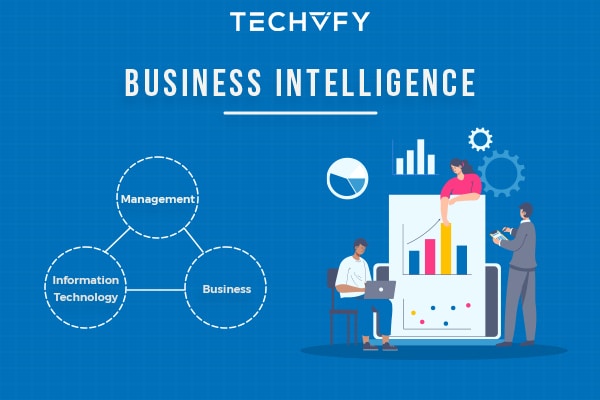 1. Ad hoc analysis: This is one of the basic aspects of current BI systems and an important feature of self-service its own solutions. It is also known as ad hoc querying.
It is the process of creating and executing queries in order to examine specific business challenges. While ad hoc queries are generally generated on the fly, they are frequently repeated on a regular basis, with the analytics findings included in dashboards and reports.
2. Online processing of analytical data (OLAP): OLAP tools, one of the first BI technologies, allow users to evaluate data across several dimensions, making them ideal for sophisticated queries and computations.
Previously, data had to be retrieved from a data warehouse and placed in multidimensional OLAP cubes, but OLAP analyses may now be conducted directly against columnar databases.
3. Intelligence operational (OI): This type of real-time analytics gives information to managers and frontline employees in company operations.
It is also known as operational BI. OI apps are intended to aid in operational decision-making and enable speedier action on issues, such as assisting call center operators in resolving customer complaints and logistics management in alleviating distribution bottlenecks.
4. Location Intelligence (LI): This subset of business intelligence allows users to evaluate the location and geographic data using map-based data visualization. Location intelligence provides information on geographic factors in corporate data and processes.
Site selection for retail outlets and corporate buildings, location-based marketing, and logistics management are all possible applications.
No tags for this post.
Related Topics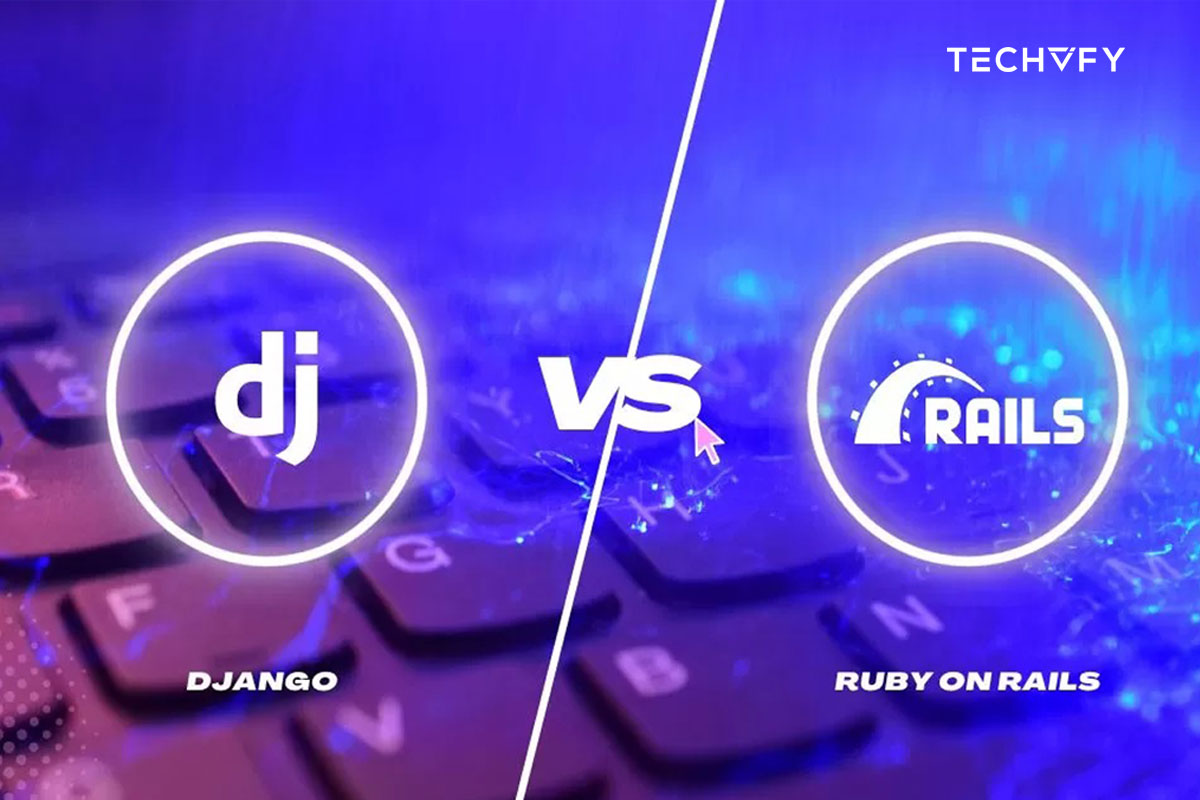 Ruby on Rails vs Django: Which Framework for Your Project?  
In the dynamic world of web development, two frameworks stand out as giants: Ruby on Rails vs Django. Both frameworks are open-source, high-level, and designed to streamline the development of web applications. While they share many similarities, they also possess distinct characteristics that cater to different developer preferences and project requirements. In this article, TECHVIFY will discuss two frameworks to help you understand the basis for making vital choice decisions. I. What are Ruby on Rails vs Django? 1. What is Ruby on Rails? Ruby on Rails (RoR) is a full-stack web application framework in the Ruby programming language. Embracing…
27 November, 2023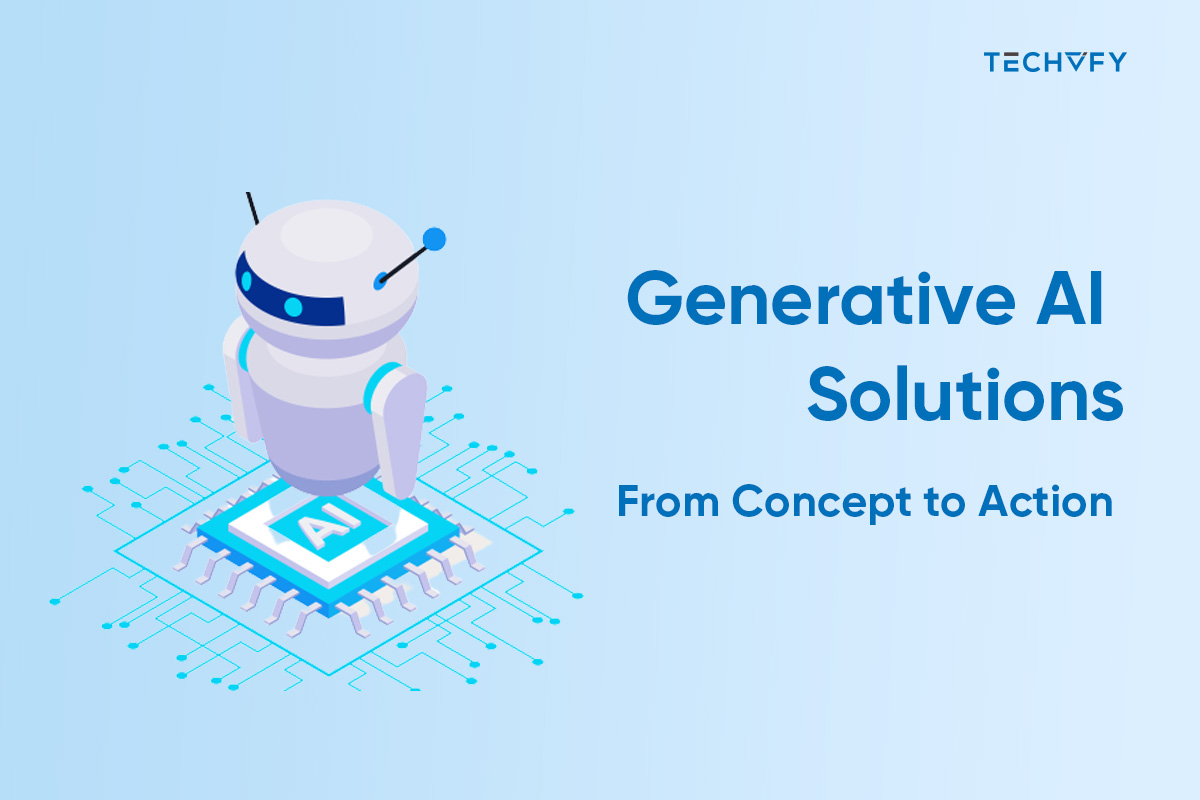 Generative AI Solutions: From Concept to Action
These days, generative AI influences many industries and brings about a fresh wave of innovation and change. It is at the center of the latest developments, from innovations in healthcare to transforming the entertainment sector. This revolutionary technology fosters creativity, efficiency, and customized experiences; it is more than a tool. Researchers, developers, and companies worldwide are utilizing its potential to create unimaginable methods. In this article, TECHVIFY will discuss the significance, advantages, practical uses, and implementation of generative AI solutions.  Importance and relevance of generative AI in various industries   Generative AI stands at the forefront of transformative technologies, impacting industries…
24 November, 2023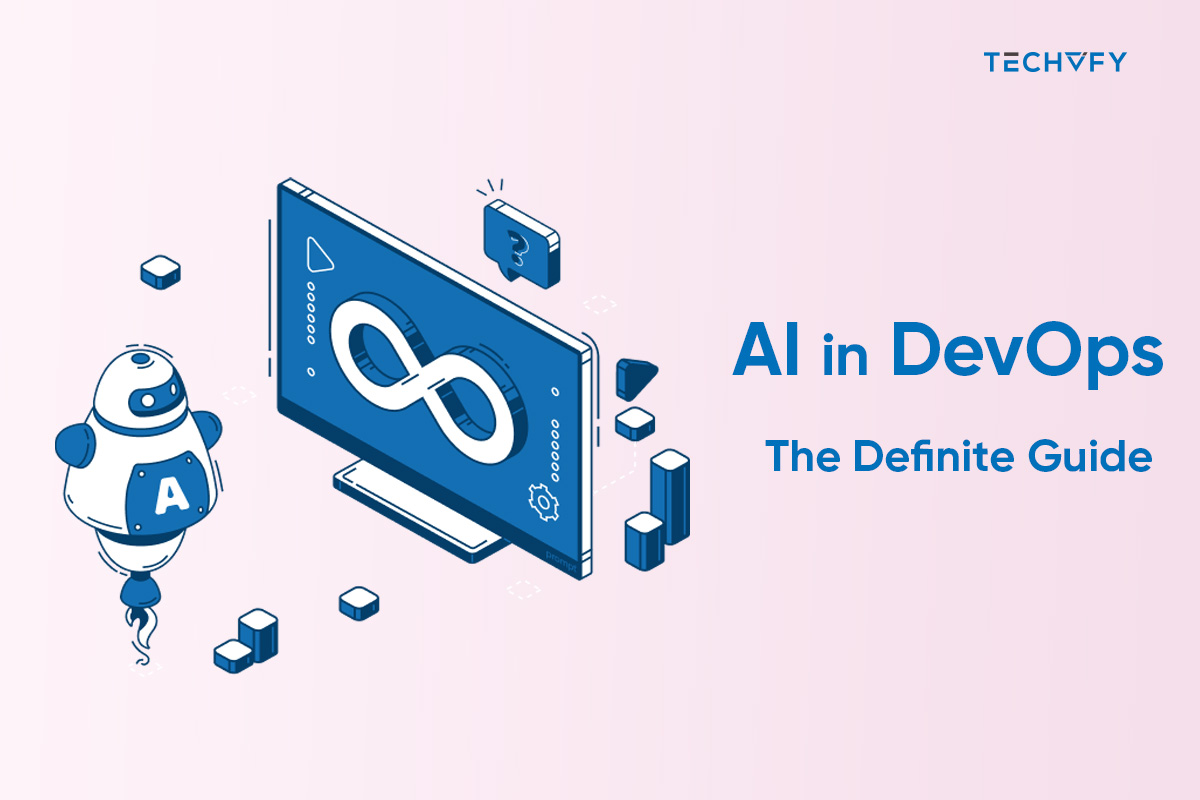 AI in DevOps – The Definite Guide
DevOps merges the realms of software creation and IT operations to deliver software swiftly and reliably. AI, a field within computer science, develops machines capable of tasks resembling human abilities, such as visual recognition and decision-making.   Using AI in DevOps involves utilizing advanced computer technologies to enhance and accelerate software functionality. This integration aids in software testing, preparation, and security.   This article delves into integrating AI into the DevOps transformation journey. We will discuss the various AI technologies employed in DevOps' benefits and examine the challenges of using AI in this field. Additionally, we'll provide a brief overview…
23 November, 2023