Business Intelligence Tools: Unlocking the Potential of Business
25 August, 2023
Business intelligence (BI) technologies are crucial supporters in helping organizations navigate complexity and make data-driven decisions. Forbes reports that 54% of enterprises recognize the significance of business intelligence tools in shaping their present and future strategies. This article discusses the world of this advancement, examining its definition, key features, notable advantages, and the five leading tools that could be a game-changer for companies going to higher levels.
I. What are business intelligence tools?
Business Intelligence tools are software apps designed to analyze, process, and visualize massive amounts of data, enabling organizations to make informed decisions. Through interactive dashboards, reports, and data visualizations, they aggregate information from multiple sources, including databases and spreadsheets, and turn it into insights. Tableau, Power BI, and QlikView are examples of standard BI tools. Organizations often follow a process when using BI technologies, which includes ETL (data extraction, transformation, and loading), data modeling, visualization creation, and analysis. Users can then investigate data trends and patterns to aid operational and strategic planning.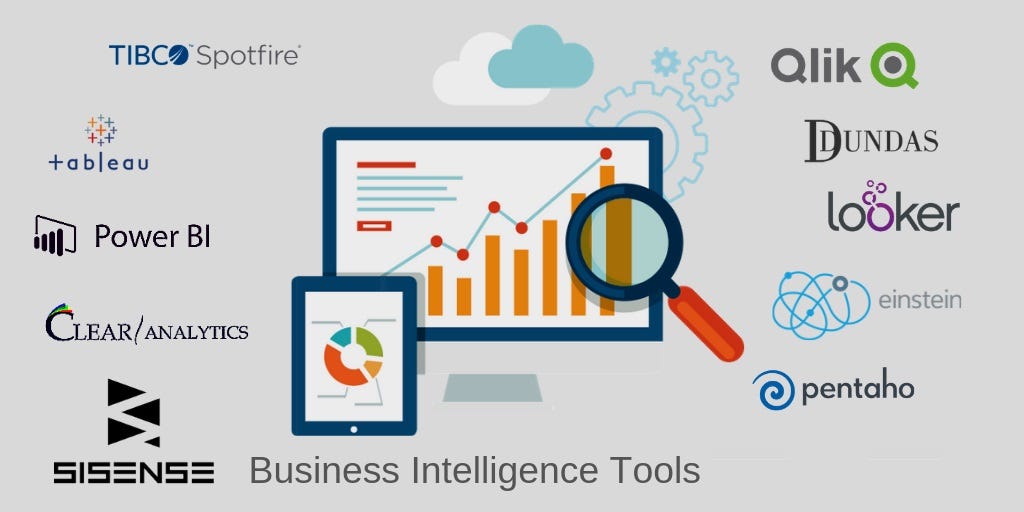 Learn more

What is Business Intelligence and Its Use?
II. Features of business intelligence tools
| | |
| --- | --- |
| Data Integration | A competent analytics platform facilitates efficient data integration by providing optimized built-in links that speed up analysis from many data sources. Users get quick database querying capability without having to write any custom code. By smoothly integrating with the current data strategy, this integration prevents the need for further investments or disruptions to the existing data framework. |
| Data Management | Data preparation, fusion, investigation, and purification are all parts of creating a new composite dataset before analysis. |
| Data Analytics | Data analytics, including predictive analysis, involves methodically examining data to uncover business insights and market trends. By employing this approach, organizations acquire valuable information that informs strategic planning and well-informed decision-making and enables predictive foresight. |
| Data Visualization | Use interactive data visualizations to convey complex information. Analytical software solutions, like Tableau and Power BI, excel in creating complex and sophisticated visualizations that share data. Real-time overviews are available to organizational leaders through executive dashboards in graphs, charts, summaries, and educational reports. Users can use drill-down and up capabilities to explore multi-dimensional, hierarchical data depths. These dashboards allow interactive involvement, revealing insightful information with built-in features like scaling, sorting, filtering, tooltips, and highlighting. |
| Reports | Employees can easily create and distribute reports using an intuitive interface by themselves. Messages can have their distribution repeated automatically. Staff can set up pre-set alerts to send information in certain situations. Use interactive reporting features that let businesses explore several report viewpoints, use filters, dig deeper, rearrange, arrange, change the order of rows and columns, add summaries, and do much more. |
| Mobile BI | By enabling users to access and engage with crucial business insights and data through mobile devices, the most popular business intelligence tools allow users to make educated decisions from almost anywhere. |
III. Benefits of business intelligence tools
The fact that companies define business intelligence tools software is essential in today's dynamic and data-rich business environment. These adaptable solutions allow businesses to use their data strategically and make well-informed decisions that spur innovation and success. Let's explore the outstanding advantages that data interpretation solutions bring.
By utilizing reliable data insights, companies can enhance their decision-making accuracy. These tools, designed with a user-friendly interface, enable users of all skill levels to interact with data effortlessly. Simplify workflow procedures to improve efficiency. The agencies further empower the capability to make accurate and well-informed decisions. Moreover, effective resource allocation not only leads to increased revenue but also contributes to the enhancement of overall business outcomes.
IV. Top 5 business intelligence tools
1. Tableau
Tableau, a pioneer in business intelligence, is renowned for its compelling data analytics and visualization. Customizable visualizations, device-friendly dashboards, and interactive live charts are some of its standout features. The integration of many data sources, safe insight sharing via Tableau Online or Server, and a straightforward drag-and-drop user interface are all pros. For varying demands, price options range from $12 to $70 per user monthly. Tableau is ideal for data experts and promotes dynamic exploration, making it suitable for improving organizational performance and decision-making.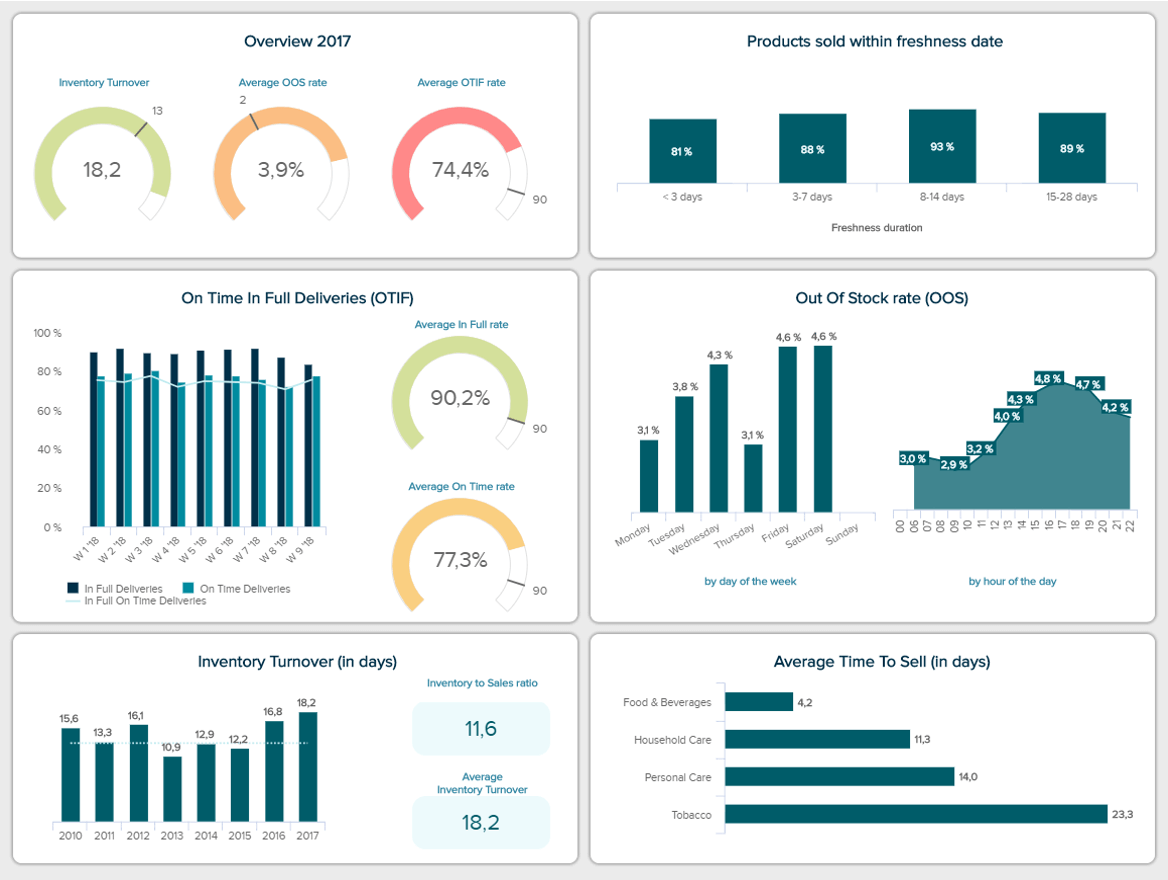 2. Microsoft Power BI
Microsoft's Power BI is well-known for its adaptability and powerful features. It offers a flexible software solution enabling users to run analytics on a server or in the cloud. The key features include integrated AI capabilities, interactive visualizations, and a sizable connection library. Ad-hoc reporting, compatibility with numerous programming languages, and customized dashboards are positives. Power BI offers an economical price structure with versions like Power BI Pro and Power BI Premium, which are intended for collaborative data-driven insights yet require software download. For companies looking for easily accessible, AI-enhanced insights, it is the best option.
3. Sisense
Sisense is one of the best business intelligence tools, famous for efficiently handling complicated data analysis. White-label analytics, seamless interaction with well-known data sources, and parallel in-chip technology for rapid data processing are some of its many strengths. Utilizing cloud-based API technology, Sisense enables companies to build analytical apps that serve a variety of touchpoints. Sisense Pulse, which uses machine learning to detect data anomalies, has certain distinctive qualities. Sisense is a viable alternative for businesses looking for robust analytics solutions because of its flexible deployment choices, including on-premises and cloud. Although Sisense's price is quote-based, its AI integration, straightforward data processing, and well-known clients like GE, Philips, and NBC make it an attractive choice for businesses that rely on data.
Please feel free to contact us for a free consultation:

Custom software development solutions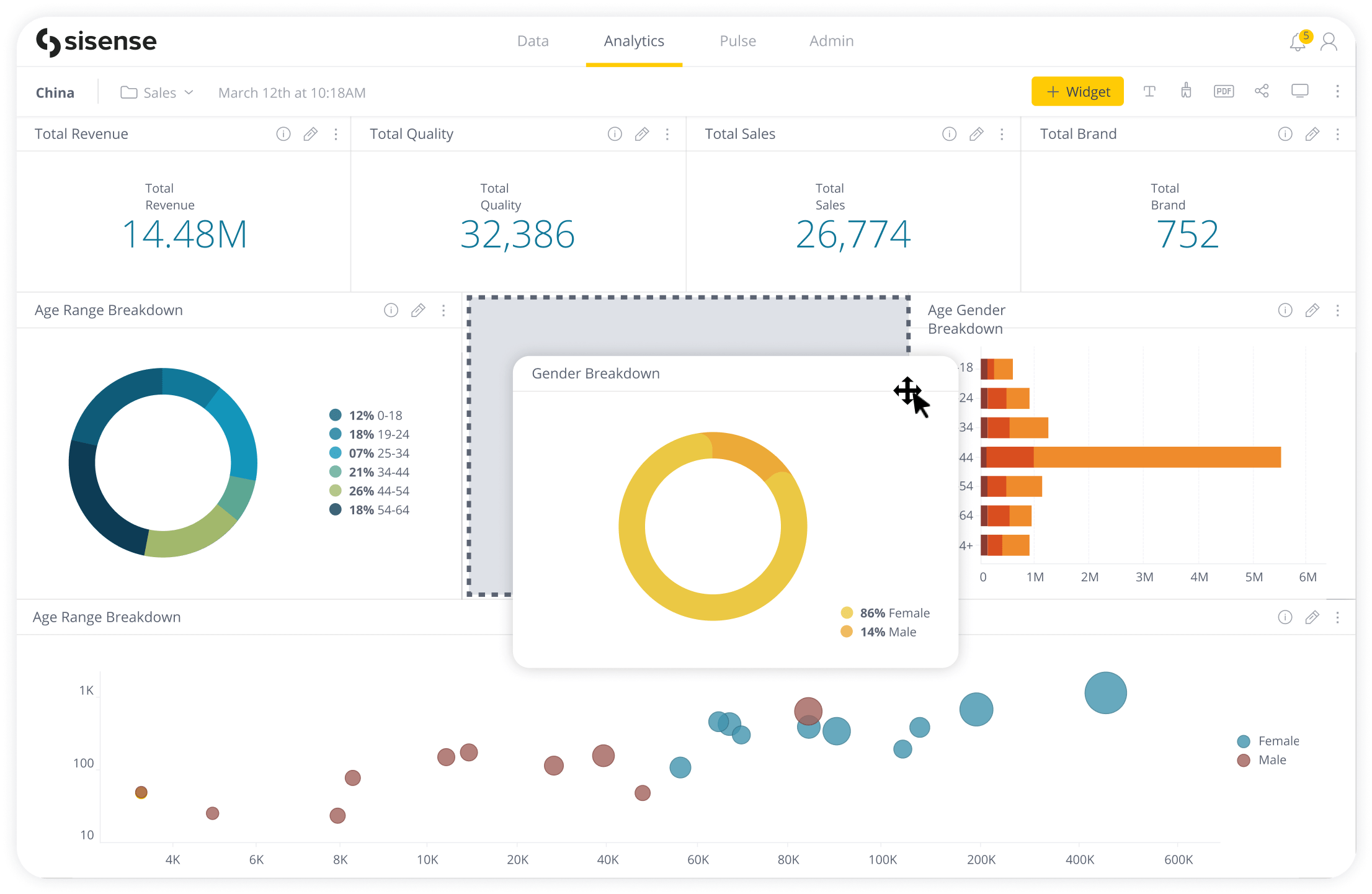 4. Dundas BI
With a 25-year history, the browser-based Business Intelligence (BI) tool Dundas BI combines seasoned expertise with user-friendly features. Its user-friendly drag-and-drop interface empowers independent data analysis, and interactive dashboards and reports provide fresh perspectives. Since its beginnings in 1992 as a tool for data visualization, Dundas BI has developed into a flexible analytics platform that can meet a range of requirements. Granular visual control, cross-device interoperability with HTML5, and a free 45-day trial are all features of this product. Dundas BI is a tempting choice for businesses looking for comprehensive, customizable analytics solutions with a solid track record, even though pricing is opaque and tailored.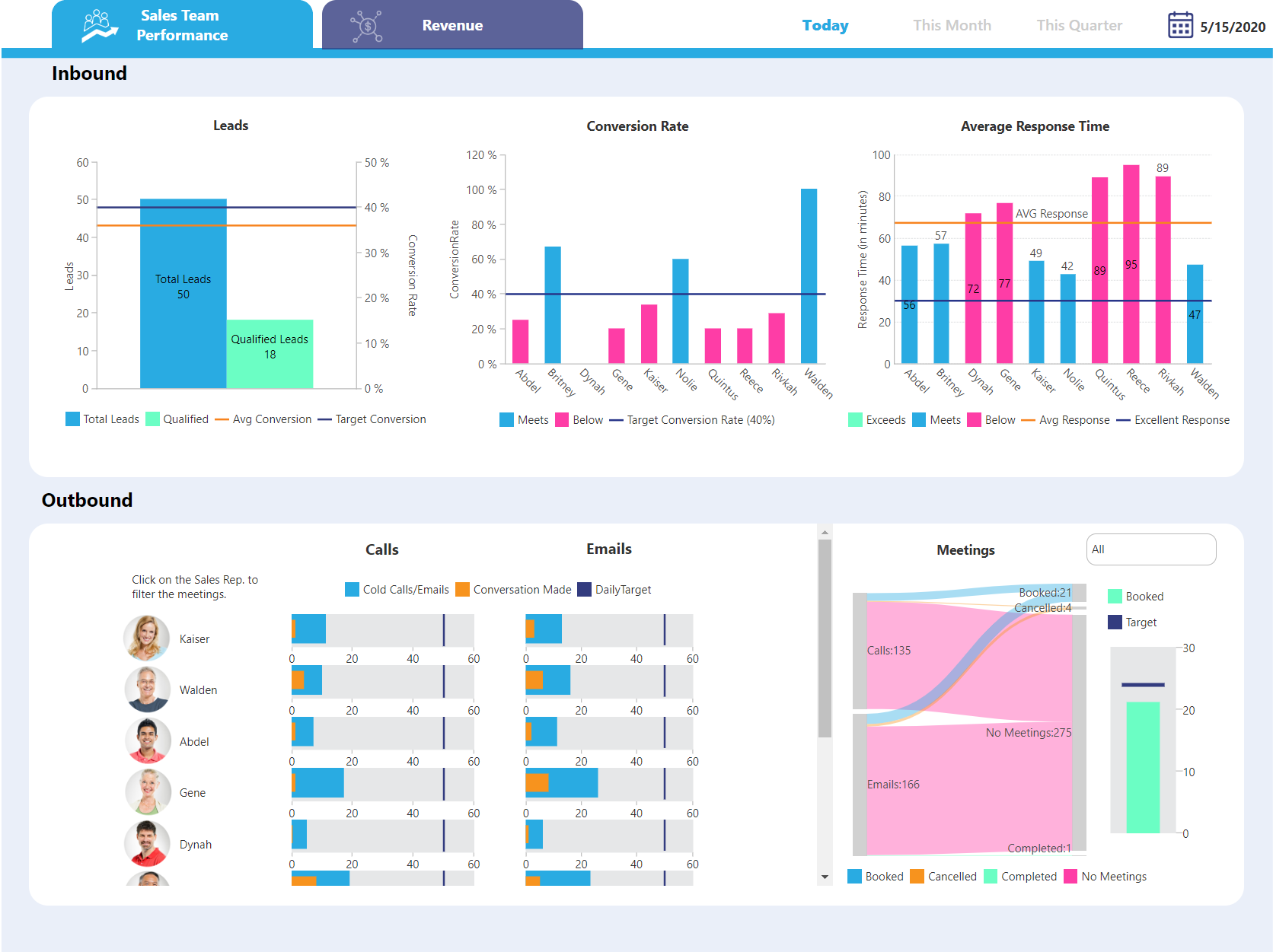 5. Zoho
Known for its ease of use and powerful capabilities, Zoho Analytics is the creation of seasoned online tool makers. By seamlessly integrating with various data sources, such as spreadsheets, SQL databases, and cloud applications, Zoho gives customers the power to understand their company's business environment comprehensively. It enables various information, from predictive analytics to creating unique dashboards. Zoho Analytics is a top choice for visually appealing dashboards and smooth data integration because of its extensible design and flexible deployment choices. It has four tiers catering to various demands and is priced from $24 to $455 monthly, making it a flexible option for diverse businesses.
Conclusion
In conclusion, business intelligence software offers vast options to empower your organization's data-driven decisions. The top 5 business intelligence tools list exemplifies the transformative potential of modern analytics, guiding businesses toward elevated decision-making, increased efficiency, and enhanced profitability. Embrace the power of organizational analytics and unlock the hidden treasures within your data with TECHVIFY software experts to propel your organization toward a future of innovation and success.
No tags for this post.
Related Topics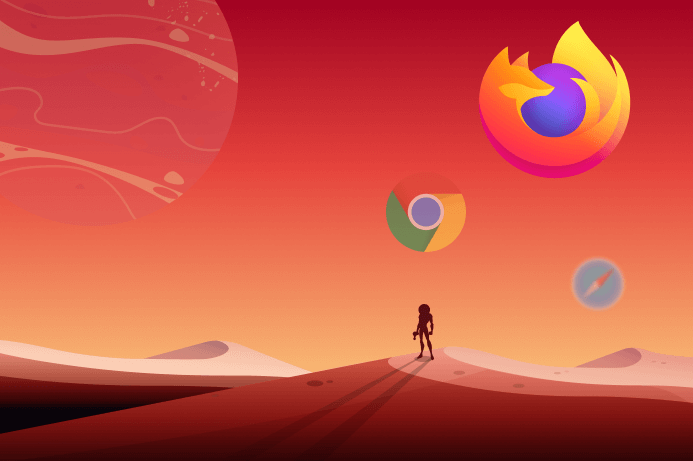 Essential JavaScript Debugging Tools for Every Developer 
Debugging JavaScript is an essential skill for every JavaScript developer, as it can help you write more reliable and efficient code. This article explores the importance of JavaScript debugging and common challenges faced during development. You also know the tools to make the debugging process more efficient, equipping you with the skills needed for cleaner, faster, and more reliable code. The Overview What is a Debugging JavaScript Tool? A debugging JavaScript tool is a software application or feature that helps developers find and fix errors, bugs, and issues in their JavaScript code, making it easier to ensure that the code…
03 October, 2023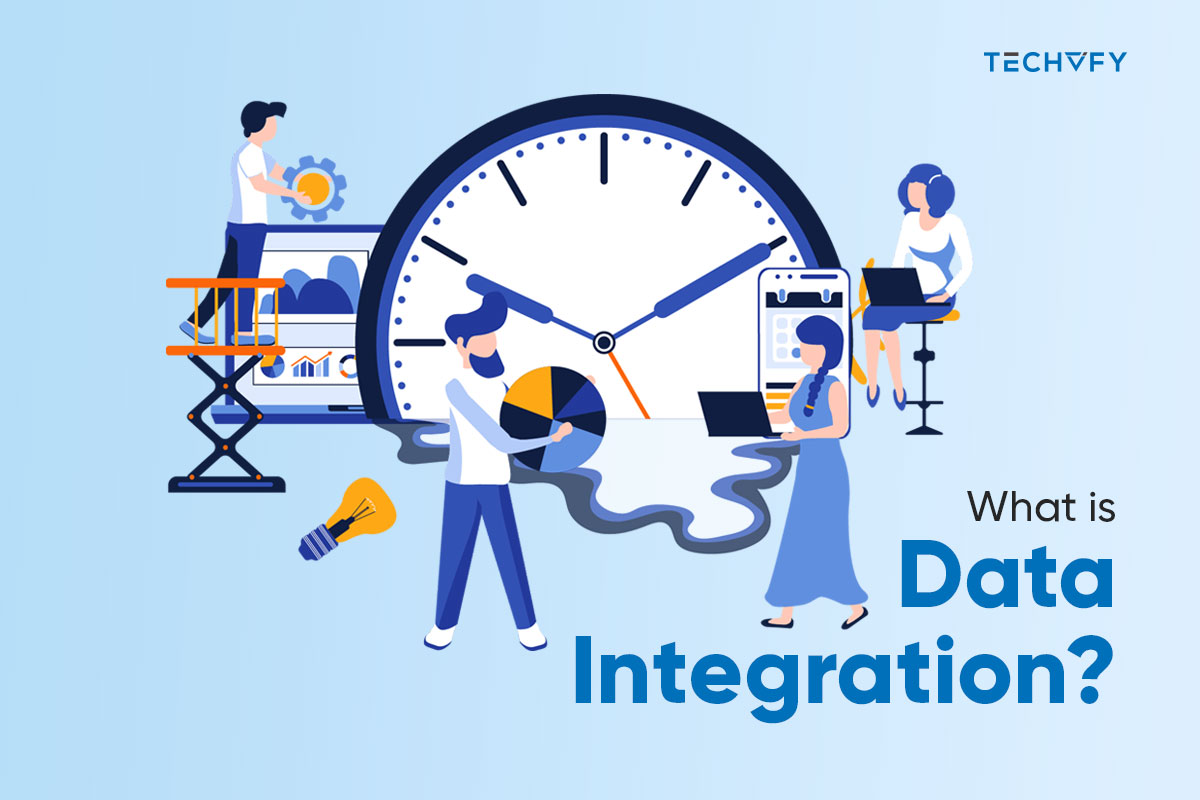 What is Data Integration? A Complete Guide
In today's ever-changing business world, understanding data integration is essential. Important information is scattered everywhere, from your company's databases to customer activities on your website. You need to be well-versed in different integration techniques. Having all your data merged and available at one point can help your organization make quick, informed decisions. Make sure you're on top of it. In this article, we will explore "What is Data Integration?" and the types of data Integration that will help your company. I. What is Data integration? 1. Data integration definition Data integration is combining information from various places into one clear…
03 October, 2023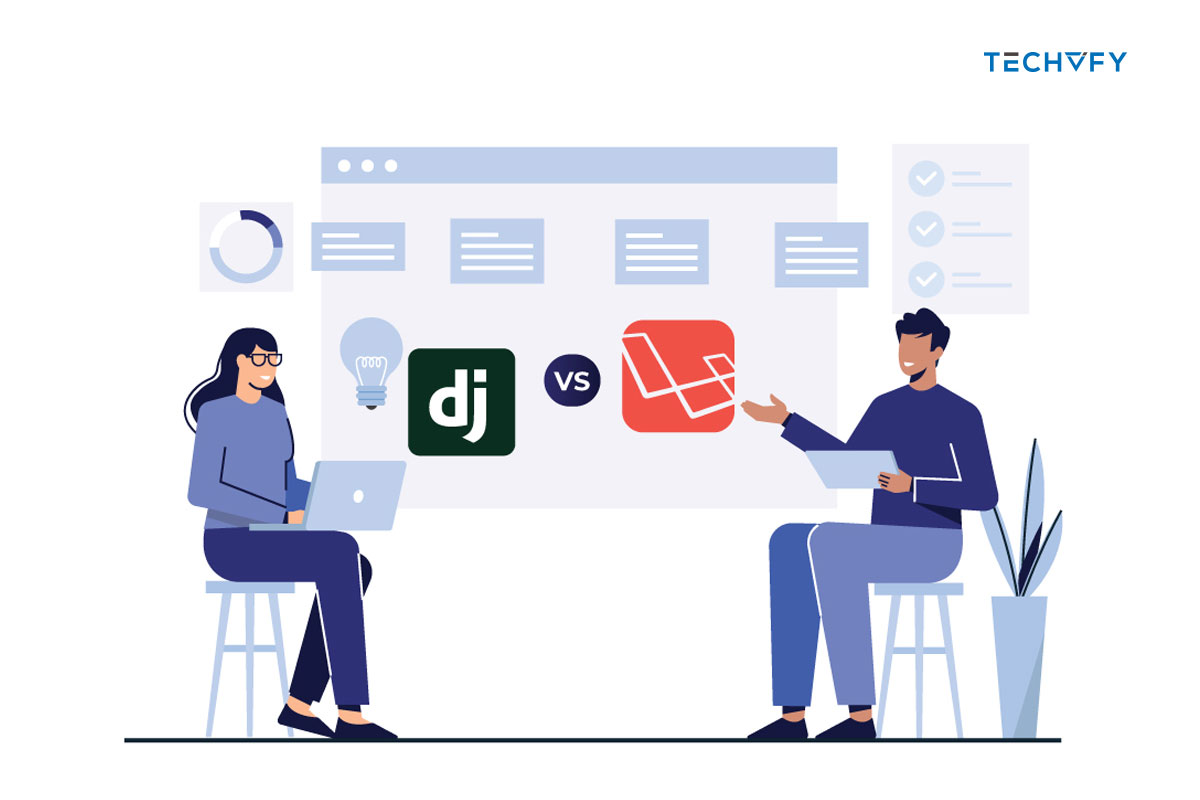 Django vs Laravel – A Detailed Performance Breakdown
In development, frameworks act like helpful tools, making tasks simpler and more consistent. Every coding language usually has such a tool to make things smoother. Both Django and Laravel are top recommendations for their respective languages. Now, let's explore Django vs Laravel, which is your perfect choice. I. Understanding Django and Laravel 1. Django Crafted in Python, Django is a framework that helps create digital projects quickly and efficiently. With built-in tools for the SQLite database, it's adaptable, scalable, and secure. Consider setting up a digital library, a social hub, or an information site. Django has got you covered. It…
02 October, 2023