Quality Analyst Vs. Business Analyst: What's different?
21 July, 2021
Quality analyst and business analyst – is one more important than the other?
The tech industry has grown at an exceeding speed. More and more companies need a great amount of talented human resources to serve their needs. That said, tech job opportunities have never been hard to reach.
The number of people expecting a job in the tech industry has grown tremendously.
The greatest portion of those comes from high school students that want to have a bachelor's degree in technology. Some that have had a career in a different field and are looking forward to switching up. So, it's not wrong to say that tech jobs have been on the top list forever. 
And the most common phrases that people search on Google are quality assurance analyst (a.k.a QA) and business analyst (a.k.a BA). Both play an outstanding role in every tech company.
However, not too many know what they're all about. They're easy to distinguish but hard to navigate, as they have different requirements to build up a career. 
Therefore, I'm here today to show you some essential points you need to remember. The information I have gathered will help you clarify whether you have made the right choice. 
Let's begin!!!
The definition of Quality Analyst vs. Business Analyst
Each job comes with different descriptions. It's important that you deeply understand its concept before jumping right into searching deeper.
QUALITY ASSURANCE ANALYST
BUSINESS ANALYST

Almost every industry has a quality assurance analyst on the team. Same thing in technology. A quality analyst in tech helps make sure the high quality of the products by doing code testing, debugging, etc. This is for the results in the end: The best quality product possible.

A quality assurance analyst is also known as a tester.  

A business analyst is responsible for analyzing processes through data. They help make critical decisions that heavily impact the growth of one company. They don't work much with the technical aspects of coding. However, it's great if they understand the basics of it as it helps them work better with the people in the development team. 

A quality analyst evaluates the functionality of the software and makes sure that there are no bugs or issues in the final run. 

A business analyst in the link between the technical team and the stakeholders. Most of the time, they dig deeper into the needs of the business and explain them to the developers so that everyone can work on the same purpose. 
Learn more:

Unlock Software Quality Assurance: All You Need to Know
The important skills needed in each job of QA vs. BA
Each job requires a specific skill set to be qualified. Let's see if you have got them in your inventory. 
QUALITY ANALYST
BUSINESS ANALYST
Research: The most important skill on the list, as it helps with finding solutions for multiple technical issues.

Planning: It's important that a quality assurance analyst knows where to start and how to start so that they have a smooth workflow to ensure product quality.

Detail-oriented: Closely stick to details, as bugs and issues in code are everywhere.

Problem-solving: Bad things happen all the time when you're a tester. That's why you will have to stay calm and brainstorm 101% of your ability to find out the answer.

Teamwork: Besides a quality assurance analyst is a team of other developers. If you're not a good team player, work can be hard to finish as expected.

Communication: A smooth communication flow helps everyone listen to what others have in mind. From there, you can easily let people understand what you're up to and support you until the end. 

Writing: Being a tester requires you to have a solid background in coding. If you know how to write it properly, spotting the bugs will become manageable. 

Organization: It's all about being neat when you work as a tester. Having everything organized will aid you drastically in tracking different stages during the work process.

Communication: A tester has to communicate a lot since they're the link between the stakeholders and the technical team. Knowing the right way to transfer different messages to one another will boost the productivity of the workflow. Plus, it helps everyone understand the difficulty the other has to suffer so that everybody can support the mutual benefits. 

Critical thinking: As a business analyst, you will have to process massively complex information. That's why it's critical a business analyst also learns the technical aspect of the technical team. Then, with the main addition of critical thinking, work can be managed easily. 

Project management: There are times when a business analyst has to take on the role of the project manager. It happens specifically during the implementation and planning phase. It's important that a business analyst can show the technical team the full picture of the business in terms of its budget, timelines, priorities, etc.

Process improvement: A business analyst has to navigate the problems inside the business: What causes the inconsistency and inefficiency of the business and solutions to fix them as well as to enhance the business procedure. 

Problem-solving: Being a BA means dealing with a lot of unexpected risks along the way. Therefore, a BA who can remain calm and manage to solve problems always leads a business to huge success. 
Responsibilities of QA vs. BA
Each job has a different focus. Therefore, make sure you know exactly what you have to do first before deciding to shift to another career path. 
QUALITY ANALYST
BUSINESS ANALYST

Preparing test plans, test reports, test cases, and test scripts

Being responsible for the internal quality audits

Assessing the functionality of the software and detecting bugs, issues, etc

Make sure that the code is usable when officially run on a device.

Compiling the assurance procedures and policies

Carrying out quality observation routines 

Giving recommendations for the betterment of the business

Coming up with decent changes to the software and submitting them to superiors

Understanding deeply what their business does to fulfill the needs of it

Calculating the budget and assessing the efficiency, consistency, stability, etc

Recommending suggestions to improve the process of the business for the betterment at the end.

Having a basic technical understanding of technology to work with the technical team in designing better solutions to the software.

Analyzing the given data to perform necessary steps that provoke the business progression. 

Carefully planning out a project plan and monitoring it and making sure that it's deliverable at the end. 

Remaining communication among different departments, especially between the stakeholders and the technical team to provide them with the needed information. 

Supporting the business leaders in understanding what benefits/consequences might happen if changes are implemented.
Education requirements
Having the right set of certificates and educational background is the foremost criterion to get a job in every area. Here are the requirements that a quality assurance analyst and a business analyst need: 
QUALITY ANALYST
BUSINESS ANALYST

A high school diploma required. 

Degrees related to the technology are preferred. 

A plus if you have a certificate in quality assurance

1+ years of experience in any similar field

A bachelor in technology 

An accredited qualification in management, consultancy, etc. 

2+ years of experience in data analysis in a similar industry

Basic understanding of computer languages (Advanced knowledge is a big plus)

Basic design skill is a must.
I hope the information above could somehow aid you in choosing the right profession. If you would love us to share anything, let us know in the comment section below. Also, make sure to follow us on techvify-software.com as we share useful tech topics every day. 
Related Topics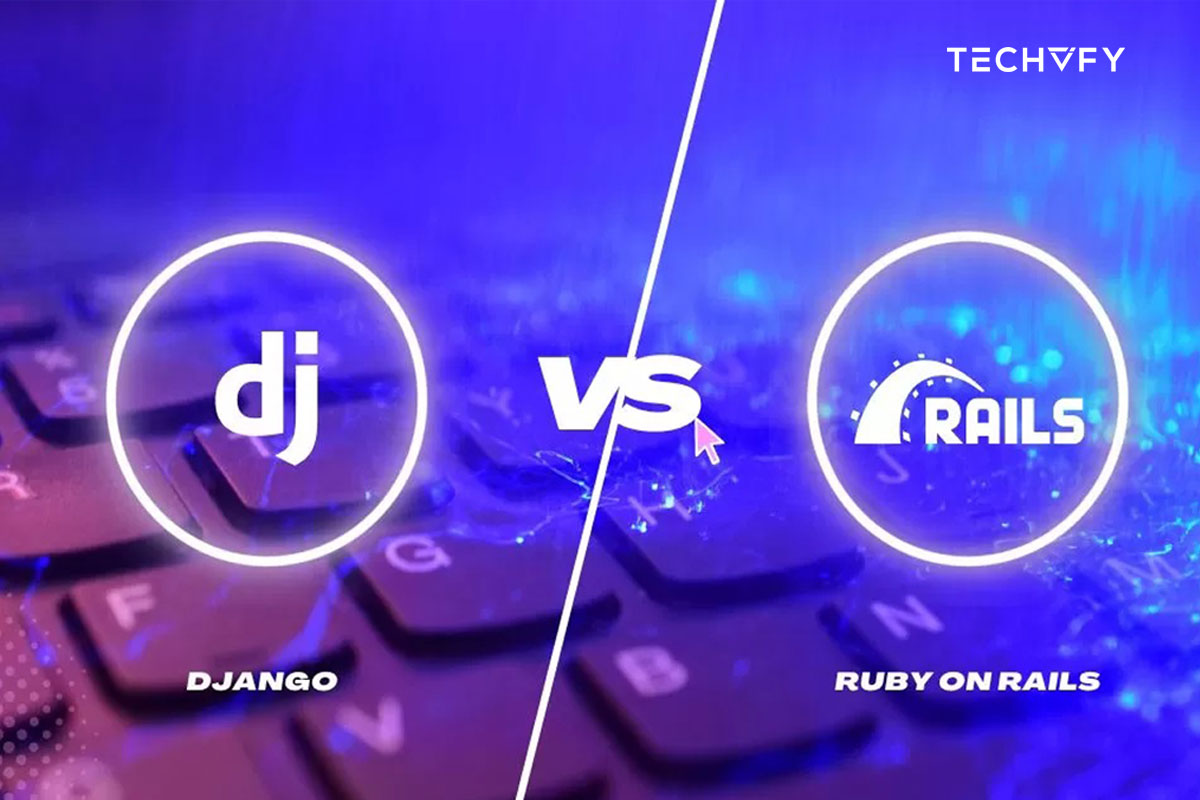 Ruby on Rails vs Django: Which Framework for Your Project?  
In the dynamic world of web development, two frameworks stand out as giants: Ruby on Rails vs Django. Both frameworks are open-source, high-level, and designed to streamline the development of web applications. While they share many similarities, they also possess distinct characteristics that cater to different developer preferences and project requirements. In this article, TECHVIFY will discuss two frameworks to help you understand the basis for making vital choice decisions. I. What are Ruby on Rails vs Django? 1. What is Ruby on Rails? Ruby on Rails (RoR) is a full-stack web application framework in the Ruby programming language. Embracing…
27 November, 2023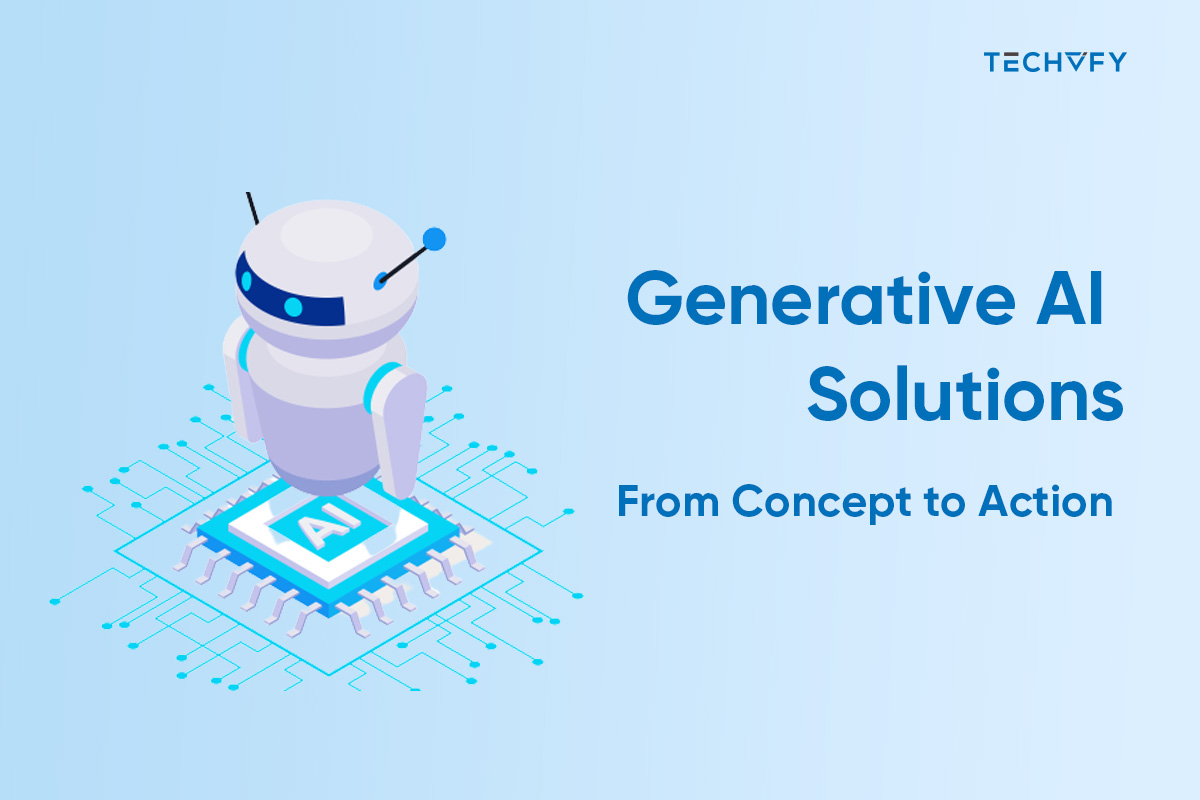 Generative AI Solutions: From Concept to Action
These days, generative AI influences many industries and brings about a fresh wave of innovation and change. It is at the center of the latest developments, from innovations in healthcare to transforming the entertainment sector. This revolutionary technology fosters creativity, efficiency, and customized experiences; it is more than a tool. Researchers, developers, and companies worldwide are utilizing its potential to create unimaginable methods. In this article, TECHVIFY will discuss the significance, advantages, practical uses, and implementation of generative AI solutions.  Importance and relevance of generative AI in various industries   Generative AI stands at the forefront of transformative technologies, impacting industries…
24 November, 2023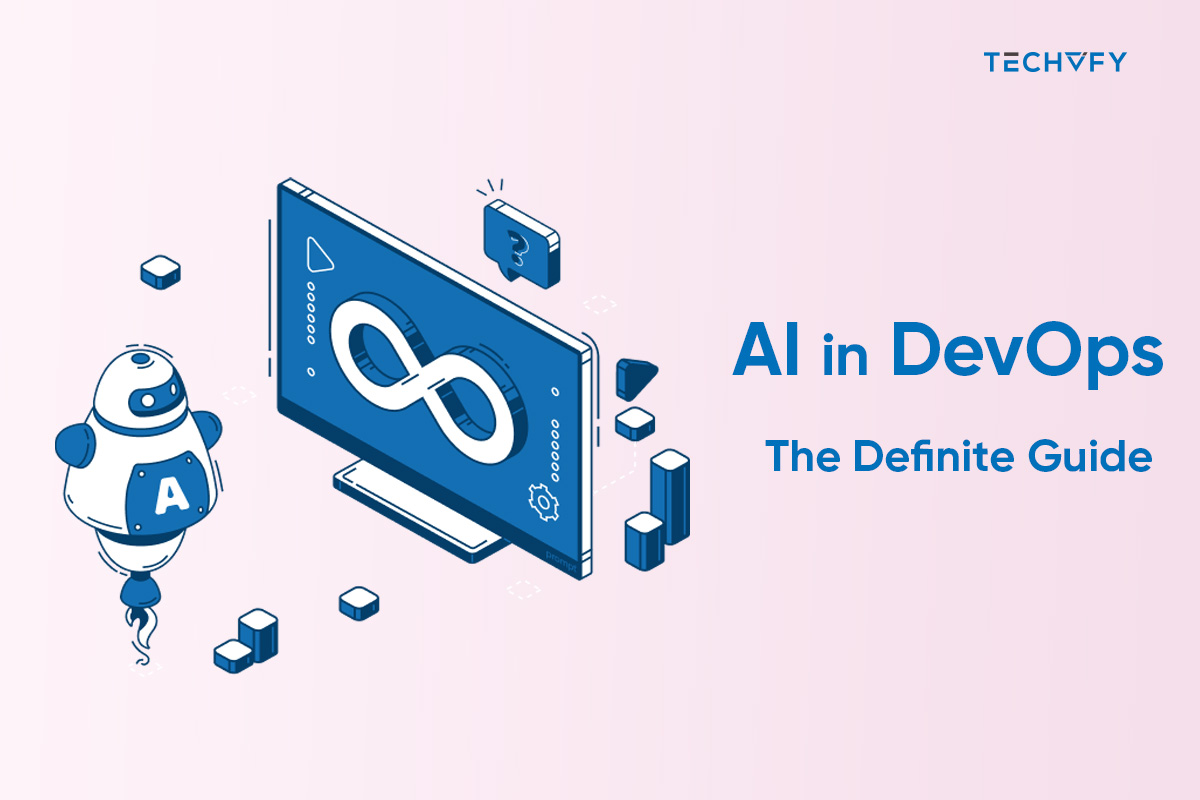 AI in DevOps – The Definite Guide
DevOps merges the realms of software creation and IT operations to deliver software swiftly and reliably. AI, a field within computer science, develops machines capable of tasks resembling human abilities, such as visual recognition and decision-making.   Using AI in DevOps involves utilizing advanced computer technologies to enhance and accelerate software functionality. This integration aids in software testing, preparation, and security.   This article delves into integrating AI into the DevOps transformation journey. We will discuss the various AI technologies employed in DevOps' benefits and examine the challenges of using AI in this field. Additionally, we'll provide a brief overview…
23 November, 2023