Energy software development services
Energy Software Companies
Our company offers cutting-edge energy software services that assist businesses in creating sustainable energy products. We achieve this by helping them discover innovative technology solutions and implementing efficient strategies to transform their operations.
Energy software development What we offer?
Embrace a state-of-the-art energy management software solution that can significantly enhance your business's power system's efficiency, availability, safety, and eco-friendliness.
01
Data science & machine learning
Transform the energy sector with our AI-powered Data Science and Machine Learning services for Energy Software Development. Experience the revolution in grid management, predictive maintenance, demand forecasting, and energy consumption optimization.
02
Cloud & DevOps
Transforms the energy industry by optimizing data management, boosting efficiency, enabling direct trading, integrating renewable energy, and facilitating remote monitoring. Explore our Energy Software Development services for transformative solutions powered by data science and machine learning.
03
Embedded engineering
Energy management solutions play a crucial role in reducing energy usage, streamlining building management systems, and supporting various energy monitoring devices. With our comprehensive range of embedded solutions and extensive engineering knowledge, we meet the ever-changing and demanding needs of industrial energy management technologies.
04
Web & mobile development
Web & mobile apps have a significant impact on the energy industry. They help individuals reduce energy consumption and provide valuable data for tailored services. With AI, blockchain, and IoT integration, these apps revolutionize energy management and usage.
Why TECHVIFY stands out among Energy Software companies?
1. Exclusive Development Solutions
Our expertise lies in assisting energy development companies with digital transformation by incorporating cutting-edge technologies such as Cloud, Blockchain, AI & ML, RPA, and Data Analytics into their operations.
2. Focus on Customer Satisfaction
Our meticulous employee selection process ensures a customer-focused culture, delivering top-notch software and services at competitive prices and bringing exceptional value to our clients.
3. Rigorous Industry Compliance
Embrace innovation in utility software development to enhance compliance and reduce costs for energy companies and utilities. Stay ahead of changing regulations and norms while minimizing expenses associated with industry requirements.
4. Top-notch Security and Auditability
Our company has implemented state-of-the-art web security measures, including encryption for all communication, comprehensive logging of activities, and metrics for usage reporting and performance analysis.
5. Emphasis on Openness and Accountability
We prioritize trust and reliability in our client relationships. Our commitment includes providing transparent pricing throughout the entire development process.
Our process of energy software development
With a focus on efficiency and innovation, our process ensures energy efficient software development that empowers businesses to thrive in a dynamic energy landscape.
01. Planning
Identifying the specific needs and challenges the software aims to address, determining the target audience, and establishing project timelines, budgets, and resources.
02. Analysis
Gathering detailed information about the energy industry, existing systems or processes, and the specific problems to be solved. This includes conducting market research, studying industry regulations and standards, and identifying potential stakeholders and users.
03. Design
Based on the analysis, the design stage focuses on creating a blueprint for the software solution. This includes defining the system architecture, data models, user interface, and functionalities. Designing the software also involves making decisions on technology platforms, frameworks, and databases to be used.
04. Implementation
The software development team starts writing code based on the design specifications. They use programming languages and development tools to build the software components, implement the desired features, and integrate different modules of the system. This stage requires collaboration among developers, database administrators, and other team members.
05. Testing
Once the software is implemented, rigorous testing is performed to identify and fix any bugs, errors, or functional issues. Various testing techniques, such as unit testing, integration testing, and system testing, are employed to ensure that the software performs as expected. Quality assurance and validation processes are carried out to meet industry standards and ensure reliability and security.
06. Deployment
After successful testing, the software is prepared for deployment. This involves packaging the software, creating installation packages, and preparing the necessary documentation for end-users. The deployment process may also involve migrating data from existing systems, configuring servers or cloud infrastructure, and conducting user training.
07. Maintenance
Ongoing maintenance and support are necessary. This includes addressing user feedback, fixing bugs, and releasing updates or patches. Maintenance also involves monitoring the software performance, optimizing its efficiency, and ensuring compatibility with evolving technologies and industry requirements.
Advanced software platforms for your business
| | |
| --- | --- |
| Mobile App | Offer comprehensive solutions encompassing all stages of app development, from initial steps to implementation and ongoing management. Our skilled and dedicated development team utilizes cutting-edge technologies and tools to deliver cost-effective mobile app development services to our valued clients. |
| Web App | At TECHVIFY, we specialize in creating custom web applications that prioritize compatibility, performance, and scalability. Our offshore web development services guarantee a seamless user experience on various browsers and devices. Our goal is to design visually appealing and robust applications that align with your business objectives. With our support, your enterprise can optimize resource utilization while maintaining affordability. |
| AI/ML | TECHVIFY provides end-to-end AI development services, leveraging innovative and customized solutions to automate processes and optimize decision-making for your enterprise. |
| IoT | TECHVIFY is a distinguished worldwide leader in AI and software consulting, recognized for its exceptional expertise in IoT development solutions. With extensive industry experience and a demonstrated history of over 200 successful projects, we have proudly achieved reliable certifications such as ISO 9001:2015. Those validate our unwavering dedication to surpassing client expectations through top-notch quality management practices. |
Technology we use
We possess the knowledge and skills to handle every aspect of your project, including system architecture, front-end, and back-end development, as well as ongoing maintenance. Our team is full of experts in multiple technologies and programming languages, essential to fulfill the specific needs of your project.
Web Development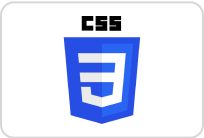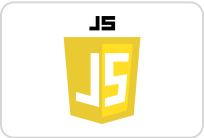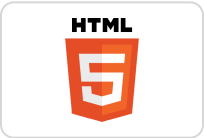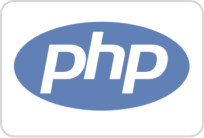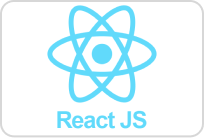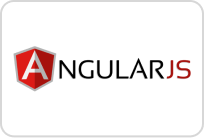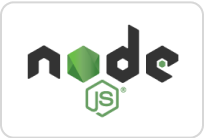 Software Development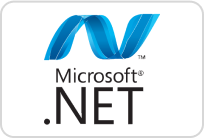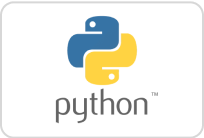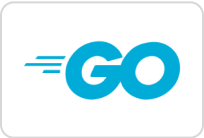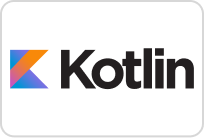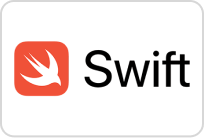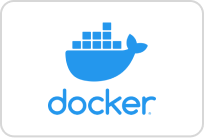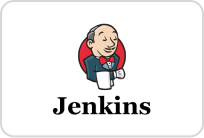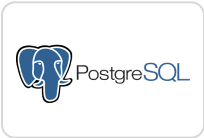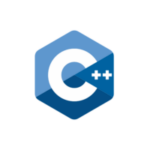 Cloud Services and DevOps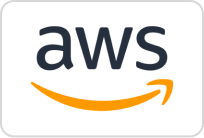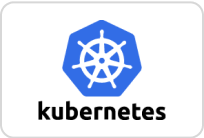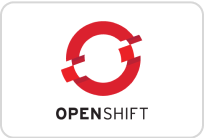 Energy management software industries we provide
We possess deep insights into the distinct requirements and obstacles encountered in the energy and utility sector, as well as the cutting-edge technologies driving contemporary power management solutions for a diverse range of sources, facilities, and enterprises. Here's what we can do for you:
Electric power
Water and heat
Smart grids
Solar and wind energy
Nuclear power plants
Oil and gas
Smart cities
Governments
FAQs
What is energy development?
Energy development involves harnessing and utilizing various energy sources to meet human energy needs. It includes activities like exploration, extraction, production, and distribution of energy resources to generate power or fuel. The goal is to ensure a reliable, affordable, and sustainable energy supply while addressing environmental concerns and promoting technological advancements.
Why do energy companies need advanced software solutions?
Energy companies need advanced software solutions to streamline operations, improve efficiency, and make informed decisions. These solutions optimize resource allocation, automate workflows, enhance safety, ensure compliance, and drive sustainable growth in a competitive industry.