Industries
Retail Software Development Services
Retail Software Development Companies
We revolutionize the retail consumer experience with enterprise omnichannel solutions that are tailored to your specific company requirements. With TECHVIFY's evolving Retail Software Development, you may acquire and keep customers, gain insights into your business, and achieve a high ROI.
What we offer: Retail Software Development Services
These services meet the specific needs of the retail industry and can help businesses increase operations, improve customer experience, and leverage innovative technologies for growth and efficiency.
01
Retail Software Development Services
This involves developing custom software solutions tailored to the needs of retail businesses. It includes point of sale (POS) systems, inventory management software, customer relationship management (CRM) systems, and other retail-specific applications.
02
E-commerce Platform Development
We specialize in establishing strong and scalable e-commerce platforms for online retailers, including features such as product catalogs, shopping carts, payment gateways, order management, and connectivity with third-party systems.
03
Retail Mobile Applications
This service entails the creation of mobile applications for retail establishments. Product browsing, online ordering, personalized suggestions, loyalty programs, and interaction with other retail systems are all possible with these apps.
04
Chatbot Development
A chatbot is a conversational agent that may assist consumers, provide help, and manage regular tasks. Create chatbots for customer support, product recommendations, order monitoring, and other retail-related activities while developing a Retail Chatbot.
05
Retail Cloud Infrastructure
Specialists create and execute cloud infrastructure solutions for retailers. It entails establishing cloud storage, storage, and networking services, as well as assuring the scalability, security, and availability of retail apps and data.
06
IoT for Retail
Development of IoT applications and integration of IoT devices for retail applications, such as smart shelves, beacons, or RFID systems, are required to improve operations, increase customer experience, and enable smart inventory management.
07
Innovative Data Processing with Artificial Intelligence
Using artificial intelligence (AI) technology and data processing, the retail sector may get insightful knowledge and make better decisions. The analysis of retail data can entail the creation of AI algorithms, machine learning models, predictive analytics, or data visualization tools.
08
E-Commerce Blockchain
E-commerce can benefit from the use of blockchain technology in areas including safe transactions, supply chain transparency, and anti-counterfeiting measures. The business creates blockchain-based retail business solutions like decentralized marketplaces, smart contract implementation, and transparent product tracking.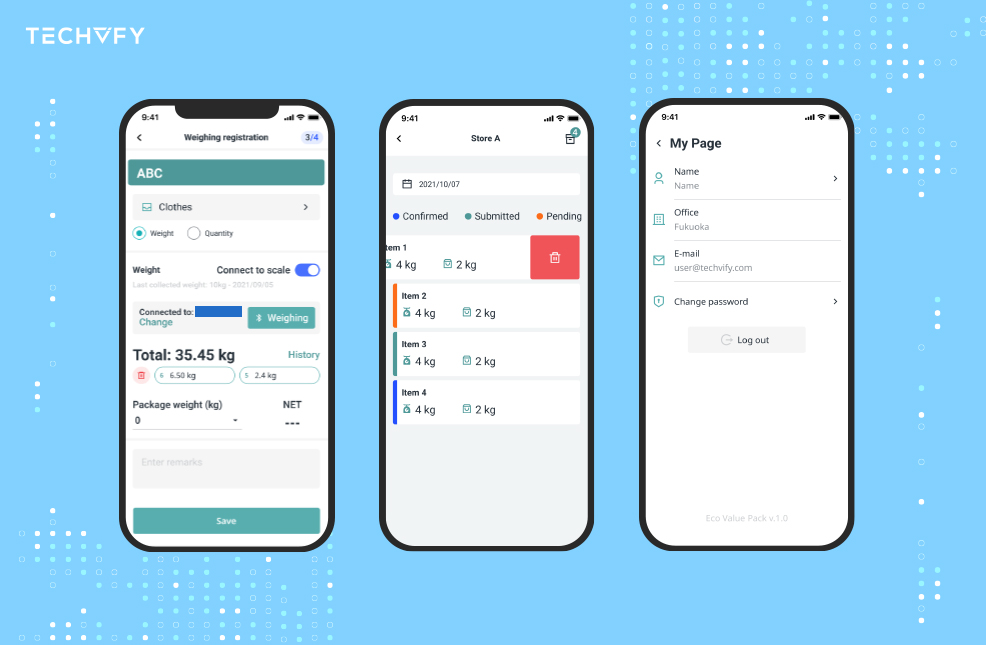 Our Retail Development Tools
By utilizing these retail development tools and technologies, retail software developers can create full retail IT solutions, including platforms, front-end apps, and applications. Mobile apps, robust backends, cloud infrastructure, machine learning, artificial intelligence, and IoT integrations cater for specific needs. Requirements for the retail sector.
| | |
| --- | --- |
| Platforms | Platforms like Laravel, Symfony, Django, and Ruby on Rails can be utilized to create scalable and reliable web applications for the retail industry. The iOS and Android platforms are frequently chosen for retail mobile app development. |
| User Interface | Front-end development tools like React, Angular, and Vue.js can be used to create visually appealing and user-friendly interfaces for retail applications. These frameworks enable the development of responsive and interactive user experiences. |
| Mobile | Mobile Cross-platform retail mobile apps that function flawlessly on iOS and Android smartphones may be made using tools for mobile development like React Native, Flutter, and Xamarin. |
| Backend | For backend development of retail software solutions, Node.js, PHP (Laravel), Ruby (Ruby on Rails), or Python (Django) can be used to process components server side, database management, and business logic of retail applications. |
| Cloud | Cloud platforms like Amazon Web Services (AWS), Microsoft Azure, and Google Cloud Platform provide hosting, scalability, storage, and security services for retail applications. Leverage the cloud infrastructure that ensures the reliability and availability of retail IT solutions. |
| AI and Machine Learning | Personalized suggestions, demand forecasting, fraud detection, and analysis are just a few of the features that can be enabled by integrating AI and machine learning technology into retail software solutions. It is usual practice for retail applications to construct AI and ML algorithms using tools like TensorFlow, PyTorch, and scikit-learning. |
| IoT  | IoT plays an important role in retail software development, enabling the implementation of smart retail systems. With platforms like AWS IoT, Google Cloud IoT, or Microsoft Azure IoT, along with protocols like MQTT and CoAP, IoT devices can be integrated into retail applications for inventory tracking, throughput, and shelves. Demonstrate or analyze customer behavior. |
Retail Industry Trends
Retail software development and IT solutions are critical in meeting the retail industry's changing needs. These technologies assist retailers in streamlining processes, improving consumer experiences, and accelerating corporate growth. The following are important developments in IT and retail software.
To increase consumer pleasure, retailers are developing immersive and interesting in-store experiences.
Social networking platforms are being used by retailers to facilitate direct purchasing interactions.
Sustainability and Conscious Consumerism
Brands that are socially and ecologically conscious are becoming more popular with consumers.
Direct-to-Consumer (D2C) Brands
Instead of using conventional retail channels, brands are now selling directly to customers.
With the help of voice-activated devices, consumers can make purchases and get tailored recommendations.
Retailers use data analytics and artificial intelligence to provide specialized product recommendations and individualized marketing.
Same-Day Delivery and Fulfillment
By spending money on expedited shipping alternatives and adaptable fulfillment strategies.
Augmented Reality (AR) and Virtual Reality (VR)
VR and AR technologies are improving online shopping and product visualization.
Contactless and Cashless Payments
For convenience and safety, more people are using digital payment solutions.
Service-based Subscriptions
Subscriptions are being offered by retailers for selected product bundles and unique experiences.
Benefits of Retail Solutions Development
Businesses in the retail sector can gain greatly from the development of retail solutions. Improvements in operational effectiveness.
Improved customer experience.
Improved inventory management.
Data-driven insights.
Omnichannel integration.
Targeted marketing and Customer engagement.
Improved customer service.
Competitive advantage, scalability, and flexibility.
Why choose TECHVIFE for Retail Software Development Services?
Contact Us Today
We adapt to your needs in terms of communication style and technological choices, rather than forcing your operations to change.
Currently the language difference can be an obstacle, but for TECHVIFY engineers, this is completely normal because our team is very well trained and the ability to communicate in English is completely fluent. Trust with many years of experience working with partners from many continents.
Your project will be developed and released more quickly. Our specialty is custom software development for retailers.
You will receive advice on picking the correct tech stack, integrations, enticing customers, and potential new alliances, to name a few things.
Throughout the development phase, you will receive regular updates and view samples of your product as it nears completion. Each dollar spent will be tracked.
You'll get exactly what you asked for, and in a timely manner, because we hire top personnel and can demonstrate it.
Case study: Our Project for the Retail Industry
Customers are pleased with the final mobile application and its essential features developed in collaboration with TECHVIFY. In general, we have a lot of experience in this field and have proven successful in the case studies below. The product was completed on time and performed well.
Case study: Development of the Mobile App for the second-hand provider
FAQs
What are Retail Software Solutions?
A retail management software solution is one that enables retailers to enhance sales, increase revenue, and improve merchandise management. Solutions can range from barcode scanners for store staff to a mobile app that allows customers to shop online.
How is Software Used in Retail?
Software is essential to the retail sector because it helps firms develop while streamlining operations and improving consumer experiences. Retailers use software for point of sale (POS) systems, inventory management, e-commerce platforms, CRM, analytics and business intelligence, customer loyalty programs, supply chain management, customer service and support, business operations and reporting, and data security and compliance. Retailers may streamline procedures, tailor customer experiences, make data-driven decisions, and assure effective operations in the ever-changing retail environment by utilizing digital solutions.