Industries
Food and Beverage Software Development
Food and Beverage Software Systems
TECHVIFY develops food and beverage softwaresystems fast and precisely for you by utilizing the most cutting-edge technologies that optimize business operations, enhance customer pleasure, and increase productivity and profitability.
Our Food and Beverage Software Development Services & Solutions
TECHVIY's services are the best software for the food and beverage industry, improve customer satisfaction, and achieve better overall outcomes.
01
POS System
Facilitate effective order processing, inventory management, and sales for bars, cafes, restaurants, and other food businesses, which is completely customized to help food operators handle daily tasks, like tracking orders quickly, database management, order management,...
02
Real-time Inventory Tracking
The software gives you real-time access to your inventory, enabling you to track stock levels precisely. Clients can keep track of how many ingredients, raw materials, and completed goods are on their list. Thanks to this real-time tracking, they can make well-informed judgments about purchasing, scheduling production, and selling.
03
Menu Management
We provide multi-function such as digital menu management and updating for simple modification, accurate information display and effective interaction with consumers to help businesses save more time in each method
04
Online Ordering and Delivery
Create solutions for managing delivery logistics, taking online orders, and offering efficient service.
05
Table Reservation and Guest Management
Our professionals supply resources to manage preferences, increase seating capacity, and enhance visitor experiences with the aim of maximizing care for the client.
06
Reporting and Analytics
Our analytics and reporting solutions provide detailed insights into critical performance metrics, customer behavior, and sales patterns, allowing you to make smarter decisions and manage your operations.
Why choose TECHVIFY as a Food and Beverage Software Development company?
By selecting TECHVIY, you may benefit from their industry knowledge, comprehensive solutions, user-friendly interfaces, dependable support, and awareness of market trends.
Specializing in food and beverage software development, we understand the unique challenges and requirements of the sector.
All of your software demands are addressed by us because professionals provide a wide range of services, including POS systems, inventory control, online ordering, and more.
Customization and Scalability
Solutions are customizable to fit specific business requirements and can scale as needs evolve.
Their software seamlessly integrates with existing systems, minimizing disruptions during implementation.
Our experts prioritize intuitive interfaces, making it easy for employees to adapt and improve operational efficiency.
They deliver reliable solutions and provide ongoing technical support for smooth operations.
Keeping up with trends and advancements, we offer innovative solutions to keep businesses competitive.
Features of Our Food and Beverage Software
Businesses seeking to quicken their R&D procedures while proving compliance will find Food and Beverage Software that TECHVIFY develops to be a game-changer. These are some tools why using TECHVIFY's software will help your R&D projects:
01
Recipe Management
The software provides a centralized platform to create, store, and manage recipes for new products. They allow businesses to define ingredient quantities, preparation methods, and nutritional information, ensuring consistency and accuracy throughout development.
02
Formulation Tools
This enables rapid prototyping and iterative testing, allowing for efficient refinement of product formulations.
03
Cost Analysis
It allows businesses to evaluate the financial implications of new product development. It helps calculate ingredient costs, labor expenses, packaging expenses, and other relevant factors, enabling enterprises to make informed decisions and optimize profitability.
04
Version Control
Our company helps businesses manage multiple iterations of product recipes and formulations, which allows for easy tracking of changes, comparisons between versions, and the possibility to revert to previous versions if necessary
05
Collaboration and Workflow Management
Smooth communication and effective workflow management are essential for collaborative R&D projects. Through real-time task assignment, information exchange, and progress tracking, our platform enables teams to work together more efficiently. Bottlenecks are removed, overall productivity increases, and cross-functional cooperation is made more accessible.
06
Regulatory Compliance
Track and manage ingredient information, allergen declarations, nutritional data, and other regulatory requirements, ensuring that new products meet the necessary standards.
07
Document Management
This includes specifications, product briefs, test results, certifications, and other relevant files. Easy access to these documents streamlines communication and facilitates compliance with internal and external stakeholders.
08
Project Tracking and Reporting
Our teams offer project tracking and reporting capabilities, allowing businesses to monitor the progress of new product development initiatives. It provides insights into key milestones, timelines, resource allocation, and other performance metrics, enabling effective project management and informed decision-making.
09
Integration with Supply Chain
The software integrates with supply chain management systems, facilitating seamless coordination between new product development and procuring ingredients, packaging materials, and other resources. This integration enhances efficiency and minimizes potential bottlenecks in the production process.
Technology we work
Whether you want to combine forces to build your F&B software or are looking to have an external provider create it from end-to-end, we have the knowledge and skills to make it happen.
Mobile App Development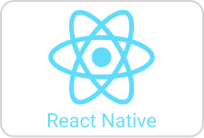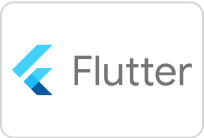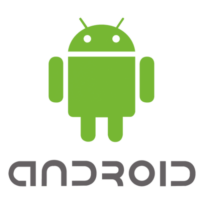 Front-end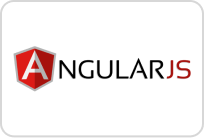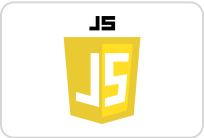 Back-end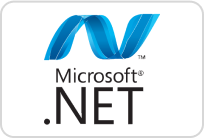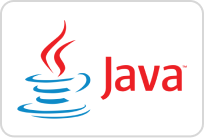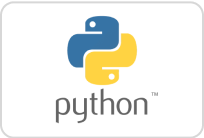 Database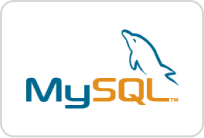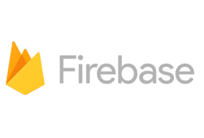 CMC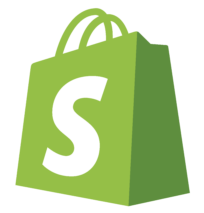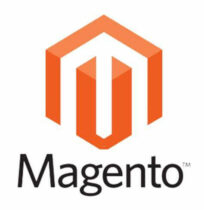 FAQs
What is food and beverage software?
The software mainly created for companies in the food and beverage industry is called "food and beverage software." This kind of software offers a variety of functionalities and features designed to address requirements and difficulties experienced by businesses in this industry. Recipe management, inventory control, production planning, quality assurance, compliance management, sales, and distribution are just a few of the industry's facets covered by food and beverage software.
Software for the food and beverage field is primarily used to increase operational effectiveness, streamline operations, and boost overall productivity in product creation, production, supply chain management, and sales. Businesses may automate manual activities, streamline workflows, lower errors, and improve operational control by employing food and beverage software.
What software is used in food service?
Several software solutions are frequently used in the food service sector to streamline processes, increase efficiency, and enhance overall business performance. Here are some essential computer programs used in the food service industry: Point of Sale (POS) Systems , Reservation and table management software, Menu Engineering and Costing Software, Reporting and Analytics Software