Supercharge your business growth with TECHVIFY's managed IT services, which cover the entire IT duties and guarantee the security of your valuable data. As a trusted Managed Service Provider (MSP), we help reduce capital expenditures while providing expert care for all IT applications.
Benefits of Managed IT Services
Managed IT Services offer a proactive approach to managing a company's technology infrastructure. Here are some of the benefits:
01
Expertise and Experience
Gain access to experts with deep knowledge and experience handling various IT needs. Ensure the business operates at its best and stays ahead of the competition.
02
Increased Efficiency
Automate and streamline data management IT operations, making them more efficient and reliable. Boost your infrastructure productivity, and you can focus on the business's core competencies.
03
Improved Security
Provide sophisticated security services to protect your company's data and IT systems from cyber-attacks. Our ultimate services cover preemptive surveillance and rapid incident resolution to mitigate the likelihood of data breaches.
04
Scalability
We offer passionate technical support to deliver reliable and efficient technology solutions, enabling your business to grow without IT limitations and handle increased demands.
05
Cost Savings
Efficient IT solutions and support minimize downtime and improve productivity. Eliminate the need for expensive in-house IT staff and equipment maintenance costs.
06
24/7 Monitoring and Support
Have peace of mind knowing that your systems are constantly being monitored for potential issues. Our professionals use advanced tools and technologies to ensure the smooth operation of your systems.
Our Industry Expertise
We have experience in developing software products for startups, small and medium-sized businesses, and enterprise-level organizations in various industries:
Healthcare
Provide reliable and secure technology infrastructure as a service (IaaS), manage electronic health records (EHRs), ensure HIPAA compliance, and facilitate telemedicine services.
Finance & Banking
Help institutions to manage and secure sensitive financial data, facilitate online transactions, and ensure regulatory compliance. Support the implementation of new technologies, such as mobile banking and digital payments.
Retail & E-Commerce
Support the development and maintenance of e-commerce platforms, manage supply chain and inventory systems, provide valuable data analysis.
Manufacturing
Increase efficiency, reduce downtime, and improve overall product quality by leveraging cutting-edge technologies such as the Internet of Things (IoT) and predictive analytics.
Transport & Logistics
Monitor vehicle performance, and improve driver safety by deploying telematics systems and other IoT-enabled devices. Assist in managing regulatory compliance, including compliance with environmental regulations and safety regulations.
Enterprises
Manage cybersecurity risks and ensure compliance with industry regulations such as HIPAA, PCI-DSS, and GDPR. Adopt cloud-based technologies, implement enterprise resource planning (ERP) systems, and provide the development of custom software applications.
Get in touch
Our Technology Capabilities
Leveraging the power of Cloud, IoT, AI, Software & engineering, etc., to build up customized solutions helping the partners & customers grow their businesses with digital-oriented strategies.
CI/CD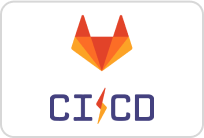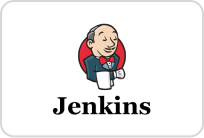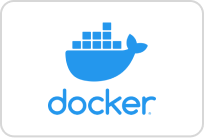 Cloud Platforms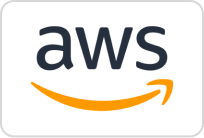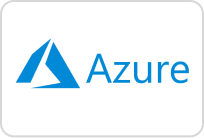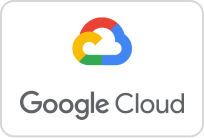 Our Managed Services Offering
Take advantage of software as a service (SaaS) and infrastructure as a service (IaaS) in several service models to support businesses by streamlining processes, and improving efficiency.
Contact Us Today
We deliver continuous monitoring, patching, upgrading, securing and scaling of IT applications to ensure high availability, performance and compliance.
Leverage the best industry practices to drive high performance, availability, and security of your cloud computing and apps while helping avoid costly payments.
Our on-premises managed services provide outsourced IT management within your own facilities. We maintain your on-site infrastructure so you retain control while gaining flexibility and scalability.
Focus on the security of your IT systems and data. Protect the IT infrastructure by taking advantage of firewalls, intrusion detection systems, and security information and event management (SIEM) tools.
Why Choose TECHVIFY as a Trusted Managed Service Provider?
TECHVIFY takes pride in offering the best managed IT management services in the market. With years of experience, we have the expertise to provide end-to-end solutions for all technology needs. Our approach is centered around ensuring data security and cost optimization, giving the assurance that your IT infrastructure is in good hands.
Transparency and accountability are at the core of our values, which is why we provide service-level agreements(SLA) to clients. This agreement specifies the scope of services, agreed-upon service standards, and response times, demonstrating our commitment to meeting requirements and delivering top-quality IT solutions.
Our top-notch services are backed by impressive credentials, including:
500+ IT experts with certifications: AWS Certified Solutions Architect, Azure Solutions Architect Experts, and Google Cloud Professional Cloud Architect.
PMP certification to prove high-quality management skills.
Successfully completed 200+ IT management projects for various small and medium-sized businesses worldwide.
Our Pricing Models
We offer flexible pricing models for our managed IT services to meet the unique needs of your business.
Fixed Price
Ideal for companies with a well-defined work scope and a predictable budget. This model involves a pre-agreed, fixed price for a set of services, and you will pay the agreed-upon amount regardless of the actual time spent on the project.
Time & Material
Suitable for projects with variable or undefined scopes of work, such as software development or infrastructure implementation. You pay only for the actual hours worked, providing flexibility in adjusting project requirements and transparency in tracking progress and cost.
Contact Us
FAQs
What is meant by managed IT services?
Managed IT services refer to outsourcing IT support and management to a third-party provider. This provider takes responsibility for maintaining and operating an enterprise's IT infrastructure, offering services such as network monitoring, security, data backup and recovery, cloud services, and technical support.
What is an example of managed IT services?
Examples of these services vary depending on the company's needs. Some of them include from general or specialized tasks such as equipment monitoring and maintenance, IT system management, and remote monitoring and management of servers.
How does managed IT services work?
A managed services provider (MSP) specializing in information technologies and regulatory compliance for specific industries will assist you with cloud migration and equipment updates. They can work remotely or on-site and partner with businesses to improve productivity and efficiency while decreasing overhead costs.
How managed IT services can help a business?
By leveraging managed IT services, businesses can unlock numerous benefits:
Access specialized technical support and expertise, including cutting-edge cybersecurity and cloud computing solutions.
Supplement internal IT departments, providing dedicated technical support to staff, streamlining processes, and boosting productivity.
Reduce the cost of in-house staff and equipment, which means businesses can optimize their IT spending and allocate resources strategically, leading to better outcomes and higher profits.