Our Services
Mobile App Development Services
Professional App Development Company
TECHVIFY Software delivers professional and tailor-made mobile app development services. Our offshore app development teams design and build on-demand mobile applications that run on all mobile platforms and devices. We work well with state-owned and global clients from Japan, Singapore, Hong Kong, Korea, Australia, the US, the UK, etc.
Leading Mobile App Development Company In Vietnam
As the top of mobile app development company in Vietnam, TECHVIFY delivers end-to-end solutions from particular development steps to implemented and management phases. Applying the latest technologies and tools, Our dedicated and highly experienced development team deliver affordable mobile app development services to clients:
01
Mobile App Consulting
TECHVIFY offers consultation solutions on mobile projects across multiple platforms. Our clients frequently ask us to plan activities, create demo apps, and device compatibility, enhance the features of their existing applications, and optimize costs.
02
Custom App Development Services
With five years of experience in mobile applications development, we build and deploy high-performing, stable, and scalable solutions to help clients reach their users on multiple devices and platforms.
03
QA and Testing Services
End-to-end testing service at TECHVIFY includes functional, accessibility, performance, and security testing. Our in-depth testers find and fix all bugs, gaps, and other issues to ensure the stability and smoothness of your software project.
04
Maintenance and support
We are well-known for providing excellent support and maintenance packages during and after the product's release. We handle improvements and updates, as well as the addition of new features for the apps.
Building Mobile Apps for All Platforms & Devices
With over five years in the software development market, we are proud to supply top-edge mobile apps solutions on multiple devices and platforms that target a wide range of audiences.
Our Technology Expertise
Use our extensive knowledge of working with core technologies to increase your user experience with feature-rich Android and iOS apps, smart TVs, smartwatches, IoT solutions, and more.
Why Outsource Mobile App Development To TECHVIFY
TECHVIFY is the leading mobile app development company in Vietnam.
Our talented software engineers can deliver web and mobile apps for multiple platforms and operating systems.
We have experience delivering app development services to meet your business needs. Our clients trust and choose us for many reasons: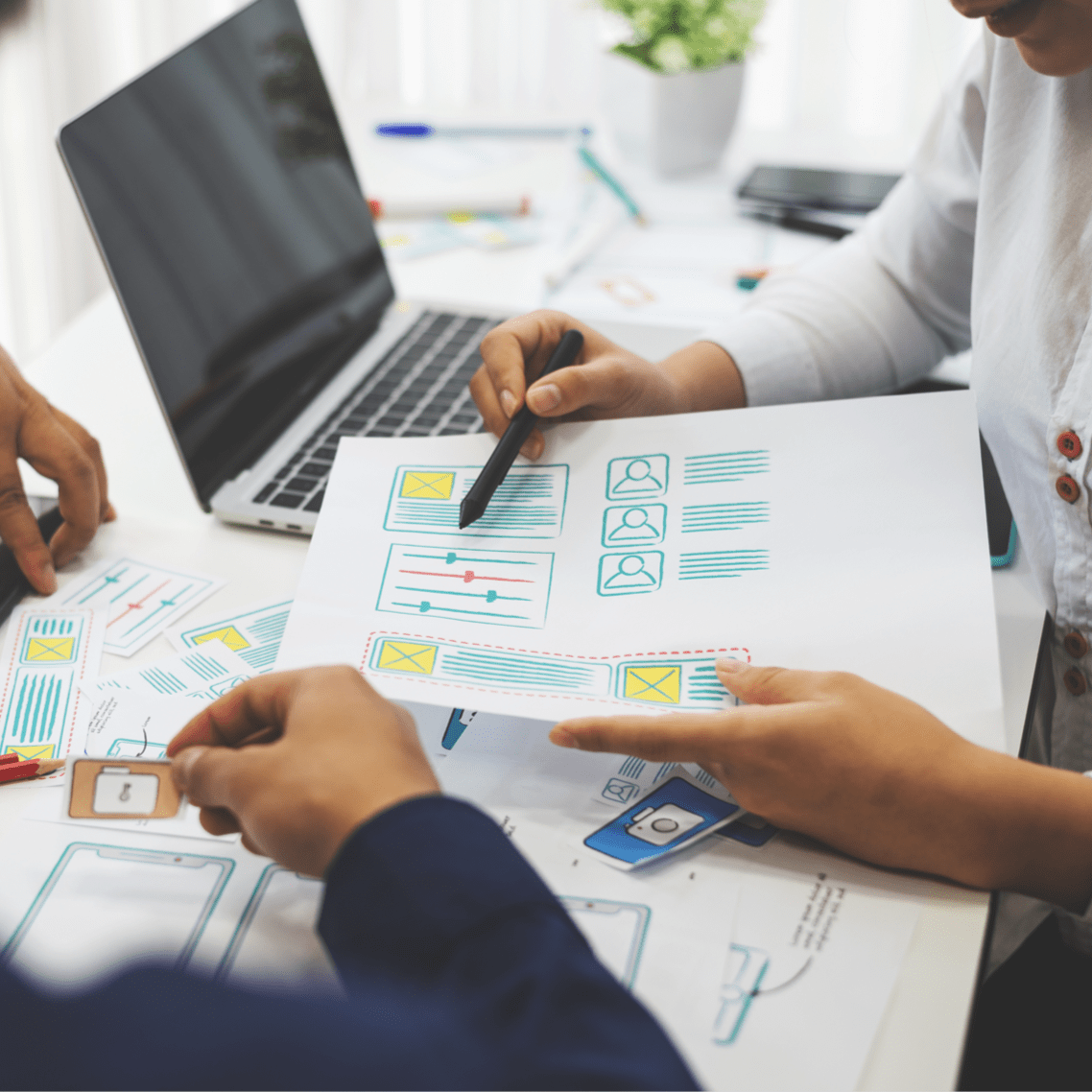 Your Trusted IT Partner - We stay for the outstanding!
Over 200 software engineers and other senior personnel work for us, including UX/UI experts & designers, business analysts, and more.
Two delivery centers in Hanoi and Da Nang, with a branch in Fukuoka, Japan.
Give the most cost-effective software development solution based on your requirements and budget.
Applying Agile methodology in mobile and web applications.
Strict quality assurance checks.
We provide support on both Google Play and App Store.
Ensure transparency by making all steps of our process visible to clients at any time.
98% satisfaction rate from global clients.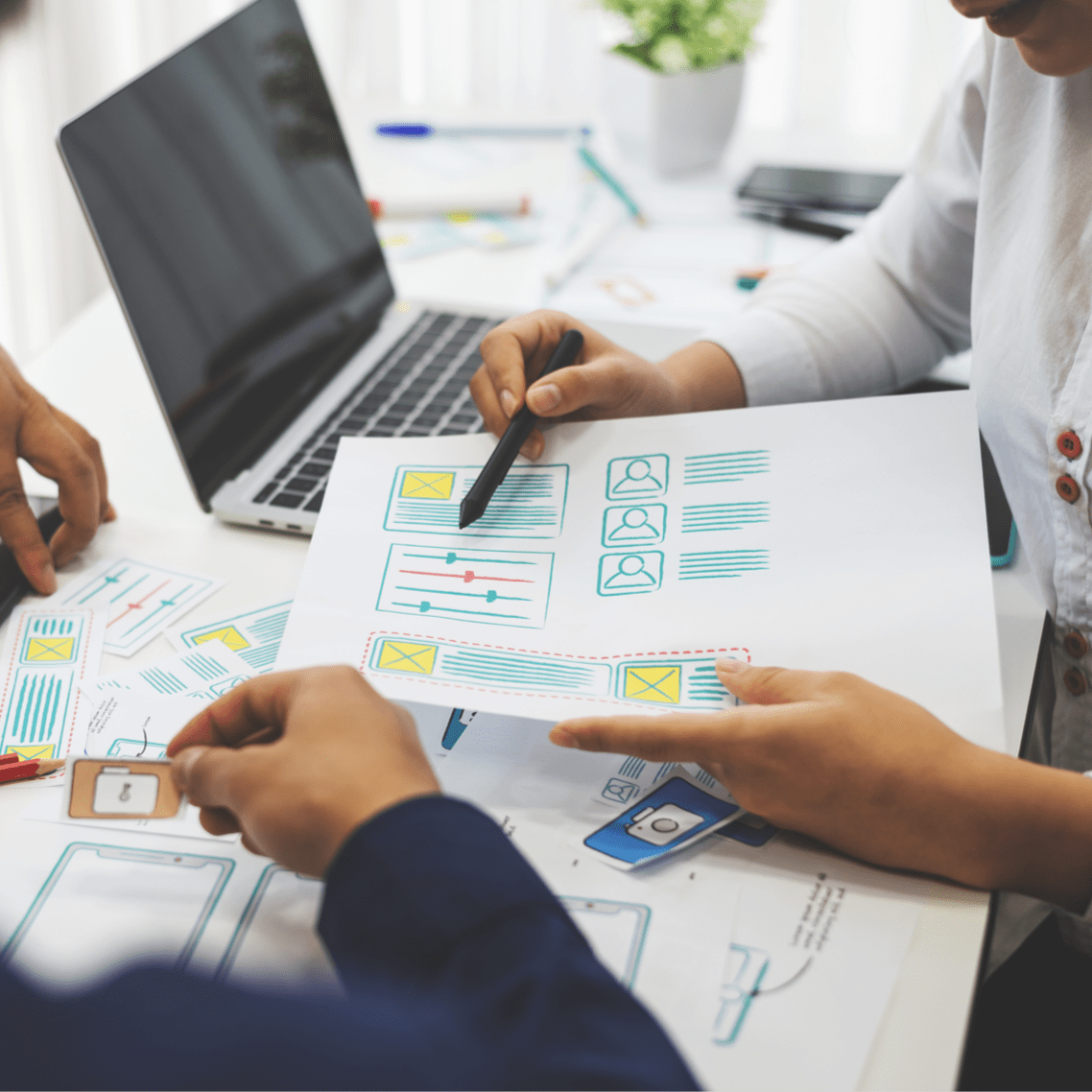 Our Mobile App Development Process Flow
Our mobile application development lifecycle is designed to meet your business's and your budget's needs. We build an end-to-end process flow that includes a well-defined product development strategy based on project objectives & business requirements and considers involved elements like the project's architecture, duration, and cost.
Take requests from clients
Make the project's plan
UI/UX Design
Development phase
QA and testing
Deployment
Maintain & Support
Advanced Development Solutions That We Cover
Besides, we also provide many other advanced mobile development services. We have the best technologies and solutions for you, no matter what your kind of project is.
Artificial intelligence (AI) Apps
Internet of Things (IoT) Apps
Wearables Apps
Smart TV Apps
Enterprise Apps
Blockchain Apps
Mobile App Solutions for Industries
We develop apps on mobile platforms and top-notch digital solutions for a vast array of industries.
Here are the top fields that we serve:
01
Fintech
We use scalable financial technology that meets modern clients' needs in speed and security. Our innovative mobile apps are designed and developed to help users have pleasant digital banking and investing experiences without any annoyances.
02
Education
Through the educational apps on mobile, learners can easily use intelligent devices for live classes, online examinations, e-libraries, and so on.
03
e-Commerce
High-quality mobile software solutions developed by TECHVIFY's team assist in providing buyers with a highly personalized shopping experience. We also provide your business with the convenience of managing inventory, response, and sales analytics.
04
Insurance
Our mobile app development services can increase profitability while maintaining the security of your enterprises.
05
Travel
Use practical mobile software solutions to bring your customers an excellent experience on every trip. Our apps allow users to book online tickets, convert currency, find tour guides and do everything else.
06
Healthcare
Clients trust us by the endeavor and responsibility we devote to our work with an optimal and clear development process.
Contact Us
Let's Talk About Your Projects.
Passion for technology and digital innovation is the spark that fires up our creativity.
If one outstanding factor differentiates us from the other best professionals, it is our endeavor and responsibility that we contribute to every step of the project. We are pleased to assist your business from scratch to the end-to-end product. Please do not hesitate to tell us your ideas.
Have an idea in your mind?
Mobile App Development Services - FAQs
What is mobile app development?
Mobile app development is you create an application (software on mobile devices) you can see popular applications such as social networking, messaging, photography, banking, and games...
What is custom mobile application development?
custom mobile app development services help you develop a mobile application according to your own needs. You can ask the service provider to design and build that application according to your requirements.
Do you limit the minimum size of a team for hire?
No. TECHVIFY does not restrict the number of developers clients must choose for their projects. It is all up to you. Our team is right here to assist your business and is ready to work as an expanded part of your team. In case you are unsure of what you require, feel free to send an email via
[email protected]
or make a call at (+84) 2477762666.
When do you complete building my mobile app after taking off the project?
Mobile app development takes around 2-3 months for small projects and ten months or over a year for more complex solutions with multiple phases.
But don't worry! TECHVIFY will estimate the workload to tell you the necessary duration for developing and launching. Our team uses the appropriate approach method, prioritizing the key features and concentrating on the most important ones to reduce time-to-market.
Can I manage the team on my own?
Businesses and service providers are increasingly embracing mobile solutions. Communicating with the target clients has never been easier with mobile apps. Take a look below to know some main reasons why building an app on the mobile platform is necessary for enterprises:
Easily business analytics
Better customer engagement
Get more sales
Reduce marketing cost
Build strong customer loyalty
Which platform should we aim for: iOS, Android, or both?
According to Statista, 70% of mobile users use Android, and 28% use iOS. If your mobile app is aimed at global customers, then you should develop on both these platforms.
What are the best frameworks for mobile app development?
The most popular mobile app development frameworks (both Android and iOS):
React Native.
Flutter.
Xamarin.
Swiftic.
Ionic.
Cordova.
Can your developers speak English well?
Yes. We have over 200 software developers with years of experience working on overseas projects for clients worldwide. That is why English has never been a barrier to us when partnering up with international customers. In fact, many software engineers at TECHVIFY are fluent in both English and Japanese.