Custom Software Development Service
Reliable Custom Software Development Company
Software On-Demand. Leverage your profit with our custom-built, high-impact, secure, scalable, and meaningful Software Development. We develop robust, highly usable mobile apps, web apps, and systems that solve business problems in broad verticals and business domains.
Perks of Partnering With TECHVIFY for Your Custom Software
Full-Cycle Software Development Company That Spur Your Business To New Heights.
01
Thorough Ownership
Customers will own a complete software version and do not pay subscription or royalty fees. Would you like to add another feature or more users? Don't worry. You take complete control over your software.
02
Complete Flexibility
With our custom-build solution, you can perform whatever and whenever you want with your product. That means your software can grow and stay consistent with your business, not the other way around.
03
Technology Independent
We believe there is no one-size-fits-all in our website development process. In other words, we don't implement or promote specific technologies, so we're 100% focused on our customers. We adapt the most appropriate stack for your unique business requirements and goals.
Our Services
What We Deliver
Web App Development

---
We leverage Digital innovation to create your web-based application, which is well-prepared, highly scalable, and secure. Would you like to be assisted by a Young and Skillful team driven by a passion for Digital?
Web App Development
Mobile App Development

---
We walk extra miles to develop robust, highly usable mobile apps that solve business problems, attract users, and reinforce your brand. We build native, hybrid, and cross-platform apps that run on all major operating.
Mobile App Development
Tech Stack We Excel
| | | | | | | | |
| --- | --- | --- | --- | --- | --- | --- | --- |
| Mobile App Development | Java | IOS | React Native | Ionic | Xamarin | | |
| Web Development | Angular | Node.js | Laravel | PHP | Python | HTML | CSS |
| Database | MySQL | MogoDB | SQLite | Microsoft DB | Orcale DB | | |
| DevOps | MySQL | MogoDB | SQLite | Microsoft DB | Orcale DB | | |
| Cloud Tech Stack | MySQL | MogoDB | SQLite | Microsoft DB | Orcale DB | | |
How We Works
Discovery Phases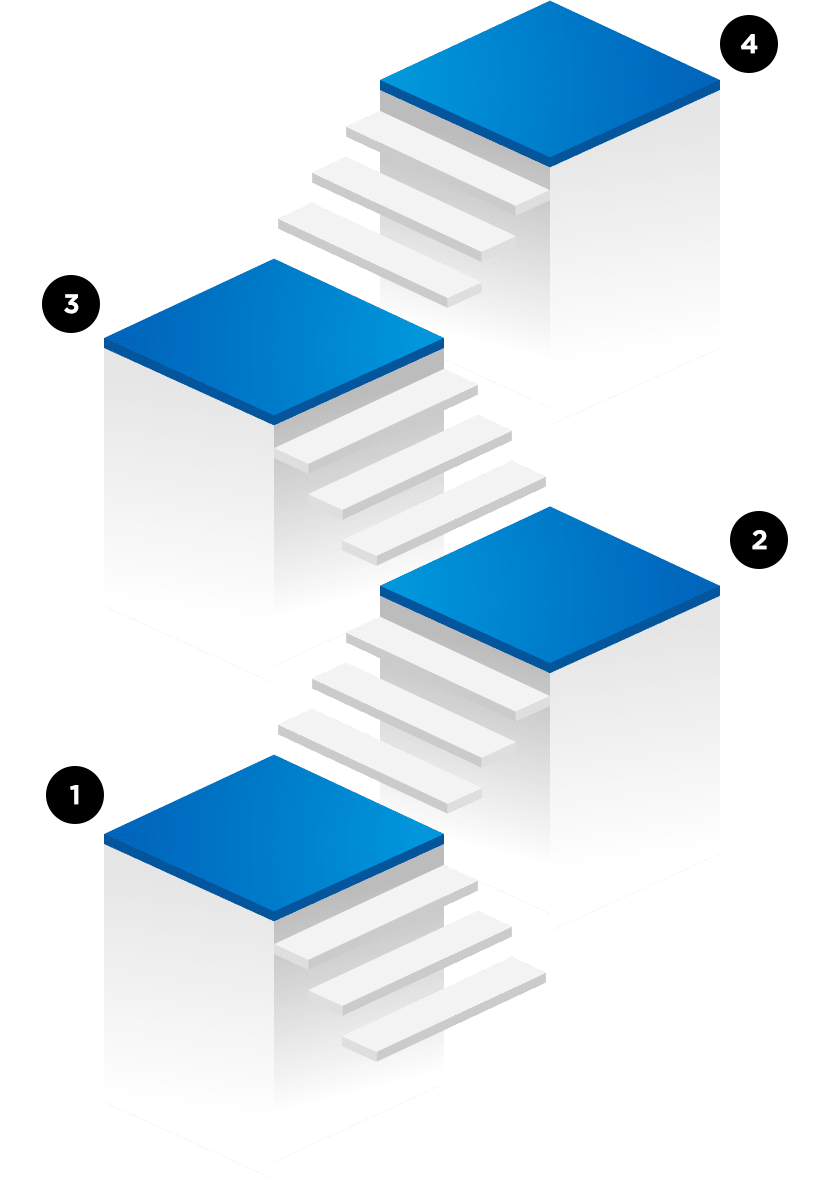 01
Scrum
We prepare a strategy utilizing Agile Scrum methodology after catering to the requirements to take advantage of its iterative approach.
02
Build & Delivery
We build and deploy the development by continuous deployment and testing; we frequently involve customers in each milestone by sending demos and reports.
What We Offer
Passion for technology and digital innovation is the spark that fires up our creativity.
If one outstanding factor differentiates us from the other best professionals, it is our endeavor and responsibility that we contribute to every step of the project. We are pleased to assist your business from scratch to the end-to-end product. Please do not hesitate to tell us your ideas.
Have an idea in your mind?