Our Services
Web Application Development Services
Offshore Web App Development
Our secure, high-performance, and user-friendly web application development services serve businesses worldwide. We use the power of modern web app frameworks to create high-quality, scalable progressive digital solutions for websites, enterprise systems, and web portals.
Our Clients










We Are Offhsore Web App Development Experts
TECHVIFY delivers custom web app development with high compatibility, performance, and scalability levels. Our offshore web development services ensure a consistent user experience across browsers and devices. We create beautiful and powerful apps aligned with your business objectives and support your enterprise to maximize resource utilization while remaining affordable.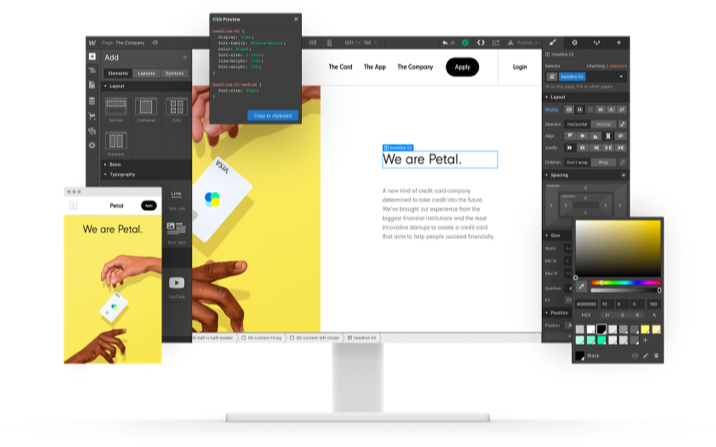 1

Leading web development vendor in Vietnam with 5 years of experience in the market

2

Building expertise in service-oriented architectures

3

500+ in-depth developers, numerous UX and UI designers, skilled QA, testers, and more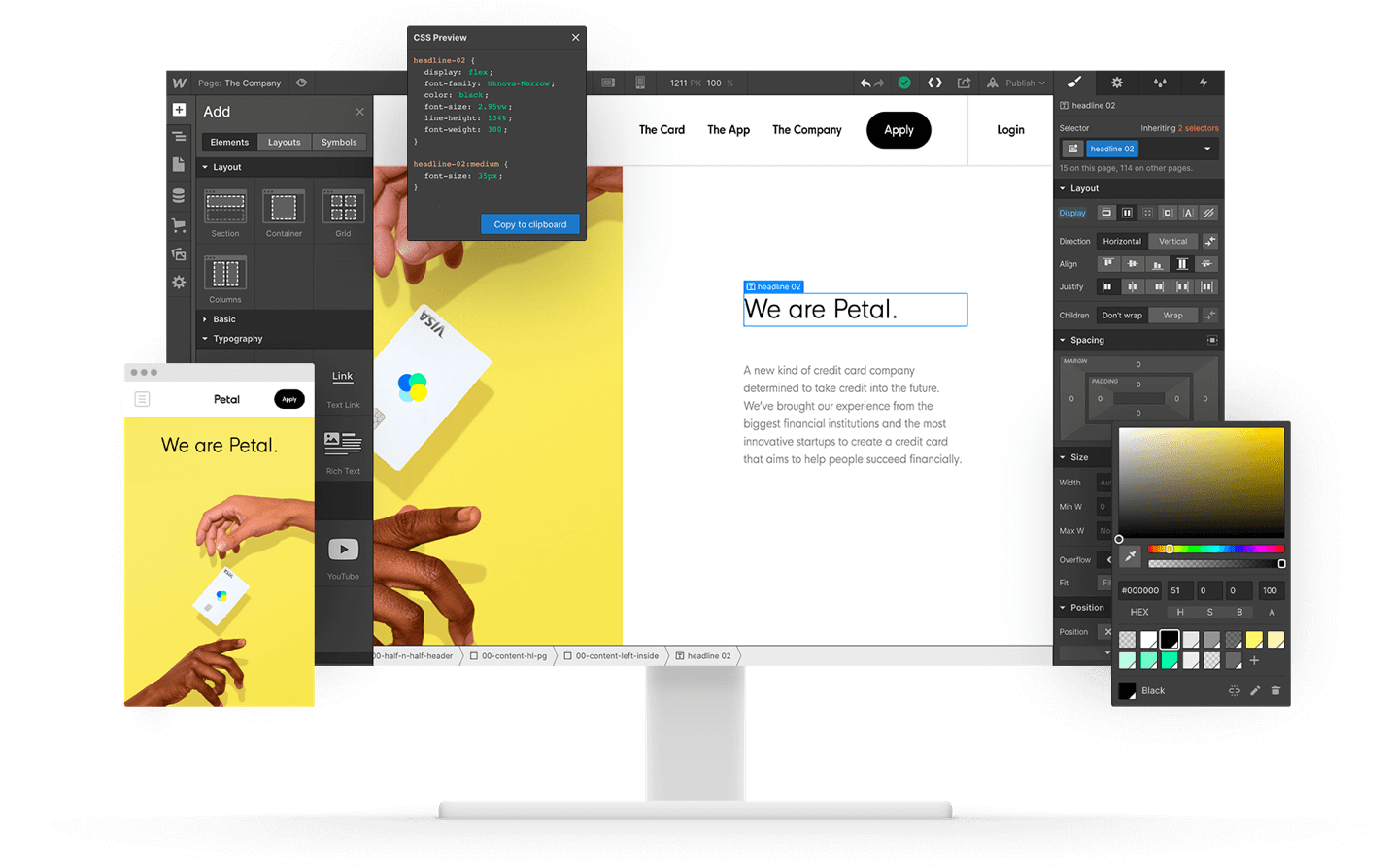 4

Start project in only 1 week

5

Round-the-clock assistance and maintenance

6

Strict adherence to dedicated quality assurance practices
Web Application Solutions We Offer
With over 6 years of experience in web app development, our extensive developers have the ability to deliver flexible, expandable, and robust web & mobile applications. Here are the main types of web app development services that we provide:
01
Custom Web App Development Services
Build web-based apps to boost your business performance. We create, integrate, and design custom applications in many different programming languages, such as Python, C++, Java, and more, for client-facing and corporate environments distributed across mobile and web devices. Talk to us about your vision for the web app, and we will help you to build the best development plan based on your needs and budget.
02
Progressive web apps development services
Progressive web apps are known as a perfect alternative to native apps when spending little but still reaching a larger audience of mobile users. All the features from native apps that you expect can be brought to any platform and browser, and you do not need to worry about interruption.
03
Front-end development services
Our front-end developers will create a feature-rich customer side without sacrificing performance by using the component-driven, reusable, and dynamic architecture of React.js, Vue.js, and Angular.js to ensure user interaction with your web app seamlessly.
04
Back-end development services
You can always rely on our skilled backend engineers to ensure that the core of your software handles data loads securely. Advanced data structures, top-notch security, and integration flexibility are the top priorities when our software architects build backends.
05
UX/UI Design
TECHVIFY will supply you with a responsive UX and UI design that will make the user journey intuitive and your app's navigation logical, regardless of complexity. The customer experience is transformed across a variety of different digital devices, cross-platform, and browsers. Our UX and UI design specialists use interface technologies, configurations, and other development best practices based on the latest user experience to add functionality to your custom app.
06
Web Apps Consulting
We have worked with clients from over 24 countries as one of Vietnam's top web app development consultants. Our team will support you in evaluating your business objectives and requirements. Then, we select the appropriate tech stack, operating system, server, and platform to ensure the project's feasibility and build a robust web solution.
07
Quality assurance
Our QA service includes requirement testing, design evaluation, and functionality testing. Our highly experienced tester professionals follow an optimal testing process that uncovers bugs, errors, spaces, or others that may have gone undetected during web design and development before going live.
Technologies We Leverage
TECHVIFY's technological expertise exceeds what is typically expected of a web app development company.
Our web development developers have years of experience in using and applying the most appropriate programming languages and frameworks to match your demands:
Industries TECHVIFY Serves
We provide web application development services for many different industries.
Here are the most popular fields in that we have completed successful projects:
| | | | |
| --- | --- | --- | --- |
| Banking & Finance | Travel & Tourism | Entertainment | Marketing and Advertising |
| Healthcare | Insurance | Retail & e-Commerce | Real estate |
| Transportation | Public Services | Education & e-Learning | Manufacturing |
Is your industry not listed?
Please rest assured! TECHVIFY also delivers solutions for other industries.
Simply leave your industry information, and then we'll take things from there.
Web Apps Development Process
1. Planning & Requirements Analysis
Our Business Analysts thoroughly check project requirements and processes to create a development plan that reflects the specifics of your work, provide estimates about time and budget, and put highly skilled developers into a dedicated team to implement your web project.
2. UX and UI Design
The UX and UI professionals at TECHVIFY create intuitive, attractive interfaces for your web app based on your target audience's needs. Through our detailed wireframes, you can imagine how your app will look and feel. Our team implements the best design strategy to make sure your app renders flawlessly on both desktop and mobile devices.
3. Early-stage Testing
Before developing your web app, our team performs prototype tests on UX and UI functionality to validate design decisions. We will identify issues and areas for improvement early in this phase. As a result, you can make the essential modifications prior to building your product that meets the needs and expectations of users.
4. Front-end Development
We create a user journey map and front-end architecture. Our software engineers use the best technology stack and follow the latest trends in front-end development to deliver high-quality custom website applications.
5. Back-end Development
Our team implements back-end setup and configuration, third-party plugin integration, and seamless deployment in this phase. TECHVIFY's web developers have extensive experience designing the latest architecture patterns and are adept at a wide range of web development tools.
6. QA Testing
We perform full-cycle testing, including functional testing, code evaluation, and bug fixing, to make sure your application runs smoothly and efficiently and offers sustainable and fast performance. Besides, our QA experts will check whether your web app can securely handle usage and peak data loads and supply the desired functionality.
7. Deployment
Our developers will deploy your web app after ensuring it runs smoothly. We guarantee deployment to the end-users and ensure they can experience and benefit from its functionality.
8. Support & Maintenance
Supplying the best assistance, we are ready to handle all the arising problems in usage. Along with that, our support and maintenance include delivering regular updates and new features to your app. We are committed to your workflow stability, web app's high availability, and user satisfaction level.
Web Security – Our Top Priority
TECHVIFY considers security to be a critical component at all stages of the software lifecycle when supplying any web application development solutions. Our team implements techniques to make sure security throughout all layers of our web apps.
Client security

Data Security

Application Security

Support for software pre-certification

Personalized strategy

Policies on Intellectual Property

Security and intellectual property policies

Segregated project infrastructure

NDA and SLA guarantees

Compliance with security standards and protocols

Observance of industry standards

Data encryption in transit and at rest

Endpoint security

Preventing data leaks

Test automation

Source code examination

Attack defense

Examine the application architecture

Modeling of threats

Identification of attack vectors

Scan for vulnerabilities
Web Application Development Services – FAQs
How about the price level for a web solution from TECHVIFY?
Many factors influence the cost of Web app development, including resource location, development platform, app complexity, and app category.
After determining these factors, TECHVIFY develops a detailed description, including required features, timeline, tech stack, and project investment. Don't hesitate to contact us with your demands to obtain an app design and development estimate.
Is it possible if I want to modify the web app after it has been developed?
In most cases, the answer is yes. Our dedicated team members will assist you accordingly depending on the changes you want to make to your app and the services you select. Furthermore, if you require any modifications while the development process is still ongoing or the app has not yet been released, connect directly with our developers.
Which communication channels can I work with you through?
TECHVIFY knows the vital role of maintaining accessible communication regularly. Here are the main channels that we use for communication:
Collaboration Tools
We use Confluence and Microsoft Teams as our tools to provide access and transparency, manage offshore developers, and promote teamwork.
Issue Trackers
Jira is our top choice when collaborating with clients. Productivity tools like Jira can help you to ensure work continues even when you are offline.
Email
To ensure security, we use Outlook, which supports our team with company email addresses and a private email system.
What technology should I use for my website app?
TECHVIFY's software expert team is made up of engineers and architects specializing in a wide range of technologies. When selecting an appropriate tech stack for your project, you need to consider numerous factors, including project timeline, feature set, budget, scalability of an app or website, deadlines, and more. That is why TECHVIFY takes a customized approach for each specific project. Connect with us now to get a free consultation about technologies and more.
How can I get in touch with TECHVIFY?
If you want to talk about your next project, have an inquiry about our app development services, or need assistance with an existing order, email us at contact@techvify.com.vn
In case you'd rather call, please do so: (+84)2477762666. Just take note that Vietnam phone lines are open from 9 a.m. to 6 p.m., Monday through Friday.
What are the advantages of progressive web applications?
PWA implementation will bring the following benefits to enterprises:
- Improved internet visibility, primarily through search engines.
- Saving money
- Compared to a native mobile application, user acquisition is more accessible and less expensive.
- Increase user engagement by integrating with any existing system that serves as a data source back-end.
- No issues with mobile applications.
How about your maintenance and support services after developing webs?
We provide both during and after-sales customer support. Our development team is highly quality-conscious. We prioritize ensuring your app avoids security vulnerabilities. Our web application developers are known as experts at identifying bottlenecks to ensure maximum performance, minimal downtime, and a great user experience. The maintenance service that TECHVIFY offers includes performing routine web maintenance, adding new ones, and upgrading or updating existing features.
Tell me about the flow of hiring your web development team.
Please take a look at the steps below to catch sight of how we approach:
Step 1: Get Requirements
We collect resource and technology stack requirements from you.
Step 2: CV Preparation
We screen internal resources to match your requirements.
Step 3: Client Interview
You interview the team manager and evaluate the results via a Codility test.
Step 4: Contract Sign-in & Onboarding
Set up infrastructure and the environment.
Step 5: Team Take-off
Our web development team has started working on your projects.
When do I get my web application after contracting?
It depends on a variety of factors, such as modularity, complexity, the number of features required, and so on. Usually, it will take 2 to 3 weeks to build a simple app and an extra couple of weeks for a medium complex app. With a highly advanced app, our web development developers need around 2 to 3 months, or even more. Please get in touch with TECHVIFY's expert developers if you want an accurate estimate. We provide free consultation and give details based on your demands.