Our Services
Blockchain Development Outsourcing
Looking for offshore blockchain development company
We offer you the best outsource blockchain development services, fusing advanced technological know-how with years of experience. We can assist you with developing your blockchain apps, augmenting your team, improving user experience, and consulting services. Our expert blockchain developers help you develop Smart Contracts, dApps, Crypto, NFT, DeFi & more!
Blockchain Development Services We Deliver
Blockchain Consulting Services
Determine the expertise you need, examine your team's capabilities, verify project specifications, and outline what the product will do and how the task will be completed. Then, contact the providers on your shortlist to determine which is the best outsourcing partner for you.
Custom Blockchain Development Services
Boost the speed and security of your company's network while simplifying data transfers. By adopting a scalable and strong private blockchain, we can support you in reducing errors, cutting operational expenses, and meeting your needs.
Smart Contracts Development
Creating and implementing self-executing contracts for public and private blockchain networks is a component of our smart contract development. Our team of blockchain developers creates precise, immutable smart contracts that prevent conflicts in the business environment.
DeFi Development
Creating safe and secure cryptocurrency wallets that allow you to store information about your wallet balance, cryptocurrency exchange history, and more. Our wallet development products enable the exchange of various digital assets and currencies.
NFT Development
TECHVIFY's team assists firms in developing feature-rich, easy-to-use decentralized NFT marketplaces to manage NFT trading, bidding, and selling digital assets. To support multichain NFTs in commerce, we also introduce cross-chain marketplaces.
dApp Development
Through our expertise in Blockchain decentralized applications development, we handle your entire DApp development process from start to finish, from planning to designing, developing to testing, and supporting to final launch.
TECHVIFY - The Leading Blockchain Development Company
TECHVIFY is one of the leading blockchain software development companies in Vietnam. We provide excellent offshore blockchain development services, combining technical expertise with extensive business experience. Our top blockchain developers provide end-to-end decentralized development solutions for your business needs through an optimal and transparent development process.
01
Latest Blockchain Technology
Software engineers at TECHVIFY have years of experience with various blockchain technologies. Our team is constantly striving to be at the forefront of blockchain innovation, which aims to meet your expectations.
02
Scale Team Quickly
This is one of the most significant advantages of using our services. We can assist you in ramping up your blockchain development team with our experts in the newest blockchain technology in a short time.
03
Top-tier Developers
Hire the best blockchain developers in Vietnam with proficiency in several programming languages and communicate fluently in both English and Vietnamese. They have completed many blockchain development projects for clients in different industries.
04
24/7 Support
We're here if there's a problem. Our team is ready to be here for round-the-clock maintenance and support services during and after deployment.
05
Competitive Price
Reduce the cost by hiring a high-quality blockchain applications development team from TECHVIFY for your following potential projects.
Our Blockchain Tech Stack and Platforms
Programming Languages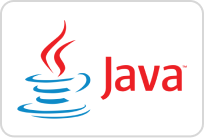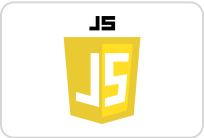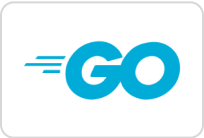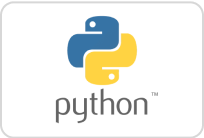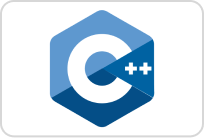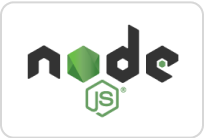 Platforms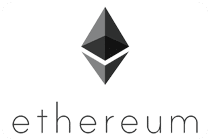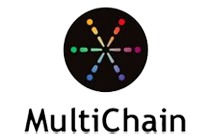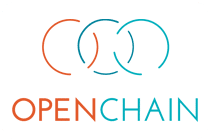 Cross-industry blockchain Development Solutions We Deliver
Healthcare
Our intelligent systems help healthcare organizations with metadata search functionality, allowing them to share data and access personal details while maintaining security.
Finance
Smart contract development and deployed digital solutions allow blockchain-based portfolio management and enhance real-time transaction security and accuracy while lowering fraud and human error.
E-commerce
We create customer-focused e-commerce platforms that increase customer engagement through blockchain-based recognition and loyalty programs, protect against counterfeit and fraud, and improve transaction security.
Insurance
TECHVIFY provides insurance solutions that enable real-time policy tracking, security, and transparency while automating the settlement process and lowering operational costs and settlement time.
Education
Decentralized apps based on blockchain help to streamline administrative tasks and public services, as well as educational verification procedures and student record storage.
Entertainment
Blockchain development services for entertainment developed by our team can decentralize encoding, storage, and content distribution, lower the cost of video traffic, enable blockchain-based streaming platforms, prevent malware threats, and more.
Real Estate
By developing robust and scalable apps, we integrate a new way for buyers and sellers to connect with one another that supports eliminating intermediaries from the real estate transaction process, thus lowering costs.
Suppy Chain
Blockchain-based track models in the supply chain were developed, allowing the transfer of goods without losing track of the shipment and preventing fraud.
Blockchain development - FAQs
What is Blockchain?
A blockchain is a distributed, decentralized digital ledger that exists simultaneously on multiple computers. It is a method of storing data that makes it difficult or impossible to change, hack, or cheat the system. Blockchain development is the creation of applications or platforms using blockchain technology.
What is blockchain development?
Blockchain development refers to the process of designing, building, and maintaining blockchain-based systems. This can include creating new blockchain networks, developing decentralized applications (dApps) on existing blockchain networks, and implementing blockchain technology into existing systems. Blockchain developers use programming languages such as Solidity (for the Ethereum blockchain), Go (for the Hyperledger blockchain), and C++ (for the Bitcoin blockchain) to write and test code for these systems. They must also have a good understanding of blockchain architecture, consensus mechanisms, and smart contract development in order to create secure and functional systems. Additionally, blockchain developers may also work on developing and integrating other emerging technologies such as AI, IoT, and edge computing with blockchain.
What are the advantages of Blockchain development?
Blockchain technology offers a number of advantages, including decentralization, immutability, transparency, security, efficiency, smart contracts, cost-effectiveness and traceability and audibility. The decentralized nature of blockchain allows for a more secure and transparent system, the immutability ensures the integrity and accuracy of the data, the transparency allows all transactions to be visible to all users, the advanced cryptography ensures the security of transactions, efficiency is achieved by automating many processes, smart contracts enable self-executing contracts, it is cost-effective to maintain and operate than traditional systems and allows for tracking and tracing the origin and history of products.
Do you offer blockchain developers full-time?
Yes. TECHVIFY provides full-time, ready-to-hire competent individuals with extensive experience in blockchain and associated technologies for your software development projects.
What about the cost of creating a Blockchain application?
It depends on each blockchain project's scope, size, and requirements. To obtain the exact price, please contact us via (+84)2477762666 or fill in your information in the contact form, and we will get back to you to finalize the budget and timeline for your application.
How long does it take a blockchain development project to launch?
The length of the project typically ranges from a couple of months to a year, depending on its scope. To produce the project on schedule and to the highest standards, TECHVIFY uses the Agile development methodology.