Our Services
Software Outsourcing Services
The Leading Software Development Outsourcing Company
TECHVIFY Software is the top leading software development company in Vietnam. Our outsourcing software development services help companies save time and cost in developing high-quality software, mobile apps, and web apps.
Your Trusted IT Partner
Before starting your project, please consider the timeline, budget, and your available internal skills & resources. If you are still confused, our software engineering team is ready to recommend a development plan based on your requirements.










CONTACT US
TECHVIFY as a Leading
Software Development Outsourcing Company
At TECHVIFY, we work with the top 3% of Vietnamese tech talent. Our software engineers can assist you in achieving product-market fit in record time and with results beyond your expectations.
01
Access talent pool
Software outsourcing services allow you to work with newly trained talent from all over the world. Hire highly skilled engineers to build your software products.
02
Reduced risk
Through extensive QA and testing, a dedicated team can identify issues and bugs. This reduces the possibility of errors in your software.
03
Increase your project's performance
Outsourcing software development allows businesses to access top technical skills and development best practices, increasing project productivity and performance.
04
Flexibility
When outsourcing software product development, you only pay for your required expertise. You can also scale up your software development team as needed.
05
Cost-effective
Outsourcing reduces costs while allowing companies to devote their time and resources to core business functions.
06
Start your project immediately
Outsourcing can accelerate software development while maintaining quality. Working with competent outsourcing developers who have insight into the fundamentals of your project can speed up your project's time to market.
LET'S DISCUSS YOUR NEEDS
Main Models of Software Outsourcing We Offer
We at TECHVIFY are ready to support your project at any phase.
Our team could take charge of the whole or part of your software development project.
01.
Dedicated Team
This model provides a project manager who updates you on progress regularly. The dedicated team increases software development capabilities as well as reduces management effort for your business.
02.
Staff Augmentation
The staff augmentation model is the most basic form of software outsourcing, in which our outsourced team collaborates with your internal team to proceed with the software project.
03.
Software Outsourcing
We take care of the entire software development project, from timescales, specifications, and workflow allocation to quality testing. Our end-to-end development team is fully responsible for adhering to your requirements.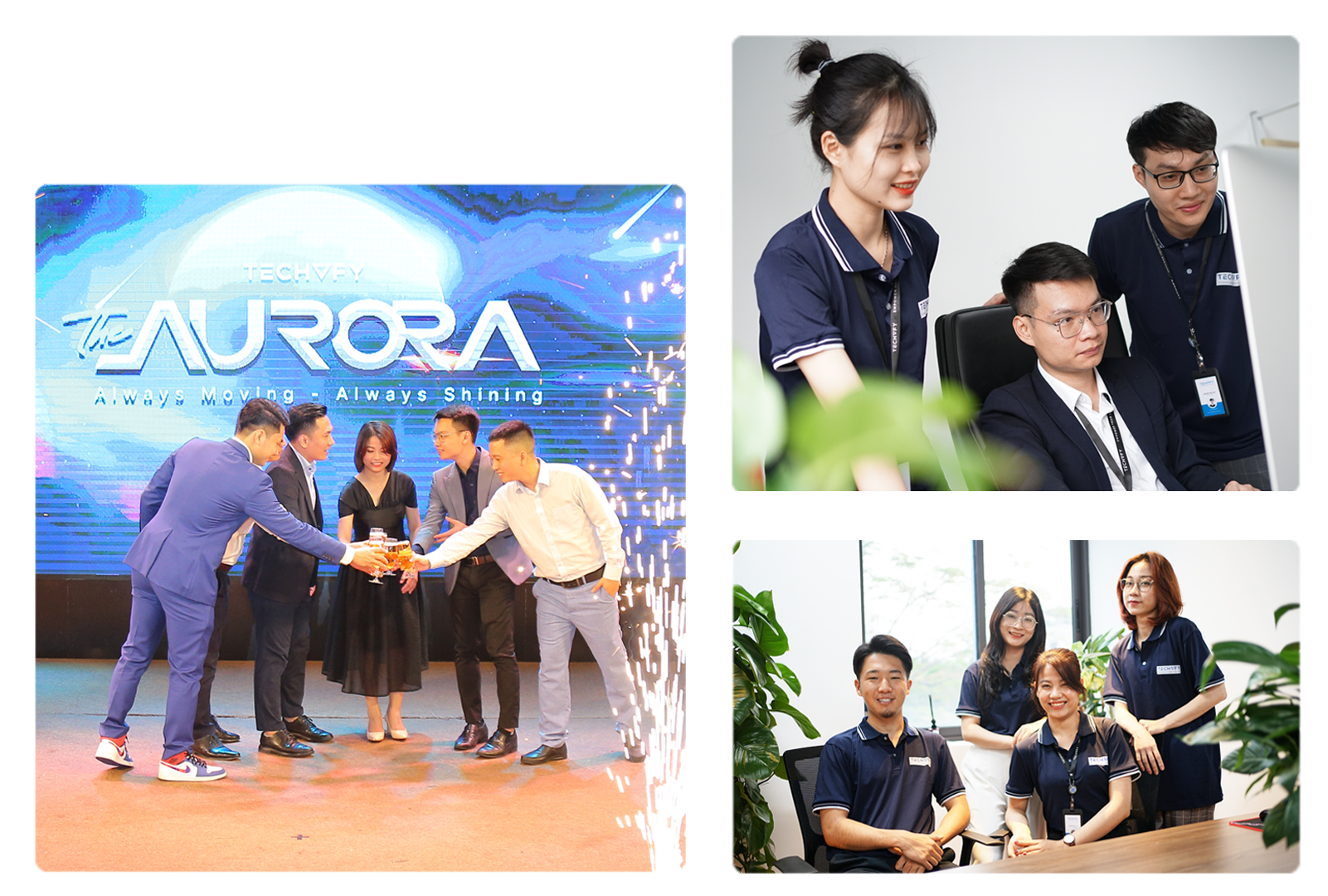 GET QUOTE
Software Outsourcing Services are Available for
Outsourcing supports you in getting more done and delegating crucial tasks and processes to specialists without having to increase your team significantly. It enables you to increase efficiency, keep costs under control, and concentrate on the core aspects of your business that you excel at.
01
Custom Software

Development

This is one of the most popular services required by clients. Enterprises choose to outsource custom software development solutions for designing, building, deploying, and maintaining software to achieve their business goals and requirements.
02
Mobile App

Development

Outsourced mobile application development services for Android, iOS, and cross-platform with a catchy user experience design and an outstanding appearance enable businesses to reach more users easily. Valued brands nowadays recognize the importance of having a robust mobile app.
03
Web App

Development

Web apps support integrating the customized experience of native apps with easy access from any device. The easy way to increase authentic user engagement and create successful brand experiences is to hire a dedicated outsourced team to develop web applications.
04
Software Testing

Service

With comprehensive services that deliver better products for your end users, outsourcing QA helps increase your software solutions' speed, accuracy, and performance.
05
AI and Machine Learning

Development

While AI refers to a computer system's ability to copy human cognitive functions, machine learning is a subset of AI guiding a machine on how to learn. AI and machine learning enable companies to automate a wide range of manual processes involving data and decision-making. You can benefit from data-driven insights with more incredible speed and efficiency at a lower cost by leveraging AI and machine learning outsourcing solutions.
06
Blockchain

Development

Blockchain development includes building, designing, and maintaining blockchain apps and systems. This technology, with its distinct features, greatly aids businesses in increasing efficiency and identifying new business opportunities.
07
MVP

Development

Minimum viable product (MVP) development is a low-cost method of testing the demand for a new solution or verifying business assumptions for custom software. With the help of a dependable outsourcing development partner, you can eliminate all cost and scale barriers in the product development process.
TECHVIFY's Development Process Flow
You have the chance to approach a wide range of talent pools, more effective use of internal resources, easy access to the top leading technologies, and no need to consider hiring more developers, operating teams, or maintaining infrastructure.
Here are the main steps in our software development outsourcing process.
GET IN TOUCH
01
Project analysis
The development model you require will be determined by the size of your project, budget, timeframe, and level of complexity. TECHVIFY will discuss with you and recommend the best approach to achieve the highest outcome.
02
Choose the right methodology
Through extensive QA and testing, a dedicated team can identify issues and bugs. This reduces the possibility of errors in your software.
03
Visualize project's details
To help you have more details about your project, our team provides a brief that includes necessary project specifications and technologies along with appropriate workflow planning and execution.
04
Kick-off project
The outsourcing team can start working on your project. At TECHVIY, you could use staff augmentation to increase productivity at any time so that you can focus on more pressing activities and essential tasks.
05
QA testing
During this phase, our testing professionals make suggestions for possible development enhancements and implement QA processes to test your product from start to finish.
06
Complete the project
TECHVIFY adheres to the road map and launches your app on the due date. Based on your review, this step could undergo many modifications before packing. We can also continue to provide maintenance, support, updates, and more following the nature of the project.
Our Industry Competency
Our team creates robust and scalable software development solutions for a wide range of industries.
Take a look to get an insight into some popular fields that we serve.
Healthcare
Banking & Insurance
Manufacturing
Retail & E-Commerce
Telecommunication
E-Learning & Education
JUMP START YOUR PROJECT
Which Factors to Consider?
Pick your trusted partner
Determine the expertise you need, examine your team's capabilities, verify project specifications, and outline what the product will do and how the task will be completed. Then, contact the providers on your shortlist to determine which is the best outsourcing partner for you.
Select the right approach
There are so many options for outsourcing nowadays that it's easy to become overwhelmed. It is necessary to understand their differences and choose the outsourcing model that best suits your needs.
Define clear goals
Setting milestones and expectations from the beginning significantly affects the software development process and the project results.
Prioritize communication
Make sure your provider maintains smooth and up-to-minute communication through productive communication channels to help you update the project progress.
Ensure maintenance and support
An excellent outsourcing team not only stops at building software apps but also has a maintenance strategy created from the beginning, customized for your needs and ensuring the software solution's expandability.
Software outsourcing FAQs
What is software outsourcing?
Software outsourcing is the process of hiring a third-party company or individual to perform software development tasks for your organization. This can include tasks such as developing new software, maintaining existing software, and providing technical support. Outsourcing software development allows organizations to access specialized skills and expertise, as well as to save on costs associated with hiring and maintaining in-house development teams.
What are the two 2 types of outsourcing?
There are two main types of software outsourcing: onshore and offshore. Onshore outsourcing involves hiring a company or individual based in the same country as the organization, while offshore outsourcing involves hiring a company or individual based in a different country. Offshore outsourcing is more common because it can provide significant cost savings, but it can also come with additional challenges, such as communication and cultural differences.
Why outsource software development?
Organizations choose to outsource software development for a variety of reasons, such as accessing specialized skills and expertise, cost savings, flexibility, focusing on core competencies, speeding up the development process, taking advantage of time zone differences, and mitigating risks associated with internal development. Outsourcing allows organizations to access a wider pool of talent, specialized skills, and expertise that may not be available in-house, and it allows them to scale up or down their development team as needed. Additionally, outsourcing to countries with lower labor costs can provide significant cost savings. However, it's important to choose a reputable outsourcing partner, establish clear communication and expectations, and have a plan in place to manage any potential risks associated with outsourcing software development.
Why do companies choose Vietnam for outsourcing?
Vietnam has become a popular destination for outsourcing software development due to its cost-effective labor, skilled workforce, good English proficiency, government support, cultural fit, time zone advantage, robust infrastructure, and political stability. The country has a lower cost of living than many other countries, which translates to lower labor costs for companies. Additionally, Vietnam has a large pool of skilled and educated workers, particularly in the field of technology, and many software developers are well-trained and have good English proficiency. The Vietnamese government has been actively promoting the development of the IT industry, providing various incentives and support for foreign companies to invest in the country. Furthermore, Vietnam's culture values hard work, punctuality and commitment, which is a good fit for many companies looking to outsource software development. Additionally, Vietnam's time zone advantage, robust infrastructure and political stability makes it an attractive destination for outsourcing software development.