Why Customers Using Digital Wallets: Top 4 Reasons Behind
21 July, 2021
"Digital wallet" is no longer a strange term to users nowadays. First introduced in 2016, the digital wallet trend has risen significantly, especially after the pandemic. A global survey from MasterCard would have us believe cash is verging on extinction, with 82% of respondents saying they believe contactless payment options are "cleaner" during this difficult time.
And by 2025, it is expected to become the second most preferred payment method. But what drives this digital wallet's success? 
#1: Digital wallets offer a better E-Commerce experience
E-Commerce and the cashless society have become inseparable in recent years. In fact, according to EPRS, at present, E-Commerce accounts for more than 75% of overall global retail growth.
Some researchers predict this trend will continue, and the online share of total retail sales will reach 22 % by 2022. So, it is clear that the E-Commerce trend will not cool down within the next few years. And digital wallets are closely connected to E-Commerce platforms. 
Digital wallets allow a smooth E-Commerce experience with fewer clicks to check out. Online payment is much more preferred when customers shop online, thanks to its security and convenience, compared to the cash payment option. With fewer steps required, customers are more likely to complete their purchases, and lower cart abandonment will lead to more revenue for business owners.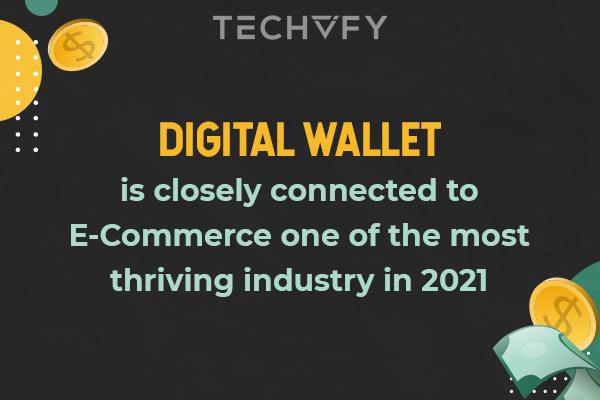 Using a digital wallet while shopping online is much simpler than paying via cards. It requires less typing in card number steps than credit or debit cards. With a mobile wallet, you can pay quickly by holding your phone over the payment terminal and verifying the purchase. Most transactions can be completed in just a few seconds.
Thus, users can also reduce the number of places where their card numbers are stored without sacrificing a speedy checkout.
Learn more:

Generative AI in Finance: Unveiling the Evolution
#2: A digital wallet is a much safer choice
Data security is always a big concern regarding digitalization, especially when money is involved. While credit card data is a massive target for hackers, digital wallets use tokenization and biometric authentication technology to encrypt transactions.
Tokens, also called random payment codes, cannot be used again and often rely on certain security features, including biometrics, to authorize a payment. After the purchase, the number is useless. It's the most secure online transaction method to date.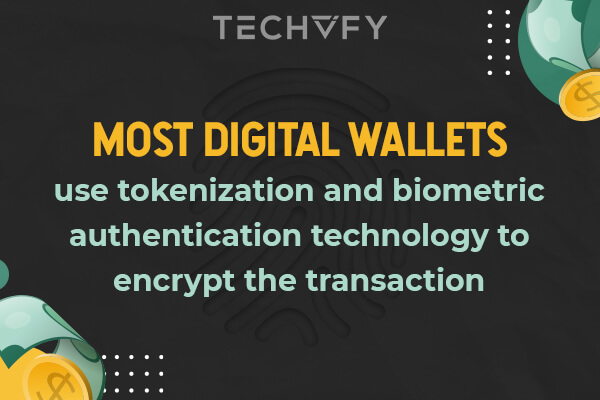 #3: Offer more promotion programs when shopping 
online
Exclusive promotion is one of the biggest factors for digital wallet success. Merchants can send personalized coupons that customers can download and use.
Or it can also be a discount code that customers can use when purchasing online with digital wallet partners. These discount codes can help users to save huge amounts of money. 
Since 85% of installed offers stay unused on the devices, merchants can constantly contact their customers by updating offers regularly or sending reminders to customers through push notifications. Customers can access the coupons and pay using the same device, increasing opportunities for more sales.
Furthermore, if your card offers cashback or other rewards, you'll still receive those when using that card in a digital wallet. 
#4: Lower transaction fee
Last but not least, the main reason why users prefer digital wallets to other online payment methods is because of the transaction fee. Usually, most online methods may charge you a certain transaction fee when you transfer money from your bank account to others.
But with a digital wallet, transactions are often free of charge or cost users a small amount of money.
Merchants can lower bank transaction fees by issuing a payment card that is usable on a digital wallet. It's like a store gift card, except the card is digital, and there is no cost to issue a plastic version.
Plus, it is not a bank card, leaving the bank out of the payment loop and reducing transaction fees.
Conclusion:
Digital wallet success is understandable, if not inevitable, in this digital age. Especially during and after the COVID-19 pandemic, when there are huge demands for contactless payment platforms.
So, if your company plans to step into the E-Commerce field, don't forget to integrate an e-wallet into your system. It might be a game-changer for your business to rise above the competitors! 
No tags for this post.
Related Topics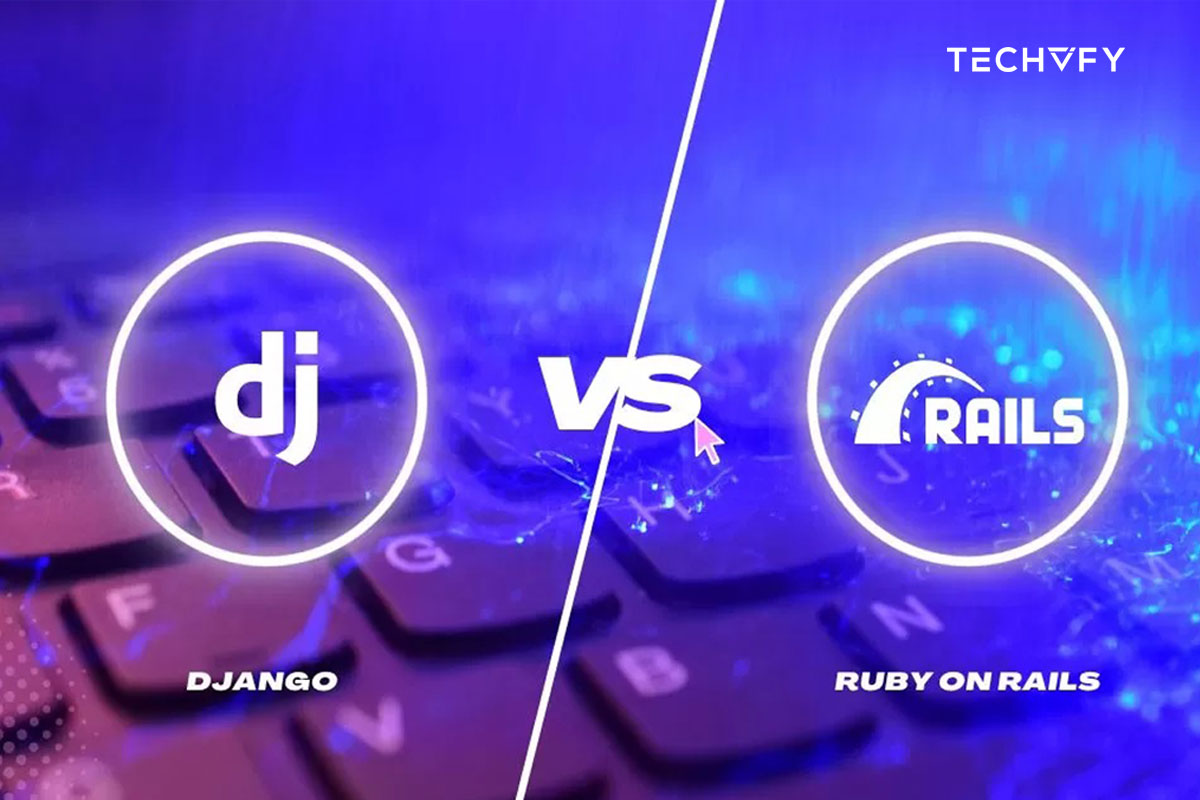 Ruby on Rails vs Django: Which Framework for Your Project?  
In the dynamic world of web development, two frameworks stand out as giants: Ruby on Rails vs Django. Both frameworks are open-source, high-level, and designed to streamline the development of web applications. While they share many similarities, they also possess distinct characteristics that cater to different developer preferences and project requirements. In this article, TECHVIFY will discuss two frameworks to help you understand the basis for making vital choice decisions. I. What are Ruby on Rails vs Django? 1. What is Ruby on Rails? Ruby on Rails (RoR) is a full-stack web application framework in the Ruby programming language. Embracing…
27 November, 2023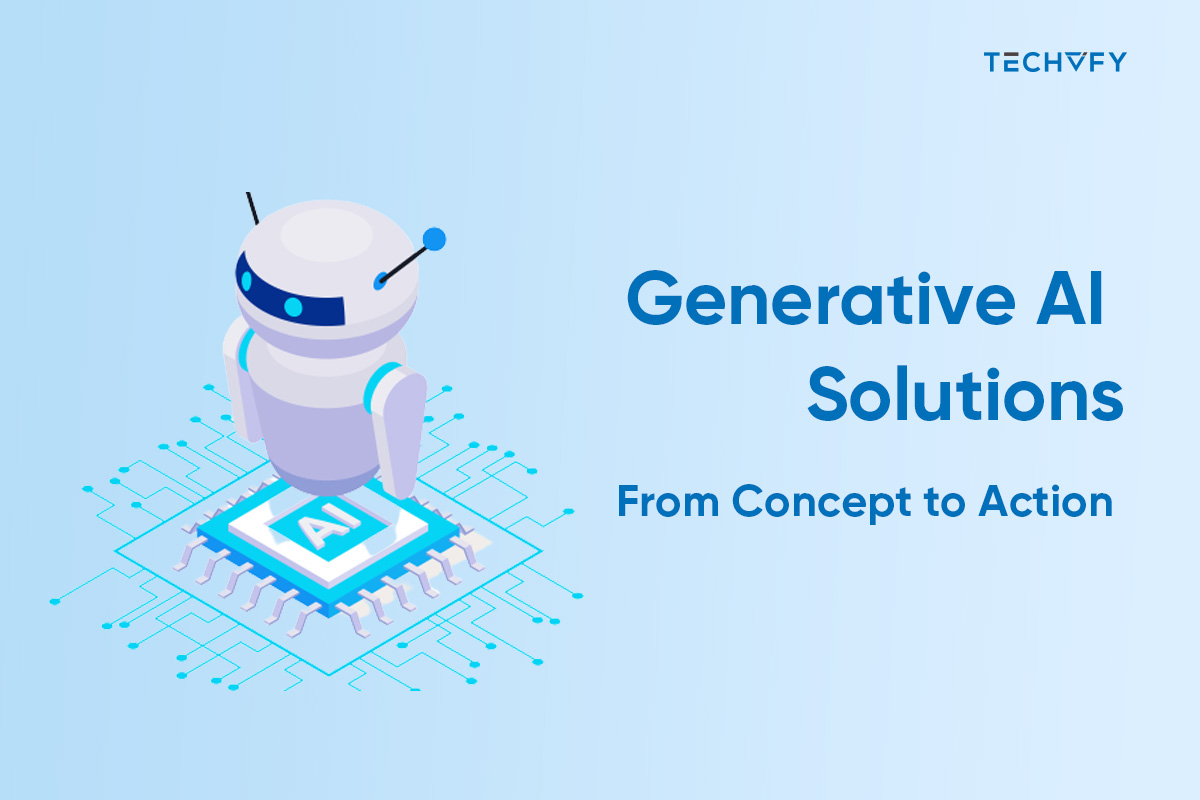 Generative AI Solutions: From Concept to Action
These days, generative AI influences many industries and brings about a fresh wave of innovation and change. It is at the center of the latest developments, from innovations in healthcare to transforming the entertainment sector. This revolutionary technology fosters creativity, efficiency, and customized experiences; it is more than a tool. Researchers, developers, and companies worldwide are utilizing its potential to create unimaginable methods. In this article, TECHVIFY will discuss the significance, advantages, practical uses, and implementation of generative AI solutions.  Importance and relevance of generative AI in various industries   Generative AI stands at the forefront of transformative technologies, impacting industries…
24 November, 2023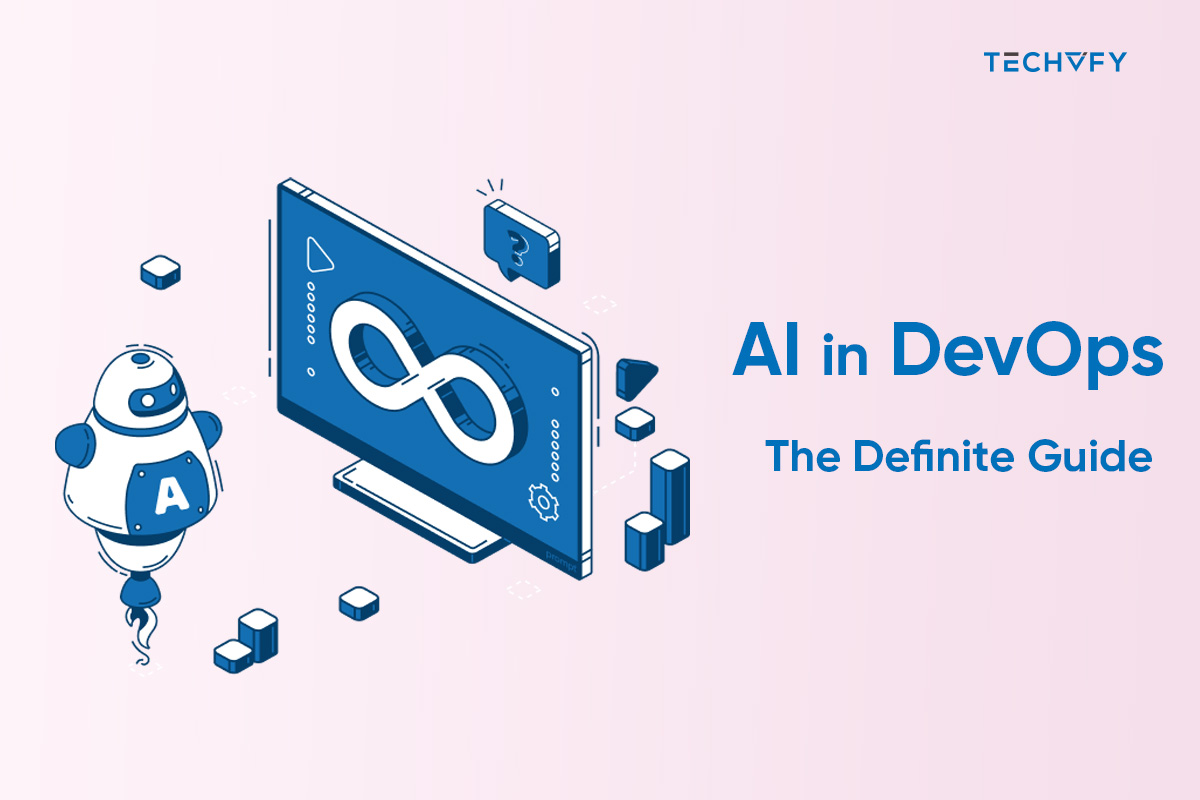 AI in DevOps – The Definite Guide
DevOps merges the realms of software creation and IT operations to deliver software swiftly and reliably. AI, a field within computer science, develops machines capable of tasks resembling human abilities, such as visual recognition and decision-making.   Using AI in DevOps involves utilizing advanced computer technologies to enhance and accelerate software functionality. This integration aids in software testing, preparation, and security.   This article delves into integrating AI into the DevOps transformation journey. We will discuss the various AI technologies employed in DevOps' benefits and examine the challenges of using AI in this field. Additionally, we'll provide a brief overview…
23 November, 2023