5 Best Cloud Storage for Business 2023  
09 August, 2023
Many top cloud storage platforms offer different plans, including free, personal, premium, and business options. This gives you plenty of choices to consider. By using a cloud storage and backup service, you can avoid the hassle of losing or accidentally deleting your files.
While good free cloud storage plans are available, we'll focus on premium packages, including the best cloud storage for business. Even if you're not a business owner, premium plans offer individuals valuable features like file syncing and better security.
Picking the best options for your needs might feel tricky, especially if you're unsure what to look for. That's why this guide will explain what cloud storage is and why storing your files in the cloud is beneficial.
What are cloud storage services?
A cloud storage service is like a company that takes care of your data and lets you access it online.
Most of these services work on a flexible pay-as-you-go basis, so you can easily adjust how much you pay depending on your needs. They also allow you to expand the storage space whenever you want.
Some common uses for a cloud storage service are backing up your files, recovering data in case of emergencies, working together on files, saving older files for later use, and storing data you frequently use.
Benefits of cloud storage service
Cost and Resource Savings
Cloud storage offers cost savings by working at scale, providing predictable monthly fees based on usage. In contrast, local storage comes with maintenance, hardware, and staff costs, creating a minimum monthly overhead regardless of usage.
Data Security
Cloud storage providers prioritize data security, which is essential to their business model. While local storage can be made secure, it requires specialized skills and ongoing costs. Cloud storage is continuously monitored, maintained, and improved to ensure data protection.
Scalability
Cloud storage providers invest in advanced technologies to scale their capacity for customers. On the other hand, local storage requires purchasing based on current needs and forecasts, which can limit its ability to anticipate future growth.
Compliance with Legislation and Regulations
Storing data requires compliance with various laws and cloud storage providers must address these requirements and conduct regular audits to remain competitive. Global businesses may face additional challenges due to differing rules in multiple regions.
Ability to Collaborate
Cloud storage excels in enabling collaboration among users with equal access to files. It caters to distributed teams and partners without exposing private networks, making it ideal for groups working from different locations or time zones.
Accessibility and Redundancy
Web enablement and digitization have made data more accessible and flexible, removing location and time restrictions. To match cloud storage's accessibility, local storage needs network devices with high capacity and constant file transfer efficiency. Cloud storage's advantage lies in its scale, supporting many customers instead of just one organization.
Archives and Backup Data
Cloud storage providers offer redundancy and disaster recovery by storing data in multiple remote centers. This makes it a cost-effective archival and backup data option with quick access speed.
Cloud-related articles at TECHVIFY:
Top 10 Cloud computing trends for 2023
Best Cloud Storage Services for Business 2023 
Let's take a look at TECHVIFY's choices for the best cloud storage for companies
1. IDrive 
IDrive ranks first among cloud storage solutions for business for excellent reasons. It offers great value, high security and caters to all users.
The free plan includes 5GB of storage for testing. Personal plans for one user with unlimited devices are available. For 5TB, it costs $59.62 per year ($79.50 on renewal), while the 10TB plan is $74.62 per year ($99.50 on renewal).
IDrive supports Windows, Mac, Linux, Android, and iOS. You can set up continuous backup and copy files from external hard drives and NAS devices.
2. Google Drive 
Google Drive offers seamless cloud storage integration with Android and Google Workspace. If you already use these platforms, it provides a feature-rich and affordable backup-and-sync solution.
With a clean and intuitive user interface, Google Drive goes beyond cloud storage, including companion apps like Google Photos, Docs, Sheets, and Slides—collectively known as Google Workspace. This unified web-based interface allows easy file creation, editing, storage, viewing, and syncing.
When you sign up, Google generously provides 15GB of free storage on Google Drive, which you can keep indefinitely. If you need more space, you can easily upgrade to Google One's paid plans, starting at $1.99 per month for 100GB, up to 30TB for $299.99 per month.
You can use the Google Drive desktop application for Windows and macOS to simplify the process. It offers a drag-and-drop system similar to Microsoft OneDrive, directly from your desktop, enabling convenient file backup, storage, modification, and deletion.
3. Dropbox 
Dropbox is an excellent option for personal cloud storage with affordable plans and a user-friendly interface. It supports seamless file sharing, even with non-Dropbox users. However, it has a limitation – you can only back up files in the Dropbox folder on your device, unlike other services like IDrive that allow external or network drive backups. The security is good, with encryption for stored and transferred files, though no end-to-end encryption. Adding two-factor authentication (2FA) enhances protection.
They offer a free plan with 2GB of storage and two other personal plans. The Plus Plan costs $9.99 per month, providing 2TB of storage and 2GB file transfer size. The Family Plan is $16.99 monthly for six individual users with the same storage and transfer features. Despite its limitations, Dropbox remains a solid choice for cloud storage.
4. Zoolz
Zoolz is one of, if not the most secure cloud storage for business through Amazon Web Services (AWS). It complies with regulations like HIPPA and GDPR for data protection.
You can try the fully functional free trial with 50GB of storage. Subscription plans range from $14.99 per month for 1TB to $674.99 for 50TB, with discounts for annual payments.
Business plans support unlimited users, server backups, and external drive connections. Users enjoy 24/7 live support and a comprehensive help center.
The Zoolz desktop interface is user-friendly, but the mobile apps for file management may be less smooth and have slower upload and download speeds, especially with larger files.
5. pCloud
pCloud stands out among cloud storage providers with its unique lifetime subscription plan. For a one-time payment, you can get 500GB for $175 or 2TB for $350. They also offer annual plans: $47.88 for 500GB and $95.88 for 2TB.
They have monthly payment options and a free plan with 10GB storage to try out. Their family plan supports up to four users, and all plans come with excellent collaboration and file-sharing features. You can back up files from various platforms.
pCloud's security is impressive, with TLS/SSL and 256-bit AES encryption. They have convenient apps for Android and iOS and even tools for automatic social media file uploads.
It works on Android, iOS, Windows, Linux, and Mac, with browser extensions for Opera, Chrome, and Firefox. However, it lacks collaboration tools, an in-built document editor, and its interface may not be as smooth as other providers.
Conclusion
Choosing a cloud storage service for your organization might initially feel overwhelming because there are many things to consider. Different businesses have different storage and file-sharing needs and want their data to be secure. Finding the right balance between user-friendliness, security, and customization depends on your business's requirements. But figuring out those requirements is a serious task that takes real effort; it's not something you should rush into without thinking.
If you are still unsure which is the best cloud storage for business of yours, contact TECHVIFY today and let our expert help you do the rest.
No tags for this post.
Related Topics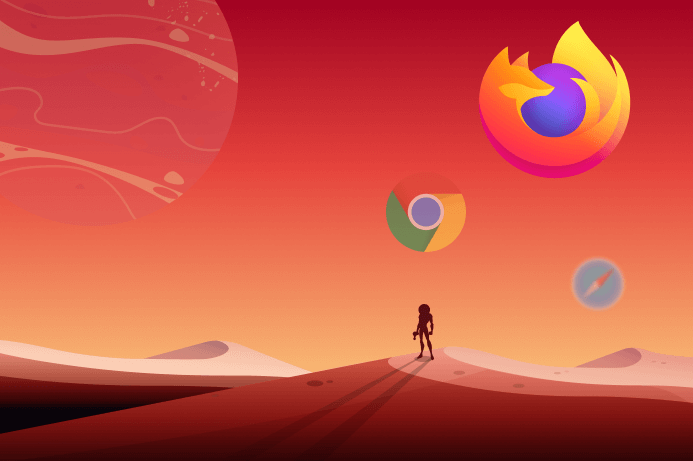 Essential JavaScript Debugging Tools for Every Developer 
Debugging JavaScript is an essential skill for every JavaScript developer, as it can help you write more reliable and efficient code. This article explores the importance of JavaScript debugging and common challenges faced during development. You also know the tools to make the debugging process more efficient, equipping you with the skills needed for cleaner, faster, and more reliable code. The Overview What is a Debugging JavaScript Tool? A debugging JavaScript tool is a software application or feature that helps developers find and fix errors, bugs, and issues in their JavaScript code, making it easier to ensure that the code…
03 October, 2023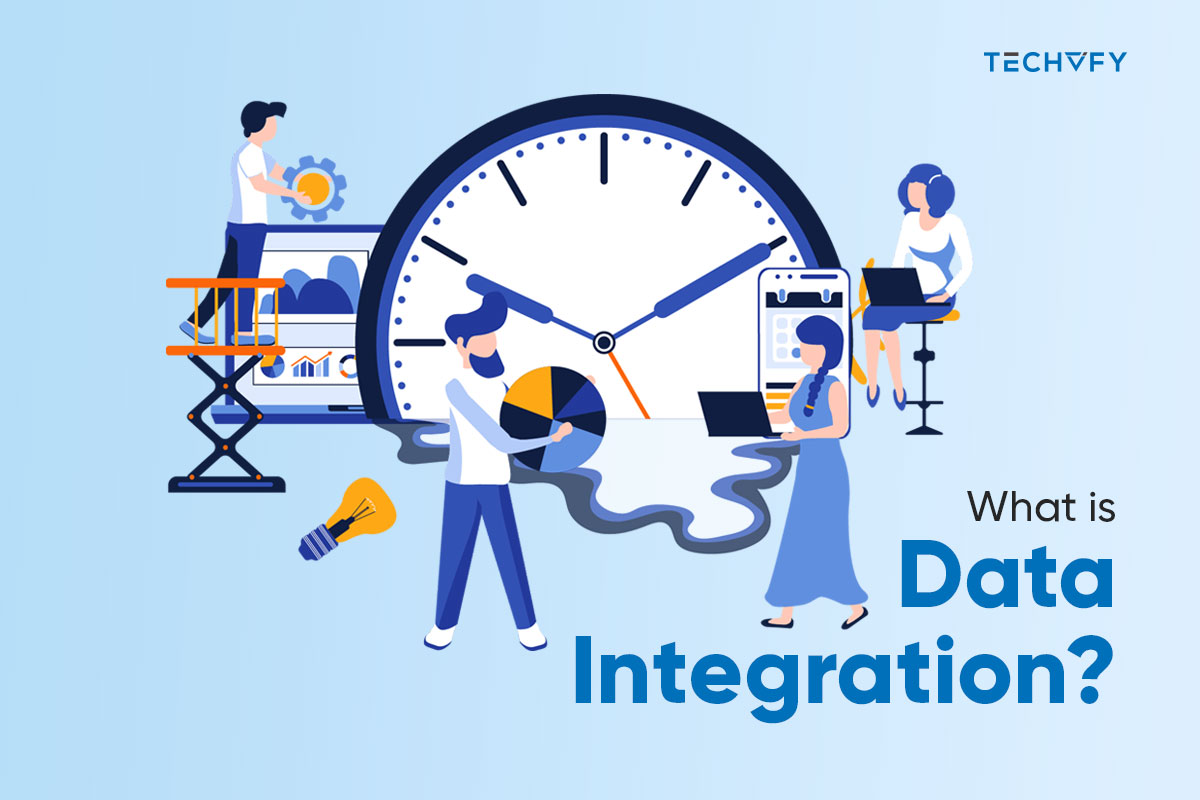 What is Data Integration? A Complete Guide
In today's ever-changing business world, understanding data integration is essential. Important information is scattered everywhere, from your company's databases to customer activities on your website. You need to be well-versed in different integration techniques. Having all your data merged and available at one point can help your organization make quick, informed decisions. Make sure you're on top of it. In this article, we will explore "What is Data Integration?" and the types of data Integration that will help your company. I. What is Data integration? 1. Data integration definition Data integration is combining information from various places into one clear…
03 October, 2023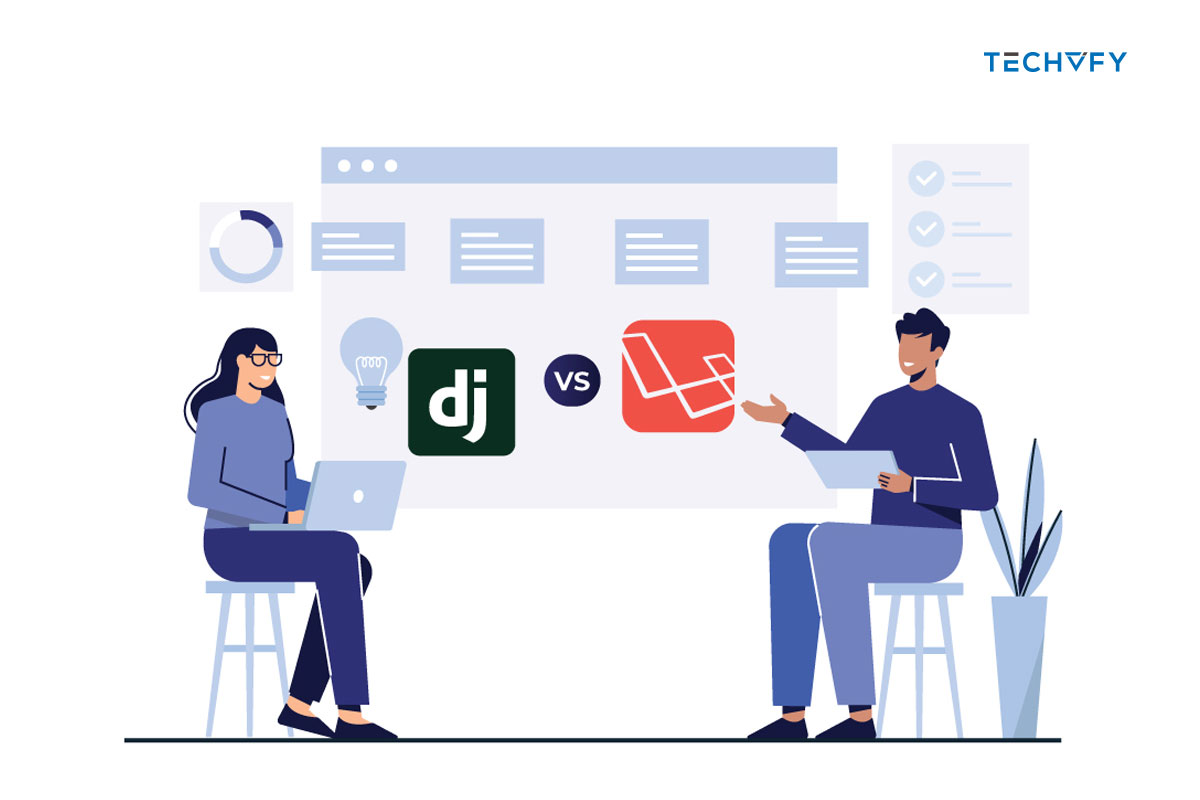 Django vs Laravel – A Detailed Performance Breakdown
In development, frameworks act like helpful tools, making tasks simpler and more consistent. Every coding language usually has such a tool to make things smoother. Both Django and Laravel are top recommendations for their respective languages. Now, let's explore Django vs Laravel, which is your perfect choice. I. Understanding Django and Laravel 1. Django Crafted in Python, Django is a framework that helps create digital projects quickly and efficiently. With built-in tools for the SQLite database, it's adaptable, scalable, and secure. Consider setting up a digital library, a social hub, or an information site. Django has got you covered. It…
02 October, 2023