Digital Transformation in Healthcare: 6 Key Trends
28 June, 2022
Keeping up with the digital transformation in healthcare as a provider can be challenging.
The most difficult part is determining which investments in future technology to make. Persuading your workforce to accept change is also a defiance.
Adapting to the digital world, after all, necessitates a move toward a more flexible and risk-taking attitude. It entails letting go of antiquated corporate methods and believing in the power of disruption to produce significant outcomes.
Wearable medical equipment, virtual reality tools, telemedicine, and 5G mobile technologies exemplify how technology has improved patient care. On the other hand, doctors can use AI-supported tools to simplify their operations.
What Is Digital Transformation In Healthcare?
The phrase digital transformation in healthcare refers to how a hospital or healthcare institution uses technology, people, and processes to provide more long-term value to patients and the medical organization itself.
In other words, it's more about using new ways and modern technology to maximize the industry's benefits.
It leads to improvements in treatment quality and service methods, laboratory analysis, and sophisticated medicine selection ways to cure a certain ailment.
As a result, the digital healthcare revolution has compelled medical services to undergo significant modifications. So, let's look at a real-world survey to assess the digital healthcare transformation.
According to a recent survey by Deloitte, digital transformation enhanced the patient satisfaction, agreed by 92% participants. A whopping 56% of respondents witnessed an increase in healthcare quality.
Why Is Digital Transformation Important In Healthcare?
Digital transformation may be undertaken by a firm for a variety of reasons. The most important motive, though, is economic survival.
COVID-19 demonstrated the significance of promptly adjusting to drastic changes, such as supply chain disruptions, time-to-market demands, and fast changing customer expectations.
The importance of investing in digital transformation of company practices, products, and organizations has never been greater.
In healthcare, digital transformation allows for the construction of systems and procedures for both patients and medical workers. This elevates the quality of treatment and partly relieves physicians' responsibilities.
Let's take a closer look at the advantages.
Data Management Improvements
Hospitals must deal with massive volumes of patient data while still adhering to stringent health-data privacy regulations. It takes a lot of time and effort to collect and store patient data, insurance information, invoices, staff data, etc.
The digitization process creates a centralized location where all information can be saved and analyzed. And permissions can be monitored to guarantee that rules and regulations are followed.
Patient Assistance Right Away
Patients may request assistance through their mobile devices at any time, thanks to modern healthcare technology.
Rather than making an appointment and standing in line, people may quickly communicate with their doctors via social media and specialized applications and ask healthcare-related inquiries.
This builds confidence between medical personnel and patients while also reducing the workload.
Internal Communication Improvements
Medical experts frequently consult with other physicians to give the best diagnostic and treatment plan. Hospitals require a seamless and functional internal communication channel to speed up this procedure and assure proper and quick diagnosis.
Clinicians can also contact doctors who provide services for specific patients early in the process to discuss potential changes, review diagnoses and propose new treatment plans or pharmacological regimens.
Cost Savings
Despite early costs, digital healthcare innovation saves money for both hospitals and patients in the long run.
Hospitals may save money by employing a data-driven strategy to estimate staffing capacity, providing assistance through applications and websites, and reducing human mistakes.
Telemedicine apps provide patients with more economical medical care. Residents in rural and isolated places can cut down the cost of traveling by utilizing applications to interact with healthcare providers from the comfort of their own homes.
Keeping Important Information Safe
Large volumes of data are lost in the processes if big data storage is not in place. Although data may be kept on-premises as well as on the cloud, the latter has become increasingly popular in recent years.
If hospitals do not make an effort to gather and analyze data, they will miss out on critical information that can aid future research.
Modern technology can store large volumes of data, including unstructured raw data that can be utilized later.
Data is essential for research, medication development, and therapy development. Hence, keeping it alive is a critical step in boosting the quality of medical care.
Digital Transformation Trends In Healthcare
Provided that you're ready to learn more about the tech advancements propelling the healthcare industry toward digital transformation this year. Let's look at the essential technologies that have the potential to alter your business.
Telehealth
During the pandemic, telemedicine became increasingly popular since the technology allowed patients to manage their diseases while avoiding undesired encounters.
Despite worries from insurers regarding telemedicine coverage, the technology is expected to remain even after the epidemic is ended.
Telemedicine is all about accessibility and convenience, allowing more patients, especially the disabled and those living in rural regions, to get health-related service.
AI
Artificial intelligence (AI) is being used to anticipate early diagnoses in healthcare.
Healthcare practitioners can detect illnesses at an early stage thanks to machine learning algorithms that rely on big data sets, including patients' ages and conditions. Furthermore, it is feasible to predict the onset of a disease long before the symptoms appear.
When talking about serious diseases, AI technology is very relevant. According to IBM, their algorithm detected breast cancer in 87% of the participants in a study.
Medical specialists may use AI to make conclusions based on both their expertise and data, pushing their decision-making to a new level. Thanks to artificial intelligence, the future of healthcare may be based on prevention rather than cure.
The most significant barrier to adoption for both physicians and patients is establishing confidence in AI-based solutions. Doctors should view technology systems as a dependable supplement to human competence in healthcare.
Medical IoT
Healthcare is sometimes regarded as a conservative and slow-moving business, which leads to many vendors misunderstanding the market's specific requirements.
Medical IoT is fast evolving, despite the slow adoption of the internet of things in the healthcare industry for a long time.
While the medical internet of things appears to be complicated and contains numerous solutions, use cases may be constructed around a few key tasks, ranging from simple tracking to elaborate automation.
Clinical excellence, patient-centered care, and operational efficacy are three important pillars of a smart hospital.
Keeping the broader picture in mind while deploying medical IoT is crucial. The massive volume of data created by linked medical devices brings several opportunities in the healthcare field.
Organizations will be able to build sufficient infrastructure and develop a thorough plan for future demands with the help of an effective IoT deployment strategy.
Connected Ecosystems
Healthcare IT is moving towards centralized, comprehensive corporate IT infrastructures that improve patient-centered services, data management, and interoperability.
Ecosystems and data-driven goods are critical in today's environment for maintaining competitiveness and avoiding business risks.
As medical devices become increasingly networked, multiple services exchange real-time data insights, resulting in a better user experience. This new reality allows healthcare practitioners to operate more quickly and efficiently while lowering expenses.
Robotic Process Automation (RPA)
Integration of robotic process automation in the healthcare business would enhance clinicians and improve operations, hence making healthcare more accessible. Healthcare workers will be able to cut inefficiencies by 30%, thanks to automation.
Here are a few examples of how RPA integration is used in the healthcare business on a day-to-day basis:
Improving data extraction and streamlining patient data management.
Appointments for new patients will be scheduled as soon as possible.
Health systems can streamline and simplify the claims process by speeding up data processing.
Errors are decreased.
In 2022, RPA technologies will likely expand with efficiency, making patient data processing and care management easier and faster for healthcare businesses. According to Gartner, the number of healthcare providers investing in RPA will experience a drastic increase by 50% in the next three years.
Big Data
Like any other sector, healthcare faces issues in dealing with the volume, diversity, and velocity of data generated by EHRs, wellness monitors, nurse triages, and medical diagnostics.
Big Data assists in identifying health patterns and offers patients with timely and trustworthy answers about healthcare results, experience, and wellbeing.
In 2022, Big Data is expected to be one of the top healthcare technology trends, as data accumulates exponentially.
Conclusion
Digital transformation in health systems is critical to enhancing health care and boosting consumer interactions.
It is more than simply technological investments – results in changes in organizational culture and employee engagement. This is an enterprise investment that necessitates involvement from all company levels.
The influence of digital transformation in healthcare will be seen across the board, allowing for greater access to treatment, better quality, and lower costs.
Digital transformation may assist operational and financial efficiencies and bring long-term objectives for health systems to achieve fruition.
Related Topics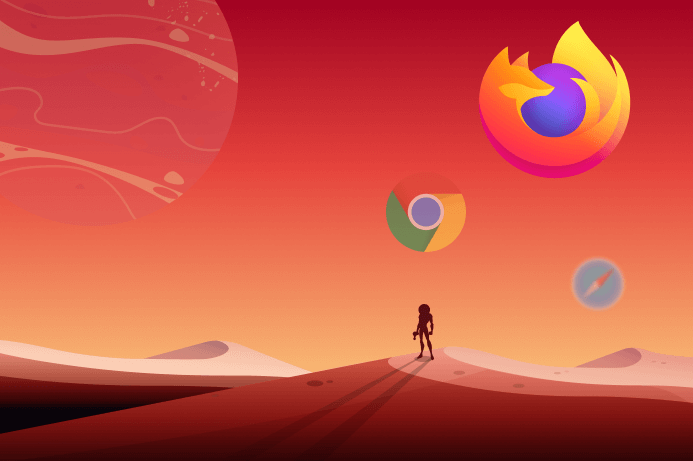 Essential JavaScript Debugging Tools for Every Developer 
Debugging JavaScript is an essential skill for every JavaScript developer, as it can help you write more reliable and efficient code. This article explores the importance of JavaScript debugging and common challenges faced during development. You also know the tools to make the debugging process more efficient, equipping you with the skills needed for cleaner, faster, and more reliable code. The Overview What is a Debugging JavaScript Tool? A debugging JavaScript tool is a software application or feature that helps developers find and fix errors, bugs, and issues in their JavaScript code, making it easier to ensure that the code…
03 October, 2023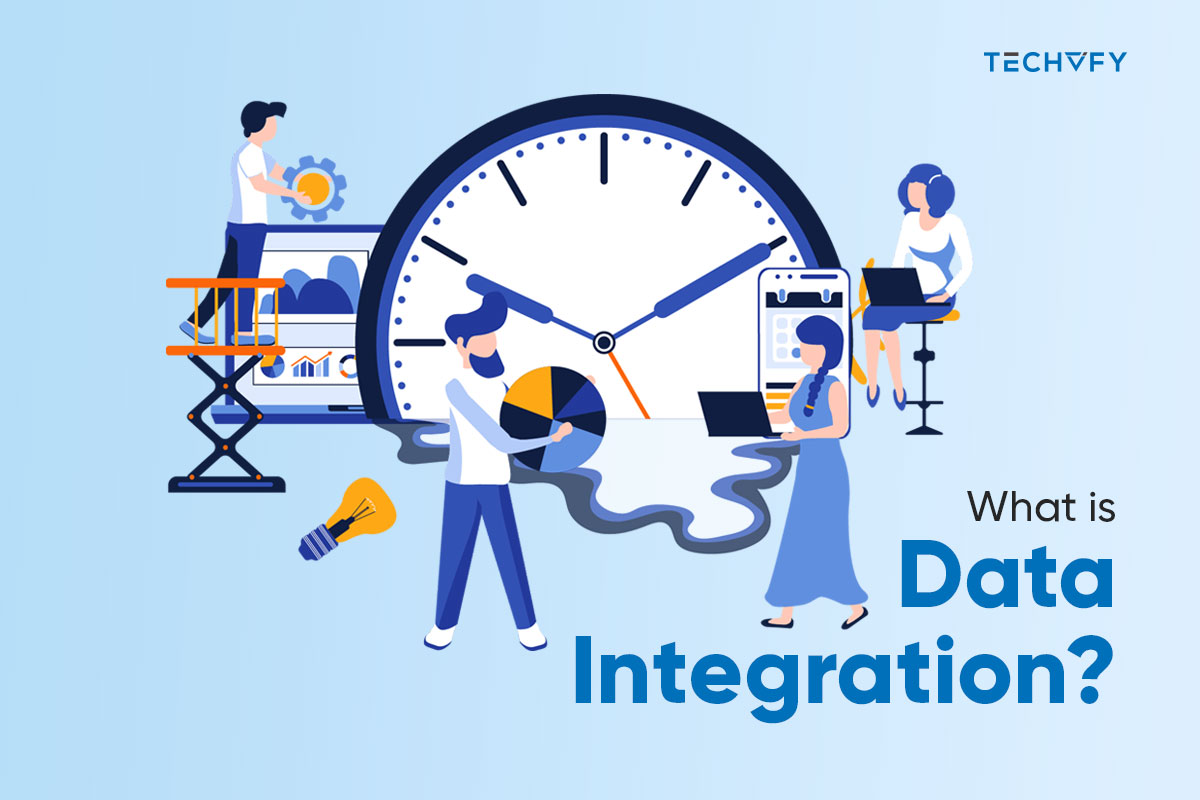 What is Data Integration? A Complete Guide
In today's ever-changing business world, understanding data integration is essential. Important information is scattered everywhere, from your company's databases to customer activities on your website. You need to be well-versed in different integration techniques. Having all your data merged and available at one point can help your organization make quick, informed decisions. Make sure you're on top of it. In this article, we will explore "What is Data Integration?" and the types of data Integration that will help your company. I. What is Data integration? 1. Data integration definition Data integration is combining information from various places into one clear…
03 October, 2023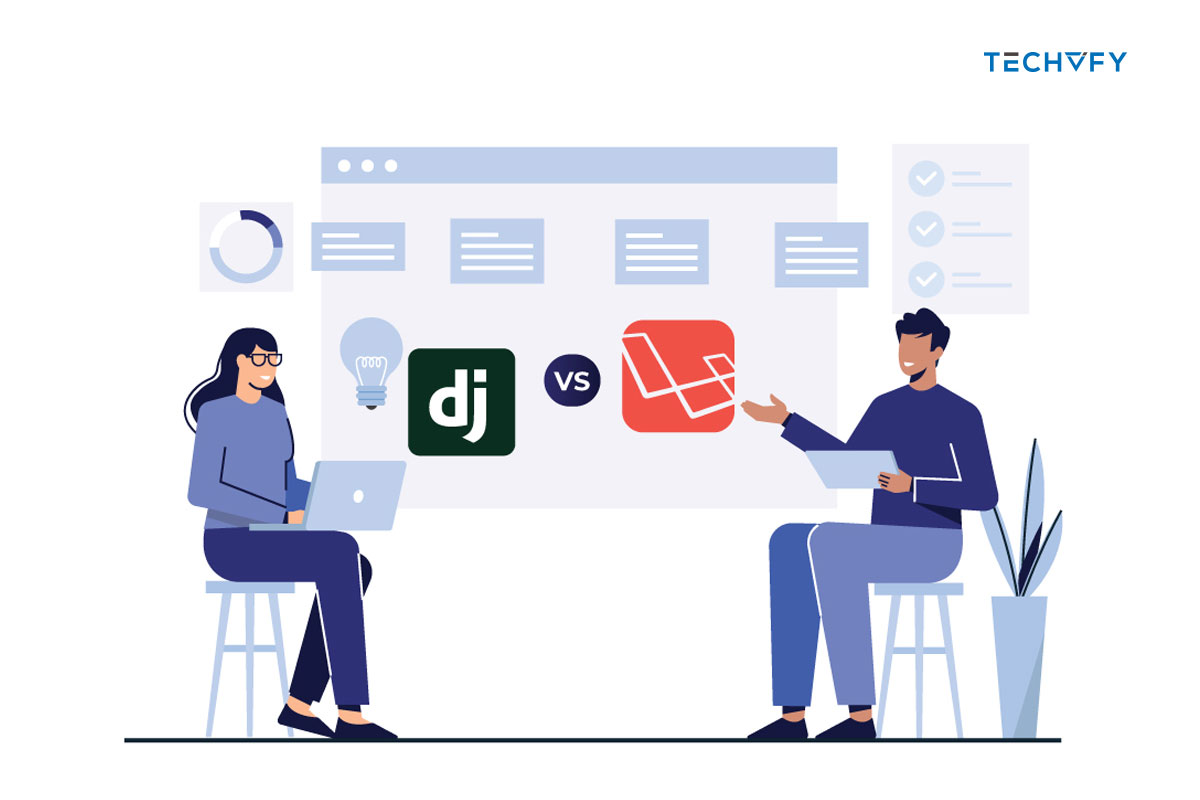 Django vs Laravel – A Detailed Performance Breakdown
In development, frameworks act like helpful tools, making tasks simpler and more consistent. Every coding language usually has such a tool to make things smoother. Both Django and Laravel are top recommendations for their respective languages. Now, let's explore Django vs Laravel, which is your perfect choice. I. Understanding Django and Laravel 1. Django Crafted in Python, Django is a framework that helps create digital projects quickly and efficiently. With built-in tools for the SQLite database, it's adaptable, scalable, and secure. Consider setting up a digital library, a social hub, or an information site. Django has got you covered. It…
02 October, 2023