Top 10 AI Consulting Companies in 2023
15 August, 2023
According to PwC, the potential contribution of AI to the global industry could reach an impressive $15 trillion by 2030. As a result, the demand for reliable AI consulting companies has increased. In this dynamic landscape, making the right choice for your AI consulting partner is crucial for unlocking the full potential of this cutting-edge technology. This article will discuss the top 10 AI Consulting Companies for 2023 and selection criteria for businesses to consider.
Top AI Consulting Companies in 2023
1. TECHVIFY Software 
With over 300 highly experienced specialists, TECHVIFY offers clients customized AI strategies and end-to-end solutions. The persistent commitment to moral artificial intelligence methods and the never-ending quest for innovation stand out among the traits mentioned. Engineers have experience seamlessly integrating AI into enterprises, driving growth, and optimizing operations. They have completed over 100 successful projects and served over 50 international clients. Companies can rely on TECHVIFY to provide practical solutions and demonstrate how to apply AI in consulting to help organizations realize their full potential.
2. Leeway Hertz 
Leeway Hertz, a small yet remarkable company, serves global brands like Pepsico, Disney, and Siemens. Their accomplishments include aiding Arya, an Indian food tech company, in developing the first robotic tea maker using AI and IoT technologies. As among the best AI consulting companies, Leeway Hertz delivers cutting-edge engineering solutions for startups and Fortune 500 companies, accelerating the adoption of AI across enterprises.
3. DataRoot Labs 
Specializing in AI-as-a-service, DataRoot Labs cater to startups with flexible pricing models. They excel in recommendation systems, natural language processing, and virtual assistant technology, guiding businesses to deploy AI efficiently and overcome challenges. Their impressive portfolio includes projects like defect detection in solar panels, personal coach apps, in-store customer tracking apps, and empathetic virtual assistants, showcasing their computer vision and AI technologies expertise.
4. Addepto 
Established in 2017, the fast-growing company aids Fortune 500 giants like P&G and Citibank in developing AI strategies and solutions. Their expertise covers all data-related fields, and they have successfully created complex AI solutions for renowned companies. Notable projects include a digital twin for airport operation, an intelligent passenger and baggage tracking system, and predictive modeling for inventory management. Addepto's dedication to unleashing the value of data and AI helps clients build new business models and streamline existing ones, making them a reliable partner for growth.
5. Infosys 
Infosys, a well-known IT outsourcing firm, also provides services for companies to achieve their AI in consulting industry objectives. Their AI consulting focuses on intelligent enterprise automation, the development of new revenue models, and the promotion of "responsible AI" for ethical use. According to Infosys, this framework alone can increase client operating margins by up to 5%. Clients benefit from access to analytics tools to optimize enterprise operations, while collaborating with Infosys assures appropriate AI governance, risk mitigation, and ethical principles.
6. Cambridge Consultants 
With a 900-strong team and over 20,000 sqm of R&F facilities, Cambridge Consultants have delivered AI breakthroughs in self-piloting drones, language translation, and intelligent driving assistance. Their expertise extends to consulting other businesses keen on leveraging machine learning opportunities. Cambridge Consultants' diverse portfolio includes projects such as drone delivery, AI-based military robots, proprietary crop spraying tech, and AI systems for automated cyberattack responses.
7. InData Labs 
InData Labs, established in 2014, is an AI consulting agency specializing in intelligent system advising and implementation services. With a team of over 50 data scientists, engineers, and analysts, they offer AI R&D, PoCs, and AI web/mobile app development. Clients benefit from predictive analytics, NLP, computer vision, and intelligent automation, enabling meaningful insights, audience understanding, demand forecasting, risk reduction, and cost elimination. Their AI-powered solutions include pose estimation in fitness, face recognition for surveillance, ticket processing software, and more. InData Labs excels in delivering predictive analytics for logistics, eCommerce, sports, entertainment, and healthcare, along with NLP tools for interpreting, education, and sentiment analysis.
8. ThirdEye 
They leverage big data technologies for higher business value, specializing in chatbot creation, custom ML algorithms, and machine learning consulting. Offering end-to-end big data and AI solutions, ThirdEye also provides open-source tools for anomaly detection and predictive analytics. With over 30 successful projects, including clients like Microsoft, Walmart, and British Petroleum, their expertise gets recognized through industry awards. Notable projects involve image quality detection, MLOps engineering, and predictive metrology for clients.
9. Accenture 
Accenture is one of the leading AI consulting companies, providing a wide range of services that mix strategy, consulting, and interactive technology. Clients can use their virtual capabilities to harness the power of technology and human inventiveness, transforming businesses for the future generation. Their AI consulting services address various requirements, allowing companies to achieve their business goals more quickly and efficiently. With a global presence, Accenture excels in cloud-based solutions, empowering smarter and faster decision-making for growth. Their use of AI in consulting includes enterprise architecture design, machine learning development, deployment, and extensive training and support programs.
10. 7EDGE
7EDGE is a leading AI consulting firm known for its digital transformation solutions and high-end product development capabilities. Manufacturing, finance, aviation, defense, and military are just a few fields where the organization has vast experience. 7EDGE provides a wide variety of services to assist enterprises on their transformative journeys, focusing on digital transformation and AI-driven solutions. Their professional staff excels in crafting robust, quality-driven solutions at the cutting edge of AI technology. The company empowers organizations to improve efficiency, streamline operations, and explore new possibilities in today's digital ecosystem by leveraging powerful AI technologies and industry-specific knowledge.
AI consulting at TECHVIFY:
The Benefit and Examples of AI Business Consulting
II. Criteria for choosing the best consulting AI
| | |
| --- | --- |
| Expertise  | When considering a team, look for experienced artificial intelligence consulting companies successfully delivering similar custom projects. Review their portfolio and case studies to understand their industry experience and ability to handle large datasets. Additionally, ensure that the firm can scale solutions as your business grows. |
| Communication  | Developers should understandably explain their process and be open to feedback. A strong project management team maintaining regular communication about progress and challenges is essential for a successful partnership. |
| Security  | Choose an AI consulting company committed to data privacy and security. Verify their data protection policies, regulations adherence, and experience handling sensitive information. |
| Customization  | Prioritize a firm that offers tailored solutions aligned with business needs. To enhance operations, look for their ability to comprehend your requirements, assess data infrastructure, and design personalized AI solutions, such as natural language processing (NLP) or automation. |
| Cost  | While cost is a factor, focus on the value you receive. Select an AI consulting partner with competitive pricing, but don't compromise on the quality of service. |
Conclusion
AI consulting companies can propel your business toward innovation, growth, and unparalleled success in this era of unprecedented technological advancement. Choose wisely and embark on a transformative journey into the future of AI-driven excellence.
No tags for this post.
Related Topics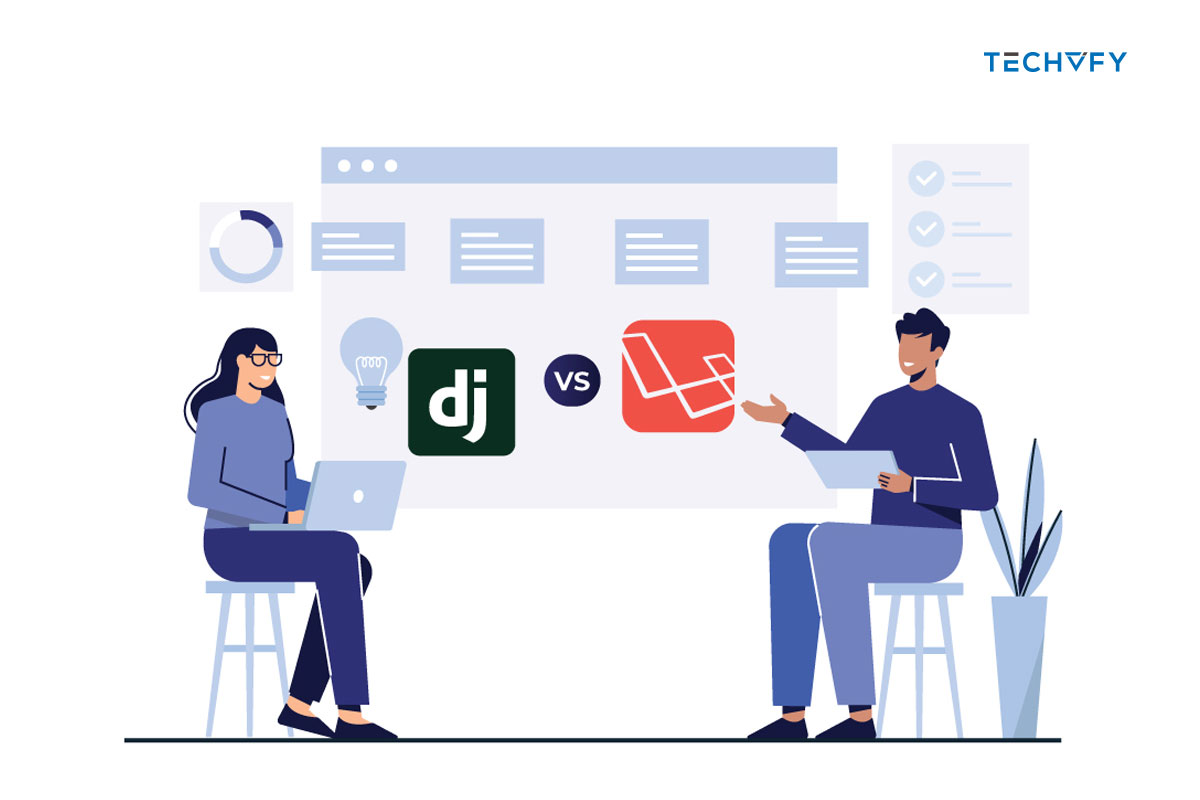 Django vs Laravel – A Detailed Performance Breakdown
In development, frameworks act like helpful tools, making tasks simpler and more consistent. Every coding language usually has such a tool to make things smoother. Both Django and Laravel are top recommendations for their respective languages. Now, let's explore Django vs Laravel, which is your perfect choice. I. Understanding Django and Laravel 1. Django Crafted in Python, Django is a framework that helps create digital projects quickly and efficiently. With built-in tools for the SQLite database, it's adaptable, scalable, and secure. Consider setting up a digital library, a social hub, or an information site. Django has got you covered. It…
02 October, 2023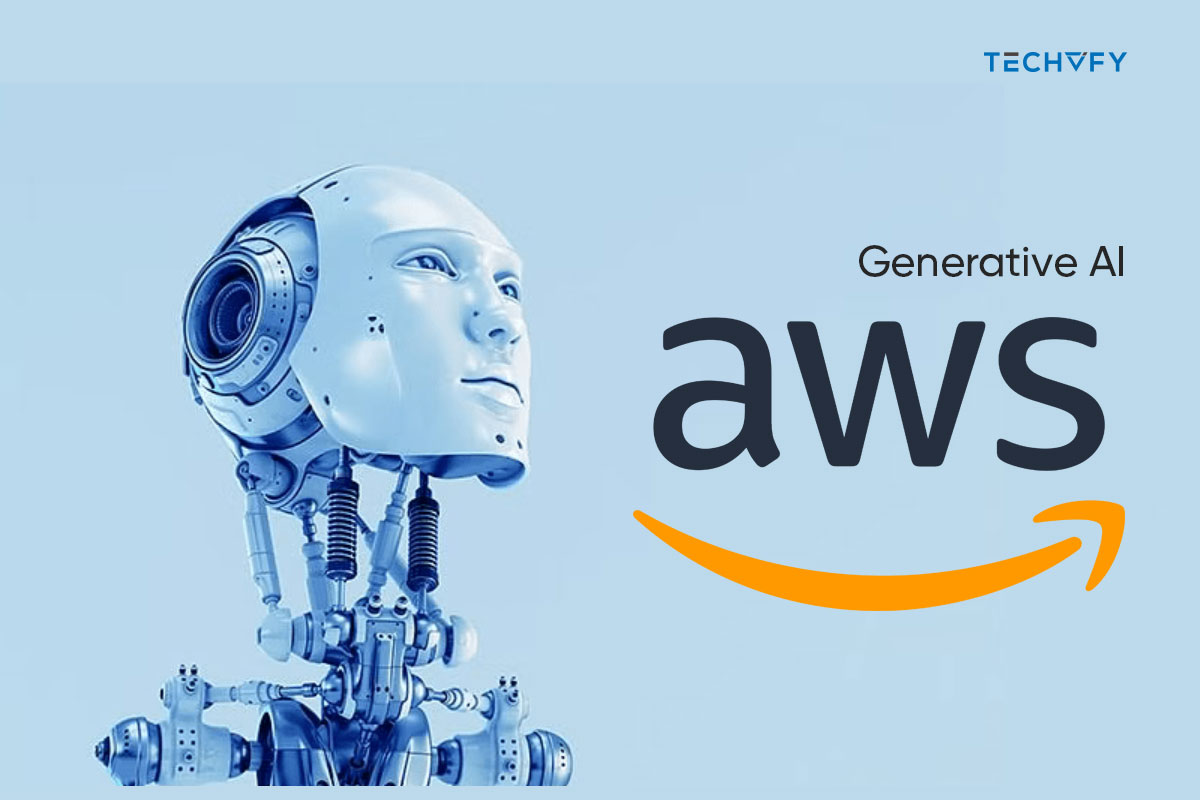 Unraveling the Power of Generative AI on AWS
Curious about generative AI on Amazon Web Services (AWS)? Our latest article breaks it down, showcasing the tools AWS offers and how they're shaping the future of AI-driven projects. Dive in to get a clear, tech-savvy perspective on making the most of AWS's capabilities for your generative AI endeavors. I. Generative AI on AWS in Brief If you've been keeping tabs on the latest technological advancements, you've likely come across the term "generative AI." At its core, generative AI refers to advanced algorithms that allow machines to create, design, and simulate entirely new content. That means they're not just processing…
02 October, 2023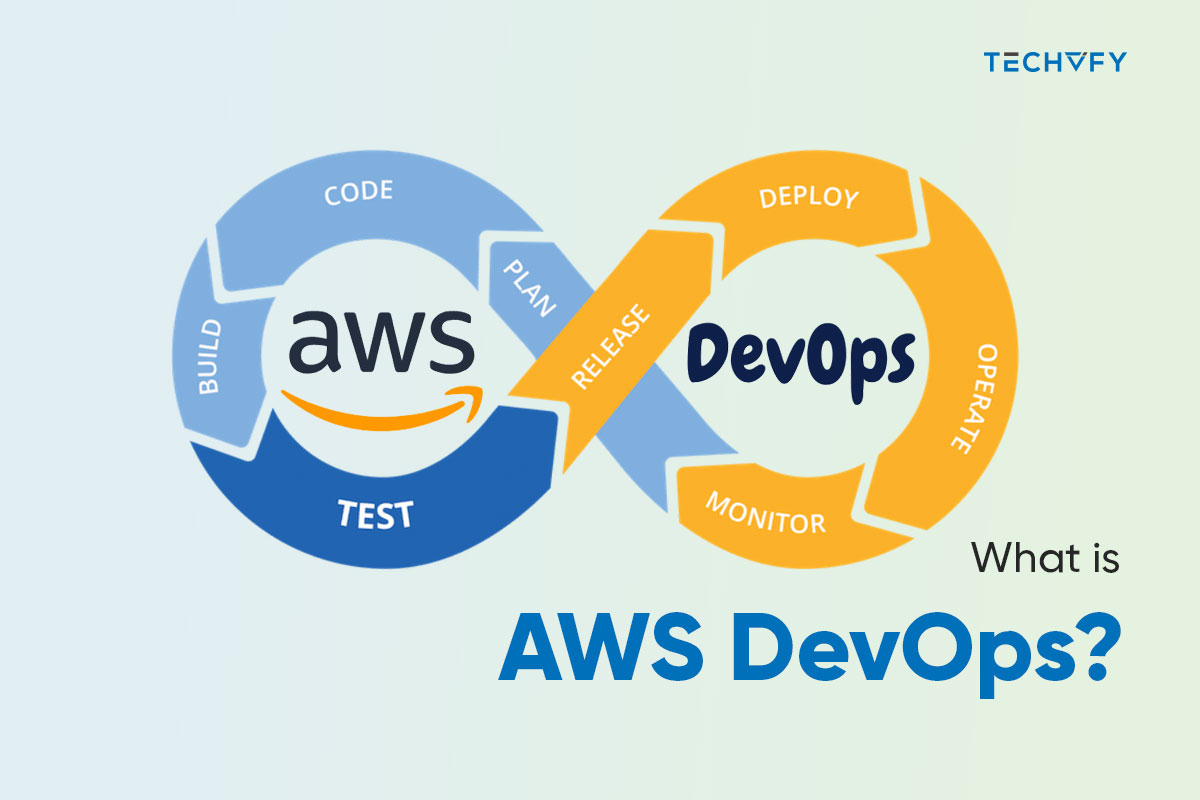 What is AWS DevOps? All You Need to Know
Speed, quality, and security are paramount in today's dynamic software landscape. According to AWS and Strongdm, with a staggering 24 times reduction in deployment failures and three times faster feature delivery, AWS DevOps is the transformative force behind these achievements. This article will explore the core of AWS DevOps, including its basis, services, tools, and best practices. I. What is AWS DevOps? AWS DevOps is Amazon's solution for applying the DevOps methodology utilizing its cloud platform and specialized tools and services. It provides capabilities that help organizations automate and streamline their software development and delivery processes. II. Importance of AWS…
29 September, 2023