AI in Construction: What Can it Do for Businesses 
10 November, 2023
By pushing innovative technology to the forefront of building projects, artificial intelligence is revolutionizing the construction sector. It is a revolutionary force that increases the intelligence and efficiency of construction projects, not merely a tool. This article by TECHVIFY will discuss how to use AI in construction industry and how building companies may utilize it to their advantage.
I. Understanding Artificial Intelligence (AI) in Construction
The main goal of artificial intelligence in construction market is to use innovative technologies to improve, speed up, and secure building projects. It resembles having a virtual assistant on the building site. Several aspects of the building industry utilize AI technology, including data analytics, computer vision, and machine learning. AI can assist with architectural design, problem-solving, and even worker safety. While robots can handle some of the hard lifting, AI-enabled aircraft can monitor the construction site from above. Additionally, by ensuring that everything gets done correctly the first time, AI can help save money. AI is like a super tool for building; it makes everything more accessible and innovative.
II. Benefits of AI in Construction
| | |
| --- | --- |
| Effective Design and Planning | Using AI, especially in Building Information Modeling (BIM) and generative design, engineers, and architects may produce 3D models for more effective strategy, planning, and construction. Identifying and averting conflicts amongst sub-teams lowers the possibility of expensive rework. |
| Measuring Site Development | At building sites, AI-powered robots take 3D pictures and compare them with project and BIM data. This upside facilitates monitoring advancement, promptly detecting quality concerns, and upholding project budgets and timelines. |
| Robust Fleet Management | AI and the IoT – Internet of Things – enable more efficient equipment and vehicle management for construction enterprises. Predictive maintenance, fuel monitoring, and real-time tracking reduce breakdowns while saving money and effort. |
| Risk Mitigation | AI assists in identifying and reducing risks associated with construction sites, including delays, quality problems, and safety dangers. Teams may proactively address safety concerns by using risk rankings to determine the order of importance for issues. |
| Reducing the Labor Shortage | Robots driven by AI help project managers monitor job sites and allocate resources, particularly in locations where the workforce is scarce. Even in faraway areas, they monitor advancement and boost production. |
| Predictive Analytics | Predictive analytics is a process of using AI algorithms to analyze sensor data and historical records to make predictions or generate insights. Due to their ability to foresee and resolve problems before they impede operations, construction businesses can improve planning, safety, and decision-making. |
| Time and Money Savings | Artificial intelligence (AI) technologies increase productivity and decrease rework, saving construction projects money and time. |
AI-related insights for multiple industries:
Benefits of AI in Healthcare you should know
III. Cutting-edge AI Technologies and Innovative Solutions in the Construction Industry
1. StructionSite
A practical solution for documenting progress at construction sites is StructionSite. With its Site Documentation tool, customers can record films, 360-degree photographs, and regular photos that fit in with the floor plan. StructionSite is unique because of its AI-powered features, which let users identify pictures with ease and build a virtual job site that is accessible from any location. This tool makes project monitoring and communication much more accessible.
2. EarthCam
Construction teams rely on EarthCam, a well-known provider of live camera technology, content, and services, to monitor and document their projects. With its camera footage, live streaming video, and robust construction time-lapse features, EarthCam offers a complete ecosystem of visual data solutions that improve transparency and project management. Using cutting-edge server-side AI and Edge Computer Vision, EarthCam automates alerts, tags, and visualizations using AI Object Detection, surpassing human observation and freeing teams to spend more time on action and less time on manual project monitoring.
3. Autodesk's Construction IQ
With the help of AI and machine learning, Autodesk's Construction IQ helps project managers manage and reduce risks in four critical areas: cost, time, quality, and safety. This Autodesk Build and Autodesk BIM Collaborate solution helps with problem identification and prioritization so that the appropriate tasks get finished on time. Construction IQ offers helpful assistance whether you're working on safety improvements, handling design issues, or exploring RFIs.
4. viAct
viAct is a committed business specializing in thorough project monitoring for building projects. It uses cutting-edge artificial intelligence of things (IoT) to automate maintenance, productivity, and safety tracking. ViAct does this by integrating scenario-based AI technology with currently installed job-site cameras. With the help of this innovation, on-site cameras may now easily record issues related to safety or productivity. After that, ViAct displays the data in an easy-to-use dashboard that helps teams quickly find and fix compliance and safety-related problems.
5. Constru
With an emphasis on administrators and project managers specifically, Constru uses cutting-edge computer vision and AI to optimize and improve construction project management. By automatically comparing BIM to 360-degree photos of the job site, the system helps identify inconsistencies between construction plans and actual builds. This trait lessens the need for rework by making the process of finding discrepancies simpler. Constru additionally provides the ability to add system-detected disparities as issues to Autodesk Construction Cloud, enabling users to manually and automatically handle found differences inside familiar processes.
IV. Future of AI in Construction Industry
AI has enormous potential to streamline building processes, from structural design to investment decisions. It will not replace human interaction, but it can revolutionize industry. Instead, it's about combining human and artificial intelligence to create more dependable and environmentally friendly buildings.
The market for AI in the construction industry is expanding at a remarkable pace. With a vigorous compound annual growth rate of 24.30%, projections show it will reach $9.53 billion in the following five years. By 2030, sales of AI solutions will likely go over 55%, with big companies like IBM, Microsoft, and Oracle setting the pace.
Disadvantages of AI in construction industry include the need for substantial investments, data accessibility, data privacy concerns, integration complexities, and the impact on the labor market. However, the potential for innovation and efficiency outweighs these hurdles, promising a bright future for AI applications in construction.
FAQs
Q: What is Artificial Intelligence (AI) in construction? 
Artificial intelligence, or AI, is transforming the building industry. It designs, manages, and improves projects using intelligent algorithms to make them quicker, safer, and more effective. It makes building more economical and bright by reducing mistakes and saving time and money.
Q: How can AI be used in construction? 
Artificial intelligence, or AI, is utilized in construction for various tasks, including planning, labor optimization, risk management, cost control, quality assurance, equipment management, and data analysis. It increases the speed, safety, and economy of construction.
Conclusion
With tools like Autodesk's Construction IQ for task prioritization, StructionSite for documentation, EarthCam for visual data, viAct for tracking automation, and Constru for issue identification, artificial intelligence is revolutionizing the construction industry. These developments open up a bright future for artificial intelligence in the construction industry by improving productivity, economy, and sustainability.
TECHVIFY is willing to help if your construction company wants to use AI solutions to transform operations. With 300+ experienced experts, we are a well-known AI firm in Vietnam that guarantees the success of your projects.
No tags for this post.
Related Topics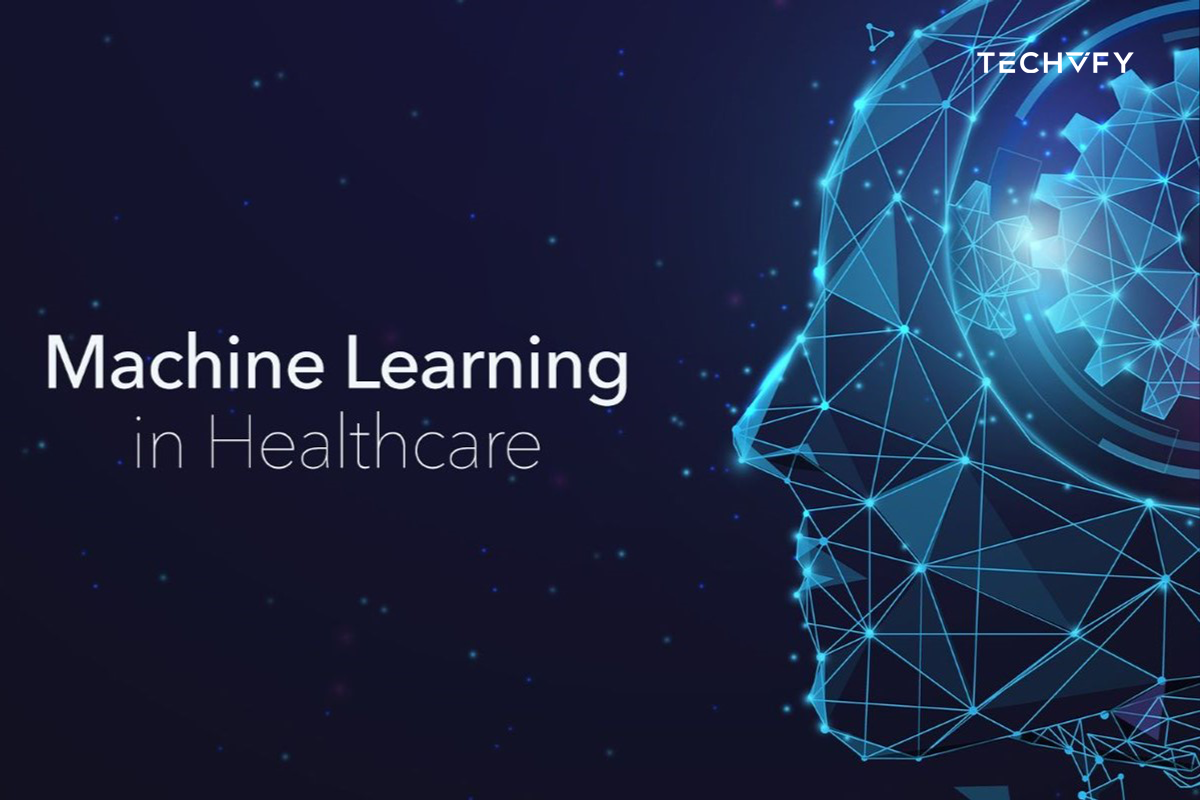 Machine Learning in Healthcare – The Future Trend You Must Know
The healthcare sector is constantly advancing, with continuous developments in technology and treatments. This rapid progress can be challenging for healthcare professionals to stay abreast of. The term "machine learning in healthcare" has recently gained significant attention. But what is machine learning in healthcare? Why is machine learning important in healthcare for managing patient data? And what are the benefits of machine learning in healthcare? I. What is machine learning in healthcare? Machine learning in healthcare depends on gathering patient data. By employing systems and tools that organize and classify this data, machine learning algorithms can uncover patterns within these…
28 November, 2023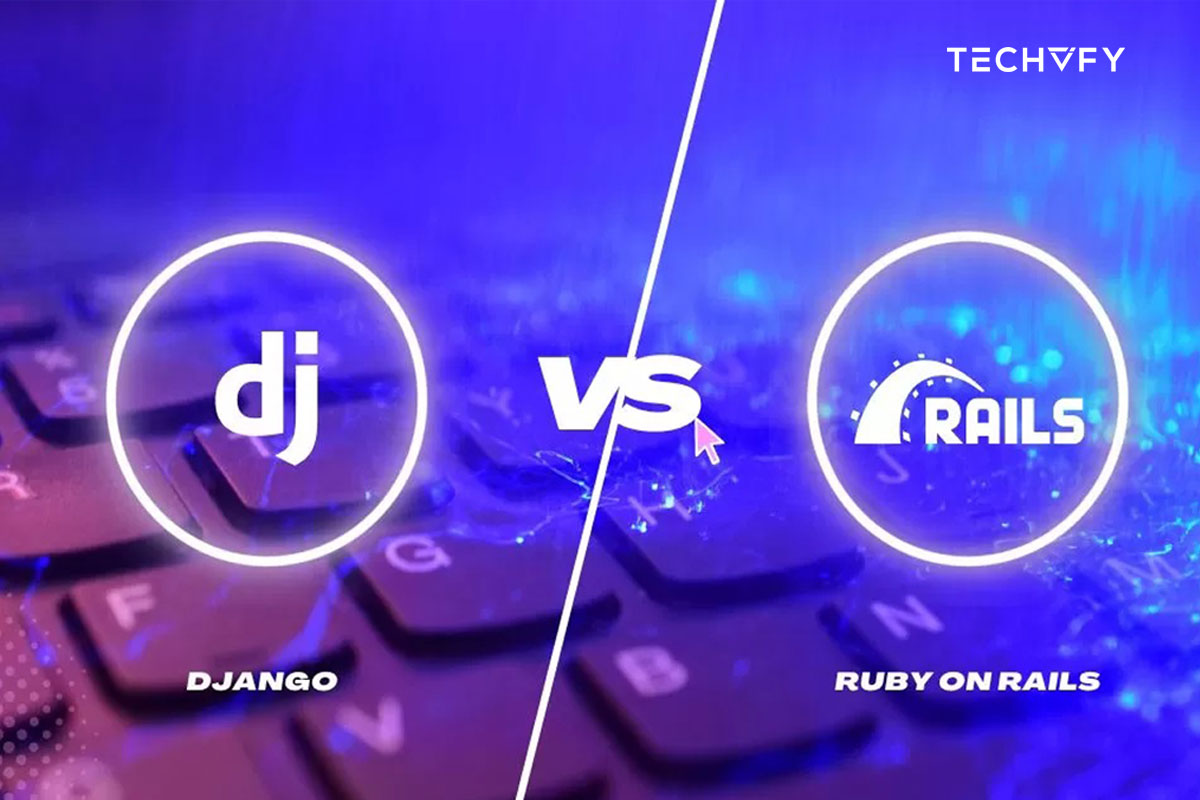 Ruby on Rails vs Django: Which Framework for Your Project?  
In the dynamic world of web development, two frameworks stand out as giants: Ruby on Rails vs Django. Both frameworks are open-source, high-level, and designed to streamline the development of web applications. While they share many similarities, they also possess distinct characteristics that cater to different developer preferences and project requirements. In this article, TECHVIFY will discuss two frameworks to help you understand the basis for making vital choice decisions. I. What are Ruby on Rails vs Django? 1. What is Ruby on Rails? Ruby on Rails (RoR) is a full-stack web application framework in the Ruby programming language. Embracing…
27 November, 2023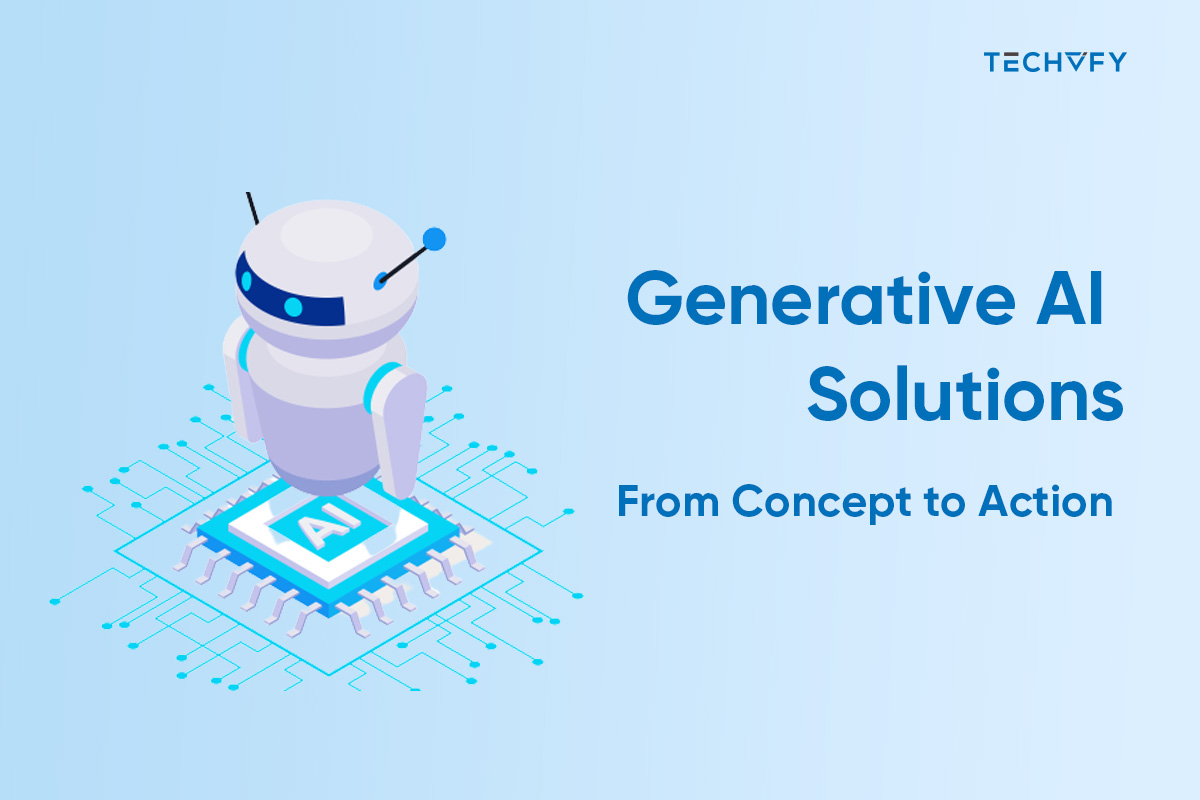 Generative AI Solutions: From Concept to Action
These days, generative AI influences many industries and brings about a fresh wave of innovation and change. It is at the center of the latest developments, from innovations in healthcare to transforming the entertainment sector. This revolutionary technology fosters creativity, efficiency, and customized experiences; it is more than a tool. Researchers, developers, and companies worldwide are utilizing its potential to create unimaginable methods. In this article, TECHVIFY will discuss the significance, advantages, practical uses, and implementation of generative AI solutions.  Importance and relevance of generative AI in various industries   Generative AI stands at the forefront of transformative technologies, impacting industries…
24 November, 2023