Bing Chat vs ChatGPT vs Google Bard – Which One Suits You Best? 
20 October, 2023
In the ever-expanding realm of AI-driven chatbots, choosing the right one for your needs can be daunting. Three noteworthy contenders stand out among the myriad options: ChatGPT vs Google Bard vs Bing Chat. Each of these conversational AI models boasts its own set of unique features, capabilities, and advantages. In this comparative exploration, we will discuss the intricacies of Bing Chat vs ChatGPT vs Google Bard to help you make an informed choice. From their underlying language models to their accessibility, cost, and potential use cases, we will unravel the distinct facets of each chatbot. By the end of this discussion, you should have a clearer understanding of which best aligns with your chatbot needs.
I. Understanding Bing Chat vs ChatGPT vs Google Bard
1. Bing Chat: What Can It Do for You?
What is Bing Chat?
Bing Chat is a conversational AI chatbot from Microsoft that can search for information, generate creative text formats, translate languages, and answer questions informally. It is built on the same technology as ChatGPT but integrated into the Microsoft Edge browser and the Bing search engine.
Unlock Bing Chat's Remarkable Features
Bing Chat is distinctive for a few unique factors. You won't have to look far to discover it because it is already in the Microsoft Edge browser and the Bing search engine. It can even create images from text, which is remarkable because few other chatbots can do that. This fact makes it ideal for a variety of artistic endeavors. Bing Chat is a robust and adaptable chatbot because of its connections to Microsoft products and exceptional image-generation capability.
2. ChatGPT: A Closer Look and Its Features
What is Chat GPT?
Launched on November 30, 2022, ChatGPT is an extensive language model chatbot created by OpenAI. It depends on GPT-3.5 or GPT-4, two models from OpenAI's exclusive family of generative pre-trained transformer (GPT) models based on the Google Transformer Architecture. It adjusts conversational applications using supervised and reinforcement learning methods.
Dive into ChatGPT's Unique Features
ChatGPT's unique feature is its ability to have philosophical conversations with users. This trait is because ChatGPT trains on a dataset comprising a diverse spectrum of intellectual and ethical topics, which empowers it to function as a dependable and well-informed assistant. Bing Chat and Google Bard can also have philosophical conversations with users, but they are not as explicitly designed for this purpose as ChatGPT. Additionally, ChatGPT has a more extensive text dataset, which can give more detailed answers.
3. Google Bard
What is Google Bard?
Bard is an extensive language model chatbot developed by Google AI. It is unique because it is conversational and can understand and reply to natural language queries. Bard is also integrated with the Google Search engine, meaning it can access and process information from the web.
Extraordinary Capabilities Sets Google Bard Apart
Google Bard has a remarkable ability compared to ChatGPT vs Bing Chatbot – it can fetch real-world information through Google Search. This unique skill gives Bard some distinct advantages. It means Bard can provide you with the most up-to-date and accurate answers because it has access to the latest information on the web. Plus, it's not limited to one source; it can pull data from various places like websites, news articles, and scientific papers, making its responses richer and more informative. This real-world connection also gives its answers a grounded and realistic feel, making it great for various tasks.
Critical Differences Between Bing Chat vs ChatGPT vs Bard
Language Model
Bing Chat relies on Microsoft's in-house creation, GPT-4, reflecting the company's significant investment in natural language understanding and generation.
ChatGPT, on the other hand, harnesses the power of GPT-3.5 or GPT-4, developed by OpenAI. After meticulous fine-tuning, these models have gained recognition for producing human-like text in conversational contexts.
In contrast, Google Bard takes a unique approach, drawing upon LaMDA, Google's proprietary language model. LaMDA excels in complex, multi-turn conversations due to its specially calibrated and unique capabilities.
Platforms & Availability
Bing Chat, conveniently accessible on the Bing website and seamlessly integrated into the Microsoft Edge browser, is the preferred choice for individuals entrenched in the Microsoft ecosystem.
ChatGPT offers remarkable flexibility, accessible through the OpenAI website and a dedicated mobile app compatible with iOS and Android. This expansive availability caters to a broad and diverse user base.
In contrast, Google Bard currently has limited accessibility, restricted to a select group of users. However, plans for an upcoming expansion make it accessible to a larger public audience soon.
Accessibility
Bing Chat offers a user-friendly AI chat experience that prioritizes accessibility. It is free to use and available worldwide through the Bing website.
ChatGPT is also accessible to many users, but it is essential to remember that certain implementations can have usage restrictions. For example, the accessible version of ChatGPT has limited functionality, and the paid subscription version may not be available in all regions.
Google Bard is currently in beta testing and is only available to a limited number of users.
Cost
Bing Chat is an excellent choice for budget-conscious users. It is freely available but has a limit of 50 requests per day.
Similarly, ChatGPT also offers free access to its services with GPT 3.5. However, it's important to remember that there may be limitations when you want to perform specific tasks related to images or read links. Consider a subscription or custom integration for more extensive usage for $19 with GPT 4.
Conversely, at the moment, Google Bard provides free access to a limited group of users. Nevertheless, it's worth noting that plans are underway for it to transition into a paid subscription model when made available to a broader audience. Thus, future cost considerations could become a factor for Google Bard users.
Use Cases
Bing Chat vs ChatGPT 4 vs Bard offers diverse applications, making them versatile tools for various tasks. They can answer questions, generate creative text formats, assist with numerous studies, research specific topics, facilitate learning, and create content. Despite their shared versatility, each chatbot possesses distinct strengths due to its unique characteristics.
Bing Chat excels in providing comprehensive and informative responses to questions, making it an invaluable resource for knowledge seekers.
In contrast, ChatGPT stands out by its proficiency in following instructions and thoughtfully fulfilling a diverse range of tasks, making it a flexible tool for many purposes.
On the other hand, Google Bard exhibits exceptional capabilities in accessing and processing real-world information. This trait enables it to provide even more thorough and educational responses; it excels in jobs involving recollecting complex information and having long, multi-turn conversations.
Bing Chat vs ChatGPT vs Google Bard, which is the best?
Depending on your particular requirements and tastes, you can choose ChatGPT vs Bing Chat vs Google Bard in chatbots.
Given that it is accessible to everyone for free and has no usage restrictions, Bing Chat is a desirable option for those who prioritize cost-effectiveness. Additionally, Bing Chat offers features like keyboard navigation, screen reader compatibility, high contrast mode, and font size customization to users who require accessibility. Microsoft's most recent investment in natural language comprehension is powered by GPT-4.
Conversely, ChatGPT is a flexible choice that users may use that needs a chatbot with many functions, like text production, language translation, content development, and educational responses. ChatGPT provides a paid subscription version with complete access, unlimited usage, and priority support for those prepared to invest in a premium chatbot. The ability of ChatGPT to integrate with various goods and services, such as webhooks and Slack, makes it unique.
Though it's still in beta testing and only available to a select few, Google Bard draws individuals interested in cutting-edge artificial intelligence. Driven by Google AI's advanced LaMDA language model, it has the potential to achieve sophisticated functions. Google Bard has a distinct advantage because of its thorough training on a large text and code dataset, which has given it a broad range of skills and expertise. Thus, Google Bard could be a good option if you're patient and prepared to wait for the beta testing to end.
Let TECHVIFY shows you how chatbots are changing the way we see the world:
Chatbots for Business: Real-world Examples, Benefits, and Best Practices

Chatbot vs Conversational AI Chatbot: Understanding the Differences
Conclusion
Choosing the right chatbot in today's world of AI technology is crucial. Three top contenders stand out: ChatGPT vs Bard vs Bing Chat.
Bing Chat is perfect for those who want an easy, budget-friendly option. It's integrated into Microsoft products, making it accessible and great for getting detailed answers. ChatGPT, powered by OpenAI, is your go-to for creativity and versatility. It can do a lot, from translating languages to helping with education. There's even a paid version for more features. While still testing, Google Bard promises to bridge the gap between information and creativity.
The choice depends on your needs. Bing Chat for easy access and detailed responses, ChatGPT for flexibility, or keep an eye on Google Bard for emerging capabilities.
No tags for this post.
Related Topics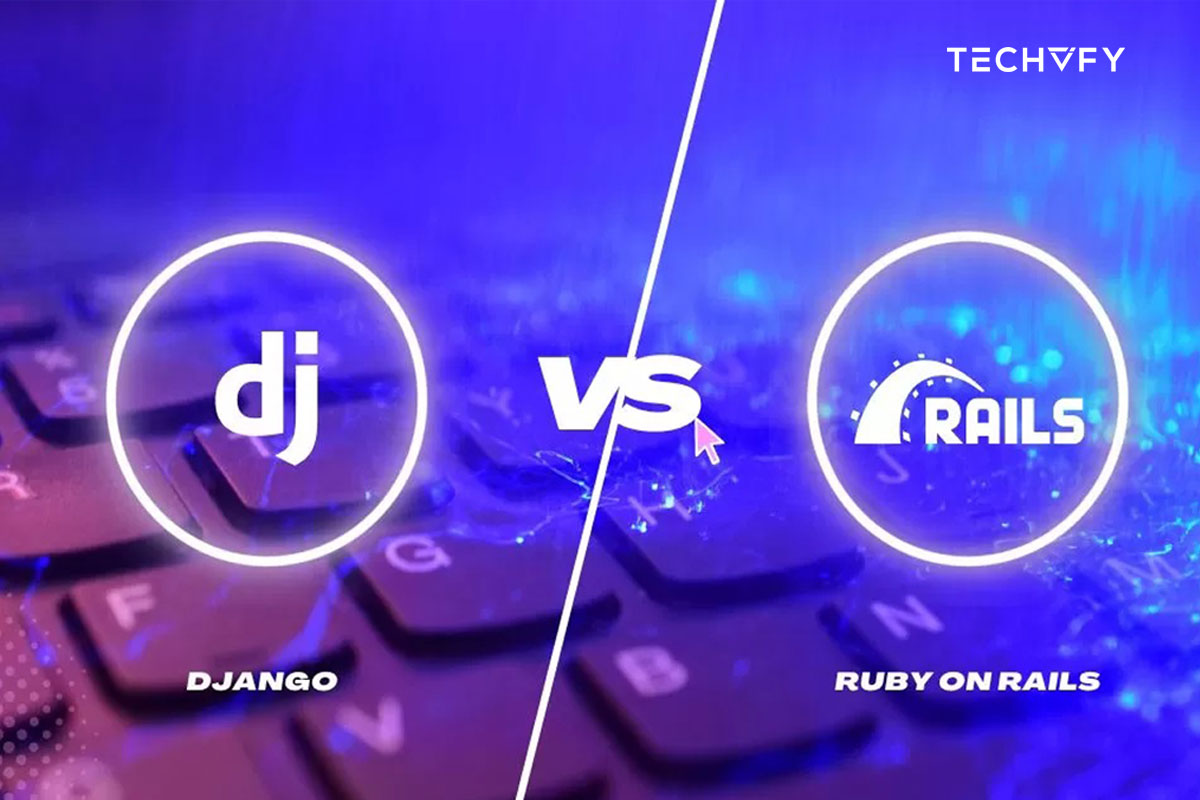 Ruby on Rails vs Django: Which Framework for Your Project?  
In the dynamic world of web development, two frameworks stand out as giants: Ruby on Rails vs Django. Both frameworks are open-source, high-level, and designed to streamline the development of web applications. While they share many similarities, they also possess distinct characteristics that cater to different developer preferences and project requirements. In this article, TECHVIFY will discuss two frameworks to help you understand the basis for making vital choice decisions. I. What are Ruby on Rails vs Django? 1. What is Ruby on Rails? Ruby on Rails (RoR) is a full-stack web application framework in the Ruby programming language. Embracing…
27 November, 2023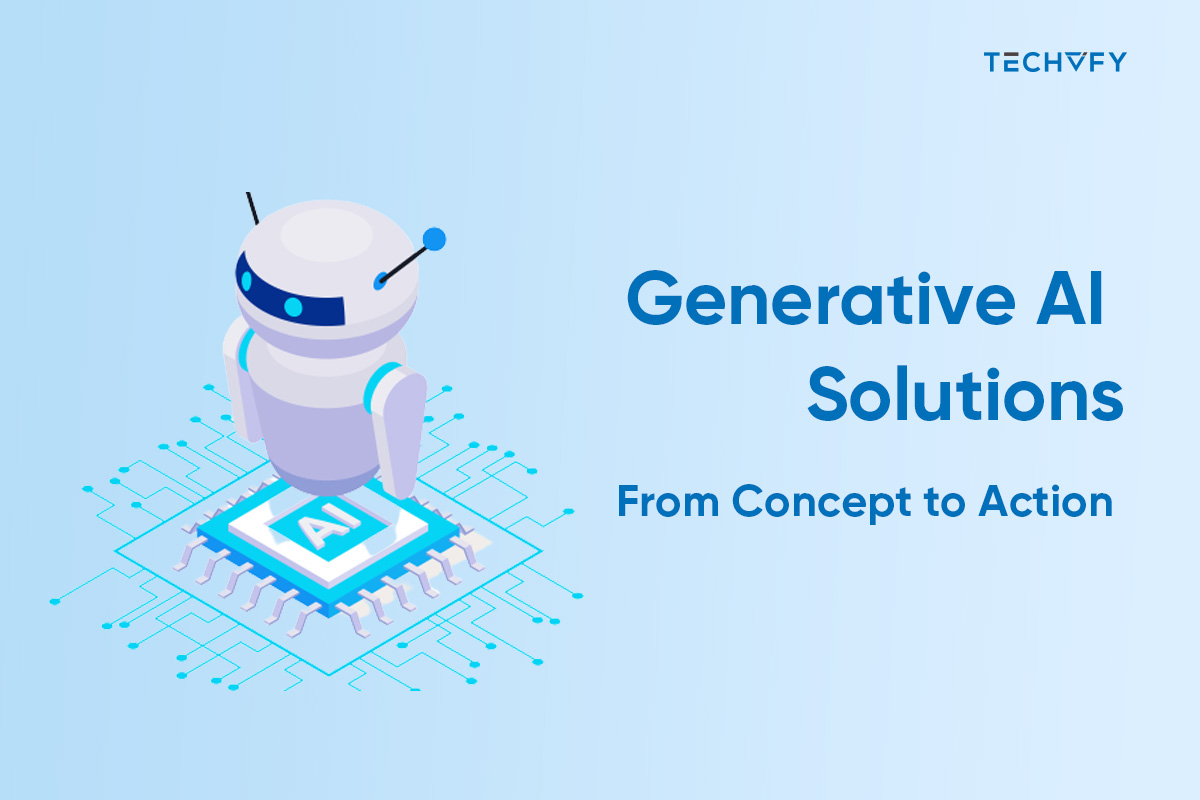 Generative AI Solutions: From Concept to Action
These days, generative AI influences many industries and brings about a fresh wave of innovation and change. It is at the center of the latest developments, from innovations in healthcare to transforming the entertainment sector. This revolutionary technology fosters creativity, efficiency, and customized experiences; it is more than a tool. Researchers, developers, and companies worldwide are utilizing its potential to create unimaginable methods. In this article, TECHVIFY will discuss the significance, advantages, practical uses, and implementation of generative AI solutions.  Importance and relevance of generative AI in various industries   Generative AI stands at the forefront of transformative technologies, impacting industries…
24 November, 2023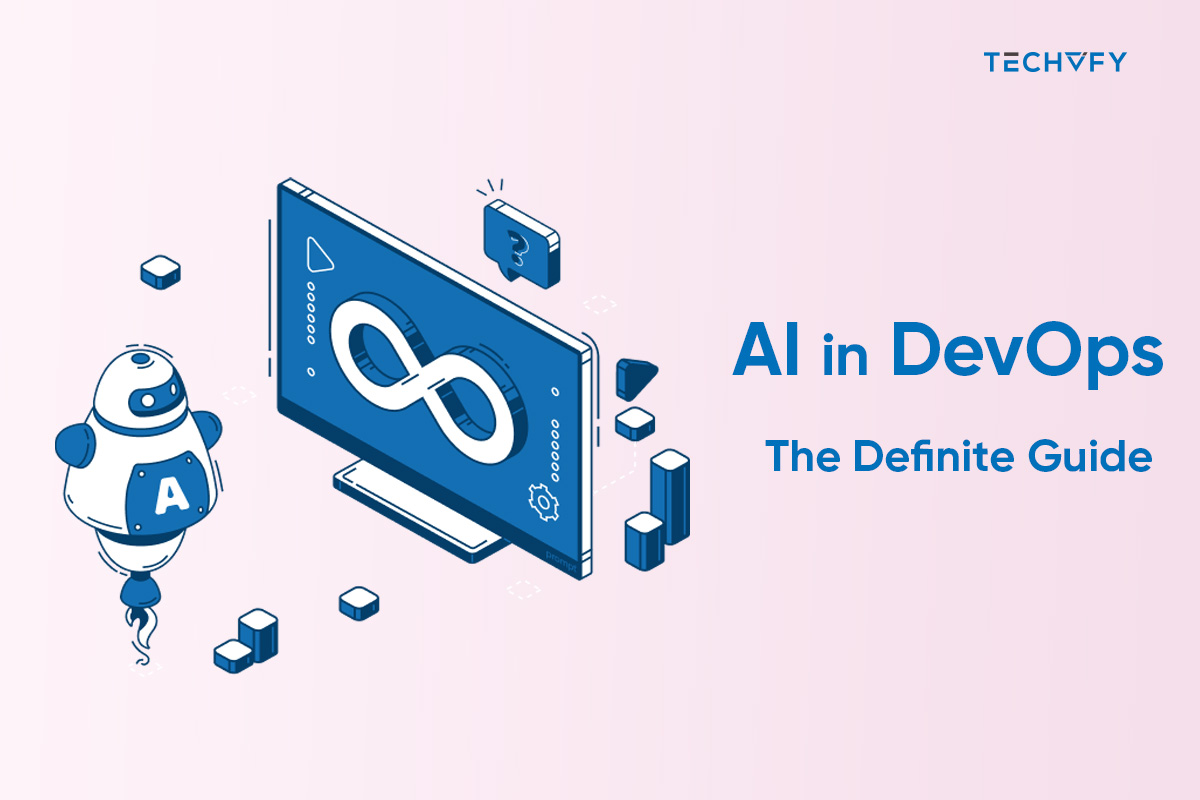 AI in DevOps – The Definite Guide
DevOps merges the realms of software creation and IT operations to deliver software swiftly and reliably. AI, a field within computer science, develops machines capable of tasks resembling human abilities, such as visual recognition and decision-making.   Using AI in DevOps involves utilizing advanced computer technologies to enhance and accelerate software functionality. This integration aids in software testing, preparation, and security.   This article delves into integrating AI into the DevOps transformation journey. We will discuss the various AI technologies employed in DevOps' benefits and examine the challenges of using AI in this field. Additionally, we'll provide a brief overview…
23 November, 2023