Bootstrap Development Services
24 July, 2023
As a reputable business working internationally from Viet Nam, TECHVIFY provides Bootstrap development services to customers looking for a responsive and mobile-friendly web design. Because of its extensive capabilities that can be accessible from tablets, computers, and mobile phones, a Bootstrap innovation is snatching up market share. By tackling the difficulties and the unique needs of our modern tech-savvy clients, our skilled Bootstrap developers can service them.
Bootstrap Development Services that We Offer
01. Customized Bootstrap Theme Development
This is developing one-of-a-kind and relevant themes with the Bootstrap framework. TECHVIFY developers can alter the appearance and feel of websites or web apps to match unique branding and design requirements using Bootstrap's rich range of pre-built components and responsive design. This entails utilizing Bootstrap's CSS, JavaScript, and HTML components to develop visually appealing and user-friendly themes that provide a consistent and modern user experience across devices and screen sizes.
02. App Development
Using contemporary app development tools and frameworks, bootstrap development in app development entails developing mobile apps for numerous platforms, including iOS and Android. This entails creating user interfaces with clear navigation, adding features, integrating with backend systems or APIs, and guaranteeing the highest levels of security and performance. Application development services are primarily concerned with producing mobile applications that are feature-rich, captivating, and easy to use while also satisfying business needs.
See more of the services TECHVIFY provides:

Mobile app development software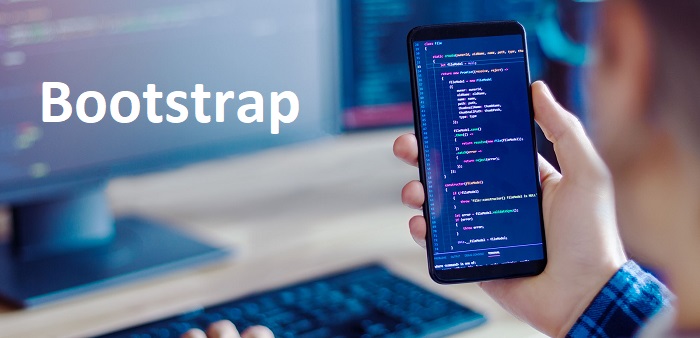 Is bootstrap good for web development.
03. Bootstrap Consulting Services
The Bootstrap Consulting Service offers direction and professional counsel on fully utilizing the Bootstrap framework. Our advisors work closely with clients to comprehend their unique requirements and objectives while offering suggestions and best practices for maximizing the use of Bootstrap. These services ensure clients can take full advantage of Bootstrap's capabilities and receive desired outcomes. They include topics including code reviews, performance optimization, and responsive and custom design implementations.
04. Bootstrap CMS Implementation
Integrating Bootstrap with Content Management Systems (CMS) enables the development of dynamic, adaptable websites. Developers may create scalable and simple-to-manage websites by fusing the adaptability of Bootstrap's frontend framework with the powerful capabilities of a CMS. Thanks to this, clients can effectively manage layouts, change content, and improve user experience.
05. Bootstrap Migration & Upgradation
Our professionals assist clients in upgrading their current websites or mobile applications to the newest Bootstrap version or switching from another framework to Bootstrap. This procedure includes assessing the existing code base, spotting compatibility problems, and making the necessary adjustments or modifications to achieve a seamless transition. Using Bootstrap's most recent features and improvements, customers can upgrade their websites or apps with contemporary design trends and increased functionality.
06. Get Dedicated Bootstrap Developers
Dedicated Bootstrap Developers at TEHVIFY give customers access to a group of skilled developers focusing on Bootstrap. These professionals focus solely on client projects, offering their knowledge and careful consideration to guarantee the effective implementation and customization of Bootstrap-based solutions. To effectively meet project needs, this paradigm provides flexibility, scalability, and efficient resource allocation.
07. Support and Maintenance
Our Support and Maintenance services assure the continued performance, stability, and security of Bootstrap-built websites and applications. Bug fixes, performance improvement, security updates, and other maintenance chores are all part of this. Customers who receive timely support and maintenance may update their Bootstrap-based applications, handle issues quickly, and deliver an optimal user experience for users.
Benefits Of Using Bootstrap
| | |
| --- | --- |
| Responsive Design | The responsive grid structure and components built into Bootstrap ensure that websites and applications adjust easily to different screen sizes and devices, offering a consistent and optimized user experience. |
| Time and Cost Efficiency | Bootstrap's huge library of pre-designed components and templates enables developers to quickly build and prototype websites or applications, saving time and money. |
| Consistency and Compatibility | Businesses may achieve an integrated and expert image across all of their web projects by utilizing Bootstrap's standardized design language and coherent UI components, increasing brand recognition and trust. |
| Customization and Flexibility | Bootstrap provides a variety of customization options, allowing business to easily tweak its components, styles, and behaviors to meet unique design needs and branding guidelines. This adaptability enables the design of one-of-a-kind and personalized web interfaces. |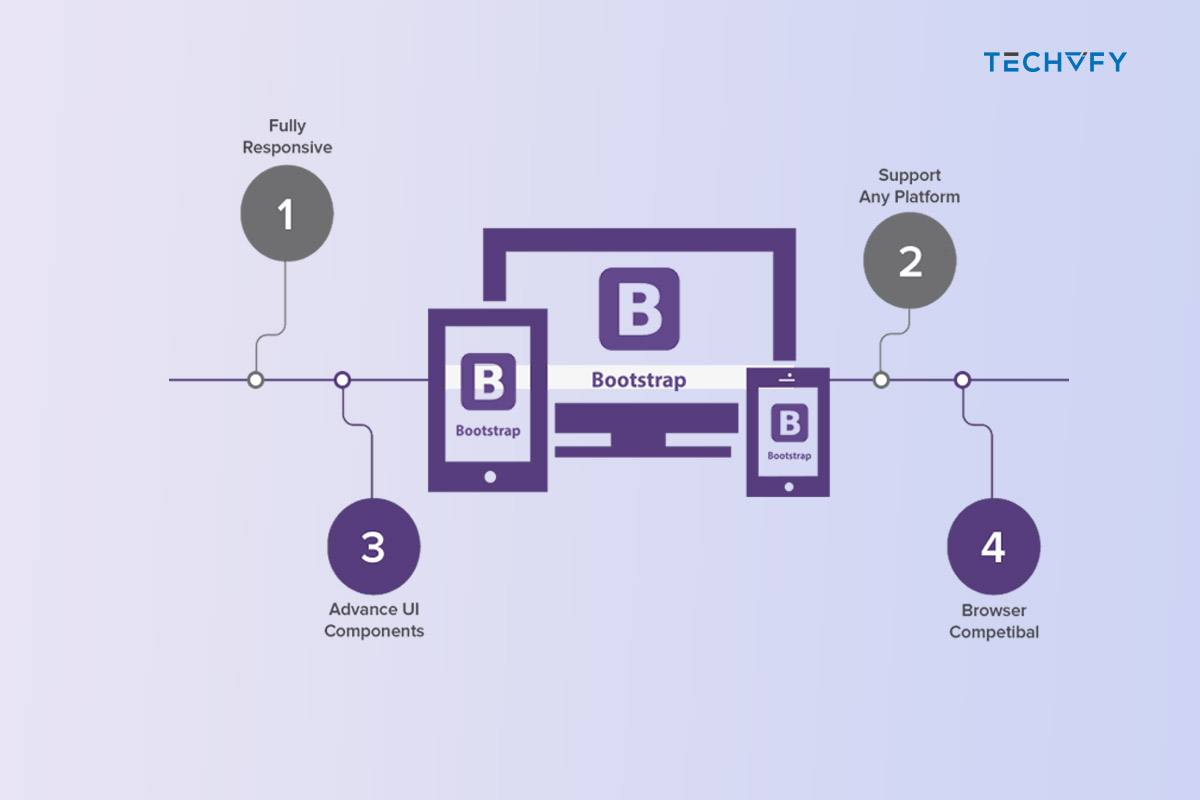 Why TECHVIFY for Bootstrap Solutions?
At TECHVIFY, we appreciate the value of offering affordable services without sacrificing quality. Our highly qualified developers provide modern solutions at fair and reasonable prices. You may be confident that you will obtain the greatest software services possible to fulfill your company's needs without breaking the bank.
Enhanced Customer Experience
Thanks to our team of highly certified and competent specialists, we have the knowledge and experience to develop highly engaging apps that engage your target audience and strengthen your brand. We prioritize user experience, making sure that the apps we create are simple to use, interesting to use, and visually beautiful. We assist you in making a long-lasting impression on your clients by providing great user experiences.
Our unwavering staff is committed to providing the greatest items on the market. We aim for excellence constantly, combining our industry expertise and experience to provide top-tier solutions that meet and exceed customer expectations.
TECHVIVY gives complete client support in addition to product delivery. We provide ongoing support and guidance, assisting you in navigating market trends and optimizing the success of your app. Our customer service team strives to boost conversion rates and assure your long-term success.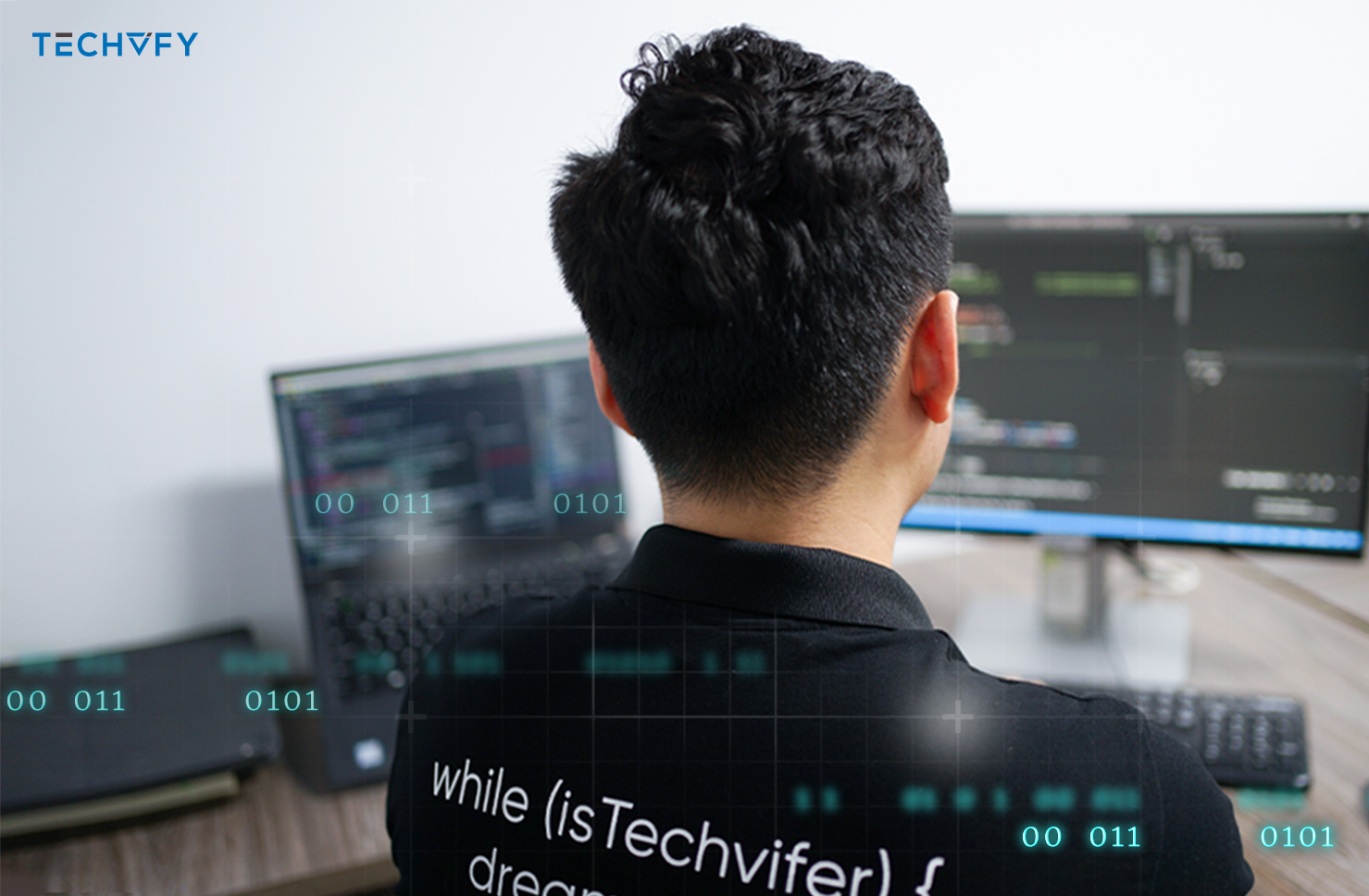 Our Bootstrap Development Process
During the development process, our team maintains open communication with you, providing regular updates and seeking feedback to ensure your satisfaction. We follow a collaborative approach, tailoring your Bootstrap solution to your specific needs and brand identity, while delivering a seamless user experience. Our expertise in Bootstrap development, utilization of advanced Bootstrap development tools, and experience in Bootstrap app development enable us to create highly functional and visually appealing web and mobile applications.
Requirement Gathering
Wireframing
UI/UX Development
Customization
Frontend Development
Testing
Deployment
Ongoing Support.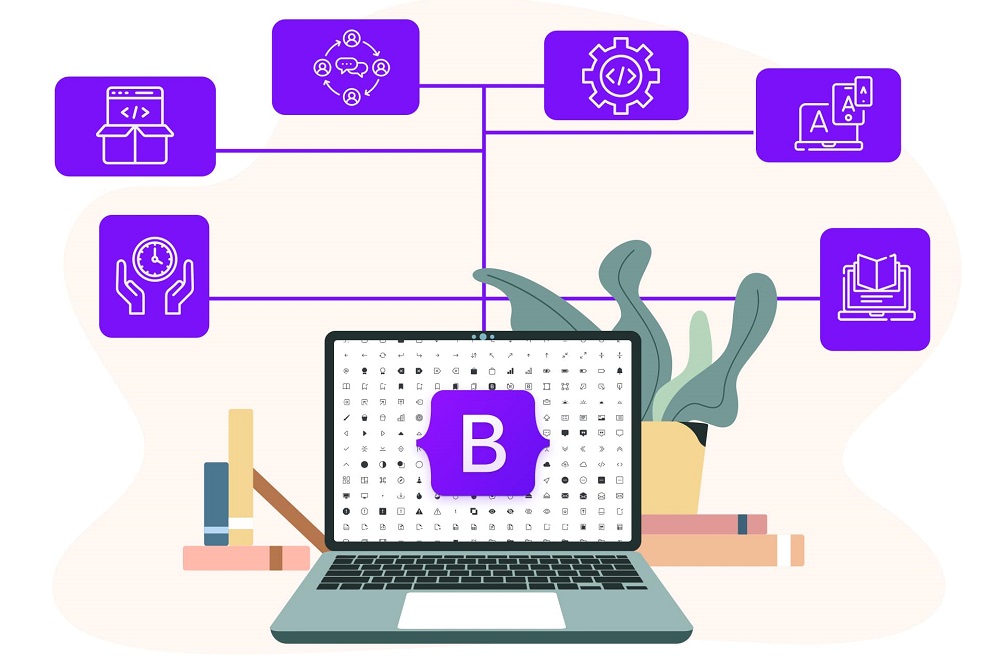 Industries We Work With
We serve several industries as a leading Bootstrap development agency with proven skills in Bootstrap web development since the initial release of Bootstrap. Our professional Bootstrap experts have done a diverse spectrum of clients. TECHVIFY can provide Bootstrap developers to suit company requirements particular to your industry, regardless of industry type. We are one of India's most trusted finest Bootstrap development firms since we can service organizations of different sizes and types.
Retail & Ecommerce
Finance & Marketing
Real Estate & Construction
Food & Hospitality
Education & Learning
Health & Fitness
Startups
FAQs
Q. What is Bootstrap Development?
Bootstrap is a free, open-source front-end programming framework for building websites and web applications. Bootstrap is a set of vocabulary for template designs created to enable responsive building of mobile-first websites.
Q. What is Bootstrap Used for?
Bootstrap began as an internal tool for Twitter but shortly became open source (free and publicly available). It's intended to make responsive, mobile-first website building easier by providing a collection of syntax for template designs. In other words, Bootstrap enables developers to design websites more quickly by eliminating the need to worry about basic commands and functions.
Q. Is Bootstrap a Programming Language?
Bootstrap is not a programming language. It is a free and open-source CSS framework designed for responsive, mobile-first front-end web development. It carries design models for buttons, forms, buttons, navigation, and other interface components: HTML, CSS, and (optionally) JavaScript. As a framework, Bootstrap is a collection of pre-written CSS, HTML, and JavaScript code chunks that enables developers to create websites more quickly than if they had to write every single line of code from the start.
No tags for this post.
Related Topics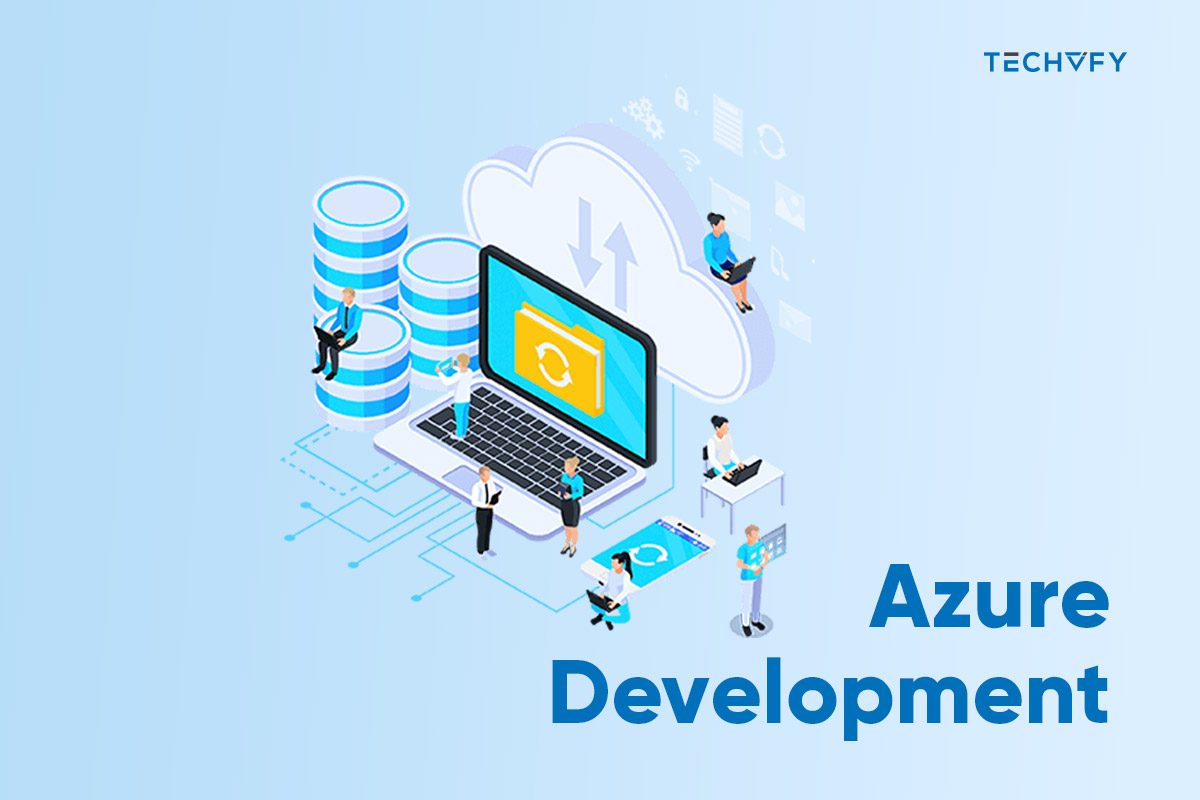 Azure Development Services
Witness the strength of Azure development services, which are faster, scalable, and pave the way for growth and success. TECHVIFY is committed to delivering transformative outcomes custom-tailored to your specific requirements, leveraging cutting-edge solutions and exceptional expertise. Our Azure Development Services 1. Azure App Development Utilize Microsoft's cloud platform to build robust, scalable, and secure applications that promote efficiency and innovation. This Azure development promises businesses to experience the power of flexibility, efficiency, and top-notch security while staying ahead with cutting-edge technology. Tailored applications align perfectly with defined goals, boosting productivity and providing a smooth user experience. 2. Microsoft Azure…
29 July, 2023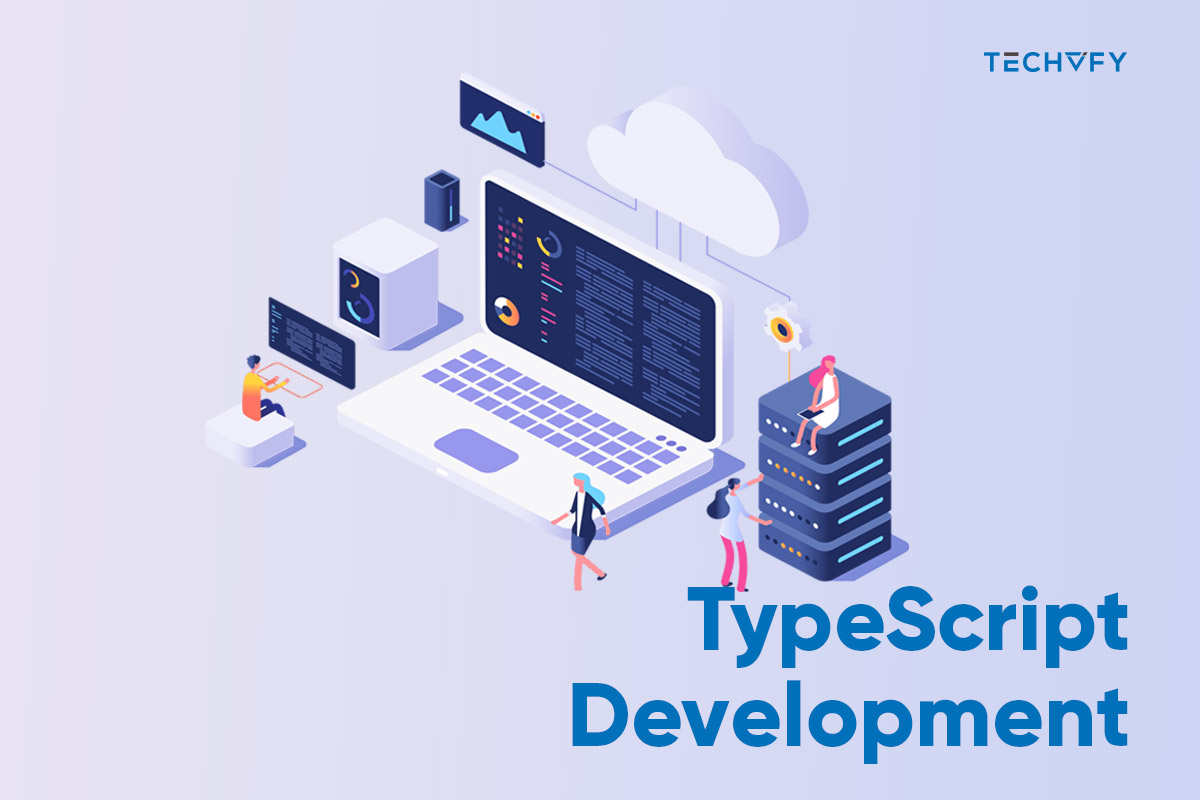 TypeScript Development Services
Utilize TECHVIFY's Typescript development services to combine the greatest features of many programming languages into the ideal web application that is created using less error-prone Typescript. Our TypeScript Development Services 01. Enterprise TypeScript App Development At TECHVIFY, we specialize in Typescript development for enterprise-level applications and software. With TypeScript's powerful features and static typing, we can efficiently handle complex projects beyond JavaScript's limitations. Our expert team of developers is well-equipped to create robust and scalable solutions tailored to your specific needs. 02. TypeScript Web App Development For JavaScript client- and server-side web applications, Typescript development is ideal. Our expert JavaScript…
28 July, 2023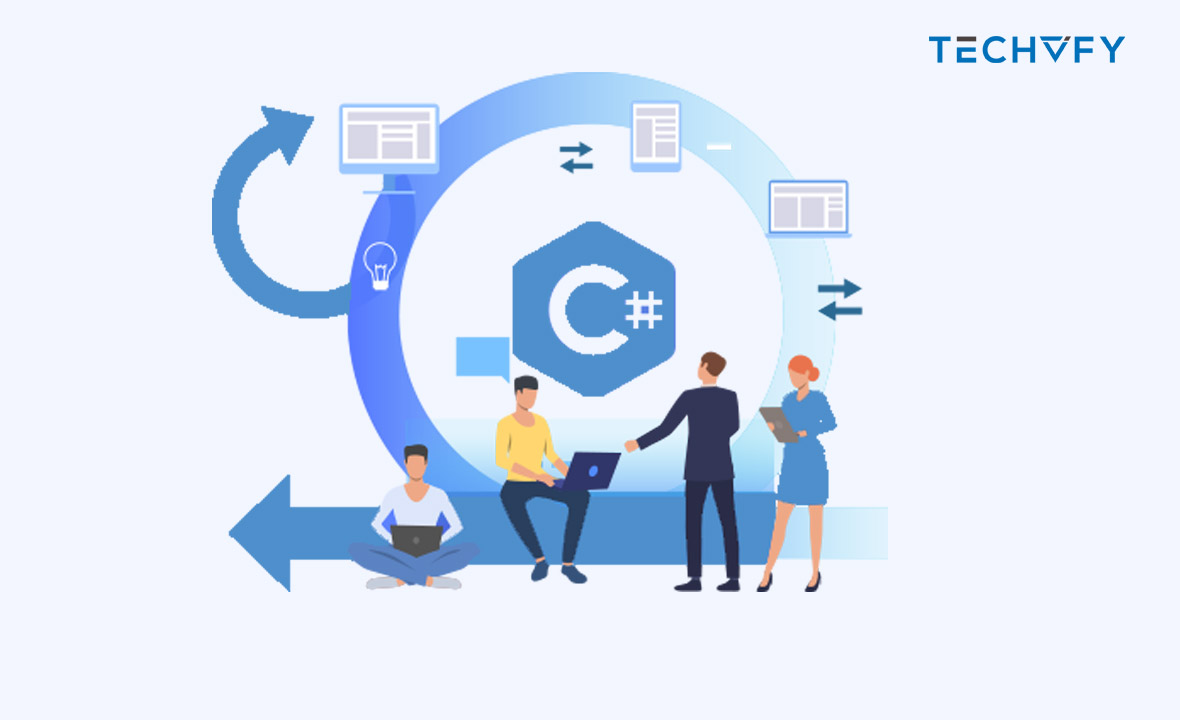 C# Development Services
Harness the potential of C# development to equip your business with the tools to thrive, stay ahead of the competition, and maximize profitability. Our expert team offers tailored and flexible C# development services, ensuring your business is well-prepared for the future. What we offer: C# Development Services C# Consulting As a company specializing in C# development, TECHVIFY offers the best expertise to assist you in smoothly transitioning to C# technology and maximizing the potential of your legacy system. Whether you require comprehensive guidance in leveraging a specific technology or support in evaluating your current C# applications, our C# consulting services…
18 July, 2023