DORY app: How Techvify saves all your personal data
05 July, 2021
Have you ever felt so annoyed to remember all of your personal documents manually? Crucial personal information, such as social security numbers, bank accounts, social media accounts, emails, etc., needs to be stored securely and carefully.
Most of us choose to save that information in the Note application on our phones. However, this is not an ideal choice because it cannot guarantee data security or convenience when we have to copy and paste these accounts. Therefore, TECHVIFY will explain to you an innovative mobile app named DORY to store all of your personal documents safely.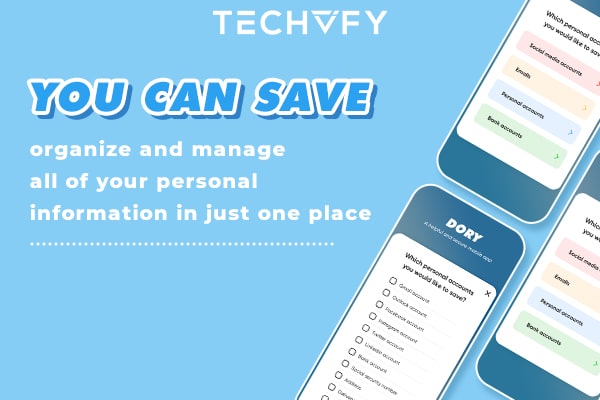 A personal profile registration to input all your 
accounts.
In order to store your personal information, of course, DORY should be allowed to have access to your account information. When you first install DORY on your phone, this app will pop up a registration box for you to tick all the information you need to save, like emails, Facebook accounts, bank accounts, or social security numbers.
Then, based on your needs, this mobile app will ask you to import all your account information accordingly. It will categorize all these accounts into smaller sections, such as social media, bank accounts, emails, personal accounts, etc. By categorizing it like this, DORY will help you find the required information much faster and much easier. Hence, you no longer have to scroll back and forth and go through all the unorganized accounts like you used to do in your Note app.
Data security guarantee is our top 
priority.
With this essential and sensitive personal information like this, data security is definitely one of the customers' top concerns. Therefore, to secure customers' privacy, like most e-banking apps, this app will also require a password when logging in to protect the app. You can use your smartphone's facial recognition or fingerprint lock feature to simplify and personalize the login process.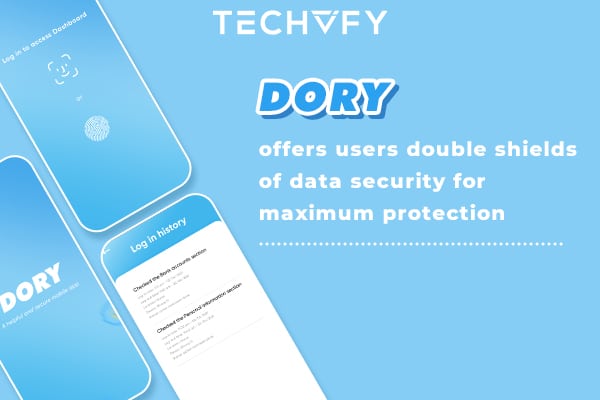 Furthermore, when you lose your phone, you can log in to DORY on your PC to lock or delete all the information within the app. This feature offers you better protection for your information in case someone can crack the password on your phone. With a double protecting shield like this, you no longer have to worry about information leakage.
Track log-in history to identify unusual activities
This is another feature to take further steps in protecting your data privacy. DORY will keep track of every time you log in, including log-in time, log-out time, location, device model, and which action had been done. By tracking this history, you can identify any strange, unusual activity within this app in case someone tries to steal your information.
Thus, this feature is also available on the PC version. In case you lost your phone but didn't deactivate DORY's account soon enough, tracking history can help you check if someone is trying to steal your crucial information, like bank accounts. Thus, by tracking where and which device has logged in to your account, DORY can alert you whenever it detects unusual behavior. Therefore, you can have better control all over your app's activity.
Connect to other mobile apps for easier access
Does it bother you when you always have to type or copy and paste your information from one place to another? DORY will be connected to other mobile apps such as Facebook, Instagram, Gmail, Messenger, Internet Banking, etc. to cut down these lengthy but redundant steps. This will help you to have faster access whenever you want to log in to the DORY app.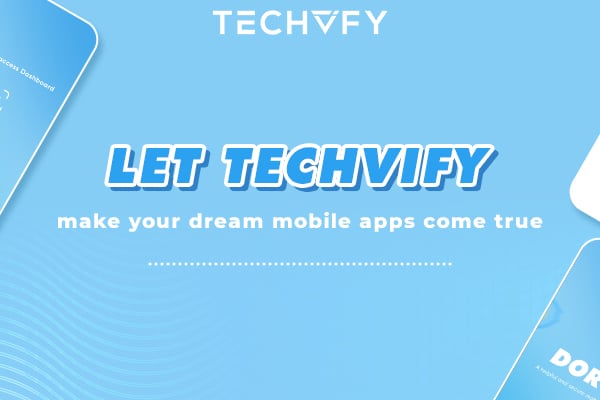 In conclusion, here is how we visualize a mobile app to save your personal information from scratch. This is just the very basic draft of an app that can make your life much easier. If you are interested or curious about what we've made and what we can offer to you, leave your information below, and we will get in touch with you shortly.
No tags for this post.
Related Topics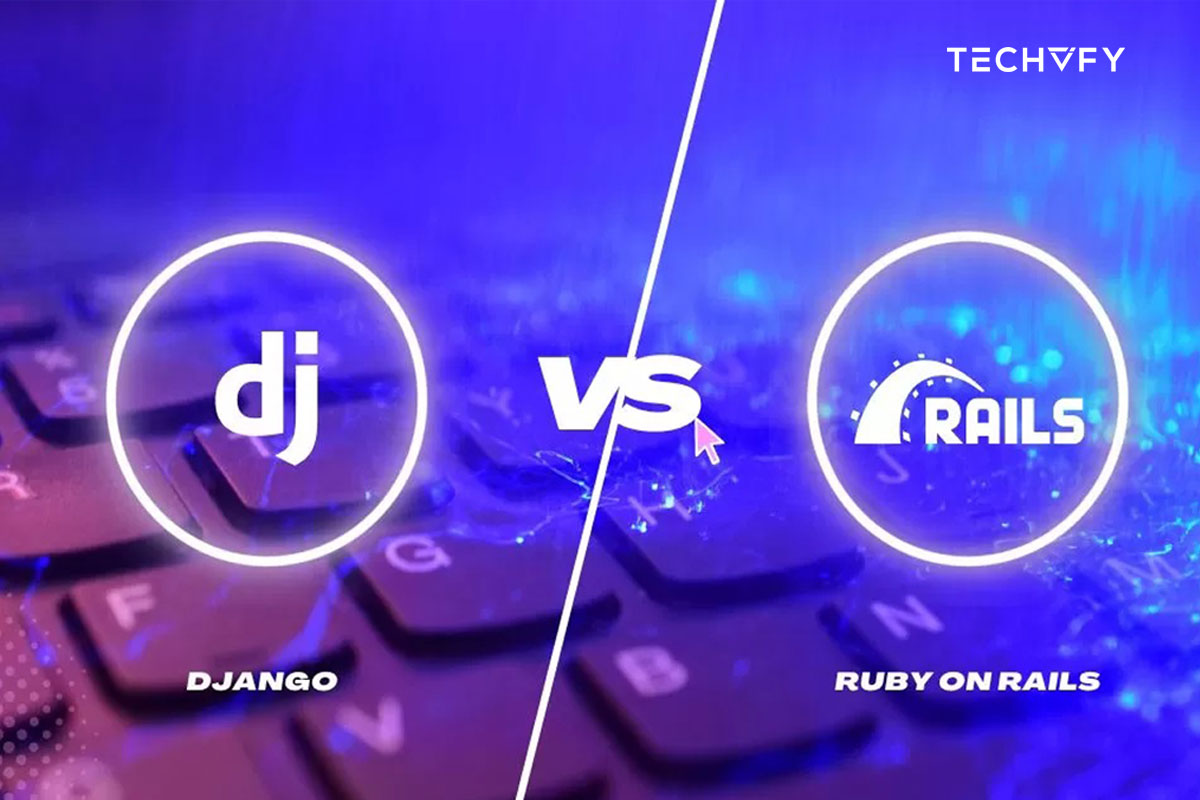 Ruby on Rails vs Django: Which Framework for Your Project?  
In the dynamic world of web development, two frameworks stand out as giants: Ruby on Rails vs Django. Both frameworks are open-source, high-level, and designed to streamline the development of web applications. While they share many similarities, they also possess distinct characteristics that cater to different developer preferences and project requirements. In this article, TECHVIFY will discuss two frameworks to help you understand the basis for making vital choice decisions. I. What are Ruby on Rails vs Django? 1. What is Ruby on Rails? Ruby on Rails (RoR) is a full-stack web application framework in the Ruby programming language. Embracing…
27 November, 2023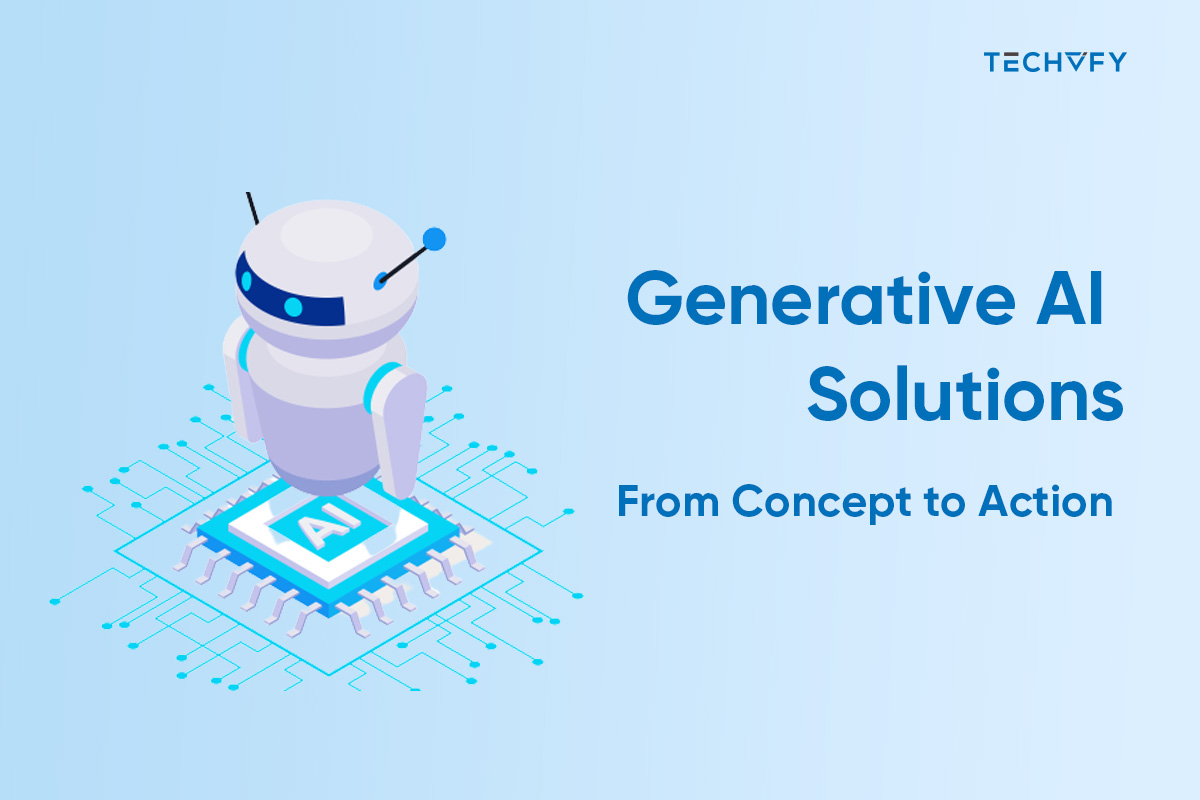 Generative AI Solutions: From Concept to Action
These days, generative AI influences many industries and brings about a fresh wave of innovation and change. It is at the center of the latest developments, from innovations in healthcare to transforming the entertainment sector. This revolutionary technology fosters creativity, efficiency, and customized experiences; it is more than a tool. Researchers, developers, and companies worldwide are utilizing its potential to create unimaginable methods. In this article, TECHVIFY will discuss the significance, advantages, practical uses, and implementation of generative AI solutions.  Importance and relevance of generative AI in various industries   Generative AI stands at the forefront of transformative technologies, impacting industries…
24 November, 2023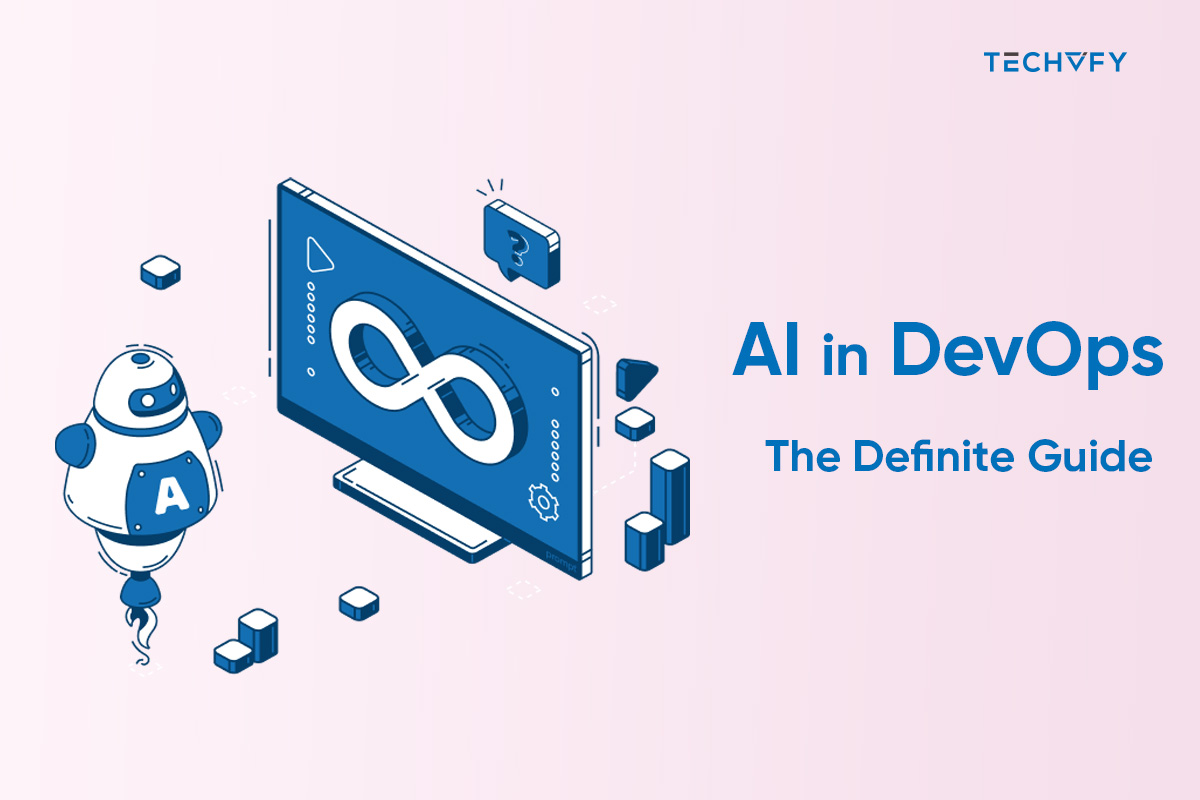 AI in DevOps – The Definite Guide
DevOps merges the realms of software creation and IT operations to deliver software swiftly and reliably. AI, a field within computer science, develops machines capable of tasks resembling human abilities, such as visual recognition and decision-making.   Using AI in DevOps involves utilizing advanced computer technologies to enhance and accelerate software functionality. This integration aids in software testing, preparation, and security.   This article delves into integrating AI into the DevOps transformation journey. We will discuss the various AI technologies employed in DevOps' benefits and examine the challenges of using AI in this field. Additionally, we'll provide a brief overview…
23 November, 2023