Are you struggling in looking for the platform that spurs your growth in the E-commerce marketplace? Or are you getting entangled in the stuck at Magento development cost for E-commerce? If you find yourself encountering these problems, please keep calm and determine the most suited solution via our article below
What you can discover in our article
The overview about Magento development and how it empowers the market.
The various advantages proving Magento development to be the right choice
Why do small and medium businesses need Magento to stay ahead in the E-commerce marketplace?
What is Magento development more precisely?
If WordPress is the simplest platform for websites, Magento is the best platform for online shop development in the field of Ecommerce. Magento empowers e-commerce websites of popular retailers such as Nike, Samsung, Coca-Cola, and others. Nevertheless, this platform is also suitable for medium and small businesses.

While many industry specialists will prefer developing an eCommerce platform from scratch, for startups it can be very problematical. This method is not only expensive but also takes up a lot of time and effort. For a startup with a limited budget, this can wreck the business.
Magento is one of the leading eCommerce platforms, according to BuiltWith, more than 30% of businesses in the industry have opted for this CMS. The most famous eCommerce websites built on Magento include:
Coca-Cola: This most favorite brand of soft drink uses Magento to control the online stores for selling gift boxes, personalized bottles, and apparel.
Ford: We all know this famous American company, Magento CMS helps Ford earn money from selling the Ford Accessories to the online market.
Nestle Nespresso: Nespresso offers customers its renowned coffee capsules and high qualitative coffee machines, this company uses Magento since 2009 to release the mobile version of the site, which is beautiful user-friendly, and highly intuitive.
Jaguar: Jaguar is well-known for its athletic sports cars and luxurious sedans. In 2016, a retailer of Jaguar launched a Magento 2 website directly for the electric car model Jaguar I-PACE in Scandinavia.
Olympus: Magento runs the website of this Japanese corporation, known as a leading manufacturer of optical and digital precision technology in many countries.
For those reasons, choosing an open-source Magento, on the other hand, will save a lot of development time as well as budget. There are, furthermore, perks of using Magento for your E-commerce development are listed out as follows.
Responsive Development
Magento is a platform specifically created to develop a mobile responsive eCommerce marketplace. Any kind of marketplace created using this platform is accessible through all types of devices. It allows sellers to import and upload a huge amount of products list into the website and also add details such as product comparison, pricing updates, wish-list creation, product categorization and classification, product review and rating column, etc. and manage them effectively.
A Talented Content Management System
With Magento, the shop owners are able to use the visual page editors to edit their product pages easily without any confusion. Even those who are less talented with coding are easily able to optimize the interface to be a user-friendly one.
Building A Spacious and Powerful Ecommerce Marketplace
A Magento 2 development is able to support almost 500,000 products on the websites and handles about 80,000+ orders every hour. This powerful and spacious quality of the marketplace websites makes it ready for future growth. However, the complexity of the size and the website creates special hosting needs.
Browsing Related Products Easily
Magento has extra perks when it is about enhancing the UX. In Magento app development, you can browse particular options on products as well as the checkout pages. This does not boost up the UX but also betters your sales graph. It is easy to add the feature of browsing related products with Magento.
Be easy with Third-party Integrations
Magento makes it easy for developers to integrate third-party tools such as PayPal, Mailchimp, etc. It also allows for third-party tools integration for website data analysis. Hence it is simple if you create a marketplace with Magento.
Customizable Security Options
When developing eCommerce websites using Magento, the developers can customize the security of their eCommerce websites. Adding multiple levels of security using Magento is easy. The marketplace building platform comes with standard PCI data security, captcha-enabled login screens, and for additional security a secondary password prompt. Magento also makes vendor management easy, for a secure shopping environment for the customers.
Community and experts'
support
There's no doubt that a huge community is already having Magento developers create and maintain the marketplace website. You can find Magento developers spread worldwide, capable of creating an amazing eCommerce website, all thanks to the support of the huge community.
For those reasons, Magento is considered to be a perfect choice for businesses in building an E-commerce marketplace. However, it is not always easy for this task, let's discover with us how hard it is as below.
How much effort do you put into building a marketplace without the help of Magento Development?

While B2B marketplaces have become increasingly popular, many businesses are concerned that building a marketplace could be expensive and time-consuming. They often envision lengthy systems integration projects and custom development. However, marketplace technology has matured over the past couple of years. Existing marketplace software means you can start your marketplace without having to write all the code from scratch.
The Magento Marketplace reduces the need for custom programming by taking advantage of extensions that are already programmed, tested, and reviewed. This has saved a colossal amount of time and money as opposed to the custom Magento development some e-commerce platforms require.
In general, to create a marketplace you need a well-developed eCommerce platform and a marketplace solution that works with it. Ideally, your marketplace solution will also connect seamlessly to your ERP.
For small and medium businesses, instead of taking time and cost building an internal Magento development for your own, you can choose the Magento extension which is available in the market and customized for your requirement.
Final words
Magento is a wonderful e-commerce development platform that any developer can rely upon. It has the capability of turning out any complex features of a website into a user-friendly site and makes your website create impressions through organic searches in search engines.
If you have a project in mind or some additional questions about Magento extension or Magento development, please let Techvify know, and we'd be glad to help you.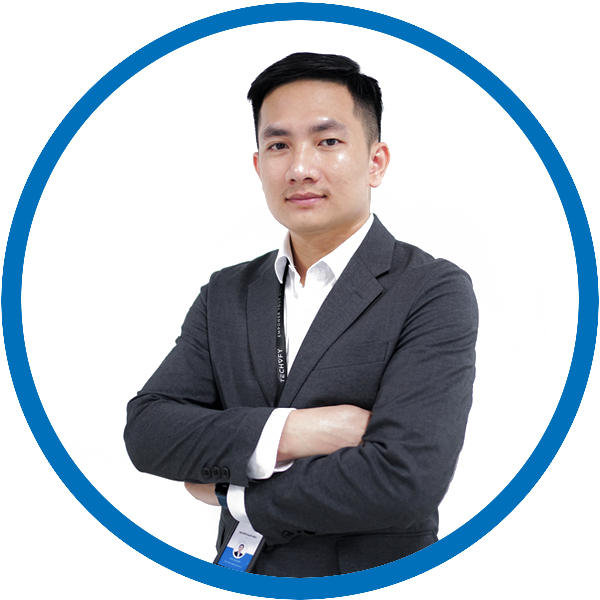 As CEO of Techvify, The top leading Vietnam Software Development company, I focus on pursuing my passion for digital innovation. Understanding the customer's pain points to consolidate, manage and harvest with the most satisfactory results is what brings the project to success.