Top 10 Flutter App Development Companies in Vietnam 
20 October, 2023
How businesses function and envision their growth is evolving in the tech-forward era. Flutter app development has emerged as a pivotal element for business triumph, with giants like Uber and eBay leading the way.
As a result, there's an escalating need for companies that excel in Flutter app creation. Data from Statista indicates that Flutter tops the list for developers globally for cross-platform mobile app creation. While Flutter is renowned for its ease in initiating app development, it demands meticulous attention for sustained advancement. For optimal Flutter app outcomes, selecting a reputable company is essential. Here's a list of Vietnam's top 10 Flutter App Development Companies.
Top 10 Flutter App Development Companies In Vietnam
1. TECHVIFY Software
TECHVIFY, as one of the top Flutter app development companies in Vietnam, the company is dedicated to crafting cutting-edge applications that can transform businesses, leveraging the power of Flutter's cross-platform capabilities and its rich set of features.
TECHVIFY's Flutter App Development Services:
We offer a service-level agreement that guarantees top-tier outcomes, ensuring you feel confident partnering with us.
Our skilled team employs comprehensive life cycle management, emphasizing clear communication and prompt delivery. This ensures your software solution propels your business ahead.
Custom Flutter App Development: Tailored Flutter applications are crafted based on specific client needs, ensuring cross-platform compatibility and high performance.
Flutter App Consulting: TECHVIFY offers expert advice and strategic recommendations for businesses leveraging Flutter for their app projects.
API Development & Integration: TECHVIFY creates and integrates APIs for seamless system communication and data sharing.
Support & Maintenance: We provide comprehensive support and maintenance services to guarantee the longevity and efficiency of the developed apps.
Why TECHVIFY Stands Out in Flutter App Development:
End-to-End Solutions: TECHVIFY offers all-in-one software services, from consulting to implementation, backed by expert developers and solution architects.
Flexible Scaling: TECHVIFY adapts to clients' growth, integrating skilled engineers seamlessly into your team for enhanced collaboration and project success.
Top-Tier Security: With 2 ISO certifications, TECHVIFY guarantees superior data protection and meets stringent enterprise requirements.
Custom Engagement: TECHVIFY provides tailored engagement models catering to unique project needs, whether project-based or time-and-materials.
Quick Delivery to Market: Prioritize rapid product delivery with a secure CI/CD pipeline, ensuring timely, reliable market entry.
2. Saigon Technology
Saigon Technology, also known as STS Software Technology JSC, is a global Agile software outsourcing company with its main office in Vietnam. They also have branches in Singapore, Australia, Switzerland, and a new one in the U.S. They've been in IT for ten years and boast a strong team of 400 expert software developers.
Here's what stands out about Saigon Technology:
Software Mastery: Their main strength is Agile software development. They're great at crafting effective and modern software.
Notable Achievements: The Vietnam Software Association ranked them in Vietnam's top 15 Agile software outsourcing companies for 2019 and 2020. This speaks to their recognized skills.
Worldwide Presence: They have a global mindset with offices in multiple countries. This means they can work with clients from all over the world.
Diverse Solutions: They offer software solutions for many sectors. This includes e-finance, e-business, logistics, transportation, healthcare, and media. They can adapt to different industries' needs.
3. NashTech
NashTech Vietnam is a top tech solutions provider with over two decades of know-how. They've built their name on fresh ideas and a solid drive to give the best solutions.
What to Know About NashTech Vietnam:
Wide Service Range: They provide software creation, IT help, and tech advice.
Worldwide Reach: They work with clients from different parts of the world.
Always Up to Date: They keep up with the newest tech trends.
Many Industries Served: They work with sectors like finance, health, shopping, and more, proving their flexibility.
Expert Tech Team: Their IT pros are all about quality and excellence.
4. VMO Holdings
Established in 2012, VMO is a well-known IT outsourcing company based in Hanoi, Vietnam. With over 500 team members, they handle more than 40 projects simultaneously.
Over the last ten years, VMO has worked with various clients from different fields. They've partnered with startup businesses in automation, online shopping, health, government, education, and finance.
Key Points about VMO Holdings:
Digital Expertise: VMO Holdings helps companies embrace the digital age. They offer services in technology, marketing, and planning.
Advanced Tech Skills: Their team knows many technologies, like Flutter, for app development. This ensures they make current apps work well and are easy to use.
Innovative Marketing: VMO Holdings employs technology and marketing expertise to provide companies with innovative methods to enhance their brand identity, engage with their clientele, and elevate their revenue.
Thoughtful Advice: VMO Holdings gives businesses advice on strategy. This helps companies spot chances, tackle problems, and choose the best path for steady growth.
5. SotaTek
SotaTek gathers top tech experts who are enthusiastic and committed to delivering advanced IT services. They offer lasting Software Development services, covering Web/App design, Blockchain, AI & Machine Learning, and ERP, all at affordable rates.
Key Points about Sotatek:
Expert Team: Sotatek has a talented professional team aiming for excellence. Their developers, designers, and project leads bring deep knowledge to every task.
Modern Tech: Sotatek keeps pace with new tech trends, ensuring clients get fresh solutions. They're skilled in tools like Flutter, React Native, .NET, Angular, and PHP.
Focused on Clients: Sotatek values understanding each client's unique needs. This focus lets them craft solutions that truly fit.
Worldwide Presence: Sotatek serves clients globally. Their knack for working with diverse clients and time zones has made them a top choice for international projects.
6. FPT Software
FPT Software is a branch of FPT Corporation, a leading ICT group in Asia. Based in Vietnam, this global tech and IT company has years of experience working with businesses worldwide. They've been a key player in helping companies from various sectors, like healthcare, manufacturing, and media, go digital.
Here's what stands out about FPT Software:
Skills Galore: They have a wide range of tech skills, from software development and AI to cloud computing and the Internet of Things.
Global Reach: FPT Software isn't just based in Vietnam. Their offices and centers worldwide make it easy to serve clients globally.
Top Partners: They work with big tech names like Microsoft, AWS, and IBM. This means they're always equipped to offer the latest solutions.
Made-to-Measure Solutions: Whether it's finance, healthcare, or retail, FPT Software provides solutions that fit the unique needs of each industry.
7. AgileTech
AgileTech is a trusted name in outsourcing and offshoring. They're known for top-notch services in Website and Mobile App development, Blockchain, and AI-big data. Since 2015, they've built many products and teamed up with big names in over 10 countries. With a talented team and a clear plan, AgileTech always stands ready to work with clients on fresh ideas.
Key Points about Agile Tech:
Wide Range of Tech Services: Agile Tech offers Website and Mobile App development, Blockchain, and AI-big data services.
Global Reach: Since 2015, they've made a mark with their products and as a tech ally for significant businesses in 10+ countries.
Expertise in App Development: Agile Tech shines in making modern, easy-to-use apps. They use tools like Flutter to bring intelligent and quick solutions.
Constantly Innovating: Agile Tech loves new ideas and works closely with clients to make those ideas real with tech solutions.
8. Synova Solutions
Synova Solutions stands out as a leading IT consulting and software development company. They work closely with respected clients from America, Europe, and the Asia-Pacific. The company and its partners aim to develop top-notch digital tools that match their goals. Their combined efforts pull in top experts from the online world; all focused on delivering real value.
Key Points about Synova Solutions:
Wide Range of Services: Synova Solutions offers various IT consulting and software development services. They cater to the tech needs of clients from around the world.
Clients from Everywhere: Their client base includes notable partners from America, Europe, and the Asia-Pacific. This shows their skill in handling diverse needs.
Teamwork at Its Best: The company brings together top online experts. Together, they create intelligent and impactful solutions.
9. Adamo Software
Adamo Software is a top-notch software outsourcing company in Vietnam. They have a dedicated team that turns the dreams of startups and SMEs into reality using the latest IT tools.
Highlights of Adamo Software:
App Development Skills: They're experts at making unique apps, especially using tools like Flutter. This means they produce modern apps that precisely fit clients' wants and meet industry norms.
Tailored Solutions: Adamo Software stands out because they make solutions that match each client's needs. They're excellent at determining a business's needs and finding the correct answer.
Focus on New Ideas: They always keep up with new tech trends and encourage fresh thinking. This means their clients always get solutions that are ahead of the curve.
10. Ekoios
Established in 2018, Ekoios quickly became a leading IT company in Vietnam's tech sector. The team at Ekoios includes skilled blockchain and software experts. They're known for designing top-tier products for clients worldwide, from new businesses to major corporations. With a management team that has over 20 years of experience, they've consistently delivered high-quality IT services to big industry names.
Key Points about Ekoios:
App Mastery: Ekoios excels in making state-of-the-art apps, focusing on technologies like Flutter.
Tailored Solutions: Ekoios stands out for its custom solutions. They listen to what businesses need and create solutions that fit perfectly.
Staying Current: Ekoios always keeps up with new tech trends. They prioritize innovation, ensuring clients get the latest and best solutions.
Flexible Approach: They use an agile development method. This means they can easily adjust to changes and demands during a project, ensuring the final product meets all needs.
Why choose Flutter App Development Companies in Vietnam?
Choosing Flutter development companies in Vietnam offers several advantages for businesses and individuals looking to develop mobile applications. Here are some compelling reasons to consider:
Demographic Advantage: Vietnam is in a "golden age" demographic with a youthful, adaptable population, ideal for the innovative IT sector.
Skilled Workforce: Vietnam's IT sector boasts diverse professionals, from software developers to AI engineers. Their international exposure and high English proficiency ensure effective communication with global clients.
Skilled Traditional Technology Stack: The nation's IT professionals are well-versed in trending technologies while maintaining expertise in traditional stacks like Java and .NET. This versatility is evident in global rankings, with Vietnam securing a spot among the top 10 world developers.
Government and Economic Stability: Vietnam's proactive tech policies, like the National Digital Transformation Programme, and consistent economic growth make it a stable and promising hub for IT ventures.
Working Culture: Vietnamese IT professionals are known for their honesty, strong work ethic, and innovative mindset, ensuring transparent and effective collaborations.
Cost-Effectiveness: Vietnam stands out for its cost-effective IT solutions, making it a preferred destination for offshore outsourcing.
Check out more App Development Technology trends:
Top 10 best Cross Platform app development frameworks
How to Choose the Best Company for Your Project?
Proficiency in Flutter Development
Selecting flutter development companies hinges on their experience. Opt for companies with a solid history in Flutter app development. Teams with experience can adeptly handle Flutter's intricacies and produce top-tier products. Furthermore, Flutter expertise indicates a profound grasp of the framework and the capacity to maximize its features for standout mobile apps.
Feedback from Clients
Client reviews offer crucial insights into a company's quality and client contentment. Investigate platforms like Clutch or Upwork for client testimonials. Connecting with past clients to get firsthand feedback about their collaboration with the Flutter app development company is also worthwhile.
Open Communication
Clear communication is essential for project success. Ensure the Flutter app development company prioritizes consistent communication and promptly responds to your questions. Companies emphasizing clear and efficient communication pave the way for a seamless development journey.
Pricing Factors
While pricing is important, it shouldn't be the only consideration. Flutter app development companies might have diverse pricing models. Evaluate the comprehensive value offered, encompassing expertise, work quality, and project duration, rather than just focusing on the most economical offer.
Adaptability and Growth
Opt for a Flutter app development company that aligns with your evolving business demands. They should be equipped to manage projects of varied scales and intricacies. Also, their flexible approach is crucial, ensuring they can adjust to shifting project needs.
Support After Development
A trustworthy Flutter app development company will provide support and maintenance post-development. This guarantees the timely resolution of any challenges or enhancements, even post-app deployment.
Conclusion
To sum it up, technology is changing fast, and Flutter app development is leading the way. Flutter's adaptability and speed make it a top pick for various businesses, from new ventures to big players. Vietnam stands out with its growing tech scene, presenting many top Flutter app development companies. TECHVIFY Software stands out in this group, known for having deep knowledge, commitment, and focus on clients. We offer various services, from tailored app creation to insightful consulting, marking them as a top player in this field.
The decision is straightforward for companies looking to tap into Flutter's potential and craft cutting-edge apps. It's essential to team up with a trusted and experienced firm. Choosing TECHVIFY means more than just hiring a company; it means picking a dedicated ally for your project's success.
Are you thinking of starting your Flutter app project? Aim for the top. Reach out to TECHVIFY, and let's bring your tech ideas to life.
No tags for this post.
Related Topics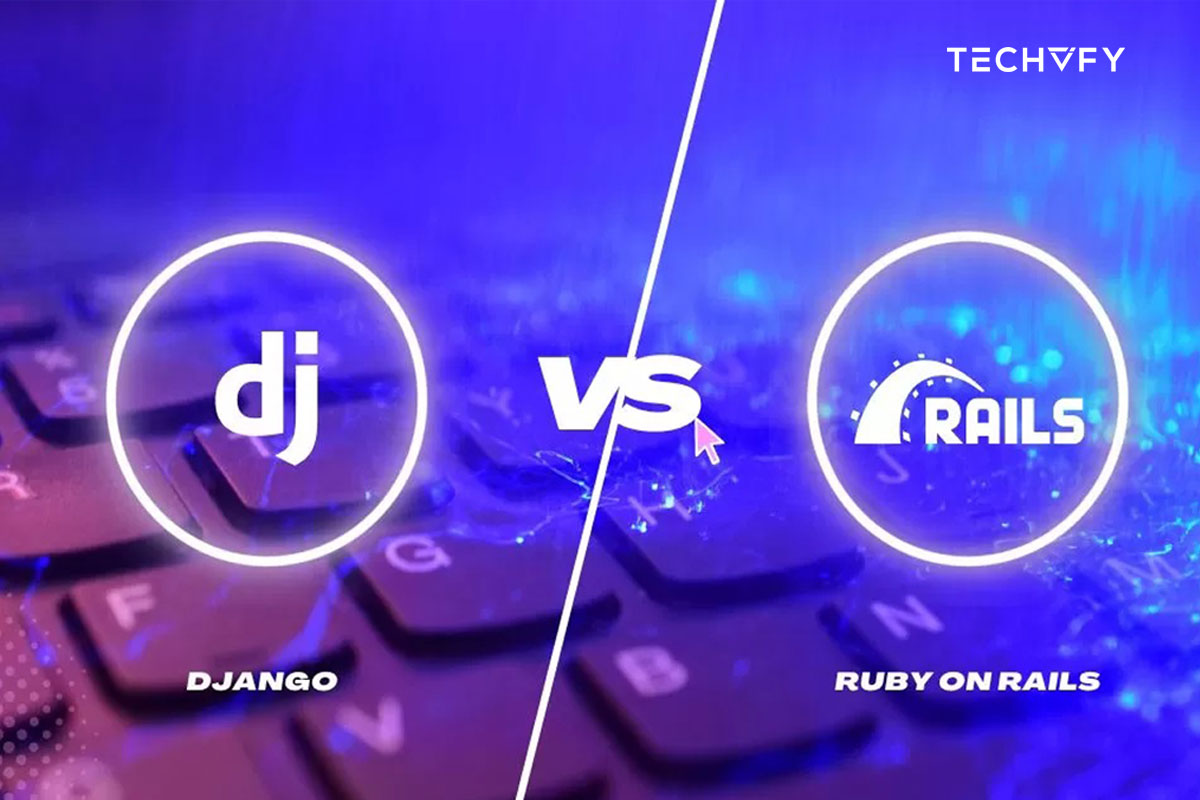 Ruby on Rails vs Django: Which Framework for Your Project?  
In the dynamic world of web development, two frameworks stand out as giants: Ruby on Rails vs Django. Both frameworks are open-source, high-level, and designed to streamline the development of web applications. While they share many similarities, they also possess distinct characteristics that cater to different developer preferences and project requirements. In this article, TECHVIFY will discuss two frameworks to help you understand the basis for making vital choice decisions. I. What are Ruby on Rails vs Django? 1. What is Ruby on Rails? Ruby on Rails (RoR) is a full-stack web application framework in the Ruby programming language. Embracing…
27 November, 2023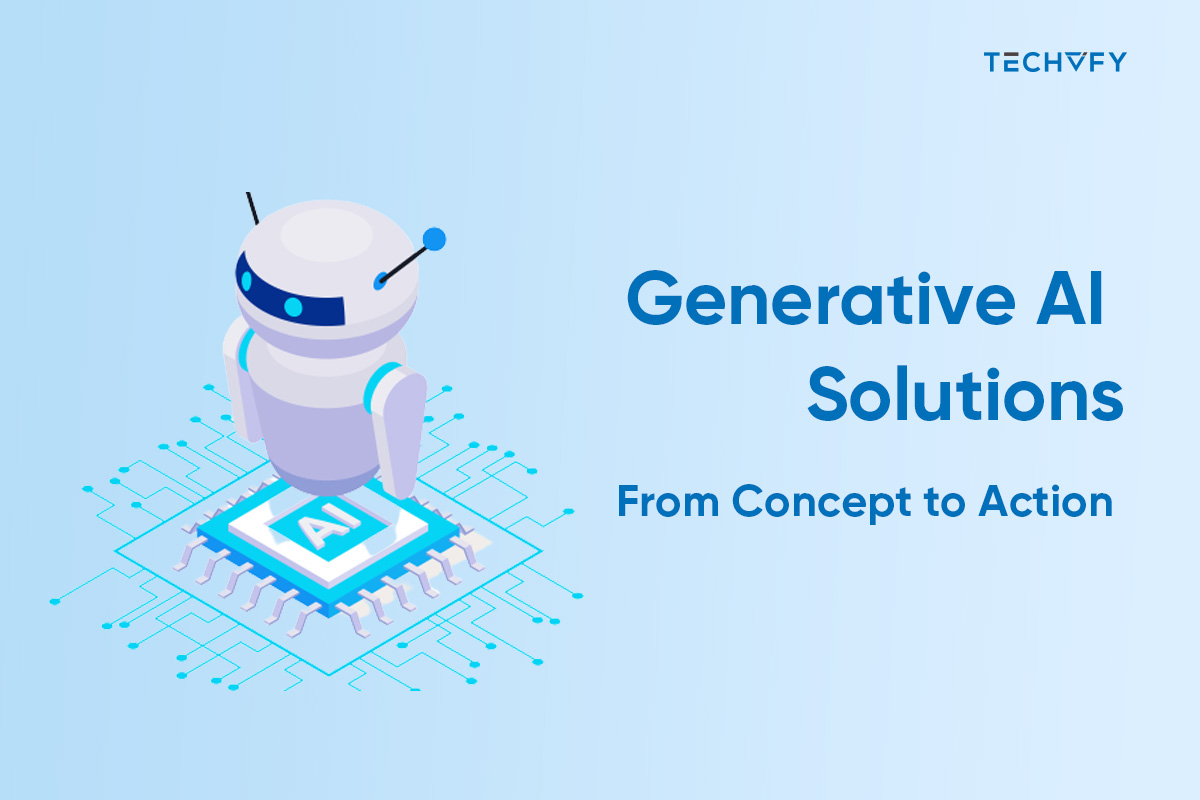 Generative AI Solutions: From Concept to Action
These days, generative AI influences many industries and brings about a fresh wave of innovation and change. It is at the center of the latest developments, from innovations in healthcare to transforming the entertainment sector. This revolutionary technology fosters creativity, efficiency, and customized experiences; it is more than a tool. Researchers, developers, and companies worldwide are utilizing its potential to create unimaginable methods. In this article, TECHVIFY will discuss the significance, advantages, practical uses, and implementation of generative AI solutions.  Importance and relevance of generative AI in various industries   Generative AI stands at the forefront of transformative technologies, impacting industries…
24 November, 2023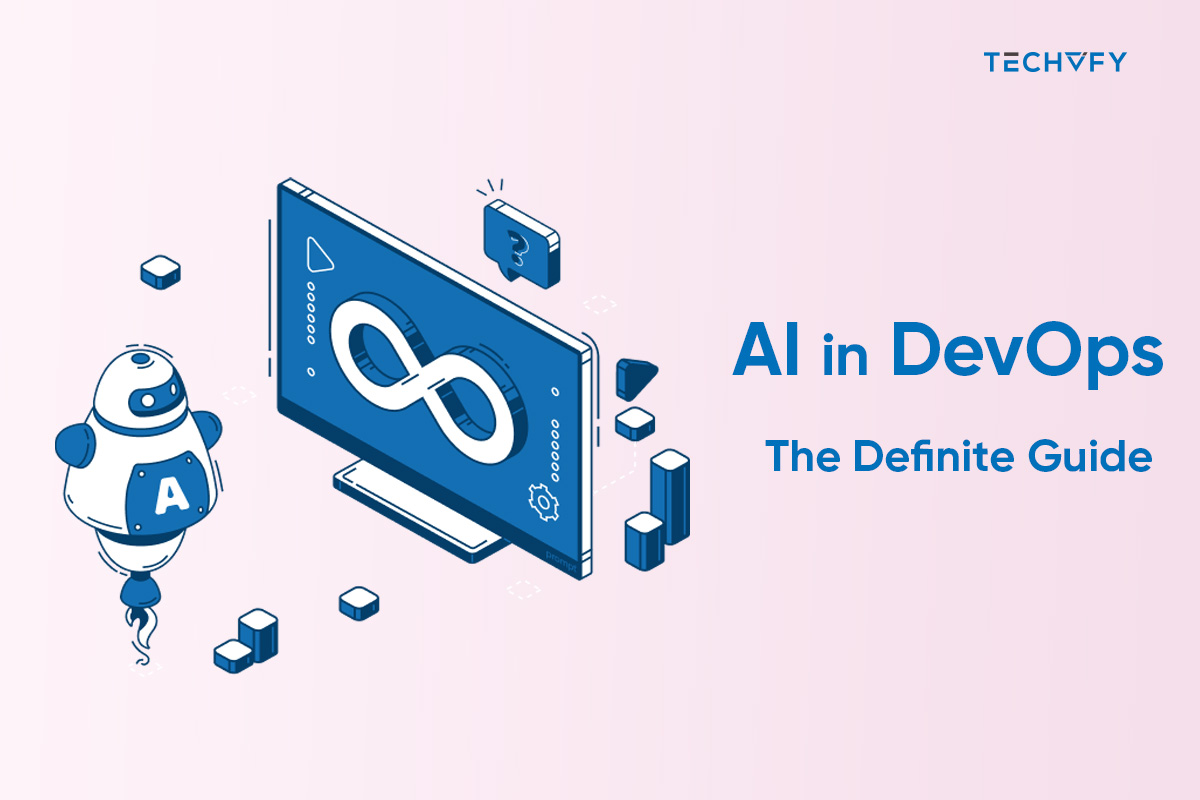 AI in DevOps – The Definite Guide
DevOps merges the realms of software creation and IT operations to deliver software swiftly and reliably. AI, a field within computer science, develops machines capable of tasks resembling human abilities, such as visual recognition and decision-making.   Using AI in DevOps involves utilizing advanced computer technologies to enhance and accelerate software functionality. This integration aids in software testing, preparation, and security.   This article delves into integrating AI into the DevOps transformation journey. We will discuss the various AI technologies employed in DevOps' benefits and examine the challenges of using AI in this field. Additionally, we'll provide a brief overview…
23 November, 2023