How to learn frontend development in 2023  
04 July, 2023
Strong front-end development skills are in high demand as they are essential for web developers in the modern world. Candidates for this field often ask about how to learn front-end development because they are distracted by countless options around. "How to learn frontend development", "How long does it take to learn Front-end Development?" They are also questions that many candidates ask because time is also a decisive factor when participating in a certain training program. In this post, we provide the best user interface development courses and certifications for your learning journey and to start a career in web development while considering the anxieties of today's candidates.
I. Top 5 Front-End Development Online Courses for 2023
1. Udemy's "Web Developer Training Camp"
Colt Steele's course on user interface development is highly regarded in the industry. The expert provides a thorough curriculum that covers user interface frameworks, including Bootstrap, HTML, CSS, and JavaScript. Its goal is to provide students with a strong foundation in these vital technologies.
This course's emphasis on the practical application of knowledge through projects and assignments is one of its strengths because it enables students to do so. This method helps students understand concepts and gives them significant practice in creating web apps for the real world.
Colt Steele, whose teaching style is well-liked by many pupils, has spent years developing a "recipe" for imparting technical knowledge in a classroom context. Throughout the course, he provides step-by-step directions and a thorough explanation of the subjects. This course also has a sizable and active student body, which can be useful for seeking assistance and exchanging knowledge with other students.
Duration: 63 hours (about two and a half days)
Learn more: Difference Front end and Back end
2. Coursera's "Web Designing Certification by University of Michigan"
Colleen van Lent, a Ph.D. lecturer at the Michigan School of Information, instructs the course. Her prior employment included NSA, Naval Research Laboratory, and NASA JPL roles. Another instructor is Charles Russell Severance, a clinical professor at the University of Michigan School of Information who teaches various technology-related courses like programming, database design, and web development.
The topics covered in the "Web Design Certificate" course are HTML, CSS, and JavaScript. It aims to give students a firm foundation in web design principles and methods. Topics like responsive web design, usability, accessibility, and visual design are frequently covered in curricula.
The fact that many Coursera courses offer an organized learning path complete with video lectures, quizzes, exercises, and practical projects is one of their advantages. You will have knowledge absorption how to build HTML5 and CSS3 that is syntactically sound, as well as how to use JavaScript to develop engaging web experiences. By mastering these technologies, you can create websites of the highest caliber that function flawlessly on smartphones, tablets, and various other screens. The University of Michigan is a prestigious institution, and students consistently give its Coursera courses excellent reviews.
Duration: 7 months
3. Codecademy's "Front End Engineer"
The career path of a "User Interface Engineer" on Codecademy typically includes courses covering different aspects of user interface development. These courses may cover topics such as HTML, CSS, JavaScript, designing user interface frameworks like React, and other related technologies that answer candidates' questions about how to master Front-end Development.
The method used by Codecademy focuses on interactive coding assignments that let students hone their skills right in the browser. To give real-world application and strengthen learning, projects, and tests are frequently included.
Learners who choose to pursue the professional path of "User Interface Engineer" will have a thorough understanding of the theories, methods, and best practices associated with developing user interfaces. People who desire to begin a career in user interface development or improve their current skills may find this helpful.
Duration: 350 hours (about two weeks)
4. Udemy's "The Complete Web Developer: Zero to Mastery"
The course's instructor, Andrei Neagoie, is renowned for his engaging and transparent teaching methods. "The Complete Web Developer: Zero to Mastery" covers front-end and back-end development, allowing students to learn about and enhance their skills in various web development-related areas. HTML, CSS, JavaScript, React, Node.js, Express.js, databases (SQL and NoSQL), and other closely related technologies frequently used in web development are typically covered in the curriculum. Experts also strongly emphasize experiential learning through projects and assignments. This enables students to put their knowledge to use and create practical applications.
The best way to get recruited as a web developer is to really delve into the field and develop into a full-fledged web developer. The fundamentals of front-end development are also important for people who want to learn web development totally from scratch.
Duration: 36 hours (about one and a half days)
5. LinkedIn Learning's "Front-end Web Developer Course"
The entry-level User Interface Web Developer Course, a fantastic online course to take, can help you develop the job-ready abilities you need with the aid of this data analyst program. The user interface for web development. As a front-end web developer, it will assist you in developing the abilities necessary to create captivating, dynamic user experiences on the web. Discover how to combine fundamental coding and graphic design principles to bring ideas to life on the browser canvas. Learn all the skills required to create user-facing code. It was developed by online educators Ray Villalobos, Morten Rand-Hendriksen, Chris Nodder, Derek Featherstone, and others. They are all skilled educators and seasoned experts in their industries.
This eight-course professional certificate program is intended for web developers who wish to master front-end web programming and hone their essential abilities using core web technologies. Beginning with nothing is also beneficial for intermediate developers who want to review and refresh their memory on the foundations of front-end web programming.
Duration: 24 hours
Frontend Development at TECHVIFY:
II. What is The Future of Front-end Developers?
UI developers are essential to this process since each competitive company needs a well-built, potent, inventive, and engaging product for their customers to enjoy. The thousands of positions available for those positions across the nation show this. As a result, many businesses opt to work with experts at outsourcing firms.
Organizations and front-end developers constantly seek ways to enhance user experience, scalability, accessibility, and other factors. Even while JavaScript continues to rule, learning a new framework or library is always a good idea. While artificial intelligence and machine learning will continue to dominate the world of front-end development in 2023, VR and AR are becoming more popular by the day as digital products go mainstream.
Changes to site architecture thanks to the expected evolution of micro user interface trends. Progressive web applications are almost a consumer expectation. 2023 is sure to bring even more unexpected trends in the world of front-end development.
No tags for this post.
Related Topics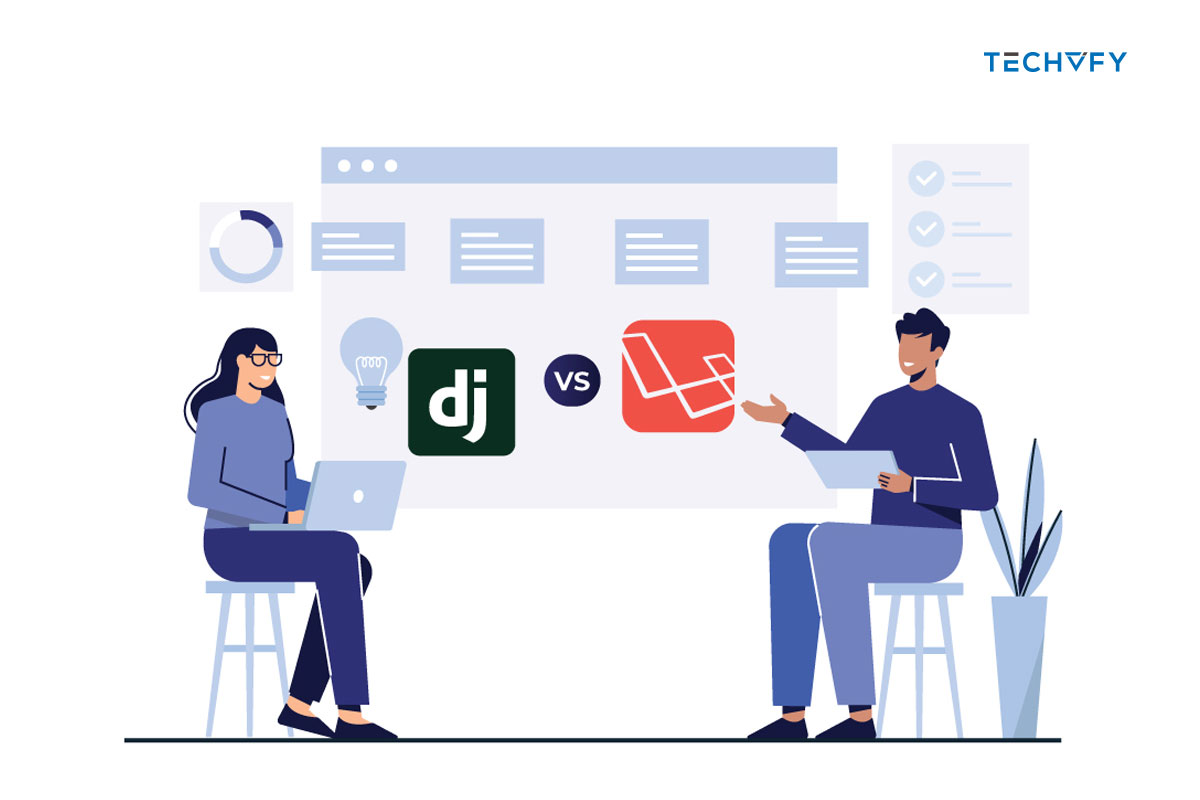 Django vs Laravel – A Detailed Performance Breakdown
In development, frameworks act like helpful tools, making tasks simpler and more consistent. Every coding language usually has such a tool to make things smoother. Both Django and Laravel are top recommendations for their respective languages. Now, let's explore Django vs Laravel, which is your perfect choice. I. Understanding Django and Laravel 1. Django Crafted in Python, Django is a framework that helps create digital projects quickly and efficiently. With built-in tools for the SQLite database, it's adaptable, scalable, and secure. Consider setting up a digital library, a social hub, or an information site. Django has got you covered. It…
02 October, 2023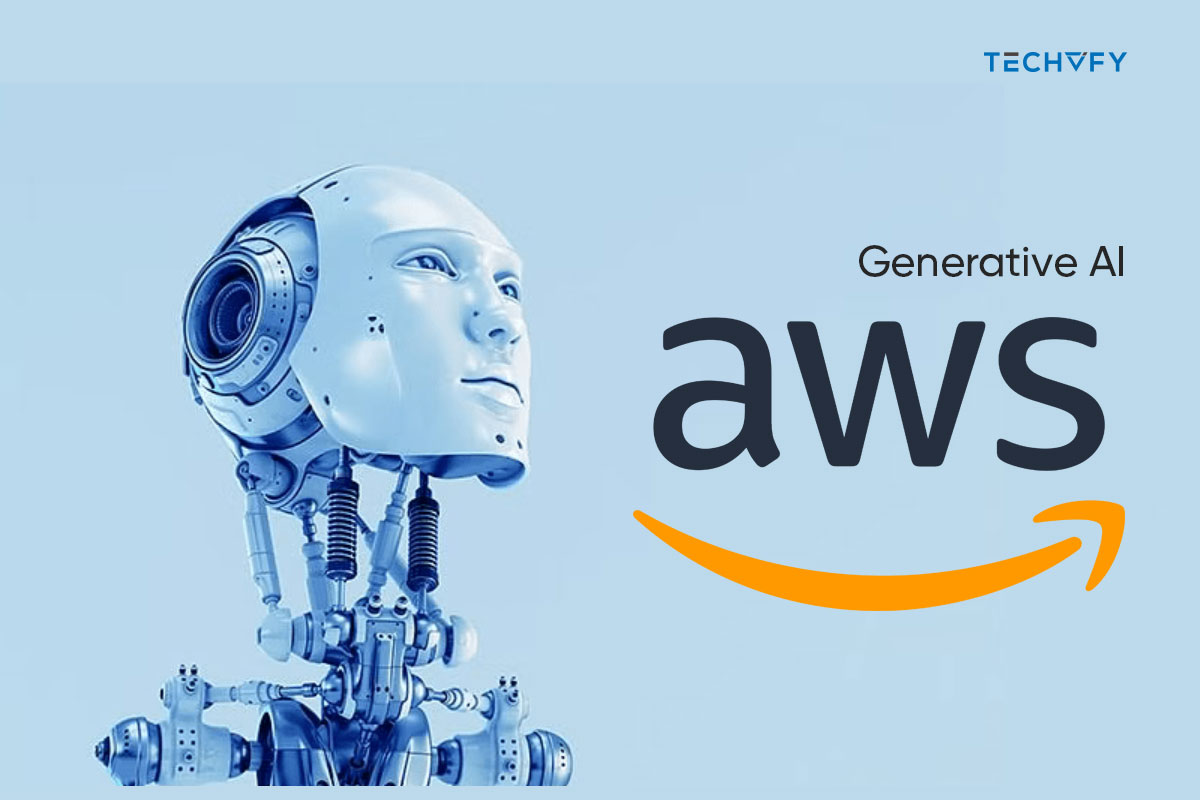 Unraveling the Power of Generative AI on AWS
Curious about generative AI on Amazon Web Services (AWS)? Our latest article breaks it down, showcasing the tools AWS offers and how they're shaping the future of AI-driven projects. Dive in to get a clear, tech-savvy perspective on making the most of AWS's capabilities for your generative AI endeavors. I. Generative AI on AWS in Brief If you've been keeping tabs on the latest technological advancements, you've likely come across the term "generative AI." At its core, generative AI refers to advanced algorithms that allow machines to create, design, and simulate entirely new content. That means they're not just processing…
02 October, 2023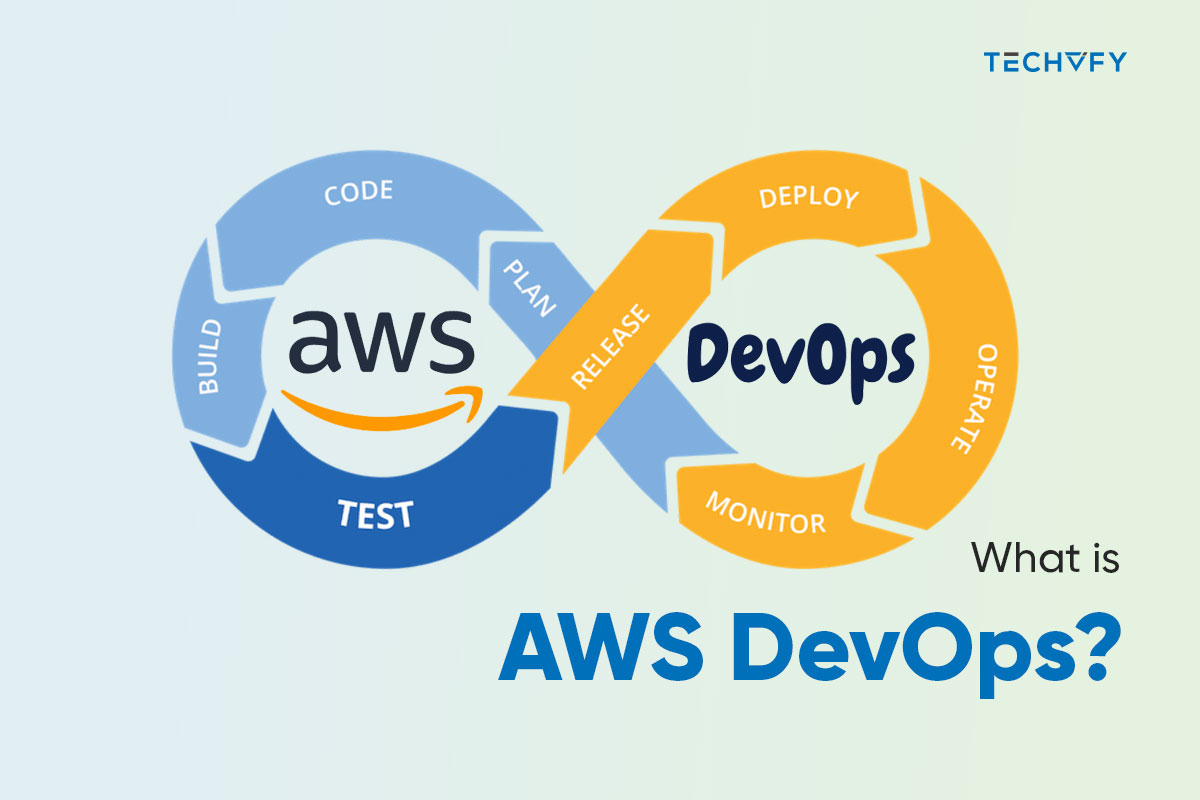 What is AWS DevOps? All You Need to Know
Speed, quality, and security are paramount in today's dynamic software landscape. According to AWS and Strongdm, with a staggering 24 times reduction in deployment failures and three times faster feature delivery, AWS DevOps is the transformative force behind these achievements. This article will explore the core of AWS DevOps, including its basis, services, tools, and best practices. I. What is AWS DevOps? AWS DevOps is Amazon's solution for applying the DevOps methodology utilizing its cloud platform and specialized tools and services. It provides capabilities that help organizations automate and streamline their software development and delivery processes. II. Importance of AWS…
29 September, 2023