Using a Mobile App Development Outsourcing Team
22 August, 2021
There are many benefits to using a mobile app development outsourcing team for your project.
I. What to expect from a mobile app development outsourcing team?
Today, it's obvious that people spend more time on their mobile devices for internet browsing and online shopping than on their desktop/laptop devices.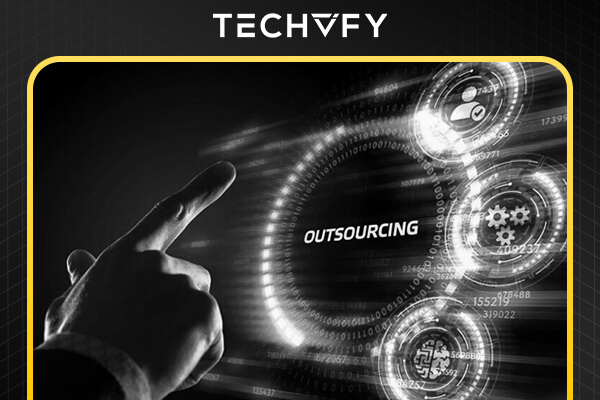 Many companies already get a mobile app developed for their businesses, catering specifically to the increasing mobile users market. But what do you do if your companies are not in the tech industry and don't happen to have a team of in-house mobile developers and UI/UX designers?
The easiest and ideal solution is to outsource the mobile app development process to an offshore software partner who already has the expertise and resources required to help develop your app from scratch.
Outsourcing is especially helpful when time is of the essence. The question is how to choose a reliable outsourcing mobile app development agency with extensive experience and technical talents to execute your plans.
II. How do we optimize the quality of outsourcing?
To make the most of these kinds of services for mobile applications, you should assess exactly the kinds of custom mobile applications that your company needs. Programs that are typically well-suited for businesses are those that contribute to a more efficient workplace, help employees save time, and create better and easier ways to get the job done.
You should also think of applications that are functional aside from attractive; these are programs that carry helpful and sensible features.
If you are going to go for mobile app development outsourcing, you need to make sure that you are hiring an excellent service provider. Compare the services, skills, and fees of several vendors and sign up for the service provider that can best meet your company's requirements.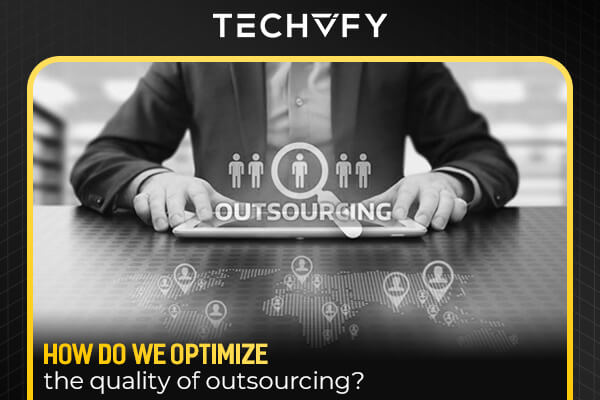 Mobile app development outsourcing is a contract awarded by a contracting party from a country to a company with a team of human resources with a definite skill set sitting in another country. On completion of the proposed job, the software is shipped to the client's organization.
So the key to an offshore mobile app development center's success is the smooth communication flow between the offshore vendor and the onshore client. The continuous constructive dialogue between the two sides is not limited to verbal communication but is aggressively pursued in writing, meetings, and conferences. So the local presence of the offshore vendor can be a huge advantage for the client though it might cost the client more.
The client should be very careful about the project budget. The Proper budget forecast includes vendor rates, risk involvement, the scope of change in the project specification, and vendor resource matrix.
The financial terms should also be decided and agreed upon beforehand. Both parties should maintain adequate transparency to complete the work successfully.
Further, offshore mobile app development requires a different methodology from local development. For example, an onsite development team can resolve critical issues by meeting in a conference room. When teams are diverse, you have to create a process that automatically keeps everyone in the loop.
Related article:

Top 5 mobile app development trends 2023
III. 4 advantages you receive if you outsource mobile app development.
94% of Fortune 500 companies use outsourcing for their needs.
Enterprise legends like Google, Samsung, Lufthansa Systems, Chrysler, and hundreds of similar enterprises, use the perks of mobile development outsourcing to expedite their growth.
Startups are no exception: web outsourcing gives them much more scalability and flexibility than hiring an in-house team. Besides, there's a chance to cut costs considerably. For example, Groove, a SaaS platform, outsourced its entire software development to a company overseas. But it didn't interfere with the company's success; now, it is a successful business with millions of dollars of revenue.
Unilever, a large European consumer goods company, once outsourced its ERP system development to experts in this field. The company couldn't dedicate enough resources to build a complex in-house solution in-house; thus, delegating was a viable and necessary option. This step helped save $700 million annually in terms of operational activities.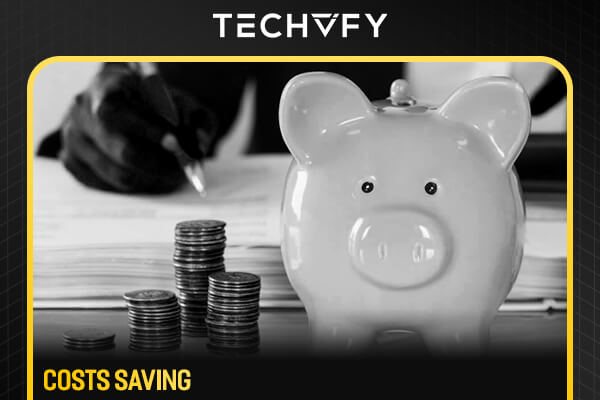 Everyone's talking about how cheap it is to outsource web design and development, but they rarely provide reasons for that. To clarify the financial aspect for you, we present a brief comparison between the investment required for an on-site mobile app development team and outsourcing development tasks to other experts.
You don't need to waste your money on office needs or recruitment; you pay less for engineering services of the same quality. We'll dive deeper into salaries in different regions a bit later.
When it comes to business architecture, building online software is a small portion of the whole picture. A website has no worth whatsoever if it doesn't attract users and customers give value or generate revenue.
Therefore, outsourcing technical duties allows you to dedicate time, attention, effort, and brainstorming to critical business operations that would otherwise be wasted. These tasks require you and your vision of the business to succeed: core business operations, sales, marketing, and advertising, brand development and public relations, networking with past and future business partners, involvement in different events, and more.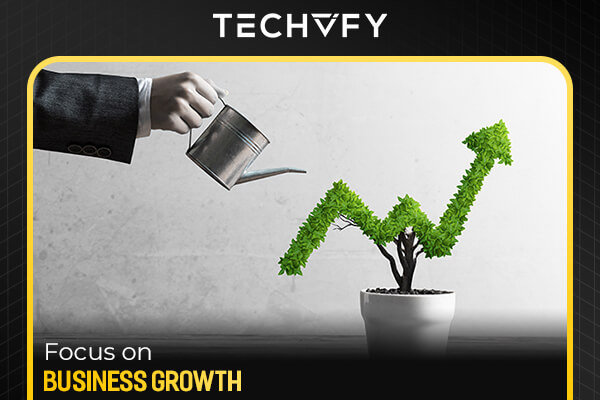 The same is true for trying to be a part of the engineering process and trying to accomplish everything on your own.
Work with the world's top talent.
Even the world's leading IT companies admit that they deal with international partners. A long time ago, the idea was hatched and spanned a wide range of businesses. Engineers from all around the world are accustomed to the notion of outsourcing.
For example, an IT outsourcing business with 20 engineers may produce 10 or more minor projects or 2+ major projects each year.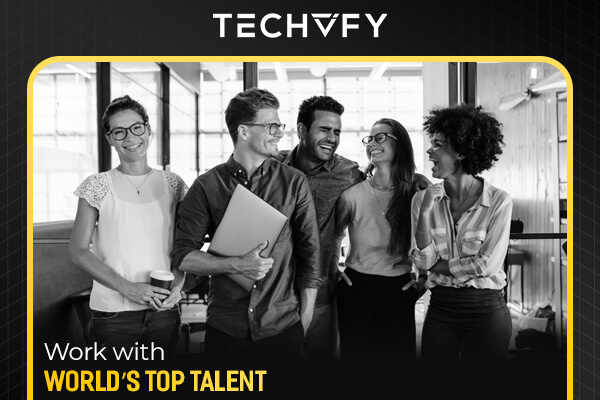 Each software developer has experimented with a variety of tools and technologies, followed a variety of trends, and worked in accordance with a variety of methods. Outsourcing allows developers to get more experience than those who work on a single project throughout their careers. A stronger team will produce a better product and vice versa.
Why not take advantage of the opportunity to outrun your competition with an eye-catching website?
Outrun your competitors at the start
We learned before that hiring your first developer might take up to seven weeks (or even longer) if you choose in-house development. Two to four weeks pass before a team may begin working together in the workplace. A team calendar may therefore be filled with sick days, vacations, and other unanticipated difficulties.
Consequently, you miss deadlines for sprints and product launches. This means that your potential consumers' money will be taken by a competitor who has already released a similar product several weeks sooner than you. Outsourcing mobile app development helps you to get started straight immediately. There are stringent deadlines that come with signed agreements.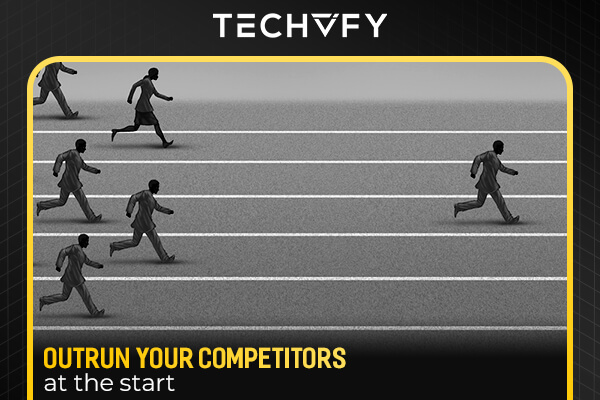 Conclusion
There is no doubt in your mind that everything will be delivered on time and that your team will fulfill all deadlines without fail.
Compared to in-house engineers with limited expertise, the outsourced team can provide a more accurate estimate and a higher-quality solution due to their more extensive experience.
Do you feel satisfied with our research? If not, please send TECHVIFY your email so we can answer all of your concerns and share our knowledge about this topic with you.
No tags for this post.
Related Topics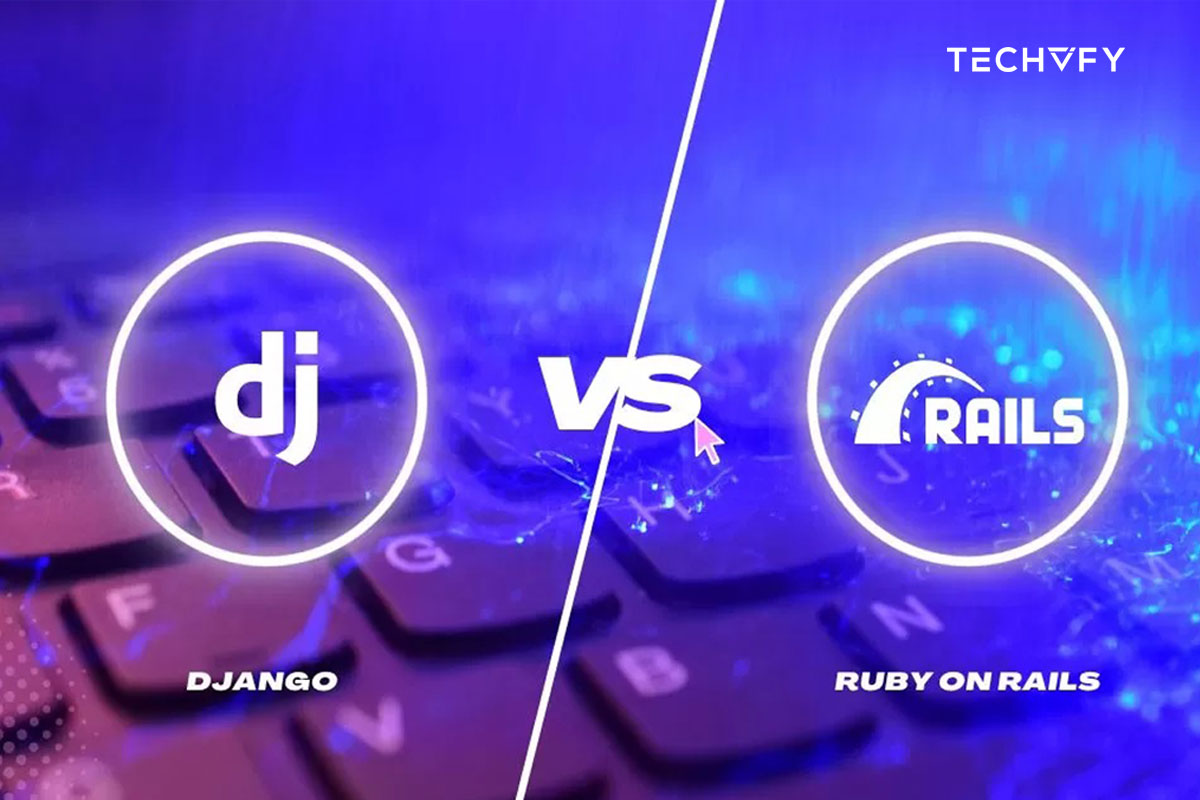 Ruby on Rails vs Django: Which Framework for Your Project?  
In the dynamic world of web development, two frameworks stand out as giants: Ruby on Rails vs Django. Both frameworks are open-source, high-level, and designed to streamline the development of web applications. While they share many similarities, they also possess distinct characteristics that cater to different developer preferences and project requirements. In this article, TECHVIFY will discuss two frameworks to help you understand the basis for making vital choice decisions. I. What are Ruby on Rails vs Django? 1. What is Ruby on Rails? Ruby on Rails (RoR) is a full-stack web application framework in the Ruby programming language. Embracing…
27 November, 2023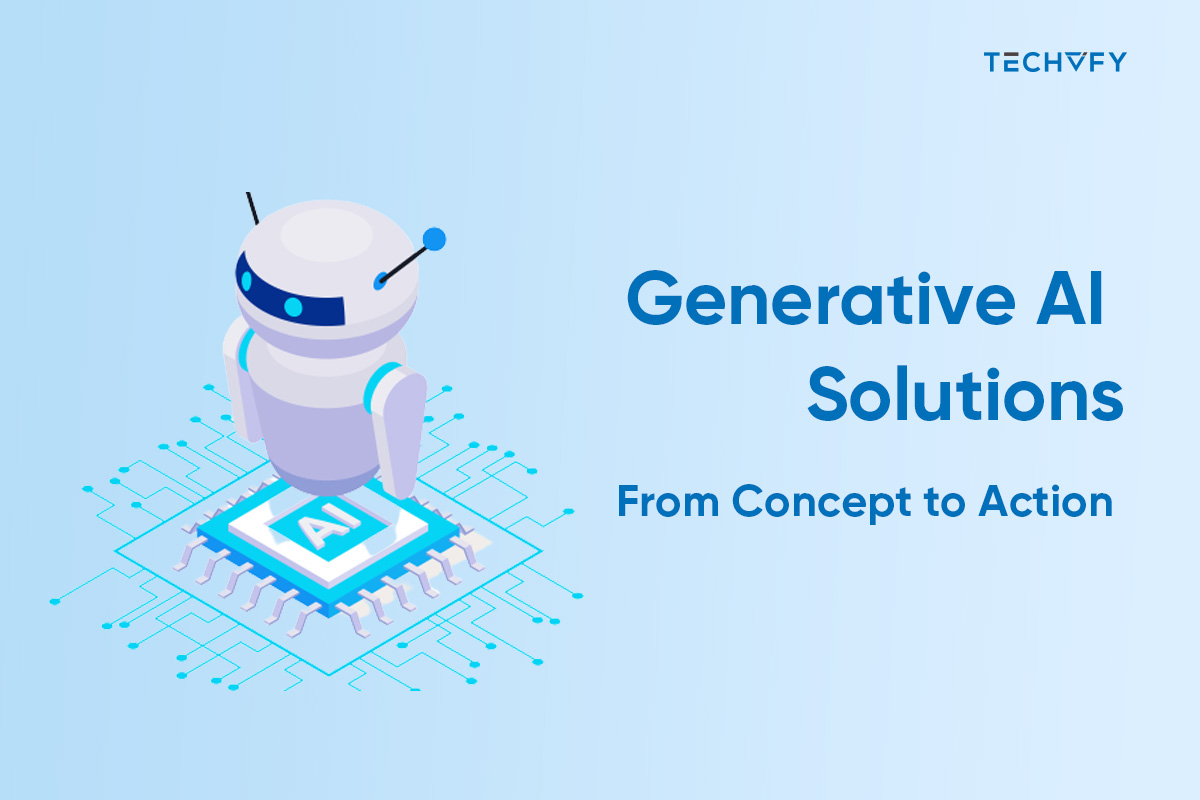 Generative AI Solutions: From Concept to Action
These days, generative AI influences many industries and brings about a fresh wave of innovation and change. It is at the center of the latest developments, from innovations in healthcare to transforming the entertainment sector. This revolutionary technology fosters creativity, efficiency, and customized experiences; it is more than a tool. Researchers, developers, and companies worldwide are utilizing its potential to create unimaginable methods. In this article, TECHVIFY will discuss the significance, advantages, practical uses, and implementation of generative AI solutions.  Importance and relevance of generative AI in various industries   Generative AI stands at the forefront of transformative technologies, impacting industries…
24 November, 2023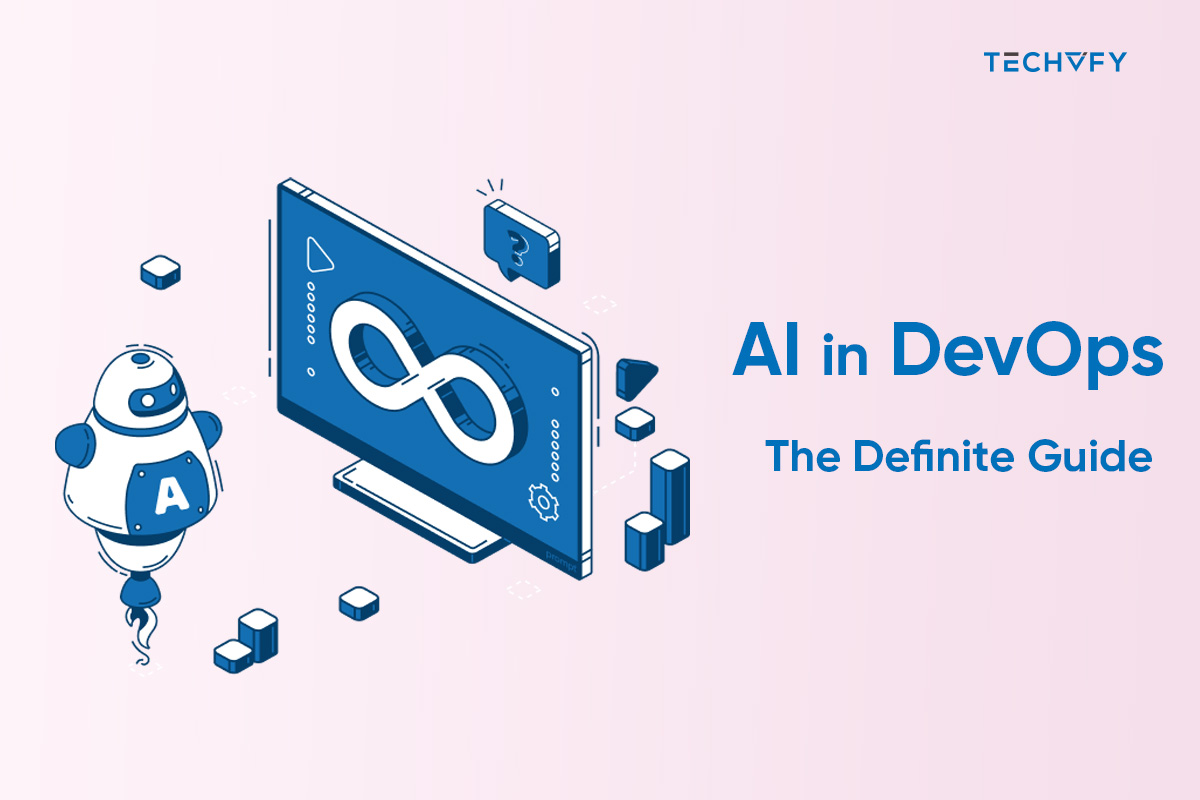 AI in DevOps – The Definite Guide
DevOps merges the realms of software creation and IT operations to deliver software swiftly and reliably. AI, a field within computer science, develops machines capable of tasks resembling human abilities, such as visual recognition and decision-making.   Using AI in DevOps involves utilizing advanced computer technologies to enhance and accelerate software functionality. This integration aids in software testing, preparation, and security.   This article delves into integrating AI into the DevOps transformation journey. We will discuss the various AI technologies employed in DevOps' benefits and examine the challenges of using AI in this field. Additionally, we'll provide a brief overview…
23 November, 2023