It's hard to find a web app development company that suits your business? Will one of those web app development companies be able to understand your business model? Will you and them get along with each other during the partnership? There are plenty of factors involved when choosing a web app development company that can meet your business's needs and requirements.
Don't worry! You now don't have to look any further we've already got a web app development company worth considering: Techvify. If you've heard of this name, we appreciate your attention. To those who have never heard of us before, let's go on a small tour learning a bit of what we're up to and to see if we can become the perfect piece for your business, shall we begin?
Basic information
Techvify – A company based in Vietnam and was established in 2018. Even though just a small seed among other competitors, we proudly present ourselves as a hard-working, innovative, and energetic team that passionately seeks success and opportunities to support businesses with their operation process.
Other than providing services in offshore development, mobile app development, cloud services, custom software development, Magento development, web app development is also a special strength of Techvify. We've got a team of experts who have been long actively working in the field of web app development. Therefore, we successfully pulled off a deal with Viettel – a famous telecommunication company in Vietnam. My Telecom App was what brought us together to business and we proudly state that the contract is one of the biggest merits proving Techvify's prospect. Being able to work with such a huge company like Viettel wasn't easy, since their requirements didn't sound easy to the ears when we saw them on the paper. However, we still managed to conquer the challenges and eventually nailed it until the end. This is a firm proof that shows Techvify as a potential top-tier contender on the web app development companies list, will guarantee to please you at the earliest stage of work.
What do we offer?
Although confidence is what is considered crucial, yet we don't let it blur out the fact that we're also humbled. The biggest mistake of many web app development companies in the world is thinking they know what they have to do since they start and never ask for any further details about customers' requirements.
Techvify always starts by having a detailed conversation with customers so that we can clarify what you're having in mind and what source of difficulty you're facing. In our work process, customers play a vital role in leading the project to satisfying results. By doing this, the amount of time spent on the process can be shortened.
Communication is quite an important factor in every business's success don't you think?
One thing about difficulty is that changes constantly happen. Many web app development companies fail to come up with the solutions to immediately react to the necessary adjustment of the web app during the process. Therefore, a lot of web app development companies usually get stuck in the middle of the way, leading to time-consuming segments that eventually affect the due.
Techvify as a professional web app development agency always lists down everything that might prevent the workflow along the way so that in certain scenarios, we can come up with a solution that can immediately fix the problems. If the problem is something that we haven't run into before, a sit-back and team communication will help us dissect the issue from top to bottom, making the difficulty identified and cleared.
The success of all the web app development companies around the world, one of those is having the most talented and dedicated developers on the team. The reason why it's so important is quite obvious: The developers who possess a deep understanding and powerful dedication to what they're doing are the key to every business success.
Although being established for only 2 years, Techvify invested every effort in the recruitment process. Knowing who we have for the team and what they can do is all there on the profile. Therefore, we never have to worry about the quality of the product as well as the services we provide for our customers. Many positive feedbacks from our customers are on our website if you want to take a look at it (https://techvify-software.com/).
Overall, many more to come that can only be seen by the face-to-face process. If you need a top-notch web app development company that is within sights, don't forget to put Techvify up there because we can assure that customer satisfaction is our number one priority!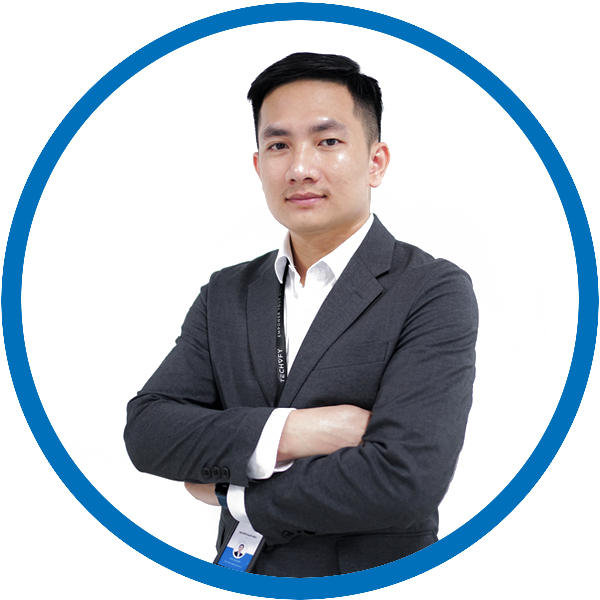 As CEO of Techvify, a top-class Software Development company, I focus on pursuing my passion for digital innovation. Understanding the customer's pain points to consolidate, manage and harvest with the most satisfactory results is what brings the project to success.