The Growth of IT Industry in Vietnam
17 October, 2022
In recent decades, Vietnam has had high economic growth, which has promoted many sectors, including the information technology industry, to achieve remarkable achievements. According to the General Statistics Office, Vietnam is ranked 2nd globally in producing mobile phones and components and 10th worldwide in making electronic components.
These are also the two main factors that helped Vietnam's IT industry become the largest trade surplus in the overall growth of the whole economy. To better understand this, in this article, we will learn about the development of the information technology industry.
Vietnam's IT Industry Overview
IT industries in Vietnam have made remarkable progress, developing rapidly over the past 20 years. In 2000, the information technology industry accounted for only about 0.5% of the country's GDP and was considered a small economic sector because it was significantly inferior to agriculture, commerce, etc. However, in just two decades, information technology has grown stronger and stronger with leaps of development.
Vietnamese IT industries such as banking, finance, telecommunications, and aviation have the most potential for bespoke and off-the-shelf software.
IT services such as enterprise risk management, customer relationship management, human resource management, cloud computing, digital content, and fintech are also promising.
Revenue in 2019 in this sector increased 400 times compared to 2000, equivalent to an average of 37% over 19 years. The labor force in the information technology industry has increased 20 times, accounting for 1.88% of Vietnam's total number of employees today.
With the rapid and robust leap forward in development, Vietnam has a position on the world information technology map, becoming one of the region's strong countries in information technology. It is ranked 1st in the software service industry among the six fastest-growing countries in the ASEAN region.
The Ministry of information and communications (MIC) wants the country to become a leading digital destination and economy in Southeast Asia by 2030. With this expectation, Vietnam has set a goal by 2030 to reach at least 100,000 digital technology enterprises and has 1.5 million employees in the digital field. This is an opportunity for businesses operating in the technology sector to break through and expand their business scale thanks to supportive policies from the state.
Thanks to that, the job space in this field will be even more abundant. The information technology industry in Vietnam is one of the key industries contributing to the country's strong development. 
Vietnam – IT Talent Pool
Vietnam has recently emerged as one of Southeast Asia's most attractive investment markets for global technology firms seeking to expand into many sectors.
Vietnam's digital economy has a lot of potentials. The government has many special incentives to encourage investment, such as a preferential tax rate of 10% for 15 years.
With more than 90 million people, Vietnam has become the 13th most populous country. Twenty-five percent of the population is under the age of fifteen. Since 2009, Vietnam has had a golden population structure, which means only one dependent person for every two or more working people.
According to the Vietnam General Statistics Office, Vietnam's golden population structure is expected to last until 2035, with approximately 66% of the working-age population and over 1.5 million people joining the labor force each year.
Vietnam's IT market is now highly abundant, with 400,000 IT engineers and approximately 50,000 IT graduates each year.
According to a 2020 report, 43.8% of Vietnam's engineers worked for companies that outsourced their technology development. Software developers in Vietnam have deep expertise in various programming languages and are eagle to update new technological knowledge and trends, including blockchain, AI, ML, and data science. Besides, Vietnamese IT laborers can communicate fluently in English. All of these benefits make Vietnam a desirable location for outsourcing.
6 IT Industries in Vietnam that are growing.
Artificial Intelligence (AI)
Vietnam's artificial intelligence industry has a lot of potential. Even though it is still in its infancy, AI in the country has adopted international trends in its use in e-commerce, human resources, education, agriculture, healthcare, human resources, and more.
AI has alleviated traffic congestion, assisted those with disabilities, and advanced e-government.  
The government passed a resolution recently encouraging FDI by raising the number of enterprises in the advanced technology industry in Vietnam to 50% by 2025. This could aid in the advancement of AI. 
Find out what we offer: AI Development Services
E-commerce
According to research by the Vietnam E-Commerce Association, the country of Vietnam's e-commerce market may be positioned third in the area by 2025.
Ho Chi Minh City and Hanoi are Vietnam's two largest e-commerce cities. 70% of the nation's total sales originate from these urban areas. Besides, since most people reside in rural areas with good internet connectivity, there is a tremendous chance to expand into these regions.
But along with that is the challenge of development and shipping expenses. So, to construct e-commerce websites without expending a lot of money and work, Many large e-commerce enterprises in Asia have chosen Vietnam to build their own development team. Large organizations have come to rely on and trust TECHVIFY for nearly half a decade to develop e-commerce websites and e-commerce migration.
Cloud Computing
Old business standards have become obsolete in an ever-changing and interconnected world where data needs to be analyzed and processed quickly and accurately.
Migrating and upgrading to cloud computing (cloud transformation) is essentially converting outdated systems into cloud computing or replacing existing resources from existing data centers with resources on cloud computing platforms. This will help businesses reduce operating costs, increase growth potential, and find new sources of capital.
Identifying and taking advantage of opportunities such as cloud computing to stay ahead of the competition will be a major trend in the coming years.
Fintech
According to analysts at the financial holding company Robocash Group, the FinTech sector in Vietnam is anticipated to reach 18 billion USD by 2024.
A young population, a growing middle class, and increased internet usage are ideal conditions for the fintech industry to prosper. More than 100 businesses and brands offer various services, including wealth management, blockchain, and digital payments.
The market's three most well-known and rapidly expanding subsectors are digital payments, peer-to-peer lending, and blockchain and cryptocurrencies.
Education Technology
Consumers, particularly parents, are responding positively to the EdTech market in Vietnam and changing their perspectives.
Vietnam's education technology has received significant international investments. This investment is primarily motivated by Edtech centers' ability to bridge the gap between traditional education environments and private-sector learning needs.
Improved infrastructure results in increased trust as the foundation of the technology system is slightly better than others in the region. Parents and students strongly need effective and independent education and foreign language learning services. Furthermore, because of Vietnam's abundant and competitive human resources, businesses need to train their employees more conveniently and effectively, boosting EdTech demand.
Software Outsourcing
Over the past ten years, Vietnam has seen a rise in IT outsourcing. Seventy-three percent of businesses use software outsourcing, according to a report by US-based software company BetterCloud.
Vietnam now accounts for about 21% of the market, surpassing India to become Japan's second-largest software outsourcing partner after China, while the US and European markets have delivered annual growth rates of 20 -30%. Compared to traditional markets, Vietnam has become a more affordable outsourcing destination.
The government is creating high-tech parks and providing many incentives to support the sector. Namely, Da Nang has been a hub for software development, especially for Japanese companies.
TECHVIFY has expanded its branches to Da Nang in response to market demand this year. International businesses can now readily use TECHVIFY services in Da Nang, Hanoi, and Ho Chi Minh City.
Conclusion
Vietnam is a key regional market for global technology vendors and local entrepreneurs. Vietnam's IT industry is expanding quickly because of affordable labor costs and skilled workers. By choosing software and IT services from reliable providers like TECHVIFY, you can simultaneously get solutions that meet the highest quality and cost-saving criteria.
Contact us today if you need any consultation.
Related Topics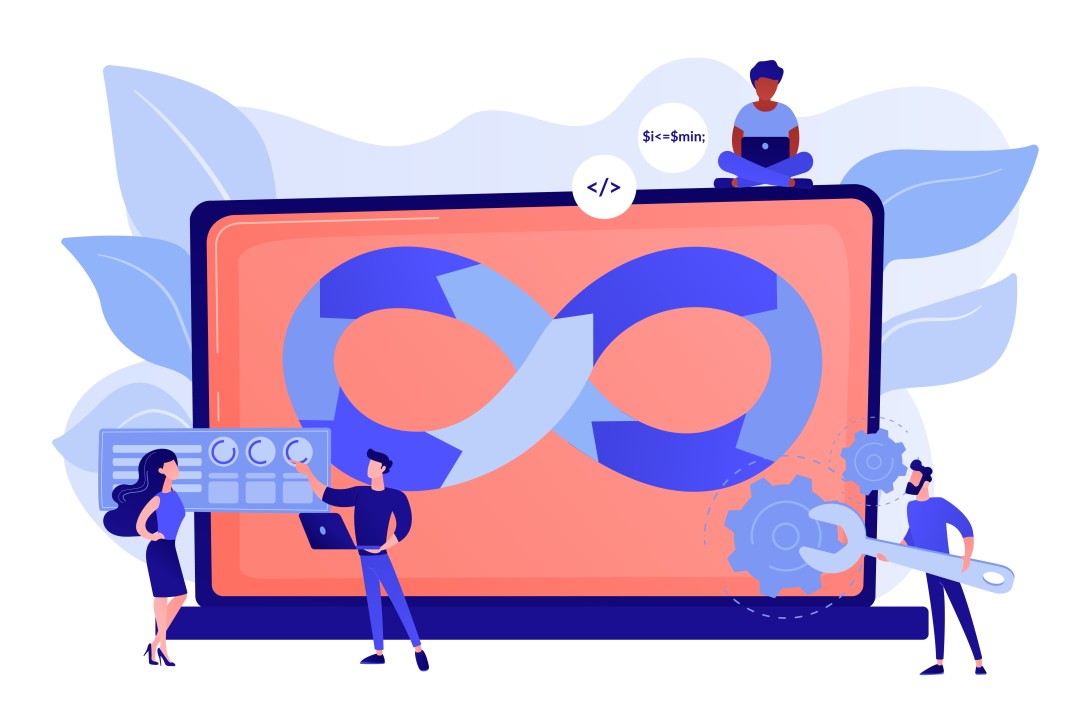 Predicting DevOps Future in Upcoming Years
DevOps started in 2009 as an idea to make teams work better together. Over ten years, it has changed from an idea to a common working method, where everyone knows their job and expectations. However, what companies expect from a DevOps worker can differ from place to place. As technology and working methods change quickly, the DevOps future becomes hard to tell. Because of this rapid change, even talented people looking for jobs sometimes feel a bit lost. Importance of DevOps in The Current Technological Landscape DevOps brings together the people who create software (Dev) and those who keep it…
28 September, 2023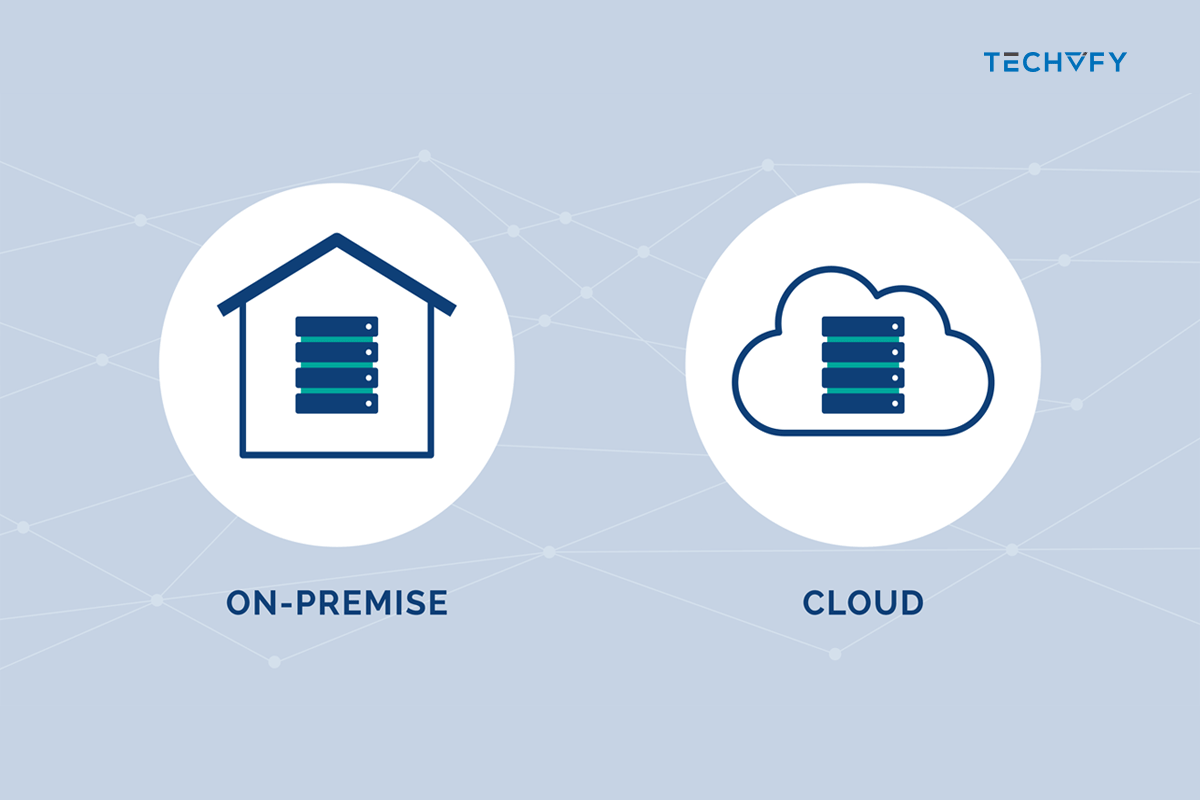 On-premises vs Cloud: A Clear Comparison
In today's rapidly evolving digital landscape, businesses face a critical decision regarding their IT infrastructure: on-premises or cloud computing. This choice represents a fundamental pivot point in how organizations manage their data, applications, and overall technology stack. This article discusses on-premises vs. cloud computing, comprehensively comparing features, benefits, drawbacks, and practical considerations. I. What is On Premise vs Cloud? What is On-Premises Computing? On-premises computing is a traditional computing model in which an organization owns and operates its hardware and software infrastructure. This infrastructure is typically housed in a data center at the organization's location. What is Cloud Computing? Cloud…
28 September, 2023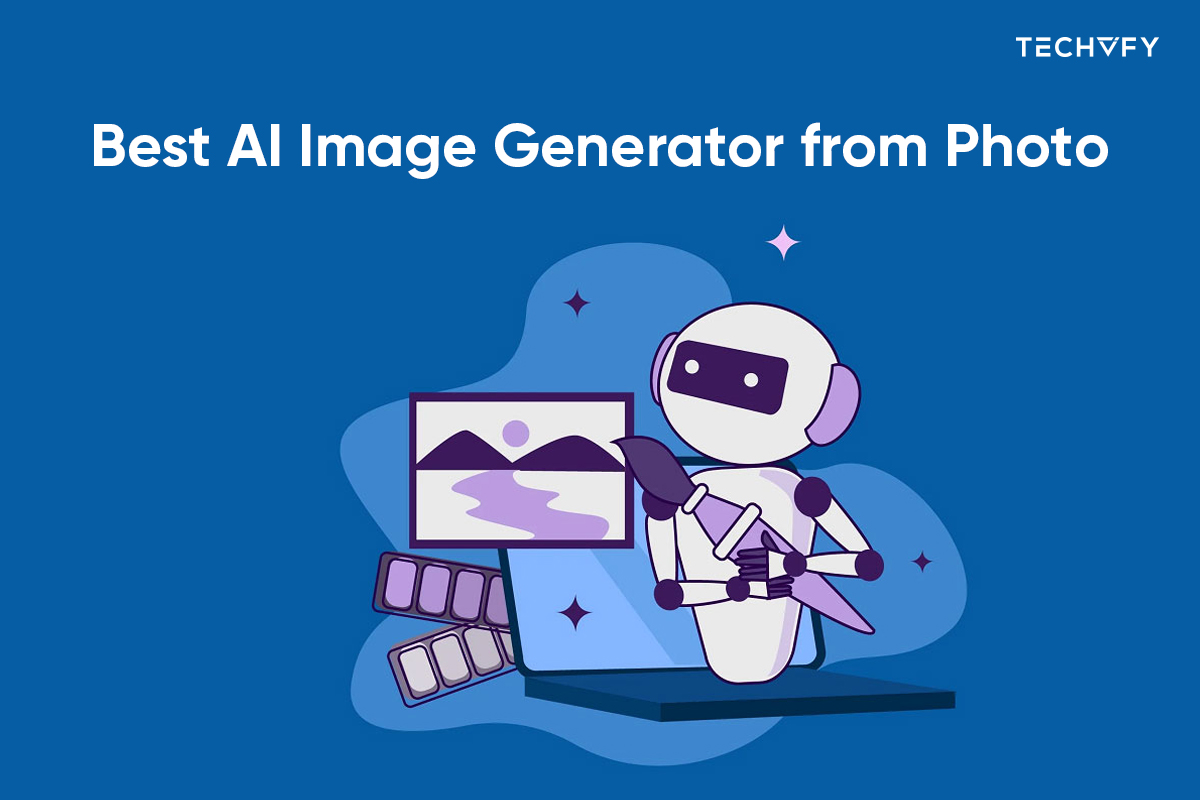 Best AI Image Generator from Photo to Pick in 2023 
In an era where creativity meets technology, the AI Image Generator from Photo has become a bridge connecting imagination and reality. Picture this: you've got a satellite image, and within moments, an intricate map unravels in front of you, revealing details you never thought possible from a single photo. Or perhaps you've dreamt of an avatar so realistic, it mirrors your very essence? This isn't the realm of science fiction anymore but the power of advanced AI Image-to-Image Generators.  In this article, we delve deep into the heart of the most prominent AI image generators of 2023. Whether you're a…
27 September, 2023