Top 10 Artificial Intelligence (AI) Companies in Vietnam
10 April, 2023
The rise of Artificial Intelligence (AI) has impacted industries worldwide, and Vietnam is no exception. As one of the fastest-growing economies in Asia, Vietnam has witnessed a surge in AI adoption across various sectors, including finance, healthcare, e-commerce, and manufacturing.  
This guide will provide the top 10 AI companies in Vietnam, shedding light on their strengths, services, and contributions to the country's AI ecosystem. 
Artificial Intelligence (AI) in Vietnam 
Vietnam is rapidly emerging as a powerhouse in the global landscape of artificial intelligence. With a strong emphasis on research and development, a thriving startup ecosystem, and a young, tech-savvy population, the country is well-positioned to make significant strides in AI.  
A Robust Foundation for AI Growth 
Vietnam has a solid foundation for AI development, thanks to its young and dynamic population. Over 60% of the country's 97 million citizens are under the age of 35 and more than 50,000 engineering graduates annually, many of whom are eager to contribute to the nation's AI ambitions. 
The government recognizes the potential of AI and is actively investing in the technology. In 2020, the Ministry of Science and Technology launched the National Artificial Intelligence Strategy for 2021-2030, which aims to position Vietnam among the top 50 countries in AI research and development by 2025, and the top 30 by 2030. This ambitious roadmap demonstrates Vietnam's commitment to becoming an AI leader on the world stage. 
Research and Development: The Backbone of AI Progress 
Vietnam's investment in AI research and development is paying off. According to data from the Scopus database, the number of AI-related research publications by Vietnamese authors increased by 384% from 2010 to 2020, outpacing the global average growth of 270% during the same period. This impressive growth rate showcases the nation's dedication to advancing AI knowledge and capabilities. 
AI research in Vietnam is not limited to academia; the private sector is also making substantial contributions. Several leading tech companies, such as VinAI Research, FPT, and Viettel, have established dedicated AI research centers, which are responsible for cutting-edge innovations. 
A Thriving AI Startup Ecosystem 
In tandem with the growing emphasis on research, Vietnam's AI startup ecosystem is flourishing. A recent report by Topica Founder Institute found that Vietnam ranked third in Southeast Asia in terms of the number of AI-related startups, with more than 50 active companies in the space. These startups are tackling a range of challenges, from e-commerce and fintech to healthcare and education. 
One notable example is Abivin, an AI-powered logistics optimization platform that secured the top prize at the 2019 Startup World Cup. Another success story is AI startup Elsa, which has attracted over five million users worldwide for its English language learning app. 
Top 10 AI Development Companies in Vietnam 
FPT Software 
FPT Software is a subsidiary of FPT Corporation, a leading technology and IT services provider in Vietnam with a strong focus on AI and Machine Learning (ML). Since its founding in 1999, FPT Software has expanded its network to 26 countries and territories, with 59 global offices and 22 development centers. 
They offer AI-related services comprised of AI consulting, AI-powered applications, and AI platform development in various industries from healthcare, and finance, to automotive. Their AI-powered chatbot platform is a powerful tool that enables businesses to build intelligent chatbots that can understand and respond to customer queries in real-time. FPT Software's AI Lab is continuously working on cutting-edge AI research projects and has collaborated with renowned international institutions and partners.  
TECHVIFY Software 
Found in 2018, TECHVIFY Software is proud to be recognized as one of the best AI companies in Vietnam. We receive the prestigious Sao Khuê Award in 2023, recognizing our outstanding contributions to the development of Vietnam's software and IT industry. TECHVIFY Software is ISO 9001:2015 certified, reflecting our dedication to quality management and our ability to consistently deliver top-quality AI solutions. 
At TECHVIFY, we believe that our team of experts is one of our biggest strengths. Our AI experts have a deep understanding of the latest AI technologies. We are also constantly staying up-to-date with the latest technology in AI and are always pushing the boundaries.  
We specialize in developing customized AI solutions for businesses in many countries in healthcare, retail & e-Commerce, logistics, e-learning & Education, and the telecoms industry. We understand that every business has unique needs, which is why we tailor our AI solutions to meet the specific requirements of our clients. Our AI-powered recommendation engine, chatbot platform, and fraud detection system are just a few examples of the innovative AI solutions that we have developed for our clients.  
KMS Technology 
With nearly 15 years of experience in the industry, KMS Technology is a leading global IT services provider that has a strong presence in Vietnam. The company boasts a dedicated AI and ML division, which provides a wide range of AI services such as AI strategy consulting, AI solution development, and ML model training. 
KMS Technology is outstanding compared to other IT service providers thanks to their successful implementation of AI solutions. One notable project is an AI-powered medical imaging solution, an AI-powered chatbot platform for healthcare providers, and a range of data analytics solutions that help businesses optimize their operations and improve patient outcomes. 
Furthermore, KMS Technology is also committed to nurturing local AI talent. They have collaborated with universities to promote AI research and education, and they offer training programs and workshops to help develop the next generation of AI experts. 
Orient Software 
Since its debut in 2005, Orient Software is unequivocally the best AI company in Vietnam, setting the bar high for innovation and excellence in the field. Its unwavering commitment to cutting-edge technology and customer satisfaction has proven time and time again why it is the top choice for AI solutions in the country. 
Not only does Orient Software boast a team of world-class experts in AI development and implementation, but it also continuously invests in research and development to stay at the forefront of the industry. Its forward-thinking approach has enabled the company to create groundbreaking AI solutions that are tailored to meet the unique needs of its clients, making it a true pioneer in the field. With more than 8 branches in the world, Orient Software has 200+ successful projects delivering their innovative AI services. 
Rikkeisoft 
Rikkeisoft is undoubtedly Vietnam's premier AI company. Established in 2012, the company aims to bring AI to businesses and individuals in Vietnam and worldwide. 
Unlike other AI companies that merely scratch the surface, Rikkeisoft delivers AI solutions that provide real, measurable value to clients. Brands that partner with Rikkeisoft gain a competitive advantage and future-proof their organizations for the age of intelligent automation. 
In November 2020, Rikkeisoft officially signed a strategic partnership agreement with Oraichain – the first AI Data Oracle Blockchain platform in the world. By combining the power of Oraichain's Blockchain technology and Rikkeisoft's deep learning-AI data platform, the two sides will develop safe, manageable, and verifiable data storage, management, and retrieval solutions.  
Kyanon Digital 
Founded in 2016, Kyanon Digital is an innovative technology company specializing in AI, ML, and Big Data solutions. September 10th, 2022 marked a momentous occasion for Kyanon Digital, as the company was bestowed with the prestigious Top 10 prize in recognition of its exceptional contribution to the realm of logistics and e-commerce solutions in Vietnam.  
The company has a team of over 250 professionals with expertise in various areas, including AI and machine learning. Their approach to AI development is based on a deep understanding of the technology and its potential applications. Kyanon Digital serves major clients such as EY, Clever Tap, Talon One, and Mendix.  
TMA Solutions 
MA Solutions is a premier software outsourcing company based in Vietnam. The company was founded in 1997 and has since grown to become one of the largest IT service providers in the country, with over 2,500 employees and offices in Vietnam, Japan, the United States, and Australia. 
TMA Solutions offers a range of services, including software development, testing, maintenance, and support. The company has expertise in various technologies and programming languages, including Java, .NET, C++, and more. TMA Solutions also specializes in providing solutions for emerging technologies such as IoT, blockchain, and AI. 
The company has a strong commitment to quality, which is reflected in its ISO 9001:2015 and ISO 27001:2013 certifications. TMA Solutions also has a robust security policy and compliance framework to ensure the safety and confidentiality of its client's data. 
TMA Solutions has worked with a diverse range of clients, including startups, SMEs, and Fortune 500 companies. Some of its notable clients are Chubb Life, Nokia, and Accedian Networks. 
NashTech 
NashTech is among the most reliable technology consulting and software development companies based in Vietnam. The company has over 20 years of experience in delivering innovative solutions to clients, including AI solutions. In 2021, NashTech had the distinct honor of being recognized as the winner of not one, but two categories at the esteemed Sao Khue Awards, which are software development and business process outsourcing. 
One of the key ways NashTech ensures ethical and accountable AI development is by leveraging ethical frameworks and guidelines, such as the IEEE Global Initiative on Ethics of Autonomous and Intelligent Systems and the European Union's General Data Protection Regulation (GDPR). The company's AI experts are trained to follow these frameworks and guidelines when developing solutions, ensuring that they comply with ethical principles and regulatory requirements. 
TP&P Technology 
TPP Technology stands as a true powerhouse in the Vietnamese AI industry, renowned for its trailblazing innovations and visionary solutions. Their clients are large corporations such as Credify, Lab Sensor Solutions, and Sana Commerce. 
At the core of TPP Technology's success lies its relentless pursuit of research and development.  Through cutting-edge AI algorithms and machine learning models, TPP Technology has enabled businesses to optimize their processes, reduce costs and drive growth. From finance to healthcare, logistics to e-commerce, TPP Technology's AI-powered solutions have transformed the landscape of industries across Vietnam and beyond. 
Agile Tech 
Another major player in the Vietnamese AI landscape is Agile Tech, a dynamic AI company that has emerged as a trailblazer in the industry. Established in 2015, Agile Tech's mission is to leverage the power of AI to enable businesses to make smarter decisions and optimize their processes. 
The company's expertise spans a range of domains, from computer vision to natural language processing, enabling it to provide comprehensive and tailored AI solutions. The best part? It is theirr= ability to stay ahead of the curve and adapt to changing market trends. The company is known for its agile approach, which allows it to quickly respond to changing client needs and market demands. 
Final Word 
Above is a list of the 10 best AI companies in Vietnam. These companies are testaments to Vietnam's potential to become a global AI powerhouse.  Under visionary leadership, they will continue advancing AI frontiers and fostering the AI talent and innovations that will define Vietnam's technological tomorrow. 
No tags for this post.
Related Topics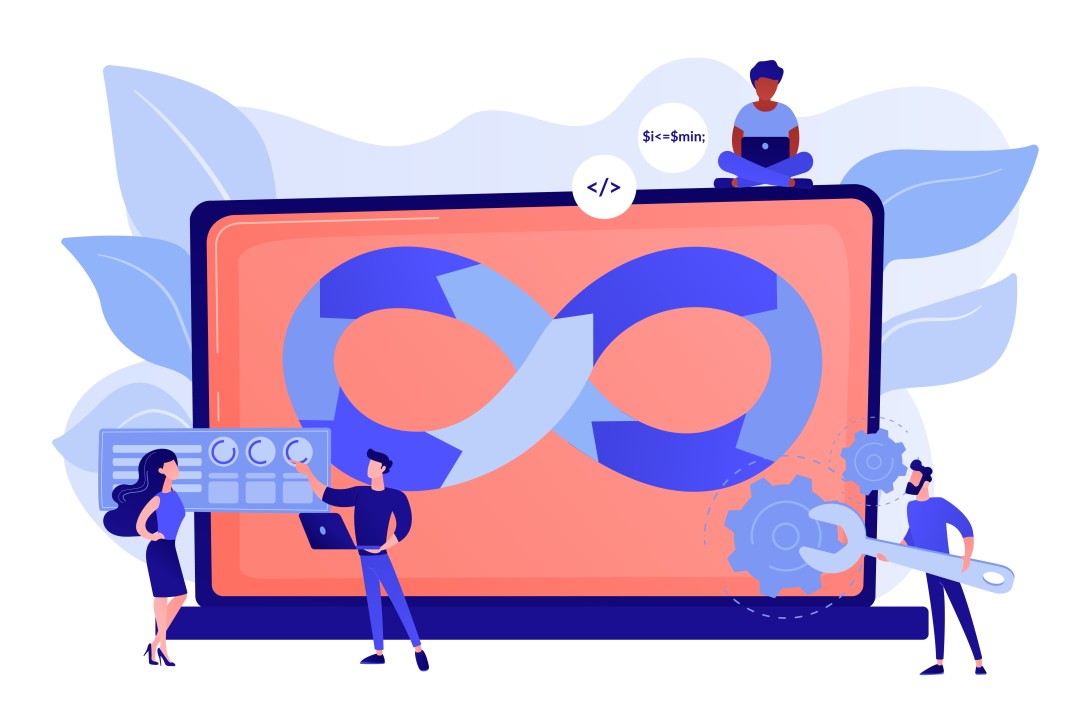 Predicting DevOps Future in Upcoming Years
DevOps started in 2009 as an idea to make teams work better together. Over ten years, it has changed from an idea to a common working method, where everyone knows their job and expectations. However, what companies expect from a DevOps worker can differ from place to place. As technology and working methods change quickly, the DevOps future becomes hard to tell. Because of this rapid change, even talented people looking for jobs sometimes feel a bit lost. Importance of DevOps in The Current Technological Landscape DevOps brings together the people who create software (Dev) and those who keep it…
28 September, 2023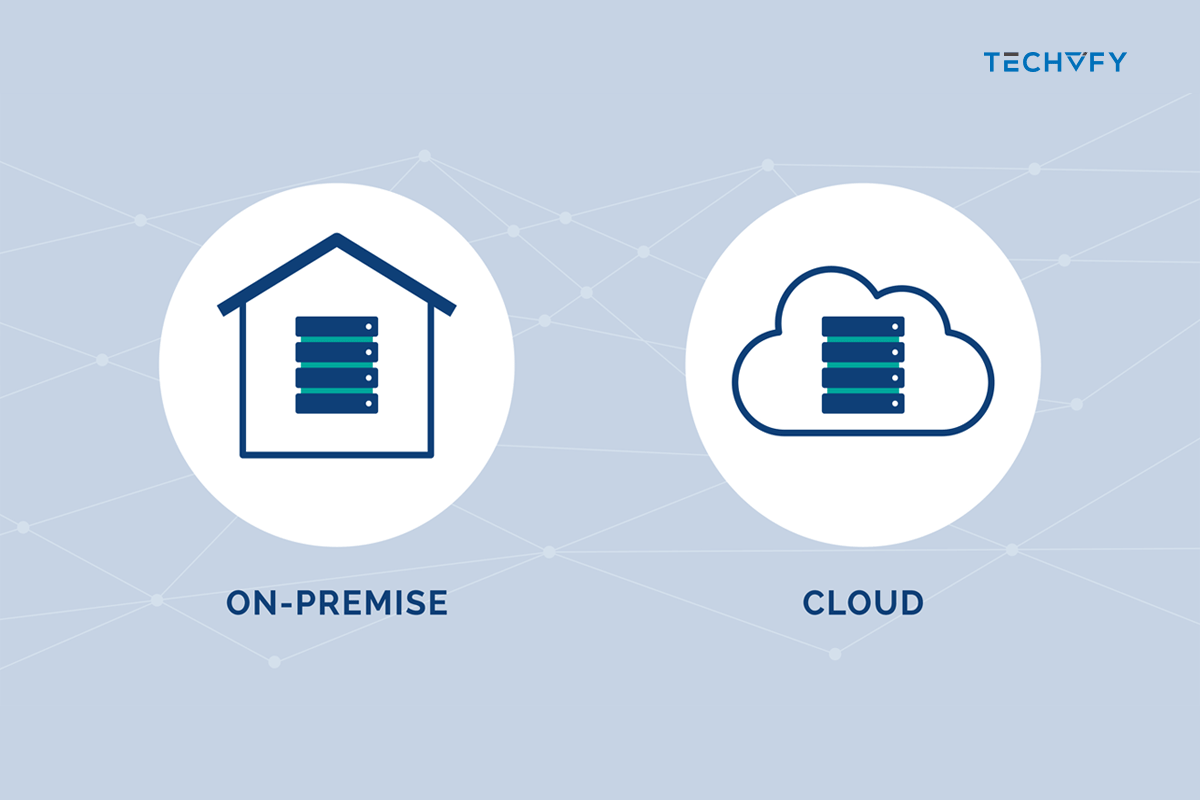 On-premises vs Cloud: A Clear Comparison
In today's rapidly evolving digital landscape, businesses face a critical decision regarding their IT infrastructure: on-premises or cloud computing. This choice represents a fundamental pivot point in how organizations manage their data, applications, and overall technology stack. This article discusses on-premises vs. cloud computing, comprehensively comparing features, benefits, drawbacks, and practical considerations. I. What is On Premise vs Cloud? What is On-Premises Computing? On-premises computing is a traditional computing model in which an organization owns and operates its hardware and software infrastructure. This infrastructure is typically housed in a data center at the organization's location. What is Cloud Computing? Cloud…
28 September, 2023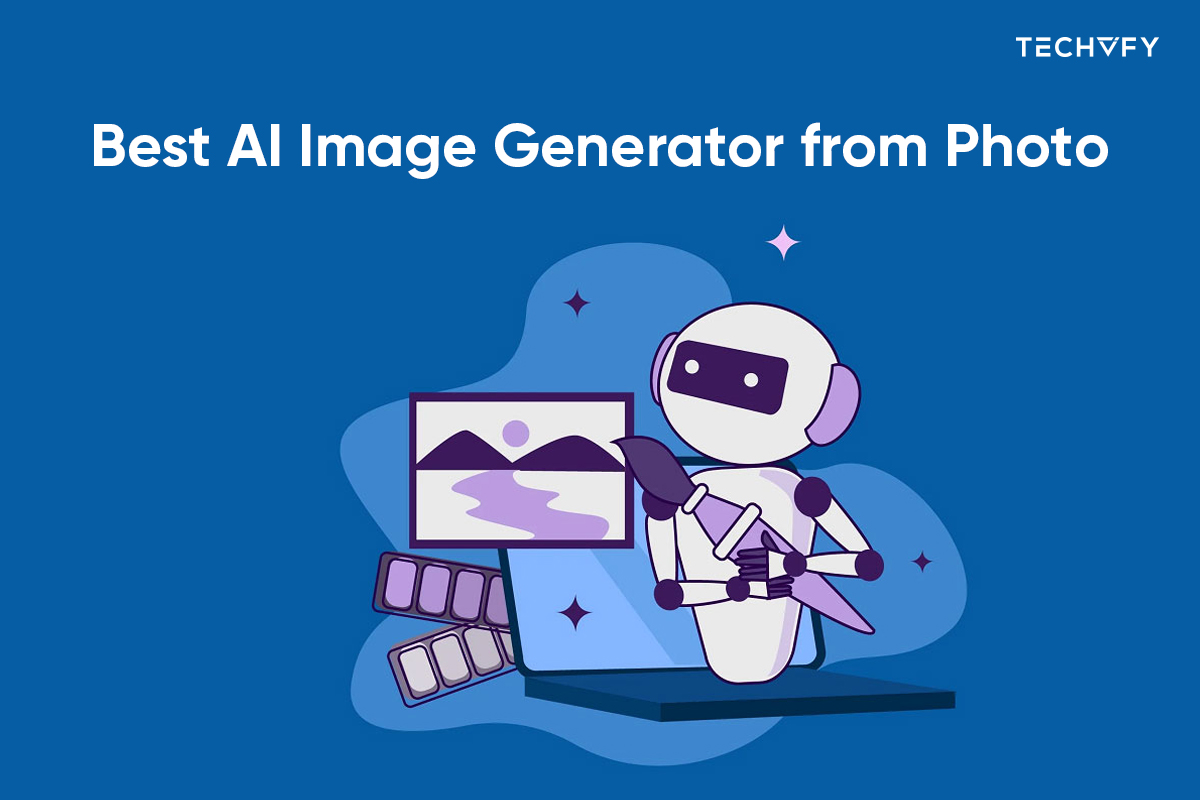 Best AI Image Generator from Photo to Pick in 2023 
In an era where creativity meets technology, the AI Image Generator from Photo has become a bridge connecting imagination and reality. Picture this: you've got a satellite image, and within moments, an intricate map unravels in front of you, revealing details you never thought possible from a single photo. Or perhaps you've dreamt of an avatar so realistic, it mirrors your very essence? This isn't the realm of science fiction anymore but the power of advanced AI Image-to-Image Generators.  In this article, we delve deep into the heart of the most prominent AI image generators of 2023. Whether you're a…
27 September, 2023