Top 10 Web App Development Companies in Singapore
15 September, 2022
In the modern era of technology, the development of technology is increasing rapidly, and quite a lot of web application design companies (Web Application) have sprung up to serve the needs of everyone's business.
However, choosing for yourself a software development company for websites is still a difficult question for many people, so today, I would like to introduce the top 10 top web application development companies in Singapore that are trusted by everyone who favors them and has a high reputation in the IT industry. Let's have a look at the following article.
What is a web application?
A web application (also known as a web app) is a program that enables computers and mobile devices to use web browsers and web technologies to perform a specific task directly desired user. Besides the web application, there are also the following features:
Clear database construction and system analysis
The web app requires excellent administration and serious difficulty
Webapp is used to perform a job or a function of a specific application
The web app is created by HTML and back-end code: java, C#, PHP,…
Highly interactive and has many functions such as uploading files, exporting reports, posting information
From the above characteristics, developers must have a high level of technical expertise when designing or programming web applications. The web application implements Webmail, online sales, online auction, wiki, discussion forum, Weblog, MMORPG, Content Management System, Human Resource Management Software, and many other functions.
Related article: Top 5 Web App Development Best Practices
How long does it take to build a web app?
A typical web application built to meet the needs of a business often takes a long time to develop. And the time to make the web also depends on the project size because it will depend on features, management tools, and access levels. If you don't do it carefully, it can affect the overall quality of the solution.
Related article: How to Build a Web Application?
It usually takes 4.5 months to build a front-end web app and back-end infrastructure from start to finish. If the project is large, it may take up to 7-9 months. On the other hand, if building a simple website, the project can be completed and tailored to each person's needs in 3.5 months. However, no matter how big or small the task, building a website must be done carefully as it can affect the overall quality of the solution.
Check out Our Web Application Development Services
Top 10 web application development companies in Singapore
There are so many Web application Development companies in Singapore, but I would like to share with you the biggest or top website companies. The list shows some of the best and most famous website application development companies.
TitanSoft
Founded: 2013
Known for its flair for creating business, project, & performance management software, Titansoft has also been decked with the popular Business Eminence Award 2020 and holds ISO/IEC 27001:2013 certification. The company is based in Singapore and serves its customers with agile development strategies. In addition to providing web application development, the company offers a core team that works on market research, network development, server management, cloud deployment, and network infrastructure handling.
Rocketech
Founded: 2015
ROCKETECH is a software development company that converts business to digital for customers with the most modern advanced technology. The team developer – IT can work for customers of any complexity and provides a full range of work – from pre-project studies to development. Up to now, with more than five years of experience, ROCKETECH has implemented more than 130 projects with large customers in banking and fintech. This company focuses on new features and tools, product business logic, and constant improvement. Currently, the company has offices in Singapore, Ukraine, and England.
Orfeo Story
Founded 2011
Orfeostory is a leading website design and development company based in Singapore that has been in business for the past ten years. The company mainly focuses on website application development, iOS app development, android app development, e-commerce app development, hybrid app development, and mobile app maintenance.
Orfeostory is one of the leading developers in Clutch in Singapore and is trusted by hundreds of clients across Singapore. Our specialist team of iOS & Android mobile app developers has been developing productive mobile apps for more than ten years.
Webrig
Founded: 2016
Webriq main focus is on website development, e-commerce, and web design solutions. Webriq is another fantastic option if you hold a small or intermediate-size firm. It is known for its quality work and can transform your current opinion into reality with its amazing work.
The company is popular for the top-notch SEO-based web designing process in Singapore with well-known business partners such as ZOHO, SocialSEO, BigCommerce, and Ecwid. Moreover, Webriq also offers a high-quality CMS system to adhere to the client's web design and management needs. This company provides JAMstack (Websites as a Service with in-house technology) to adhere to the overall digital experiences of a customer.
Goldenowl
Founded: 2015
Golden Owl Consulting is one of the most trustworthy prominent agile software outsourcing firms. With more than ten years of experience, they develop web applications, web platforms, and websites. The company has continued to grow and operates in Vietnam, Singapore, Australia, and Norway. Golden Owl is proud to be renowned as a reliable IT consulting firm that can provide satisfaction to our clients from America, the United Kingdom, Malaysia, Australia, Thailand, Indonesia, Singapore, etc.
6. Hustlr
Hustlr is a web development company, was based in Singapore that has been serving various industries with its e-commerce and website development services. This company can be one of the reliable partners if you are looking for a web developer that can help you with automation. With 15+ years of experience, They stay with you throughout the website development process and also help you fix issues.
QDS
Founded: 2013
QDS is a South East Asia and has headquartered in Singapore. They focus on providing best-in-class strategy, design, and technology to create innovative and transformational software products and solutions. Moreover, this company specializes in web development and mobile software development. With a team of highly skilled professionals, the company has excelled in product application development via web and mobile applications for enterprises and start-ups, and now they have some branches in different countries. Furthermore, the company provides its services for web development on SaaS platforms & Android and iOS platforms, and custom web applications with UI/UX as its backbone.
Octal info solution
Founded: 2007
Octal IT Solution is a worldwide IT service provider and is an ISO 9001:2015 certified and CMMi Level-3 Appraised company. In its history of 14+ years, the company has a strong presence in the United Kingdom, India, and Singapore. Octal has repeatedly prescribed quality as its virtue. Octal serves the domains of travel & leisure, healthcare, media & entertainment, education, manufacturing, online retail, banking, lifestyle industry, and other service establishments. It provides services like Web Development, Blockchain Technology, IoT Development, Software Development, Mobile App Development, etc. This company has earned notable associations from technology leaders like Microsoft, Acquia, STPI, NASSCOM, Amazon Web Services, Dun & Bradstreet, Drupal Organization, etc.
Grazitti Interactive
Founded: 2008
Grazitti Interactive is a leader in digital innovation and web development with multiple offices in the U.S., Canada, India, Australia, and Singapore. Since 2008, the company has been aiding its clients with aspects such as marketing automation, cloud innovation services, and sales optimization services via its web development process that is at par with the latest trend.
The company has been awarded certifications such as SSAE 16 SOC 1 & SOC 2 Type II Audits, PIMS< ISO 27001, HIPAA, and other honors that validate the brand's commitment to data security, privacy, and operational standards.
Professional Soft-Tech
Founded: 2011
Professional Soft-Tech is a company of creative web developers who have a lot of specialists to deliver the work efficiently and cost-saving. This is a full-service web and app development company with a satellite office deep in the urban skylines of the United States, Singapore, and India. The company offers well-coded mobile and web app solutions for intelligent projects. Up to now, the company has successfully delivered 450+ projects with 150+ happy clients that are backed by 10+ years of experience. Their partner companies are popular brands such as eBay, Volkswagen, Toyota, Rakuten, Trend Micro, Scoot, and many more.
Conclusion
Above are the top 10 web app development companies in Singapore. If you want to find a reputable software company, you can refer to one of the above companies.
Related Topics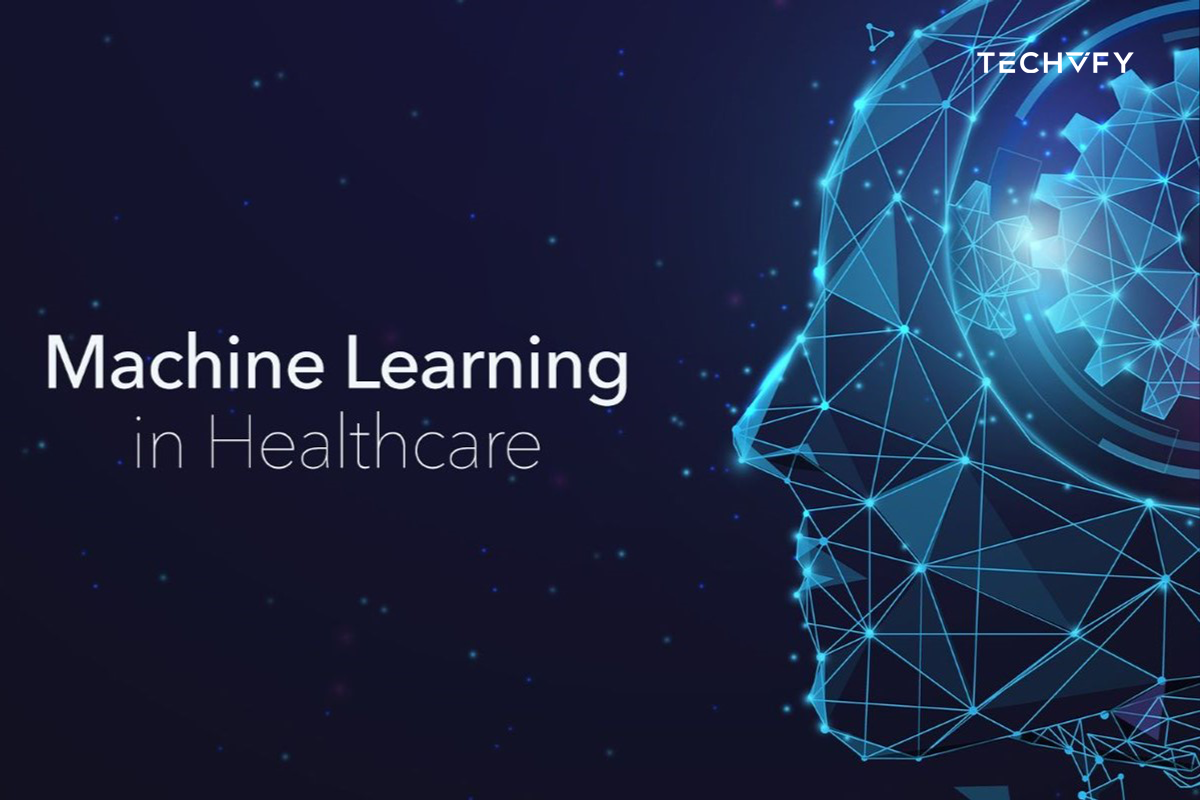 Machine Learning in Healthcare – The Future Trend You Must Know
The healthcare sector is constantly advancing, with continuous developments in technology and treatments. This rapid progress can be challenging for healthcare professionals to stay abreast of. The term "machine learning in healthcare" has recently gained significant attention. But what is machine learning in healthcare? Why is machine learning important in healthcare for managing patient data? And what are the benefits of machine learning in healthcare? I. What is machine learning in healthcare? Machine learning in healthcare depends on gathering patient data. By employing systems and tools that organize and classify this data, machine learning algorithms can uncover patterns within these…
28 November, 2023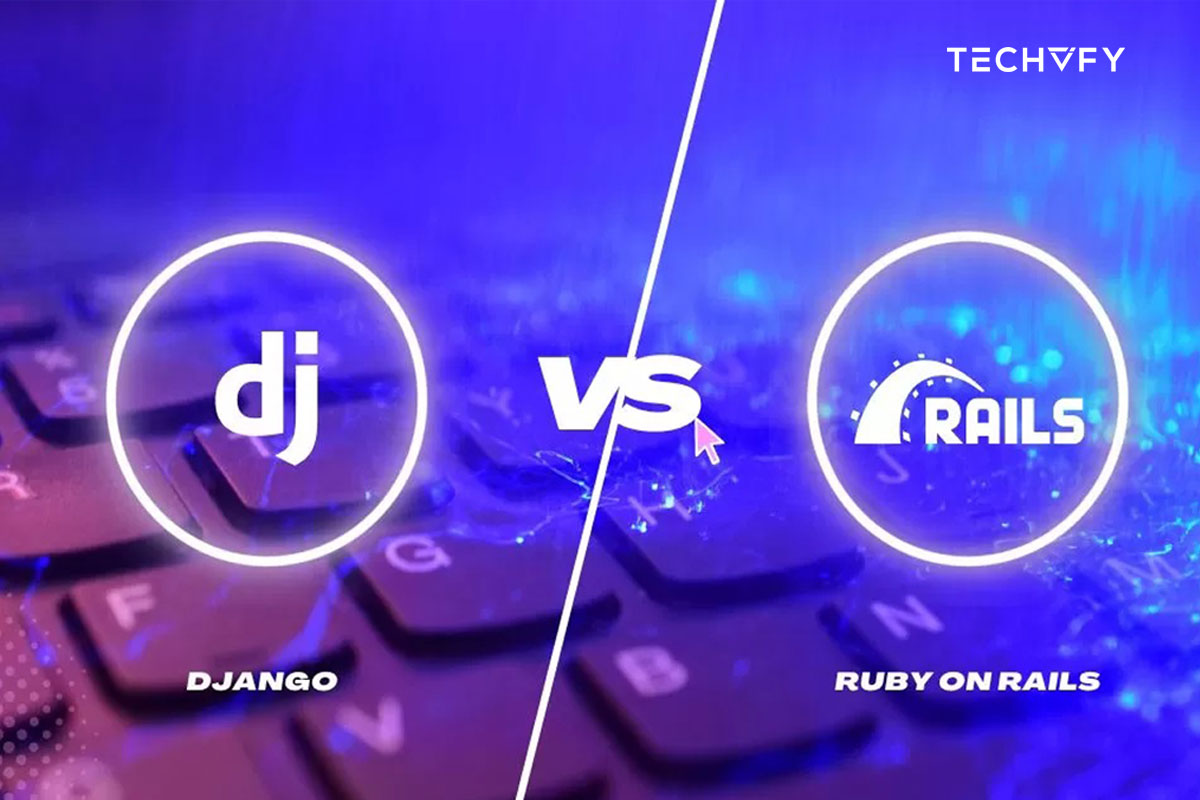 Ruby on Rails vs Django: Which Framework for Your Project?  
In the dynamic world of web development, two frameworks stand out as giants: Ruby on Rails vs Django. Both frameworks are open-source, high-level, and designed to streamline the development of web applications. While they share many similarities, they also possess distinct characteristics that cater to different developer preferences and project requirements. In this article, TECHVIFY will discuss two frameworks to help you understand the basis for making vital choice decisions. I. What are Ruby on Rails vs Django? 1. What is Ruby on Rails? Ruby on Rails (RoR) is a full-stack web application framework in the Ruby programming language. Embracing…
27 November, 2023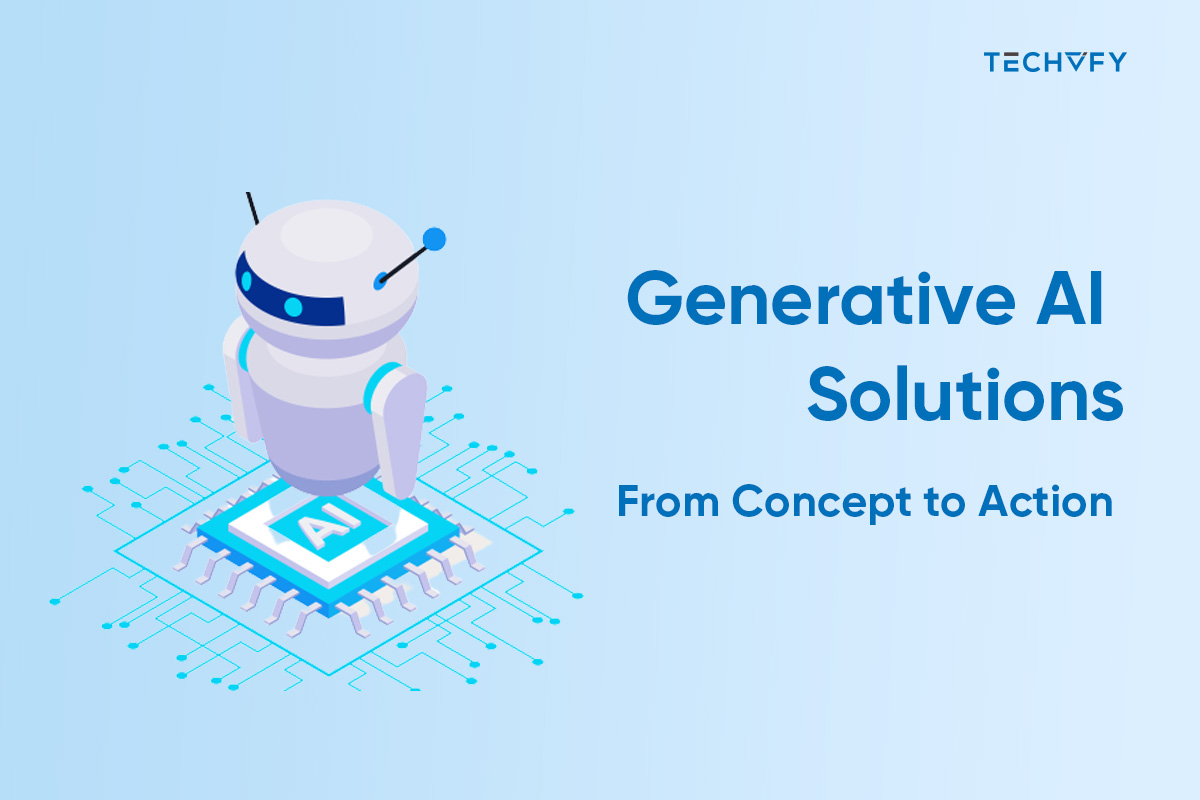 Generative AI Solutions: From Concept to Action
These days, generative AI influences many industries and brings about a fresh wave of innovation and change. It is at the center of the latest developments, from innovations in healthcare to transforming the entertainment sector. This revolutionary technology fosters creativity, efficiency, and customized experiences; it is more than a tool. Researchers, developers, and companies worldwide are utilizing its potential to create unimaginable methods. In this article, TECHVIFY will discuss the significance, advantages, practical uses, and implementation of generative AI solutions.  Importance and relevance of generative AI in various industries   Generative AI stands at the forefront of transformative technologies, impacting industries…
24 November, 2023