Top Website Development Companies in Singapore 2023 
03 July, 2023
In the modern era, technological advancement has taken on a universal tendency, and an increasing number of web application design and development companies have emerged to meet everyone's employment needs. Due to numerous companies' extensive range of services, choosing one is still tricky in the subject mentioned above. Therefore, I'd like to share today the top website development companies in Singapore that are well-known and respected in the IT sector.
List of the best Web Development Companies in Singapore 2023
Information and communication technology (ICT) in Singapore interacts with and benefits all other industries, making it a crucial component of its overall economic structure. Finance, services, and manufacturing are just a few significant economic sectors that have undergone considerable change due to the information and communication technology sector, increasing their competitiveness on the world stage. The organizations on this list are some of the top website development companies.
1. TechTIQ Solutions
TechTIQ Solutions is a web and mobile application development firm based in Singapore that offers a wide range of technological solutions to organizations of all kinds. TechTIQ Solutions seeks to create innovative and customized solutions to satisfy the unique demands of our customers, with expertise in web development, mobile application development, custom software development, UI/UX design, e-commerce solutions, and digital marketing services.
The company employs a team of skilled specialists who have worked with a variety of technologies and frameworks, including Ruby on Rails, React, Angular, Node.js, and others. They use these technologies to build robust, scalable, and user-friendly programs and websites.
2. WebriQ
WebriQ is a Singapore-based web development and digital marketing firm. The company specializes in online development, offering custom website design and development services. They use cutting-edge technology and frameworks to produce visually appealing, responsive, and user-friendly websites that correspond with the aims and branding of their clients. Their experts attempt to create high-quality solutions adapted to the individual demands of their customers, whether it is a corporate website, an e-commerce platform, or a web application.
Aside from web creation, the software company also provides digital marketing services to assist businesses in expanding their online presence and attracting more clients. They provide SEO, pay-per-click (PPC) advertising campaigns, social media marketing, content marketing, and other services. WebriQ seeks to boost client awareness online and generate meaningful leads and conversions by executing efficient digital marketing methods.
3. Singsys
The company offers website design and development as well as e-commerce solutions. They are skilled in a variety of technologies and frameworks, including PHP, .NET, Node.js, React, Angular, and others. Singsys is committed to producing high-quality, user-centric websites that are visually appealing, responsive, and performance-optimized.
Singsys also offers mobile application development services for both iOS and Android platforms, as well as custom software development services for businesses that demand tailored solutions to handle their own needs. Their professional development team can design and create sophisticated, scalable software applications to optimize procedures and increase productivity.
4. Pixelmusica
Since 2012, Pixelmusica has completed more than a thousand projects for customers in Singapore and other countries. To provide customers with compelling, cutting-edge solutions, they have expanded their business throughout Asia, Europe, and the most remote regions of Africa. This has included supporting key business pillars during a hiatus, developing media campaigns, designing products, refreshing the brand identity, and documenting multi-year engineering projects.
5. MLTech Soft
Digital solutions made by MLTech Soft enable users to do tasks in novel ways. Their expertise will collaborate with the client to develop a digital product that will change the game. Share your difficulty with the MLTech Soft team, and they will collaborate with you to create a game-changing digital product. Customers have influenced how people fund, sell, manufacture, orient themselves, and form community relationships.
How much does it cost to hire a web development company?
The cost of hiring a web development firm might vary substantially based on a number of factors. These considerations include the scale and complexity of the project, the company's location, the amount of expertise necessary, and the specific services required.
Pricing structures used by the preceding field vary widely, including hourly charges, fixed project prices, and retainer-based agreements. Hourly prices range from $50 to $200, depending on location and strong competence. Fixed project fees vary greatly depending on the scope of work and the projected time required to complete the project. Smaller projects can start with a few thousand dollars. However, larger and more intricate projects might cost thousands of dollars or maybe more.
Find out more about Web Development at TECHVIFY:
Building a web application for digital banking
What do web development services do?
Web development services include a variety of duties and activities involved in creating, constructing, and maintaining websites and web applications.
| | |
| --- | --- |
| Website Design  | These services include designing a website's visual layout and user interface and generating wireframes, mockups, and prototypes to determine the general structure and aesthetics. |
| Front-end Development  | This section uses HTML, CSS, and JavaScript to incorporate visual design into functional websites. Front-end developers ensure the website is visually appealing, responsive, and interactive, allowing users to navigate and interact with the site easily. |
| Back-end Development  | Our programmers create the website or web application's server side. Handling databases, establishing servers, and developing code to manage data, process requests, and perform sophisticated tasks are all part of this. Python, PHP, Ruby, Java, and Node.js are popular programming languages for back-end development. |
| Full-stack Development | Front-end and back-end development expertise are combined in full-stack development. Full-stack engineers are knowledgeable about both client-side and server-side technologies, allowing them to manage all elements of web development. |
| Content Management System (CMS) Development  | CMS development entails establishing customized content management systems or repurposing existing content management systems such as WordPress, Drupal, or Joomla to create websites efficiently managed and updated by non-technical people. |
| E-commerce Development | This expertise focuses on developing online storefronts and e-commerce systems. It entails connecting payment gateways, shopping carts, inventory management systems, and security measures to ease online transactions and improve the entire shopping experience. |
| Web Application Development  | Building web-based apps that perform specific duties or provide specialized services is one example of web development services. These apps, which serve numerous industries and corporate demands, can range from simple tools to massive enterprise systems. |
| Mobile Responsive Development | With the growing popularity of mobile devices, website development services frequently include ensuring that websites and online applications are optimized for mobile devices, giving a consistent user experience across various screen sizes and resolutions. |
| Website Maintenance and Support  | Online development firms frequently provide continuous maintenance and support services, such as bug patches, updates, security enhancements, and performance optimization, to guarantee that the website or online application runs smoothly and securely. |
| SEO and Digital Marketing Integration  | Some top website development companies provide SEO and digital marketing services, which include optimizing websites for search engines and integrating marketing tools to increase online visibility and traffic. |
No tags for this post.
Related Topics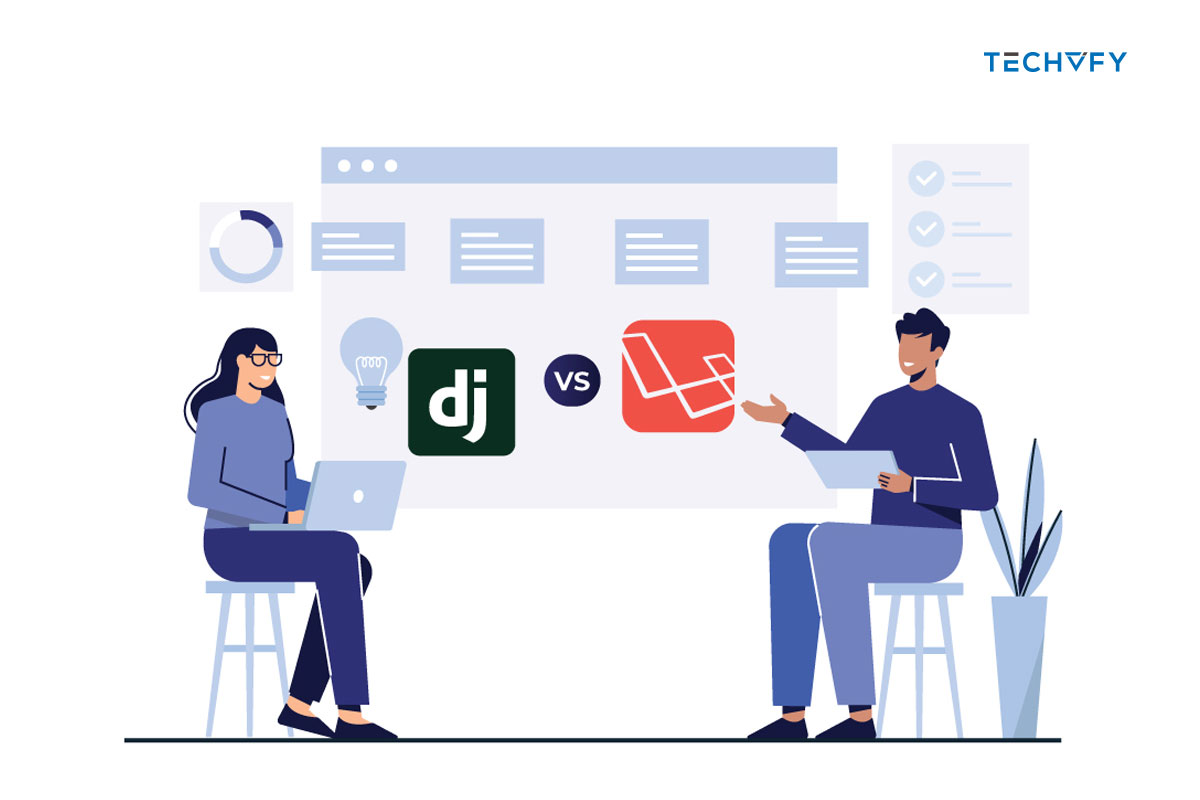 Django vs Laravel – A Detailed Performance Breakdown
In development, frameworks act like helpful tools, making tasks simpler and more consistent. Every coding language usually has such a tool to make things smoother. Both Django and Laravel are top recommendations for their respective languages. Now, let's explore Django vs Laravel, which is your perfect choice. I. Understanding Django and Laravel 1. Django Crafted in Python, Django is a framework that helps create digital projects quickly and efficiently. With built-in tools for the SQLite database, it's adaptable, scalable, and secure. Consider setting up a digital library, a social hub, or an information site. Django has got you covered. It…
02 October, 2023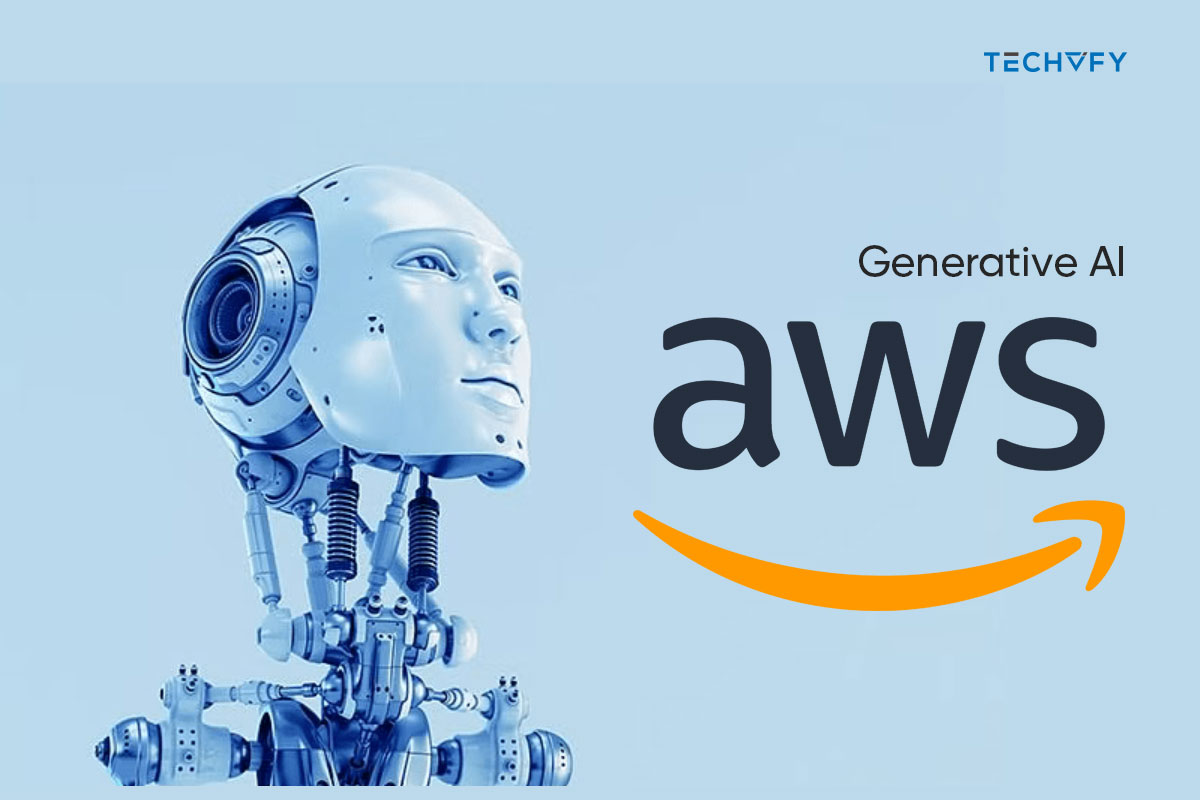 Unraveling the Power of Generative AI on AWS
Curious about generative AI on Amazon Web Services (AWS)? Our latest article breaks it down, showcasing the tools AWS offers and how they're shaping the future of AI-driven projects. Dive in to get a clear, tech-savvy perspective on making the most of AWS's capabilities for your generative AI endeavors. I. Generative AI on AWS in Brief If you've been keeping tabs on the latest technological advancements, you've likely come across the term "generative AI." At its core, generative AI refers to advanced algorithms that allow machines to create, design, and simulate entirely new content. That means they're not just processing…
02 October, 2023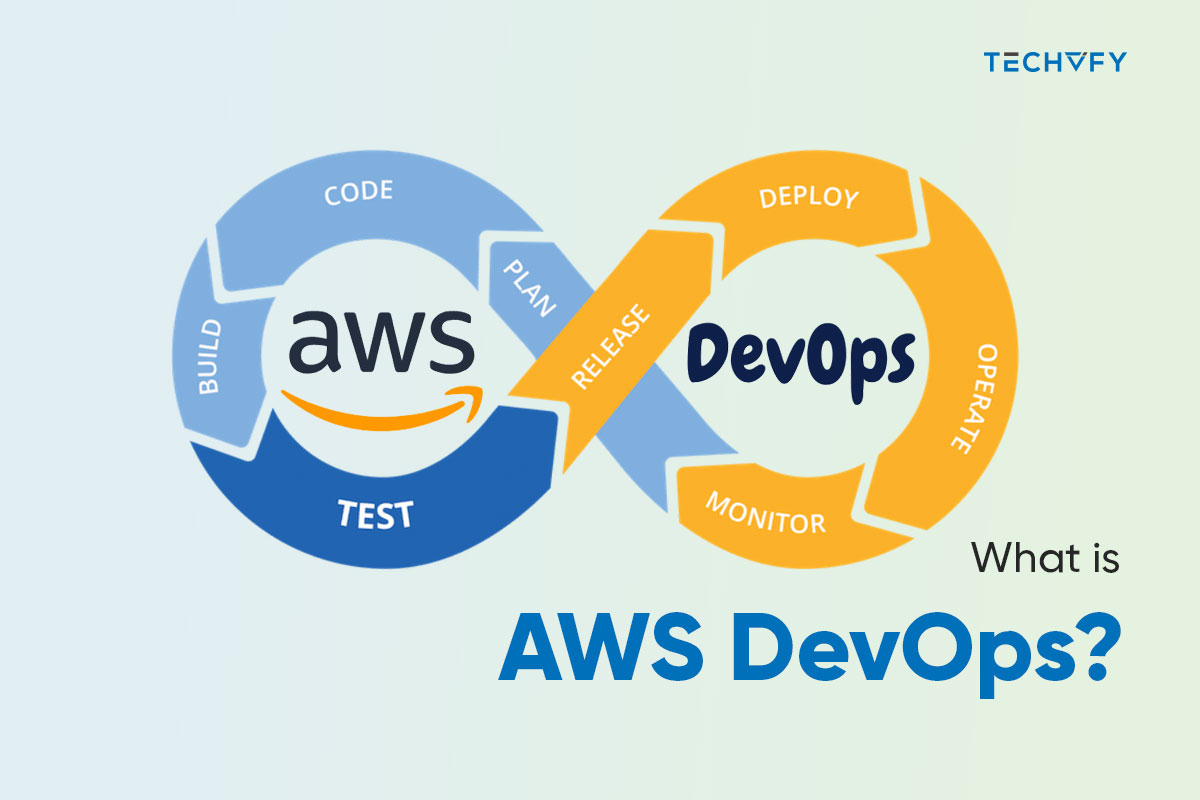 What is AWS DevOps? All You Need to Know
Speed, quality, and security are paramount in today's dynamic software landscape. According to AWS and Strongdm, with a staggering 24 times reduction in deployment failures and three times faster feature delivery, AWS DevOps is the transformative force behind these achievements. This article will explore the core of AWS DevOps, including its basis, services, tools, and best practices. I. What is AWS DevOps? AWS DevOps is Amazon's solution for applying the DevOps methodology utilizing its cloud platform and specialized tools and services. It provides capabilities that help organizations automate and streamline their software development and delivery processes. II. Importance of AWS…
29 September, 2023