Streamlining Logistics: What is Transportation Management System 
02 August, 2023
Efficiency is the key to success in the ever-changing logistics and supply chain management world. Transportation Management Systems (TMS) have emerged as a powerful option as firms attempt to optimize their transportation systems.
We'll go into the area of TMS, exploring the question "What is transportation management system?", their primary roles, and the benefits they provide to the transportation industry. We will also showcase some of the top TMS solutions available, allowing organizations to make informed decisions about improving logistics.
I. What are Transportation Management Systems?
The transportation and logistics industry has recently seen significant changes, with unparalleled bottlenecks and issues. In the same direction, consumer expectations about delivery speed are constantly rising. However, organizations must adopt software for transport management systems to adapt to changes in the logistics and transportation markets.
The TMS solution is typically described as a collection of apps that will assist you in planning and executing the movement of items through the supply chain. It is a recent software development trend essential to current supply chain transportation management systems. On the other hand, distributors, manufacturers, retailers, and third-party logistics firms use TMS software for transport management systems for various reasons.
Vehicle management software, for example, can provide insights into the benefits of TMS solutions. In the case of transportation, TMS can help with transportation planning, execution, and optimization via a fleet of vehicles. However, many sectors use TMS software to find optimal routes and improve resource utilization. At the same time, the importance of TMS solutions is demonstrated by the automation of administrative duties, the confirmation of legal compliance of shipments, and the administration of documents.
II. Key Functions & Benefits of a Transport Management System
Transport Management Software is the driving force behind the modern transportation industry, providing essential functionalities to enhance efficiency, cut costs, and elevate customer service. From route optimization to real-time tracking, TMS offers a comprehensive suite of tools that empower transportation companies to thrive in today's dynamic business landscape. Embracing the best transport management software streamlines operations and enables cooperators to stay ahead of the competition, delivering on-time shipments and exceptional service to customers worldwide.
1. Key Functions of Transport Management Software
| | |
| --- | --- |
| Route Planning and Optimization | For timely and cost-effective shipments, design efficient routes taking into account distance, delivery deadlines, traffic conditions, and fuel prices. |
| Automated Freight Audit and Payment | Improves accuracy and eliminates errors by automating freight bill audits and carrier payments. |
| Real-time Tracking and Visibility | Delivers real-time shipment visibility, allowing for proactive management and on-time delivery. |
| Carrier Selection and Management | Provides a centralized carrier database for identifying the best options based on metrics, pricing, and service levels, hence streamlining carrier management. |
| Analytics and Reporting | Produce extensive reports on transportation performance, cost analysis, and carrier indicators, allowing for data-driven decision-making and ongoing improvement. |
2. Benefits of Transport Management Software
| | |
| --- | --- |
| Improved Efficiency and Productivity | TMS improves operational efficiency by streamlining transportation procedures and minimizing human duties and paperwork. |
| Cost Savings | Improves financial performance and lowers transportation costs by optimizing routes, consolidating shipments, and automating operations. |
| Enhanced Customer Service | Accurate shipping updates are made possible by real-time tracking and visibility, ensuring on-time deliveries and increasing customer satisfaction. |
| Compliance and Accuracy | TMS minimizes errors and conflicts with carriers by guaranteeing accurate invoicing and payment in compliance with industry norms. |
| Competitive Advantage | By providing effective services, competitive pricing, and higher levels of customer satisfaction, leveraging TMS gives transportation companies a competitive edge. |
Other industries in TECHVIFY:
5 different types of software used in healthcare industry
III. Best Transportation Management Systems (TMS)
TECHVIFY Software presents a comprehensive review of the best transport management software available. These TMS solutions provide advanced features to meet the specific needs of transportation companies, ensuring seamless management of their supply chain and logistics processes.
1. TransLogix TMS
TransLogix TMS stands out as a leading software for transport management systems, renowned for its user-friendly interface and extensive capabilities. This best transport management software has earned widespread acclaim for its comprehensive features. It empowers businesses to streamline freight movements, monitor shipments, and boost visibility across the supply chain. With its advanced reporting and analytics tools, transportation companies can make data-driven decisions, resulting in heightened operational efficiency and cost reductions.
2. MercuryGate TMS
Including freight optimization, real-time tracking, carrier management, and automatic invoicing, this cloud-based software offers a wide range of functions that are crucial for effective transport management. Its intuitive design ensures simple navigation, and its sophisticated capabilities enable seamless integration with other supply chain systems, making it the go-to option for growing companies looking for the best transport management software with the most advanced features for transportation companies.
3. JDA Transportation Management System
Modern optimization algorithms are incorporated into this software for transport management systems, enabling firms to create more efficient transportation plans, reduce transportation costs, and improve delivery times. It is the best transport management software for transportation organizations looking for top-notch features because of its ability to handle complex logistics scenarios, making it the greatest option for large businesses with complex supply chains.
4. BluJay Solutions TMS
It is a piece of cloud-based software that gives shipping operations complete visibility and control. Logistics professionals use it as a TMS because of its user-friendly interface and capabilities, including order management, carrier selection, and cargo inspection. The seamless integration of BluJay with various shipping options and its collaborative platform enables improved stakeholder communication, leading to a more efficient supply chain process.
5. SAP Transportation Management
SAP Transportation Management is an integral component of the SAP logistics solution suite, known for its exceptional functions and worldwide support. This advanced TMS empowers businesses to streamline operations. Leveraging comprehensive SAP analytics and reporting tools, it provides valuable intelligence on transportation performance, for enables businesses to make strategic choices to improve overall efficiency. As one of the best transportation management software, it includes leading features designed to meet the needs of transport operators.
Conclusion
In a nutshell, Transportation Management Systems (TMS) have become essential software for transportation companies in the logistics and supply chain management industry. TMS is a collection of applications that streamline and optimize the movement of merchandise through the supply chain, providing many key functions and benefits.
TMS features include route planning and optimization, real-time tracking and visualization, automated freight audit and billing, carrier selection, and management, compliance and accuracy, as well as analysis and reporting. These functions contribute to improving efficiency, saving costs, improving customer service, and creating competitive advantages for transport companies. The right software for a transportation management system is crucial for transportation companies to thrive in today's dynamic business landscape, ensuring seamless management of their supply chain processes and providing exceptional service to customers around the world.
No tags for this post.
Related Topics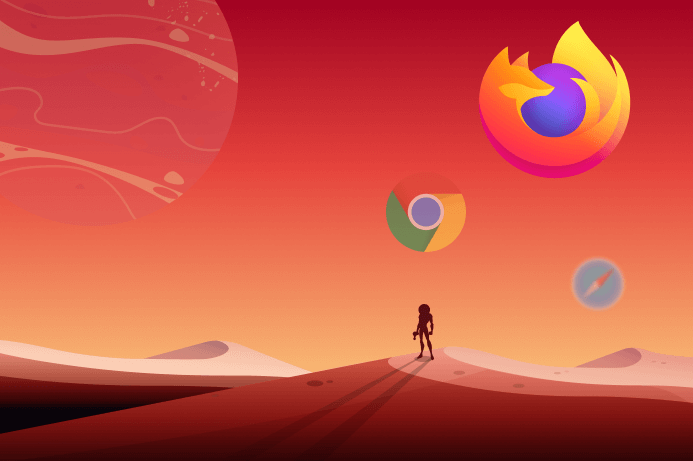 Essential JavaScript Debugging Tools for Every Developer 
Debugging JavaScript is an essential skill for every JavaScript developer, as it can help you write more reliable and efficient code. This article explores the importance of JavaScript debugging and common challenges faced during development. You also know the tools to make the debugging process more efficient, equipping you with the skills needed for cleaner, faster, and more reliable code. The Overview What is a Debugging JavaScript Tool? A debugging JavaScript tool is a software application or feature that helps developers find and fix errors, bugs, and issues in their JavaScript code, making it easier to ensure that the code…
03 October, 2023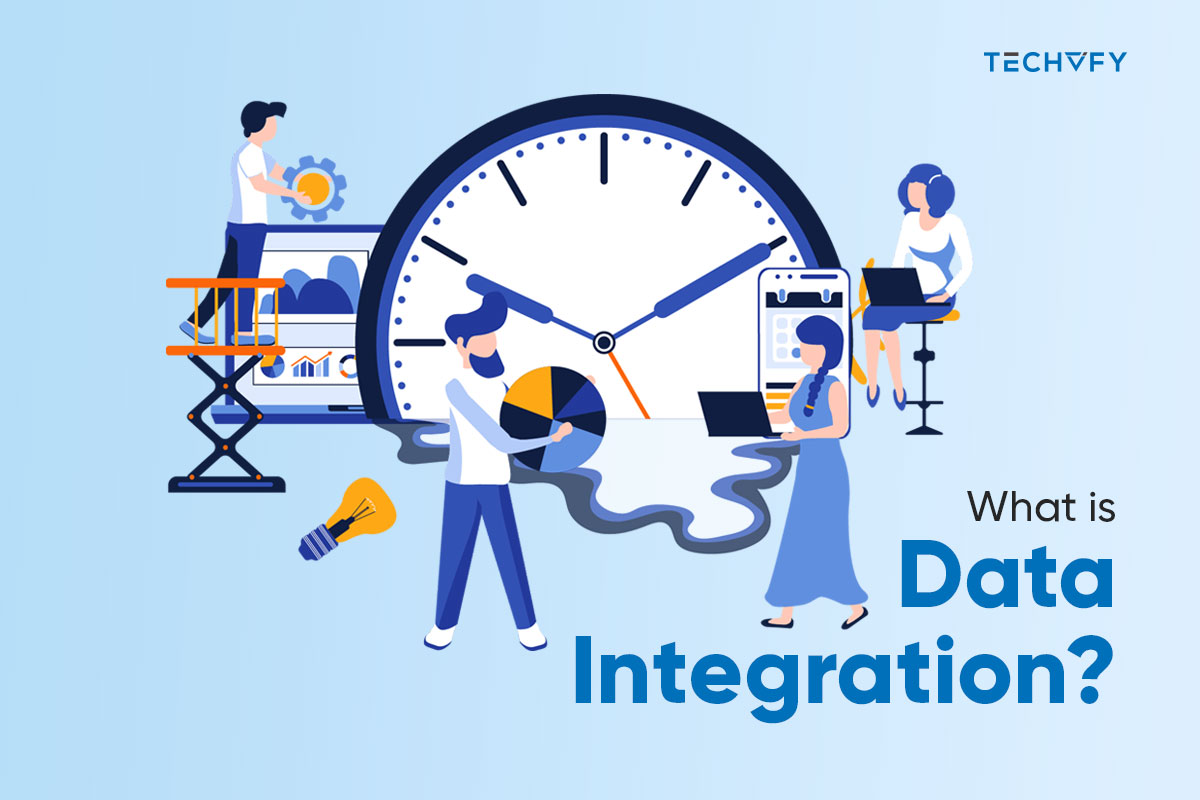 What is Data Integration? A Complete Guide
In today's ever-changing business world, understanding data integration is essential. Important information is scattered everywhere, from your company's databases to customer activities on your website. You need to be well-versed in different integration techniques. Having all your data merged and available at one point can help your organization make quick, informed decisions. Make sure you're on top of it. In this article, we will explore "What is Data Integration?" and the types of data Integration that will help your company. I. What is Data integration? 1. Data integration definition Data integration is combining information from various places into one clear…
03 October, 2023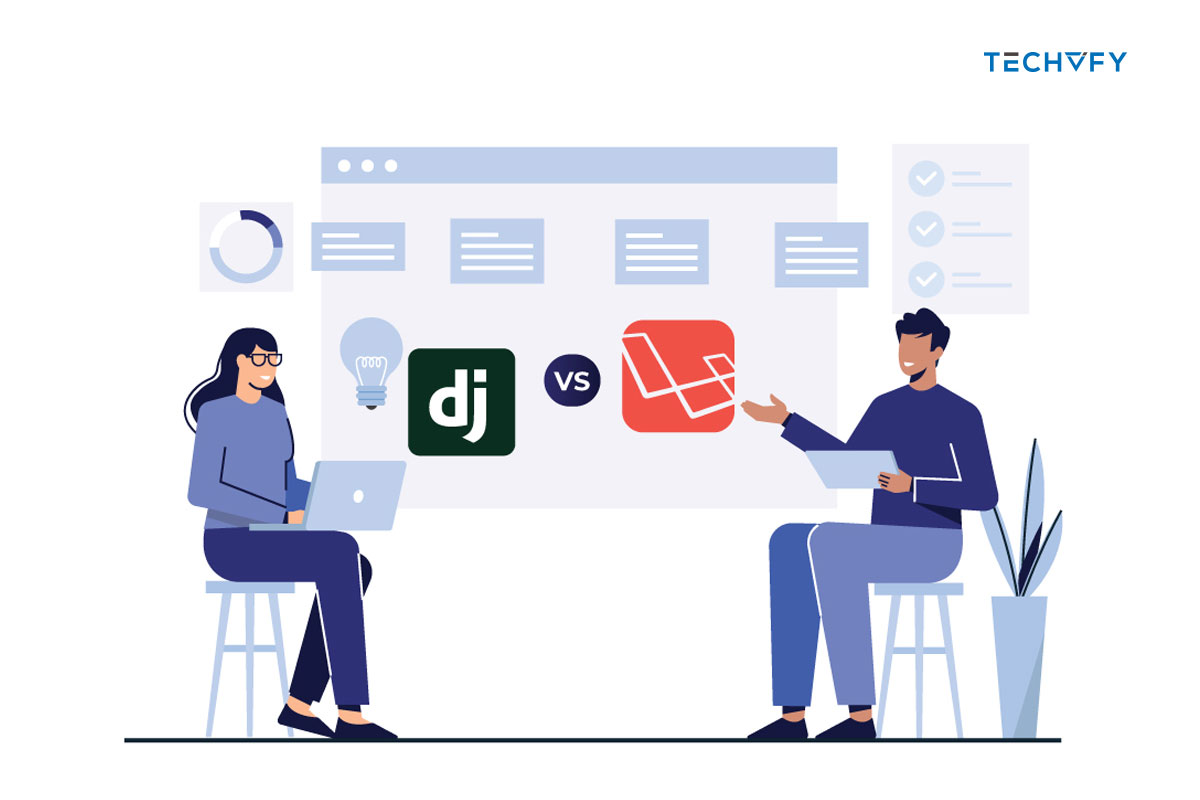 Django vs Laravel – A Detailed Performance Breakdown
In development, frameworks act like helpful tools, making tasks simpler and more consistent. Every coding language usually has such a tool to make things smoother. Both Django and Laravel are top recommendations for their respective languages. Now, let's explore Django vs Laravel, which is your perfect choice. I. Understanding Django and Laravel 1. Django Crafted in Python, Django is a framework that helps create digital projects quickly and efficiently. With built-in tools for the SQLite database, it's adaptable, scalable, and secure. Consider setting up a digital library, a social hub, or an information site. Django has got you covered. It…
02 October, 2023