Cloud service brokerage: 4 Facts You Miss
28 August, 2020
In the realm of digital transformation, the global cloud service brokerage market is expected to grow to $19.16 billion by 2020, as stated by the research by MarketsandMarkets.
Even though cloud service brokers aren't necessary for every use-case scenario, the role a cloud services brokerage can perform within enterprise IT is largely misunderstood. In fact, there are plenty of situations where a cloud service broker can significantly influence the price negotiation, customization, and deployment of most public or hybrid cloud architectures within the organization. First and foremost, knowing the meaning of cloud service brokerage helps you intimately understand this article.
I. What is cloud service brokerage?
According to Gartner, Cloud service brokerage (CSB) performs as an IT services and business model in which a company or other entity contributes to one or more (public or private) cloud services providers on behalf of one or more consumers of that services via three primary activities including aggregation, integration and customization brokerage.
Meanwhile, the Cloud service broker acts as a middleman or the intermediary to execute the services between the Cloud computing providers and its end customers (purchasers).
Any B2B organization has an equal opportunity to integrate into the cloud service brokerage. If you have a selling relationship with other businesses, then you are positioned to become a cloud service broker, all you have to do is either develop or resell cloud solutions to clients that already trust you.
Let's dive into this topic to discover the role of cloud service brokerage in the digital transformation era.
II. 4 Facts about Cloud service brokerage
1. Expertise in particular subjects
While your IT department may have the technical experts to manage the various cloud providers the company is using right now, it doesn't mean that they understand the business side of the arrangement.
Cloud service brokers come to effect in this space. They understand and can assist with rightsizing, pricing, IT governance, and security in a very detailed way. Instead of having the department's technical people attempt to muddle through a learning curve, it may be a better choice to let a broker handle these duties.
Learn more:

Top 10 Cloud computing trends for 2023
2. Holds a close connection with the Cloud providers.
Even if you believe that the IT department has outstanding relationships with your most important cloud service providers, the broker almost certainly has a better one.
The cloud service brokers open the doors and advantages that previously never existed with respect to some significant benefits from the Cloud computing providers, including better pricing and improved support channels of communication.
Another key advantage of leveraging close ties between the service provider and broker is that they can negotiate infrastructure or cloud app customization requests on your behalf.
3. Helps gather all your cloud services into a unified invoice.
Are you struggling with managing a bunch of cloud service provider bills for the various infrastructure-as-a-service (IaaS), platform-as-a-service (PaaS), and software-as-a-service (SaaS) platforms for your business? Then a cloud service broker will bring a solution for you.
With a close relationship to all providers the company is using, cloud service brokers can bundle multiple bills into a single unified invoice, making it much easier to manage and keep track of. This may not be incredibly important to your IT department, but the accounts payable team will make a nice impression on you.
4. Doesn't always an intermediary
One of the biggest misunderstandings about cloud brokers is that the broker acts as a third-party entity and is external to the company.
Various large enterprises have opened a permanent cloud service brokerage role within their IT department in which the in-house broker team implements a similar function as the external brokers offer.
Moreover, your internal team not only provides a specialized understanding of the precise cloud services but also knows your business requirement well.
Having your broker on the payroll eliminates any concern that a middleman is charging exorbitant service fees.
TECHVIFY provides cloud solutions that help you integrate into digital transformation. We support you in developing robust cloud technologies by providing a full range of consulting, development, migration, integration, and testing services.
If you find this article helpful, stay tuned for our updates!
No tags for this post.
Related Topics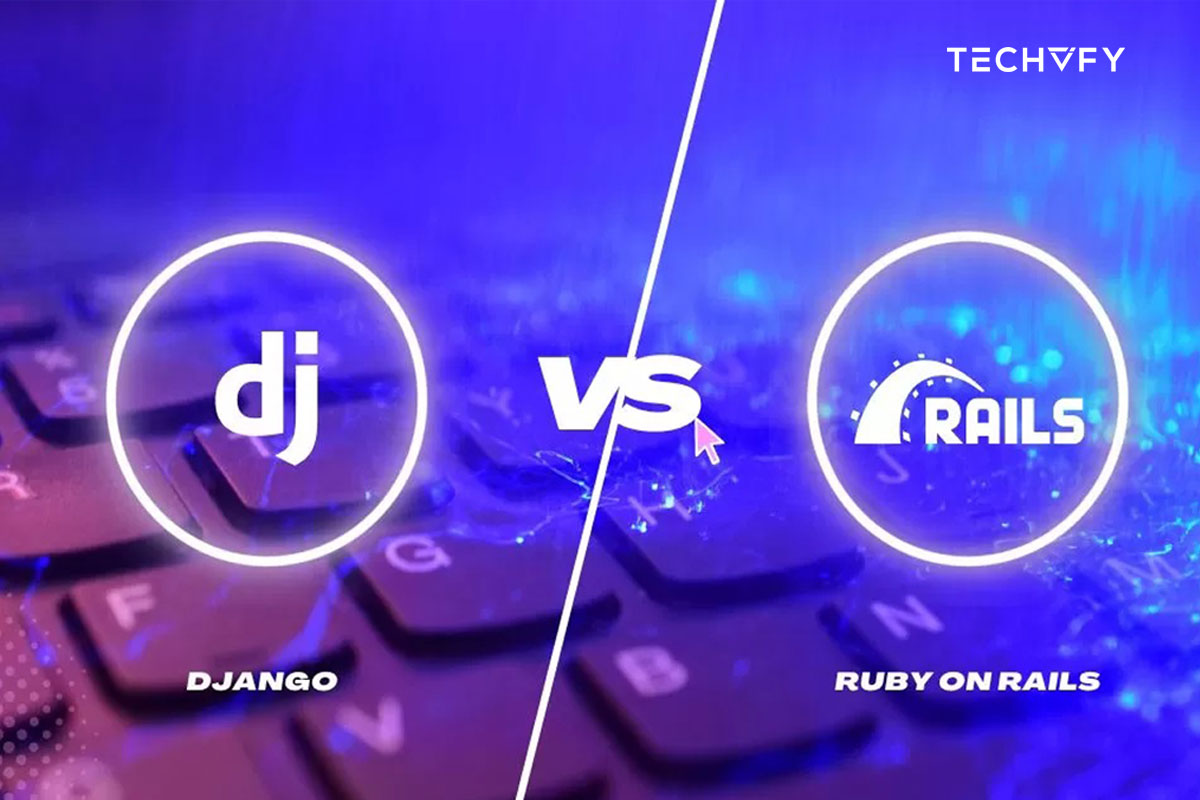 Ruby on Rails vs Django: Which Framework for Your Project?  
In the dynamic world of web development, two frameworks stand out as giants: Ruby on Rails vs Django. Both frameworks are open-source, high-level, and designed to streamline the development of web applications. While they share many similarities, they also possess distinct characteristics that cater to different developer preferences and project requirements. In this article, TECHVIFY will discuss two frameworks to help you understand the basis for making vital choice decisions. I. What are Ruby on Rails vs Django? 1. What is Ruby on Rails? Ruby on Rails (RoR) is a full-stack web application framework in the Ruby programming language. Embracing…
27 November, 2023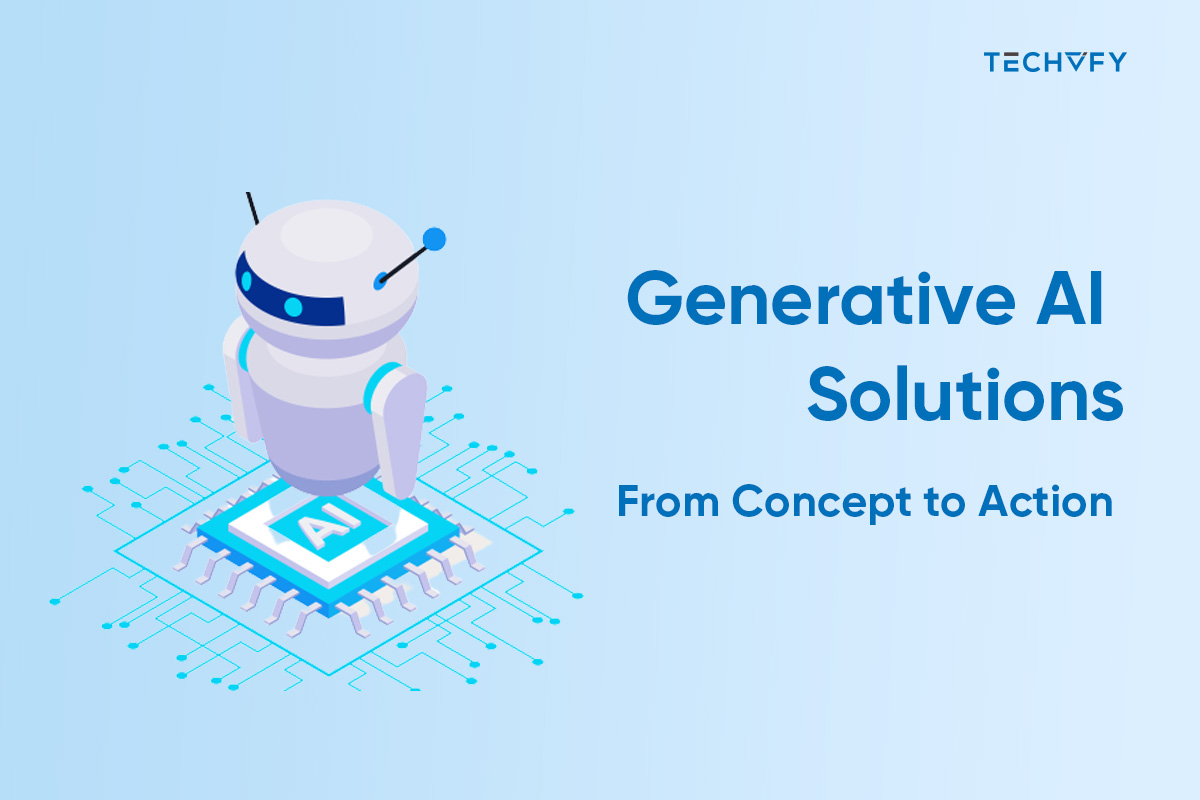 Generative AI Solutions: From Concept to Action
These days, generative AI influences many industries and brings about a fresh wave of innovation and change. It is at the center of the latest developments, from innovations in healthcare to transforming the entertainment sector. This revolutionary technology fosters creativity, efficiency, and customized experiences; it is more than a tool. Researchers, developers, and companies worldwide are utilizing its potential to create unimaginable methods. In this article, TECHVIFY will discuss the significance, advantages, practical uses, and implementation of generative AI solutions.  Importance and relevance of generative AI in various industries   Generative AI stands at the forefront of transformative technologies, impacting industries…
24 November, 2023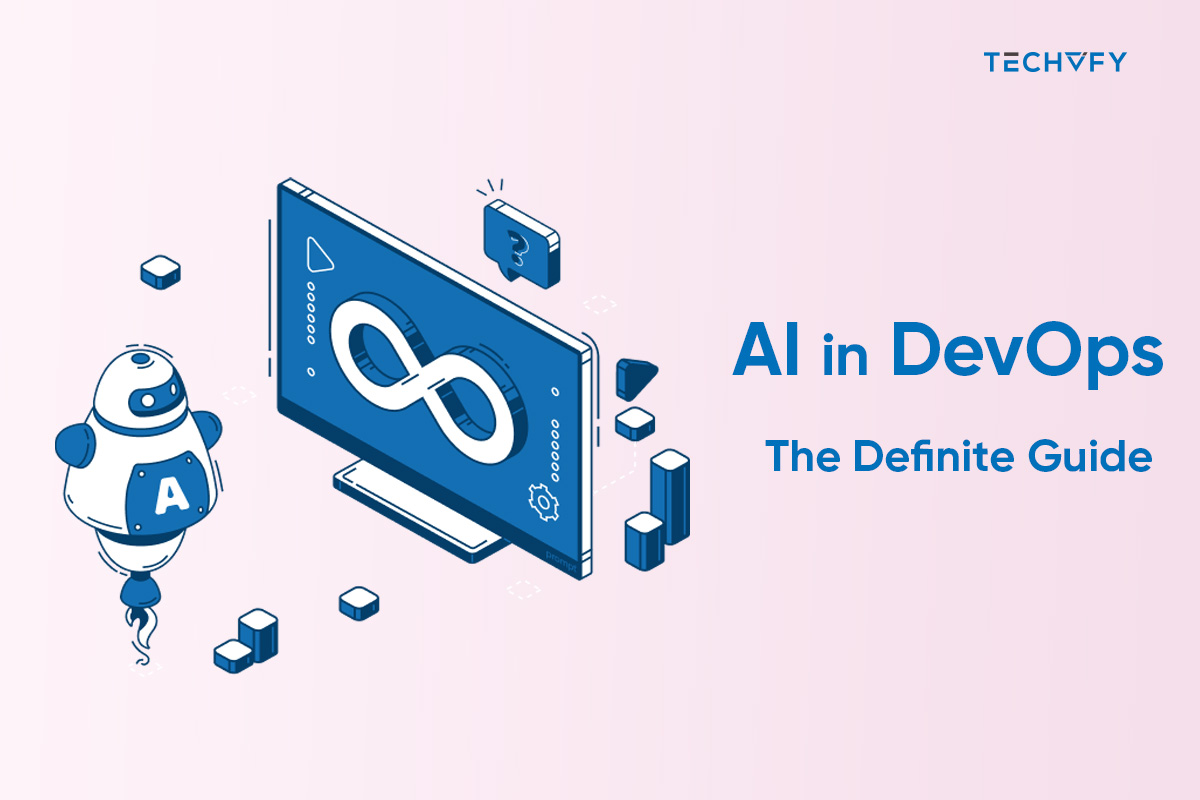 AI in DevOps – The Definite Guide
DevOps merges the realms of software creation and IT operations to deliver software swiftly and reliably. AI, a field within computer science, develops machines capable of tasks resembling human abilities, such as visual recognition and decision-making.   Using AI in DevOps involves utilizing advanced computer technologies to enhance and accelerate software functionality. This integration aids in software testing, preparation, and security.   This article delves into integrating AI into the DevOps transformation journey. We will discuss the various AI technologies employed in DevOps' benefits and examine the challenges of using AI in this field. Additionally, we'll provide a brief overview…
23 November, 2023