5 Best Financial Modeling Software
31 July, 2023
Understanding financial data and anticipating trends in finance are essential skills in the modern business environment. Finance experts have used tools like spreadsheets and statistical software to achieve requirements, but their limitations became apparent as financial complexity grew. Instead, financial modeling technology has emerged as a transformative solution that streamlines complex models, ensures accuracy, and enables real-time updates. As the preferred choice for businesses aiming to enhance financial decision-making, this article will explore the importance, top contenders, and indispensable role of the best financial modeling software for businesses.
What is Financial Modelling Software?
Financial Modeling Software is a specialized tool designed to assist businesses, investors, and professionals in creating detailed financial models and conducting complex economic analyses. It enables users to assess investment opportunities, anticipate future financial performance, examine company situations, and make wise decisions based on data-driven insights. The software offers a user-friendly interface with pre-built templates, covering various financial topics such as budgeting, financial planning, valuation, risk analysis, and scenario testing.
Best financial modeling software
1. Quantrix 
Quantrix is an integrated modeling platform for enterprise-level companies that speeds up decision-making. One-click financial forecasting makes it easier to monitor KPIs and spot potential business hazards. Quantrix offers dynamic dashboards, flexible data manipulation, and task automation, so businesses do not have spreadsheet issues. It's a great Excel substitute for financial modeling.
Users of Quantrix enjoy timely error detection, precise financial data exchange, and easy teamwork through collaborative cloud modeling. The software provides templates for quick model creation and seamless integration with other platforms, enhancing its adaptability. However, those seeking superior graphical representation may find Quantrix lacking in visual data terms.
Quantrix's pricing is off its website, but around $2,000 annually.
2. Jirav 
Jirav offers essential features like financial forecasting, cash flow projections, and customizable executive summary reports with key performance indicators (KPIs). It also includes workforce planning for efficient human resource management.
Using Jirav provides access to pre-built formulas and templates, accelerating modeling, and easy roll-forward forecasts without spreadsheets. Customizable dashboards facilitate effective visualization of financial and non-financial data. Nevertheless, there might be some limitations on visualizations.
The pricing varies based on business needs, with different tiers: Starter Plan for 24-month projections, Pro Plan for 48-month forecasts and departmental collaboration, and Enterprise Plan for larger businesses with custom integrations. Despite being suitable for smaller businesses, the pricing may be higher.
3. Finmark 
Finmark is a top financial modeling software for startups and small businesses. It streamlines data import and analysis by integrating well-known accounting programs like Xero, Quickbooks, Gusto, Stripe, and ADP. Finmark offers over 100 out-of-the-box metrics with real-time data analysis, enabling thorough financial forecasts. Its collaboration capabilities allow simple case development, inviting others, and sharing. Finmark equips companies to make data-driven decisions and improve their financial performance with centralized budgeting and automatic revenue forecasting.
Finmark is well-suited for startups already using accounting software. It offers beautiful dashboards and scenario comparisons, making data visualization and understanding easier. The platform supports collaboration with feedback and comments, promoting teamwork and being valuable for decision-making. However, non-SaaS businesses may find better alternatives.
Pricing includes a 30-day free trial, with subsequent costs depending on the user's annual revenue. For revenue exceeding $3M annually, direct contact with Finmark is necessary for pricing details.
4. Oracle BI 
Oracle BI is a powerful business intelligence software transforming financial data sets into insightful analytics. This tool provides visual analytics and calculations for various corporate divisions, such as sales, HR, and supply chain. It goes beyond traditional reporting by offering machine learning capabilities to create predictive financial models for the future.
Oracle BI offers users a more straightforward reporting process by quickly creating visual reports and distributing them to numerous sources. The ability to save messages for recurrent use ensures efficiency in reporting tasks. On the other hand, Oracle BI may have a steep learning curve, especially for businesses that still need other Oracle products. Some users may find the level of support provided by Oracle to be lacking.
Pricing ranges from $10 to $50 monthly for smaller companies, $50 to $500 for medium-sized businesses, and $500 to $10,000 for larger enterprises.
5. Mosaic 
Mosaic, founded in 2019, is a fast-growing financial platform known for its innovation, simplicity, and beautiful user interface. It serves as a Strategic Financial platform, helping growing companies with financial analysis, planning, and performance evaluation. Mosaic offers pre-set templates that speed up report creation, making it appealing to finance teams, investors, and operations professionals.
Its stunning UI/UX design improves the overall experience by presenting financial data in an attractive and easy-to-understand manner. Real-time analytics allow quick data access and analysis as it syncs, aiding faster decision-making. Creating and sharing custom dashboards and insights is simple, promoting team accountability with KPI tracking. Additionally, Mosaic supports subsidiary roll-ups, benefiting businesses with multiple entities. However, depending on connected systems, pulling and updating actuals could be time-consuming for larger projects.
For detailed pricing, interested users can request a demo for a customized quote.
Why is financial modeling important?
Financial modeling software plays a crucial role in various aspects of business operations. Here are the key reasons why this advancement is important
Strategic Planning
Financial modeling services allow businesses to forecast future financial performance based on different scenarios and assumptions. It helps formulate strategic plans and make informed decisions to achieve business goals.
Risk Assessment
Identify and assess business decision risks by analyzing economic factors and potential outcomes. This benefit enables companies to mitigate risks and make more secure investments.
Valuation
For companies seeking investment or involved in mergers and acquisitions, financial modeling is crucial for determining the company's value. It provides insights into the company's worth and helps negotiate better deals.
Predictions
With technology, creating budgets and forecasts based on historical data and projected growth is easier. It provides a framework for evaluating performance against budgeted targets. Accurate predictions enable businesses to set realistic goals, monitor progress, and make data-driven decisions for continuous improvement.
Investment Decisions
Provide investors and stakeholders with a comprehensive understanding of a company's financial health and potential returns, which aids in making well-informed investment decisions.
Performance Evaluation
Financial modeling allows businesses to compare actual financial performance with projected data, facilitating performance evaluation and identifying areas for improvement.
Communication and Reporting
Facilitate clear and concise communication of financial information to stakeholders, executives, and shareholders. It enhances transparency and supports effective decision-making at all levels of the organization.
Financial & Banking in TECHVIFY:
Digital Transformation In Banking – Challenges And Trends
Applications of Financial Modelling Software
Financial modeling services offer various applications that benefit businesses across multiple industries. These advanced tools provide powerful insights and aid decision-making processes, optimizing business performance. Here are some prominent examples of financial modeling.
Option Pricing Model
The option pricing model calculates the value of options by considering factors like current price, strike price, time to expiration, interest rate, and volatility. This model helps traders and investors assess profitability and identify arbitrage opportunities in options trading.
Comparable Company Analysis (CCA)
The CCA model compares a company with similar ones in the same industry to estimate its fair value. It considers revenue, profitability, and valuation multiples of comparable companies, providing valuable insights for investors and analysts.
Mergers & Acquisition Model
The M&A model evaluates the financial feasibility and consequences of merging two companies. This model assesses projected revenue growth, cost savings, and the overall return on investment. It helps determine the value of the target company and the total acquisition amount.
Conclusion
In conclusion, financial modeling software has become an indispensable tool for businesses, investors, and financial professionals in today's complex and data-driven world. By forecasting future financial performance, assessing risks, and determining valuations, this development empowers businesses to strategize effectively and optimize their operations. When companies continue to seek competitive advantages and make data-backed decisions, mastering one of the best financial modeling software remains a crucial skill for success.
No tags for this post.
Related Topics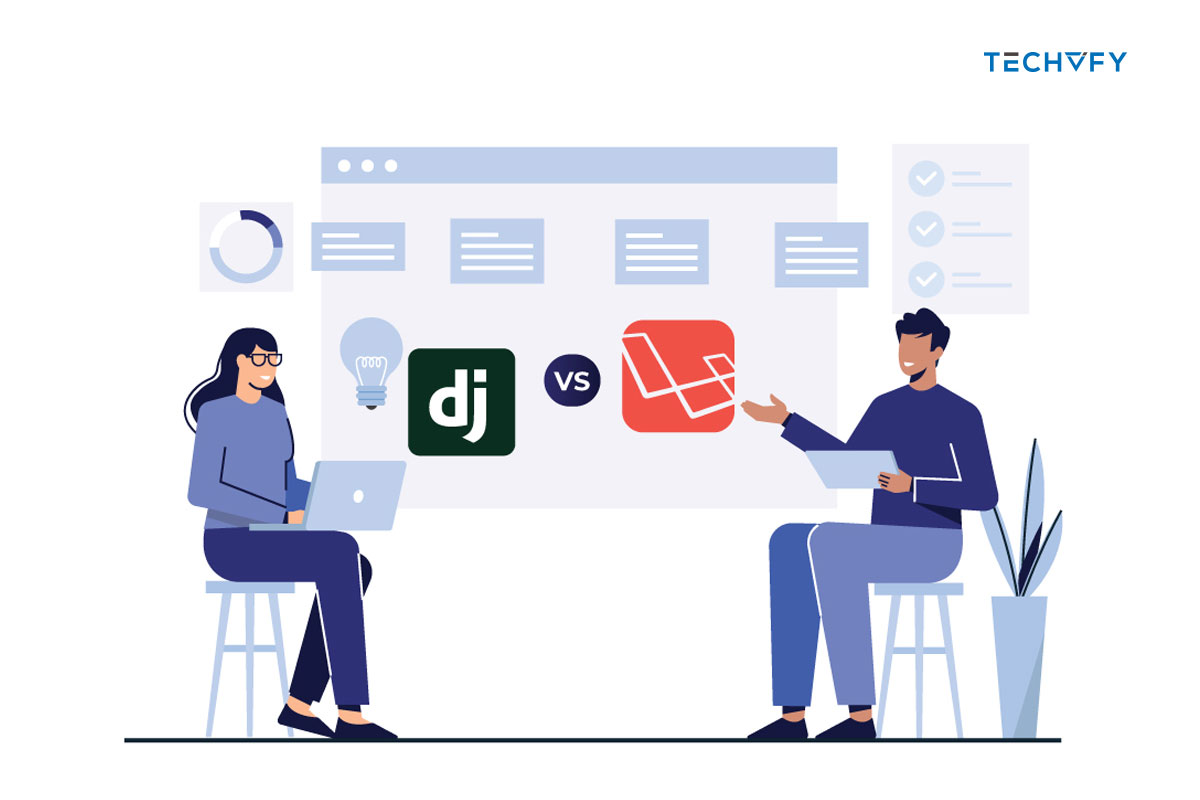 Django vs Laravel – A Detailed Performance Breakdown
In development, frameworks act like helpful tools, making tasks simpler and more consistent. Every coding language usually has such a tool to make things smoother. Both Django and Laravel are top recommendations for their respective languages. Now, let's explore Django vs Laravel, which is your perfect choice. I. Understanding Django and Laravel 1. Django Crafted in Python, Django is a framework that helps create digital projects quickly and efficiently. With built-in tools for the SQLite database, it's adaptable, scalable, and secure. Consider setting up a digital library, a social hub, or an information site. Django has got you covered. It…
02 October, 2023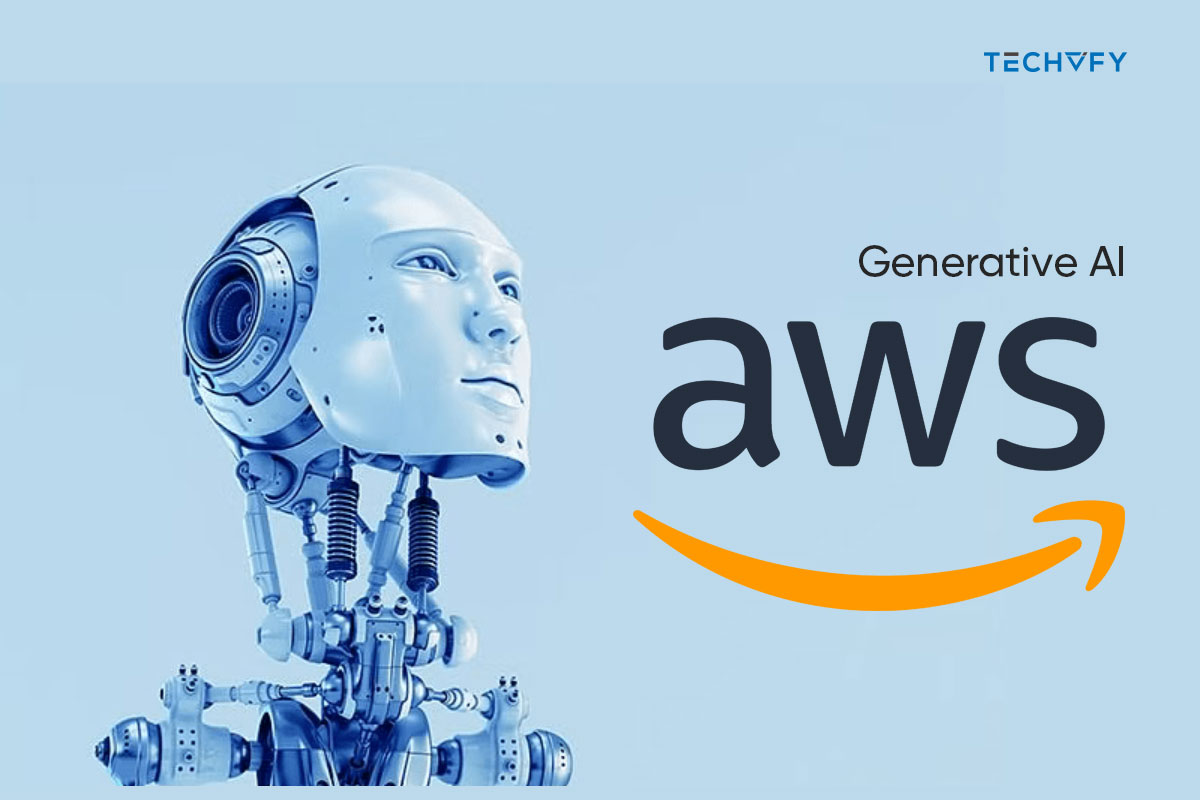 Unraveling the Power of Generative AI on AWS
Curious about generative AI on Amazon Web Services (AWS)? Our latest article breaks it down, showcasing the tools AWS offers and how they're shaping the future of AI-driven projects. Dive in to get a clear, tech-savvy perspective on making the most of AWS's capabilities for your generative AI endeavors. I. Generative AI on AWS in Brief If you've been keeping tabs on the latest technological advancements, you've likely come across the term "generative AI." At its core, generative AI refers to advanced algorithms that allow machines to create, design, and simulate entirely new content. That means they're not just processing…
02 October, 2023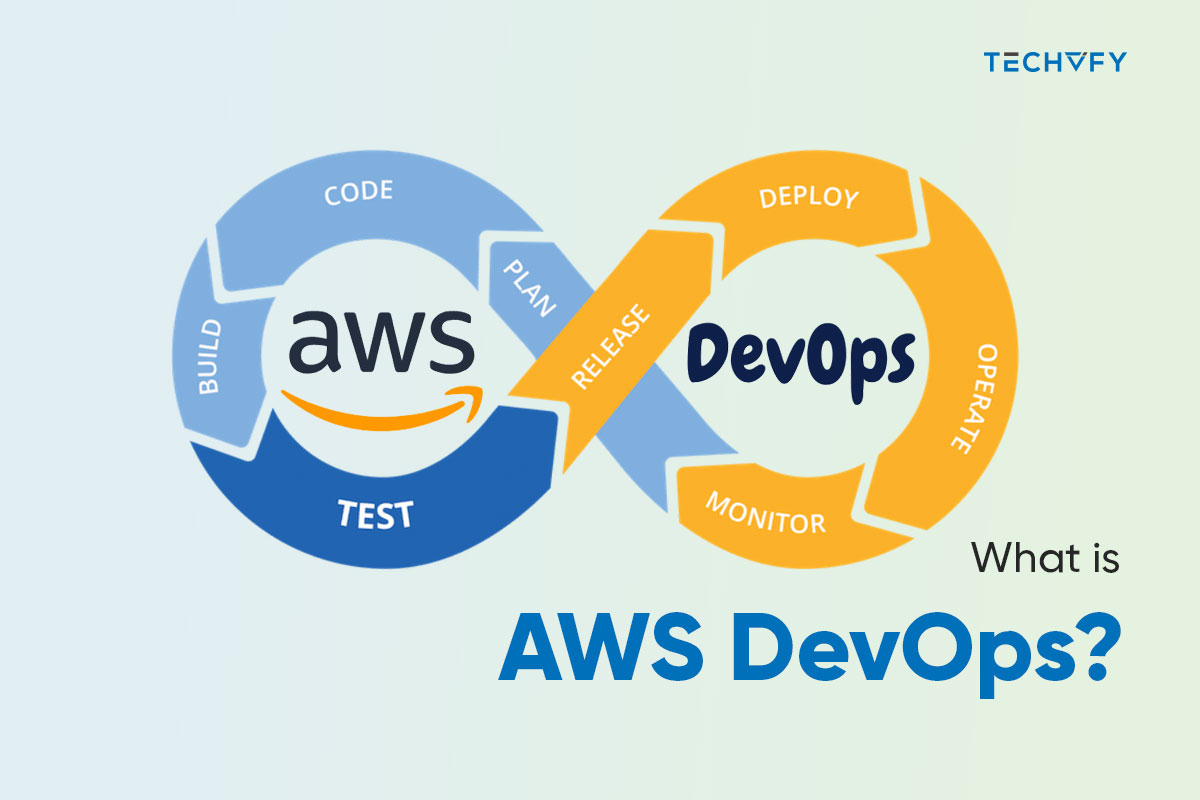 What is AWS DevOps? All You Need to Know
Speed, quality, and security are paramount in today's dynamic software landscape. According to AWS and Strongdm, with a staggering 24 times reduction in deployment failures and three times faster feature delivery, AWS DevOps is the transformative force behind these achievements. This article will explore the core of AWS DevOps, including its basis, services, tools, and best practices. I. What is AWS DevOps? AWS DevOps is Amazon's solution for applying the DevOps methodology utilizing its cloud platform and specialized tools and services. It provides capabilities that help organizations automate and streamline their software development and delivery processes. II. Importance of AWS…
29 September, 2023