Digital Transformation In Banking – Challenges And Trends
28 June, 2022
Technology brings more convenience and pleasure to human life. Every aspect, including the financial field, has been improved apparently.
Banking services have become more modern and effective thanks to technological appliances. The presence of digital transformation in banking appears to eliminate the weakness of the traditional banking model. Still, do some barriers remain?
This writing will provide an insight into this topic. Besides the definition and reviews, the trends of financial digitization will be attached.
What Is Digital Transformation In Banking?
Definition
Digital transformation is employing digital technologies to improve customer service.
There are three major elements formulating this process. They include innovating the operations, rebuilding procedures, and reconstructing relations with clients.
Digitalization in baking is defined as the modification in financial institutes operation. Following is the change in financial customer services through technologies. There are digital transitions offered to enhance process automation, offerings, data integration, sales, and so on.
As a result, the customer's demands, such as paying bills, applying for a loan, or transferring money, will be satisfied more. This convenience provides a wide range of benefits, including greater customer source and revenue promotion.
Importance
Digital transformation in banking brings modification to the banks' operation. Technology will improve the way their clients are served as well. Thus, these institutions will not be left behind in the era of technology.
Particularly, the upcoming generations focus on digital products and services. There will be even more improvement compared with the current condition. As such, digitalization is necessary to meet the demands of future customers.
Private banks have shown superior achievement in value-additions recently. As a result, adopting the digital transformation helps other ones consolidate their position in this fierce competition.
Review About Digital Transformation In Banking
Examples
Here are some typical examples of digital transformation in banking. Then you can get a more apparent illustration of financial digitization:
Big data: Data is considered to be a valuable possession today. Financial institutions can employ Big Data to have access to veiled customer sources. Not to mention, this data source will witness tremendous growth in the next few years.
Robotic Process Automation (RPA). Do not worry if you are confronting extensive data. Software robots can assist users in guaranteeing optimal processing. RPA is economical while boosting productivity with a high accurate rate.
Blockchain. Cryptocurrencies take the market by storm with massive benefits. Thus, blockchain is a promising land in the business world.
The core principle of the data records' distribution in arrays relates to their antecedents. Moreover, they are delivered to all network participants. Thus, blockchain is beneficial for the banking industry.
Cloud Computing: The private data centers are costly to financial institutions. Hence, they gradually turn into cloud providers, a.k.a external data centers. These ones are specially used for cooperation with fintech.
Pros
Here are what digital transformation in banking will bring to you. These will explain why institutions are into it:
A beneficial platform for investment: The digitization in banking eliminates intermediate processes. Besides, it enhances data transparency.
Convenience: The banks can access new customers more easily and economically. Meanwhile, the customers would get a more pleasing experience. All they need to manage their financial account is an Internet connection.
Also, digital transformation opens a wide door to business innovation. Social channels or customer sources are available for the banks to reach out to.
Effectiveness: We agree that digital bank accounts require more information to create. But they are easier to manage. After adding the information or having payments, the data is retained. There are no requirements for re-entering as well.
Digitization in banking makes this working environment stay compliant. There are tools to save time spent on auditing documents and reports. Thus, the data would be shared widely without errors or remain standardized.
Online banking is activated 24/7 throughout the year. This way, clients can avoid waiting or distractions during their transactions.
Cons
Guarantee: Security issues are a great worry for financial companies and clients. There are protection services of sophisticated software available. Yet, cybersecurity still can not be completely guaranteed.
Transaction: Digital banking can not support complicated or abroad transactions. In addition, customers still have to go to the bank office sometimes.
Challenges
Cost. The investment in technology is recorded to cover 10% of the annual expenditure of the bank. The high cost in the first place somewhat hindered banks from putting their hands on digitalization.
Culture rigidity. The traditional hierarchies model of the banks brings discouragement to innovation.
Limited buy-in offered by the C-suite. Senior leadership groups do not always acknowledge the necessity of change. This often stems from risk aversion. It is commonly found in highly regulated industries such as banking.
Poor leadership. Without appropriate project leadership, digitization in banking will not be successful. The project leadership includes personnel training, project prioritization, and platform choices.
Scattered awareness. You should narrow and centralize the information. If not, it isn't easy to spark the necessary cultural adjustments for digital transformation. Besides, guaranteeing the new tech implementation will be hard.
Trends Of Digital Transformation In Banking
Radical Transparency And Open Banking
Banks aim to get the most loyalty from the customers by building trust. In this case, the radical transparency concept offers a trustworthy and open condition for the clients.
The typical retail practices are not enough. Clients yearn for a transparent business with honest communication and accepting faults.
Data Is A Predictable Personalization Tool
Customers expect financial firms to comprehend their choices immediately.
These approaches are not available in the traditional model of banks. "Living profiles" with more comprehensive personal preferences are preferred. It would be valuable for curating customized experiences and banking solutions.
More Targeted Services Provided By AI
It is recommended to apply real-time bots with AI base in collecting the details about the clients' interests. Banking firms can leverage the data and advanced analytics. Therefore, financial marketers provide predictable personalization to please their clients.
Taking advantage of AI helps the banks quickly grasp the customers' requirements. When problems arise, the use of AI can deliver on-point data-backed solutions to customers timely. Other pros are quick analysis and improvement in major strategies for the business.
Cloud Computing
If a bank employs cloud computing, it means that it provides computing services on the internet, namely data warehouses, software, and networking tools.
Thanks to this trend, banks can easily eradicate the great data silos. Also, it promises to offer cost-efficiency, convenience, and security. Cloud computing will minimize the risk of losing data by calamity or other disasters.
Automation
Today, the senior leadership tends to focus on monitoring the manual work. In contrast, they should concentrate on building strategies.
Automation in banking institutions functions effectively in daily tasks. These duties would be supporting customer or back-office services. For instance, RPA, as mentioned before, can work well in implementing error-free automation.
Focus On Credibility
The server downtime happening in just a few minutes is risky. It can destroy the long-term reputation of an institution.
Customers are worried about the credibility of the banking business. So, there is an ever-increasing demand to boost banks' reliability, ensuring a flawless system for clients.
Privacy And Security
Cybersecurity is the prior concern of customers. A guarantee is first required when they create digital accounts for finance. As they are more prone to lose money, they are into the banks with great security and privacy.
The suggested solution for poor security is investing in guarantee systems. Performing detailed audits to reduce mistakes is another method. Besides, banks should never look down on raising customers' awareness about cybersecurity issues.
Reactivity And Speed
Speed is an element to determine the position of the bank in the competition with other ones. Every business fishes for trustable banks, where they can channel funds more quickly and effectively.
Intuitive Design And Usability
An interface with intuitive graphics plays a crucial role in your bank's success. It should be accessible to clients as well. The office' interior designs are not what banks should value the most. Instead, they'd better shift their investment to their websites and mobile apps.
Visualization
The current and future generations of customers would prioritize visualization. As a result, financial institutions should satisfy this demand by building systems with visual appeal.
Visualization in banking digitization is crucial. It is a strategy to grasp the attention and interest of the users.
The banking apps or websites should be trendy and innovative to enhance user experience.
Conclusion
That is all fundamental knowledge about the digital transformation in banking. Employing technology in the financial field is promising. This strategy will upgrade this industry to a higher level.
This is an inevitable process providing customers with more satisfaction. In return, banks will get more profits through this modification. The transition will enhance their potential as well.
If you are among the investors of financial institutions, consider the trend. Only when you catch up with the interest of current and future customers can your position remain and level up.
Related Topics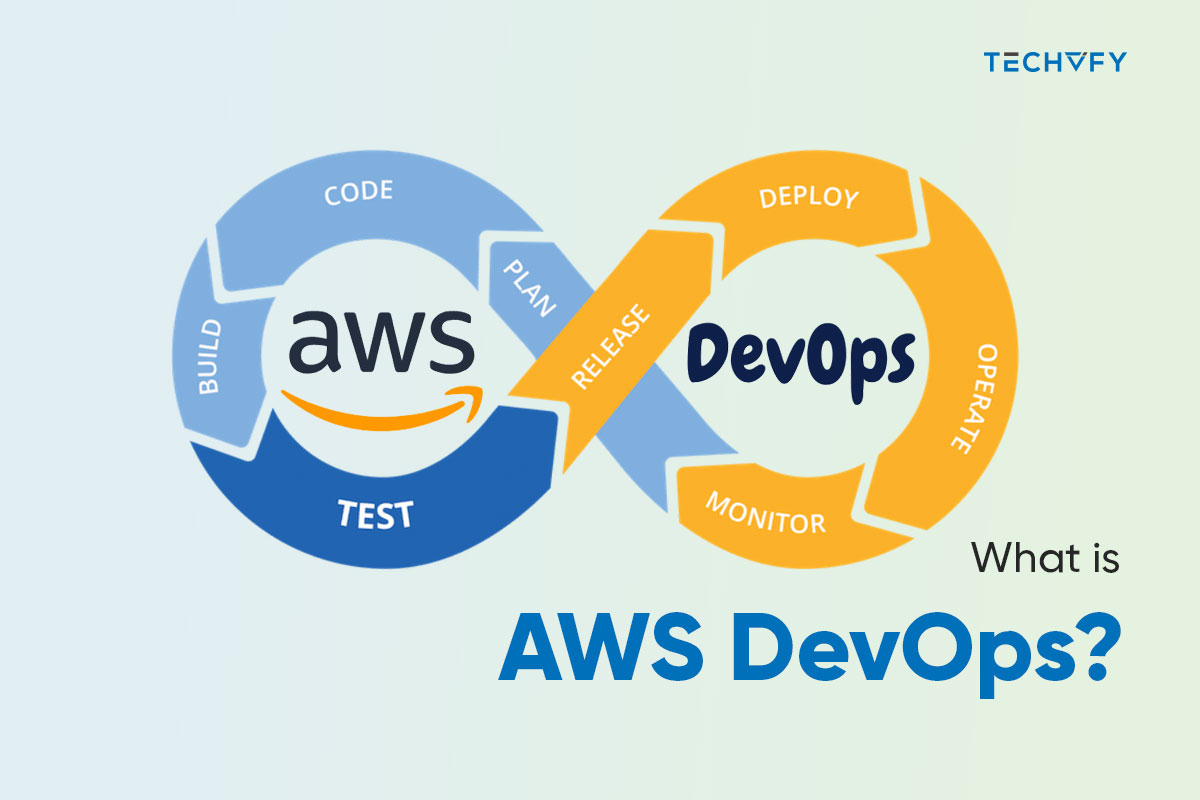 What is AWS DevOps? All You Need to Know
Speed, quality, and security are paramount in today's dynamic software landscape. According to AWS and Strongdm, with a staggering 24 times reduction in deployment failures and three times faster feature delivery, AWS DevOps is the transformative force behind these achievements. This article will explore the core of AWS DevOps, including its basis, services, tools, and best practices. I. What is AWS DevOps? AWS DevOps is Amazon's solution for applying the DevOps methodology utilizing its cloud platform and specialized tools and services. It provides capabilities that help organizations automate and streamline their software development and delivery processes. II. Importance of AWS…
29 September, 2023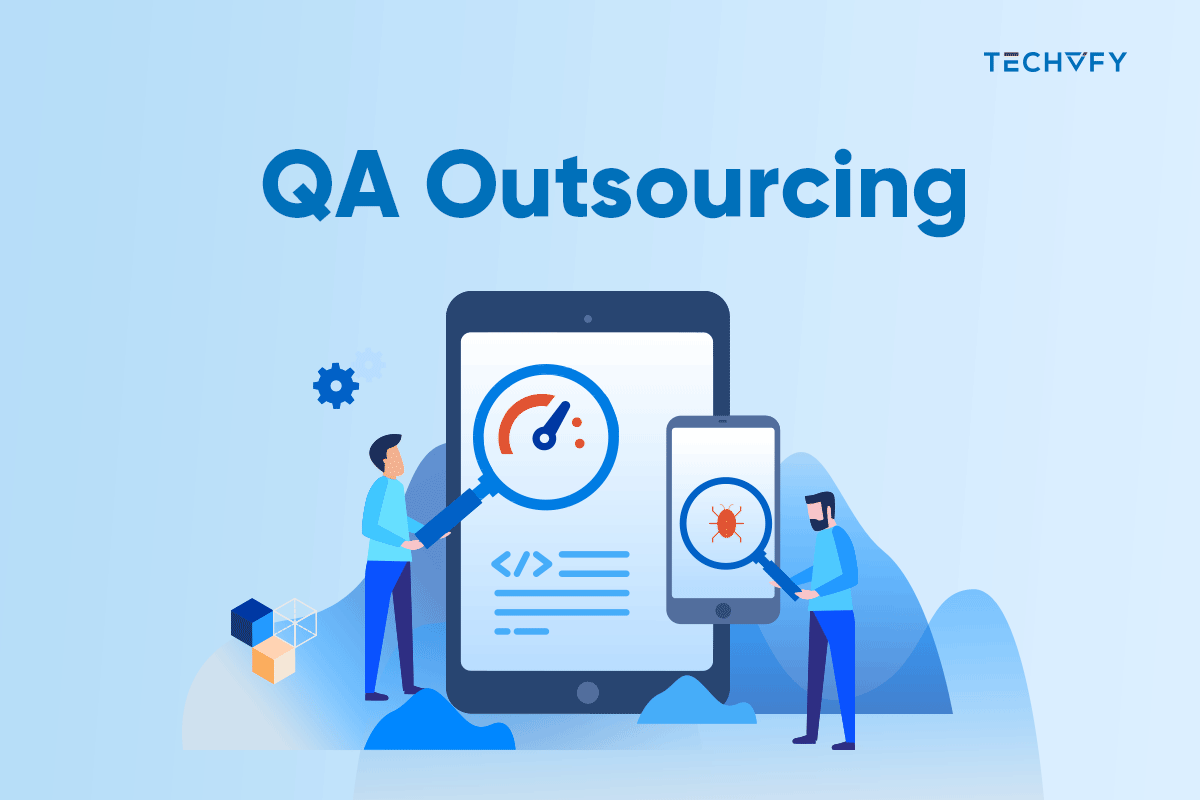 QA Outsourcing: Improve Performance of Your Applications
In the ever-evolving landscape of software development, ensuring the highest quality of your products is paramount. Quality Assurance (QA) is pivotal in achieving this goal as the gatekeeper of reliability and performance. However, outsourcing has emerged as a strategic solution as organizations seek to optimize resources and enhance efficiency. In this exploration of QA outsourcing, TECHVIFY will begin by defining the practice, understanding the critical role of QA in software development, and delving into the significance of leveraging external expertise to bolster the quality of software products. I. Benefits of QA Outsourcing 1. Cost-effectiveness By outsourcing QA, a company can…
29 September, 2023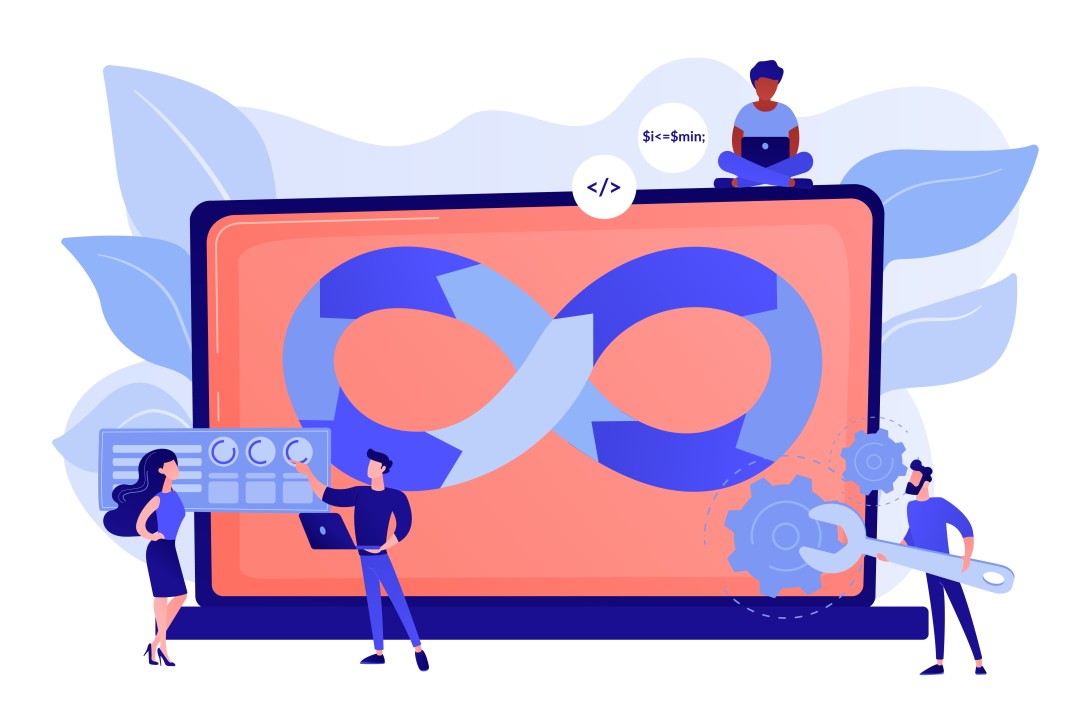 Predicting DevOps Future in Upcoming Years
DevOps started in 2009 as an idea to make teams work better together. Over ten years, it has changed from an idea to a common working method, where everyone knows their job and expectations. However, what companies expect from a DevOps worker can differ from place to place. As technology and working methods change quickly, the DevOps future becomes hard to tell. Because of this rapid change, even talented people looking for jobs sometimes feel a bit lost. Importance of DevOps in The Current Technological Landscape DevOps brings together the people who create software (Dev) and those who keep it…
28 September, 2023