8 Factors To Consider Before Software Outsourcing
25 July, 2021
Outsourcing is, no doubt, an evolutionary service that offers many advantages so businesses can easily adapt to the constant change of the world. It's affordable and optimal, especially for small businesses that only have a humble budget. It's also a great way so that a company can focus entirely on its core improvement. Other minor tasks can be done smoothly as how it's been done by an in-house team. 
However, outsourcing isn't easy. It has tons of benefits but also multiple challenges ahead. Therefore, let's take a look at some of these factors to consider before outsourcing. 
#1: Cost savings
Oftentimes, outsourcing is about reducing operational costs. Therefore, before deploying such a plan on the task board, make sure it helps solve the problem. But if it doesn't (as it might add up the cost or make the process much more complicated), outsourcing may not seem the best solution then. 
You can easily evaluate this situation. Firstly, you have to calculate the budget for hiring a team and equipment. After that, compare the cost of outsourcing with the spending on recruiting an in-house team and see the differences between the two. Different professionals have different prices for their services. You will likely have to do a lot of research before jumping into outsourcing.
#2: Quality 
It's all about the final results. An outsourcing team might offer you a preferential price for the service. However, you will also have to make sure that they can get the job done the way you want it to. Outsourcing comes with a harder method of management. Since both sides have to cooperate mainly through digital communication, it's a big challenge (especially for a small business) to fully control the quality of the process. 
However, everything always has at least one solution to it. Firstly, ask the outsourcing team about their procedure. Then, you show them what you expect to see for the results and make some suggestions. Finally, flexibly consider their presentation and see if that's what your company can manage to work with.
But again, it depends mostly on the context. If you are you are going through 2 to 3 outsourcing teams and still haven't found anything that meets your requirements, maybe it's just not the time for outsourcing. 
#3: Communication
Working with an outsourcing team means interacting with them from a long distance. They could be in a different city or even in a different country. Therefore, digital communication is the link for both sides to connect. 
This comes with a lot of challenges along the way. To cooperate smoothly, both sides must ensure they are active 24/7 for any emergency or urgent update. Different elements, such as the internet connection (which depends on the geographical location), can affect communication effectiveness. 
Therefore, Make sure to research the strong areas where you can find your ideal partnership. 
#4: The resources and technology 
Resources and technology are huge factors that affect the overall workflow. Only the outsourcing team with the right technology and resources can complete the job on time and satisfactorily. 
Before jumping into business, ask the vendor if they've got the right technology and resources to handle your business's needs smoothly. List down all their requirements and ask them how they can control everything. If the answer sounds perfect to your ears, let's head right into work. 
#5: Trustworthiness
Trustworthiness is the biggest worry whenever it comes to outsourcing. Not seeing the team you work with face-to-face will make it harder to evaluate its trustworthiness. 
So, before you even reach them to talk about business, visit their site first. Most of the time, a website defines how a company works by evaluating its organization. Check if they have all the information needed for contact on the website and do some legit checks after that. Also, ask other people in the industry for some feedback.
Feedback is usually the most accurate proof. Therefore, ensure you don't skip this step before doing business with a company you have never cooperated with. 
#6: Service Level Agreement (SLA)
SLA comes with the trustworthiness mentioned in the 5th heading. This is the most important document needed for outsourcing partnerships.
Make sure to ask the vendor for all the documents needed before doing business, especially the SLA. This will help you avoid being stuck in ambiguity and all the legal problems that could come in the future. 
Remember that the most critical and realistic factor confirming one's liability is the paperwork needed for doing business. I strongly advise you to study basic knowledge about legal documents to avoid unfortunate mistakes in the future. 
#7: Supervision 
As mentioned in the 2nd factor, outsourcing team management is stretching.
It also comes with minimal supervision because, throughout the whole project, the outsourcing team will take care of everything from scratch. Since you're involved too little in what the team does, it's hard to recognize whether the team is following the requirements of the business.
And because of that, make sure you choose a responsible vendor for the work. You might have to come up with a clear strategy to manage them if possible. This is where the management skill reaches its peak. It becomes harder when you have to supervise only through digital platforms.
That's the reason why you should have a conversation in advance so that they know what you expect from them. Also, stick to what the team does 24/7 to not miss out on anything.
#8: Who's the team leader?
Knowing with who you can communicate directly about every issue is essential. I've worked with quite a few teams, and whenever I needed to ask something, they always told me to ask a different person every time. That shouldn't happen because it's too confusing, especially when you're the client. 
Ask them about the person in charge of the whole team so that you can quickly contact just one person. Also, it shows how responsible the team is in helping their clients. Choose a team wisely, and be sure to clarify this clearly. 
Conclusion
I hope the information above is useful for your upcoming project. If you need essential knowledge to run your business the right way or anything related to technology in specific, make sure you follow Techvify for more. 
Discover more in our new articles about this topic:

How To Effectively find an Offshore Development Team?
Related Topics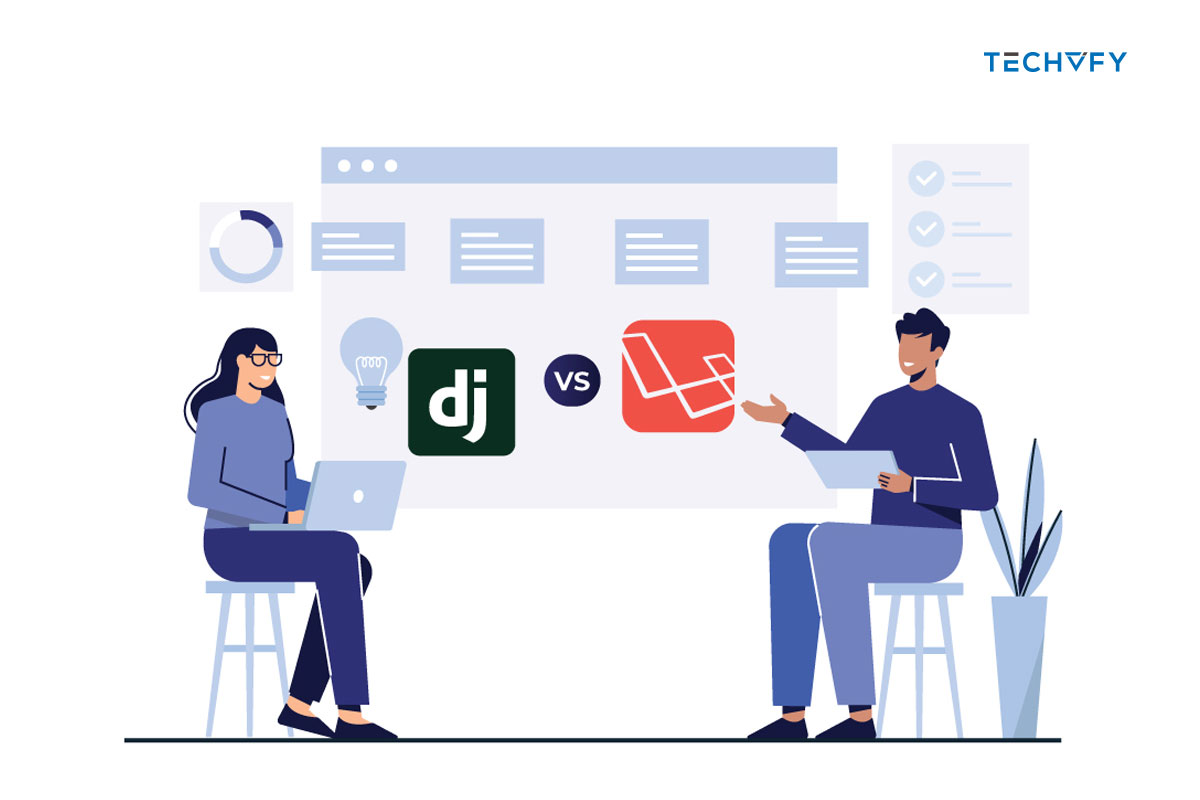 Django vs Laravel – A Detailed Performance Breakdown
In development, frameworks act like helpful tools, making tasks simpler and more consistent. Every coding language usually has such a tool to make things smoother. Both Django and Laravel are top recommendations for their respective languages. Now, let's explore Django vs Laravel, which is your perfect choice. I. Understanding Django and Laravel 1. Django Crafted in Python, Django is a framework that helps create digital projects quickly and efficiently. With built-in tools for the SQLite database, it's adaptable, scalable, and secure. Consider setting up a digital library, a social hub, or an information site. Django has got you covered. It…
02 October, 2023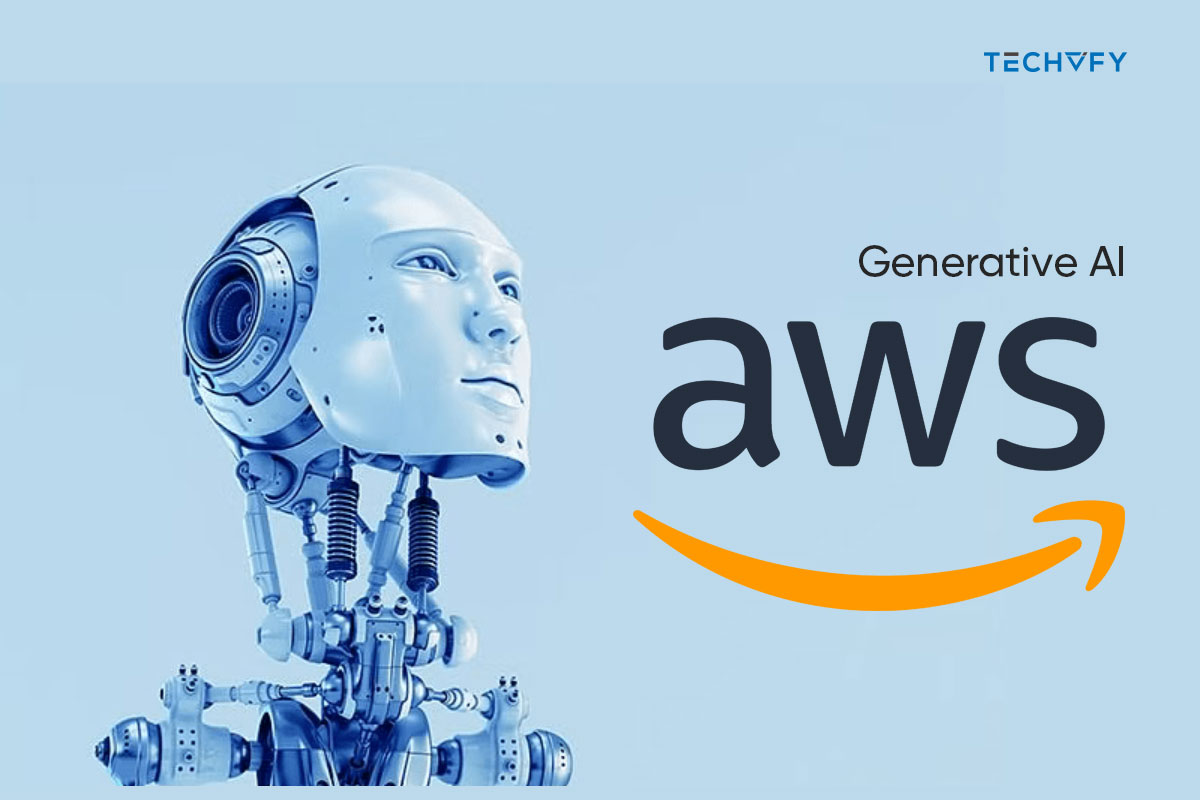 Unraveling the Power of Generative AI on AWS
Curious about generative AI on Amazon Web Services (AWS)? Our latest article breaks it down, showcasing the tools AWS offers and how they're shaping the future of AI-driven projects. Dive in to get a clear, tech-savvy perspective on making the most of AWS's capabilities for your generative AI endeavors. I. Generative AI on AWS in Brief If you've been keeping tabs on the latest technological advancements, you've likely come across the term "generative AI." At its core, generative AI refers to advanced algorithms that allow machines to create, design, and simulate entirely new content. That means they're not just processing…
02 October, 2023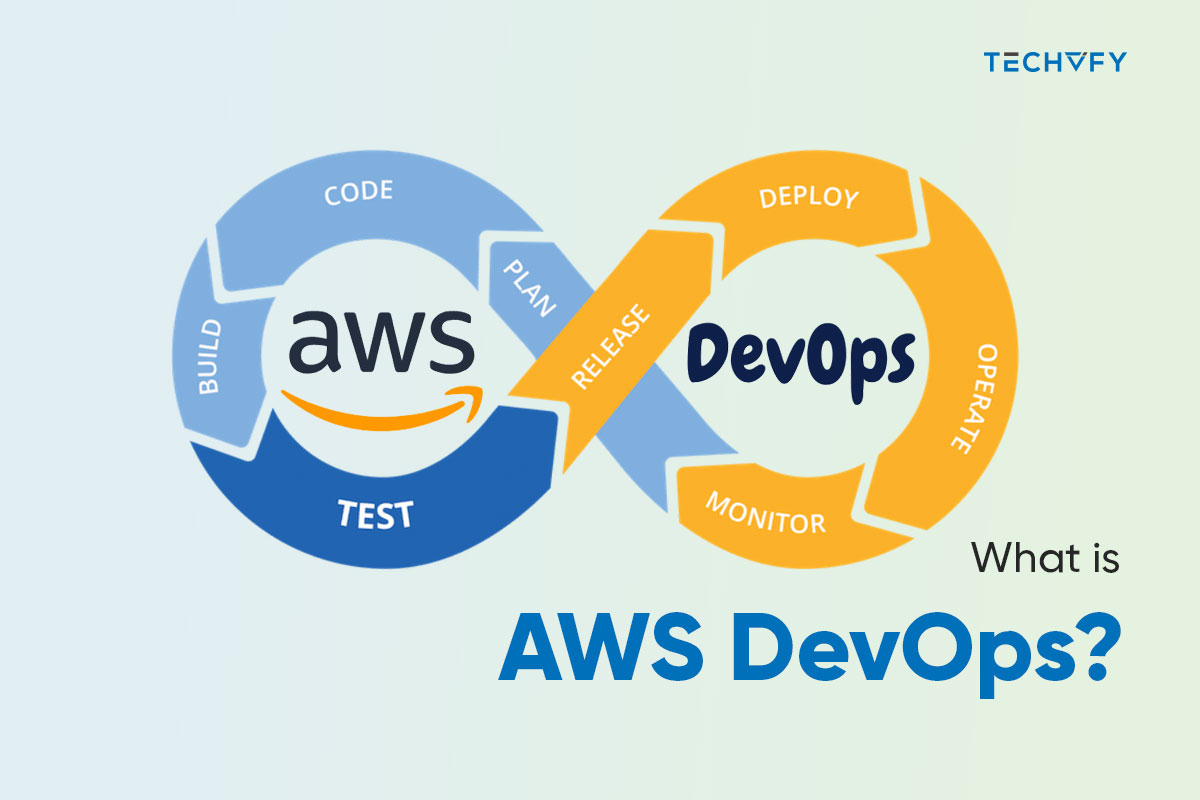 What is AWS DevOps? All You Need to Know
Speed, quality, and security are paramount in today's dynamic software landscape. According to AWS and Strongdm, with a staggering 24 times reduction in deployment failures and three times faster feature delivery, AWS DevOps is the transformative force behind these achievements. This article will explore the core of AWS DevOps, including its basis, services, tools, and best practices. I. What is AWS DevOps? AWS DevOps is Amazon's solution for applying the DevOps methodology utilizing its cloud platform and specialized tools and services. It provides capabilities that help organizations automate and streamline their software development and delivery processes. II. Importance of AWS…
29 September, 2023