5 Best Account Management Software for Improve Sales Effort 
21 September, 2023
Effective account management is the cornerstone of building lasting customer relationships and driving business growth. In today's dynamic business landscape, leveraging the correct software for account management can be a game-changer. In this article, TECHVIFY will help you explore the top account management software solutions that perfectly fit your needs, whether you're a startup or an enterprise.
Account Management Software Overview
What is Account Management Software?
Account management software (AMS) is a versatile digital solution used to automate and enhance the management of customer or client accounts in enterprises and organizations. This program is a central repository for storing, organizing, and retrieving vital information about customer interactions, transactions, and preferences.
Find Out Some Must-Have Features of Account Management Software
Here are some of the critical features of account management system software:
Contact management: Store and manage customer contact information, such as name, email address, phone number, and mailing address.
Opportunity management: Track sales opportunities and pipeline and manage the sales process.
Task management: Assign and track tasks to team members and set deadlines.
Communication management: Track and manage customer interactions, such as emails, phone calls, and meetings.
Reporting and analytics: Generate reports on customer activity, sales performance, and other vital metrics.
More articles about Account Management to look at:

What Is Account Management? Everything You Need To Know
5 Best Account Management Software
1. Salesforce
Key features
Ease of Use: Salesforce offers a user-friendly interface but is challenging for new users.
AI-Powered Insights: Salesforce's Einstein AI provides predictive analytics and AI-driven insights to help businesses make data-driven decisions in account management.
Community and Collaboration: Salesforce's Community Cloud allows you to create private online communities for collaboration with customers, partners, and employees, fostering engagement.
AppExchange: Salesforce's marketplace offers thousands of apps and extensions for various industries and use cases, enhancing its functionality.
Price:
About $25 per user per month.
Pros
Salesforce is highly customizable, allowing you to tailor it to your specific account management needs.
Its extensive integration capabilities and a vast library of pre-built apps expand its functionality significantly.
Suitable for businesses of all sizes, making it adaptable to growth.
Salesforce provides a wealth of training resources, documentation, and a large user community for support.
Cons
The extensive feature set can make it complex, and some users may experience a learning curve, especially when customizing the system.
Salesforce's pricing can be relatively high, particularly for smaller businesses. Additional costs can accumulate with add-ons and integrations.
2. Zoho CRM
Key features
Easy-of-use: Zoho CRM is known for its user-friendly interface and intuitive design.
AI-Powered Insights: Zoho CRM offers AI-driven insights to assist businesses in making data-driven decisions and improving customer engagement.
Multi-Channel Communication: Users can communicate with accounts through various channels, including email, phone, social media, and live chat, all within the CRM.
Mobile Access: Zoho CRM provides mobile apps, ensuring that account managers can access vital information and manage accounts on the go.
Price:
About $12 per user per month.
Pros 
Affordable pricing options are suitable for businesses of all sizes.
Extensive customization options to tailor the CRM to specific account management needs.
Strong integration capabilities with other Zoho products and third-party apps.
Regular updates with new features to enhance functionality.
Cons 
While the user interface is user-friendly, some advanced features may be challenging.
The wide range of customization options may be overwhelming for some users.
3. Pipedrive
Key features
Ease of Use: Its simplicity and straightforward design make it easy for users to get started quickly and manage accounts efficiently.
Sales Automation: Pipedrive provides robust sales automation features, helping businesses streamline their account management processes and sales pipelines.
Email Tracking: Users can track email openings and clicks, allowing more informed and timely follow-ups with accounts.
Sales Reporting and Analytics: Pipedrive offers advanced reporting and analytics tools to get insights into sales performance, account engagement, and conversion rates.
Price:
Starts at $12.50 per user per month.
Pros
Pipedrive's straightforward and user-friendly interface is a standout feature, making it accessible for users of all levels.
It allows extensive customization to adapt the system to specific account management needs.
Pipedrive offers competitive pricing, making it an attractive option for businesses of varying budgets.
Its automation features help increase efficiency in account management tasks.
Cons
While its simplicity benefits many users, businesses with highly complex account management needs may need to improve certain advanced features.
Some users may need help setting up and configuring integrations with third-party apps.
4. Nimble
Key features
Ease of Use: Its design prioritizes simplicity, making it easy for users.
Scalability: Nimble is suitable for small to medium-sized businesses.
Social CRM: Nimble's unique feature is its functionality, consolidating contact and interaction data from various social media platforms into one unified view.
Contact Enrichment: Nimble automatically enriches contact profiles with information from various online sources, ensuring you have comprehensive data on your accounts.
Email Tracking: Nimble offers email tracking, allowing users to see when emails are opened and providing insights for timely follow-ups.
Price:
About $19 per user per month.
Pros 
Nimble's user-friendly interface is one of its main strengths, making it accessible to users with varying technical expertise.
The social CRM feature sets Nimble apart, enabling users to manage relationships across multiple social media platforms.
Automatic contact enrichment helps users maintain up-to-date and detailed account information.
Nimble offers competitive pricing, making it suitable for small and medium-sized businesses.
Cons 
While Nimble is ideal for small and medium-sized businesses, it may need more advanced features and scalability required by larger enterprises.
While it offers various integrations, the range may not be as extensive as other CRM solutions.
5. Nutshell
Key features
Ease of Use: Nutshell prides itself on being easy to use and bringing users an intuitive user interface.
Integration: It may not integrate other platforms but offers critical integrations to enhance its functionality.
Nutshell Insights: Nutshell Insights leverages artificial intelligence (AI) to provide actionable sales and account management insights, helping businesses make data-driven decisions.
Email Tracking: Users can track email opens and engagements, enabling them to follow up with accounts more effectively.
Reporting and Analytics: Nutshell offers robust reporting and analytics tools to gain insights into sales performance, customer behavior, and account engagement.
Price:
About $39 per user per month.
Pros
Nutshell's intuitive interface makes it accessible for users of all skill levels, minimizing the learning curve.
It allows for customization to adapt the software to specific account management needs.
Nutshell offers competitive pricing, making it a cost-effective choice for businesses with budget constraints.
The AI-powered insights feature sets Nutshell apart, providing valuable data-driven recommendations.
Cons
Nutshell's integrations, while helpful, may not be as extensive as those offered by some competitors.
Organizations with highly complex account management processes may find Nutshell needing more advanced features.
Applications of Account Management Software
AMS has a wide range of applications for businesses of all sizes.
Manage customer relationships: AMS can help businesses track customer interactions, purchase history, and preferences, which helps improve communication and tailor sales and marketing efforts to each customer.
Track sales: AMS can help businesses track sales leads, opportunities, and deals. This information can forecast sales, identify trends, and improve the sales process.
Automate tasks: AMS can automate many tasks related to account management, such as sending emails, generating reports, and creating follow-up tasks. This upside can free employees to focus on more vital tasks, such as building customer relationships.
Provide insights: AMS can give businesses valuable insights into customer relationships and sales performance, making better decisions while allocating resources and growing the business.
FAQ
Q. What is the Difference Between Account Management Software and CRM Software? 
Account management and CRM software manage customer relationships but have different focuses. Software for account management typically includes features for tracking account activity, managing contracts, and forecasting revenue. On the other hand, CRM software is a more general-purpose tool that can handle all aspects of customer relationships, from lead generation to customer support.
Q. What Are the Best Key Account Management Software? 
Key Account Management Software (KAMS), different from software for account management, specializes in software designed for effectively managing and nurturing "key accounts". Name a few of the best Key Account Management Software: Gainsight, Totango, Kapta, Stikedeck, and Nimble.
Q. Best Account Management Software for Small or Medium-Sized Business? 
Some of the best software for small or medium-sized businesses are Pipedrive, Salesforce, Zoho CRM, HubSpot CRM, and Nimble.
Q. What is Free Business Account Management Software? 
Some popular free account management software options include Freshsales, Copper, Salesmate, Insightly, and Wrike.
Conclusion
Choosing the right software for account management is pivotal for fostering robust customer relationships and data-driven decisions. Whether you opt for Salesforce's extensive capabilities, Zoho's affordability, Pipedrive's user-friendliness, Nimble's social CRM, or Nutshell's AI-powered insights, each solution offers distinct advantages. Consider your business size, industry, and specific requirements to select the most suitable for improving customer data management.
If you require further consulting regarding your company's custom account management software, please don't hesitate to contact us. TECHVIFY Software, a well-established consulting and software development company with a track record of over five years and a dedicated team of 300+ professionals, is ready to assist. We guarantee efficient services, responsive support tailored to your team's requirements, and cost-effective solutions.
Let's schedule a conversation to delve deeper into your specific needs.
No tags for this post.
Related Topics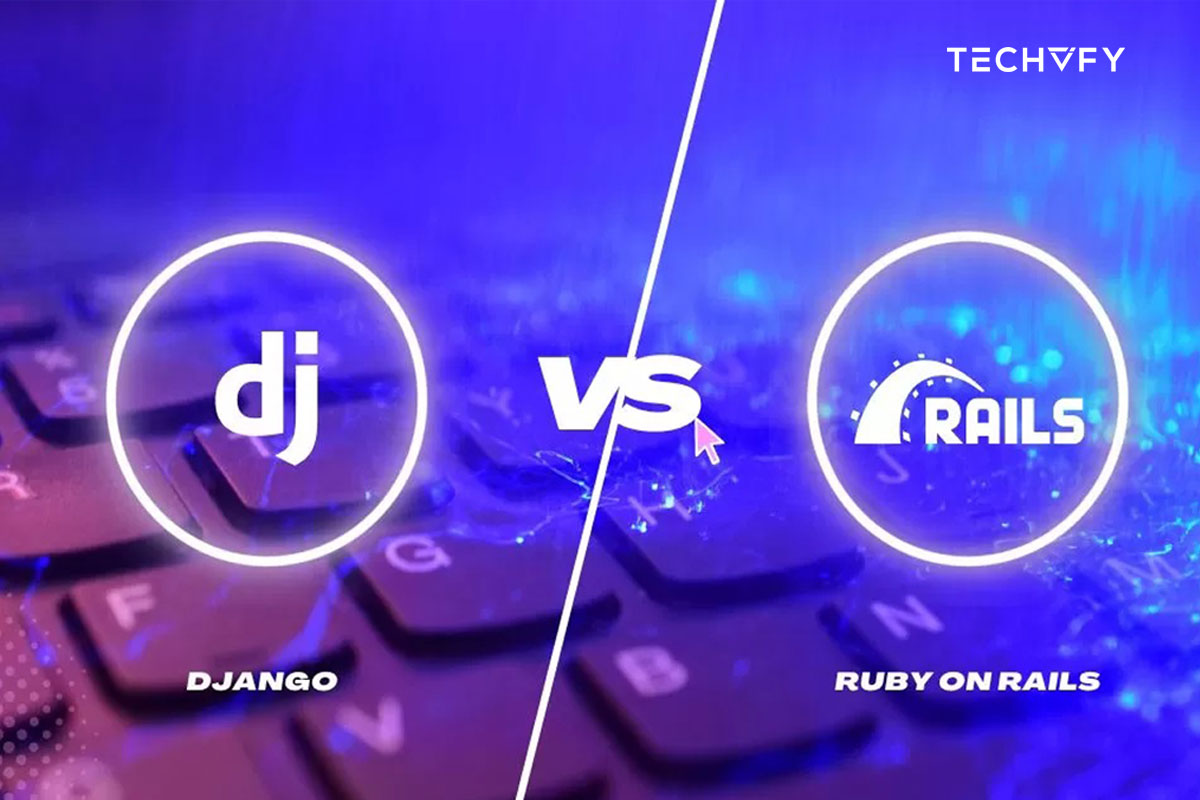 Ruby on Rails vs Django: Which Framework for Your Project?  
In the dynamic world of web development, two frameworks stand out as giants: Ruby on Rails vs Django. Both frameworks are open-source, high-level, and designed to streamline the development of web applications. While they share many similarities, they also possess distinct characteristics that cater to different developer preferences and project requirements. In this article, TECHVIFY will discuss two frameworks to help you understand the basis for making vital choice decisions. I. What are Ruby on Rails vs Django? 1. What is Ruby on Rails? Ruby on Rails (RoR) is a full-stack web application framework in the Ruby programming language. Embracing…
27 November, 2023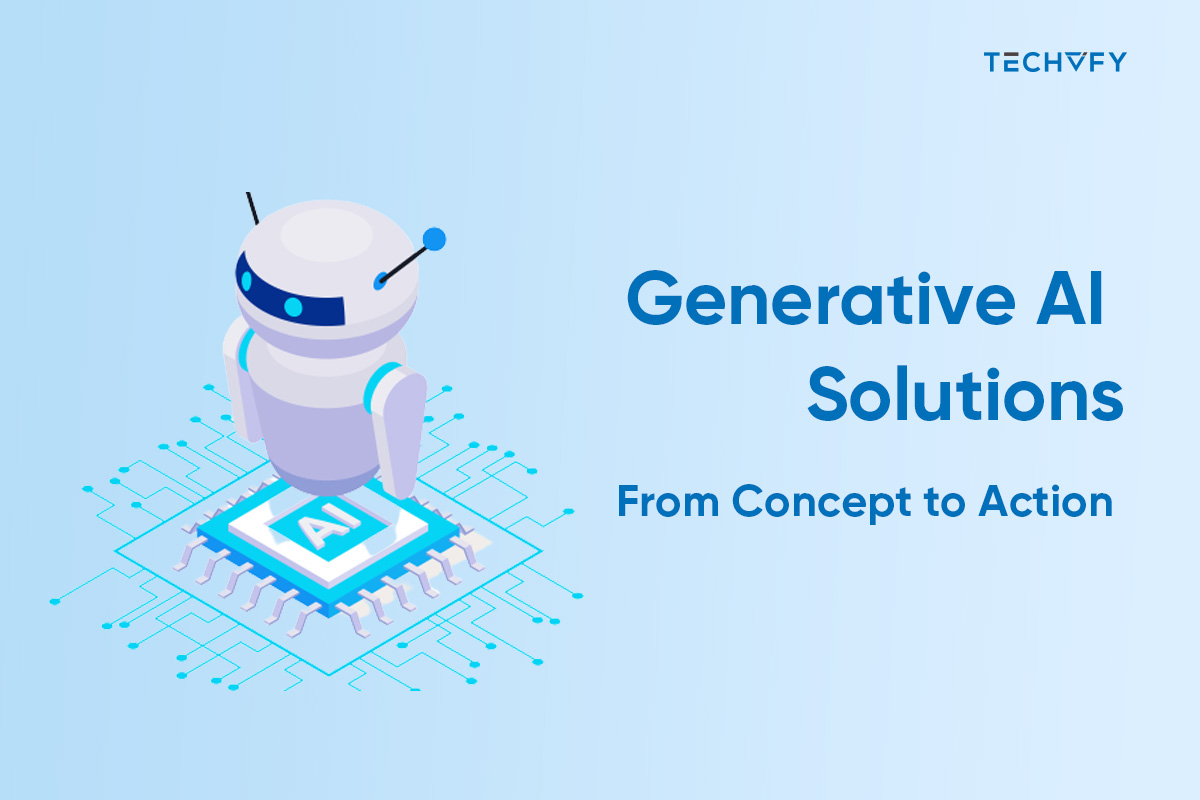 Generative AI Solutions: From Concept to Action
These days, generative AI influences many industries and brings about a fresh wave of innovation and change. It is at the center of the latest developments, from innovations in healthcare to transforming the entertainment sector. This revolutionary technology fosters creativity, efficiency, and customized experiences; it is more than a tool. Researchers, developers, and companies worldwide are utilizing its potential to create unimaginable methods. In this article, TECHVIFY will discuss the significance, advantages, practical uses, and implementation of generative AI solutions.  Importance and relevance of generative AI in various industries   Generative AI stands at the forefront of transformative technologies, impacting industries…
24 November, 2023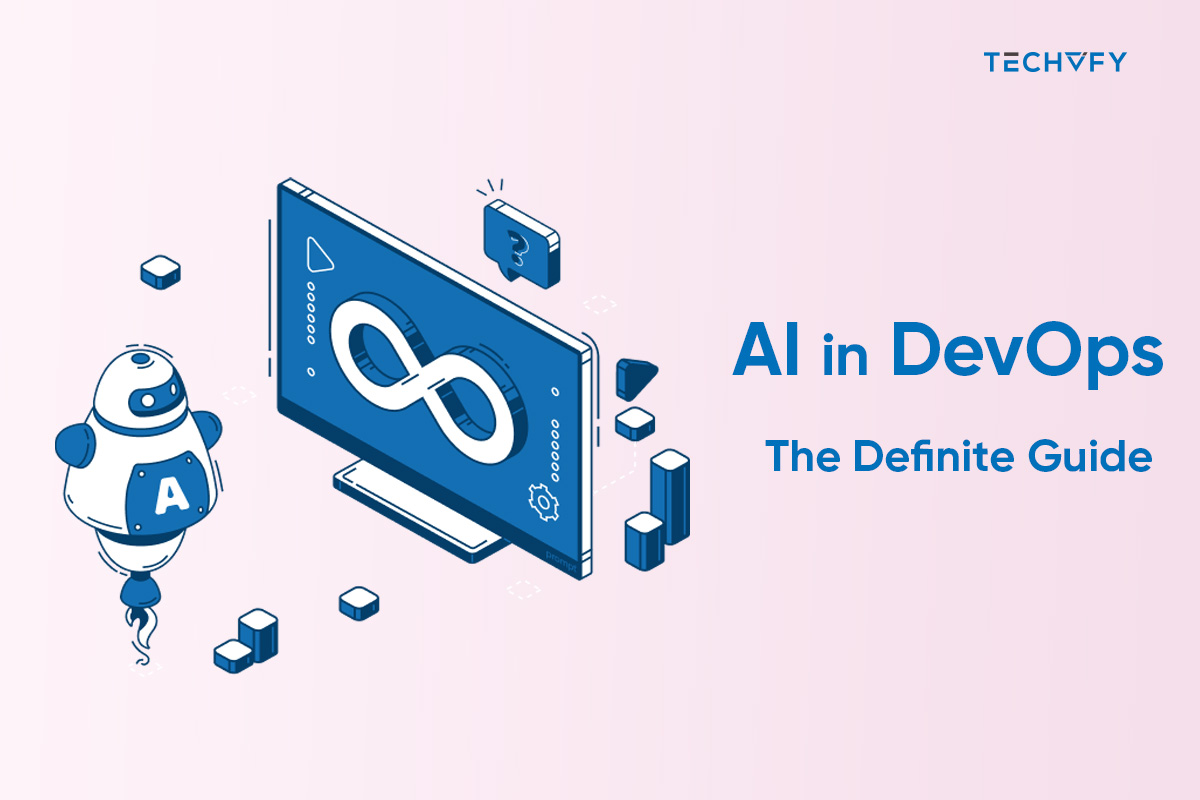 AI in DevOps – The Definite Guide
DevOps merges the realms of software creation and IT operations to deliver software swiftly and reliably. AI, a field within computer science, develops machines capable of tasks resembling human abilities, such as visual recognition and decision-making.   Using AI in DevOps involves utilizing advanced computer technologies to enhance and accelerate software functionality. This integration aids in software testing, preparation, and security.   This article delves into integrating AI into the DevOps transformation journey. We will discuss the various AI technologies employed in DevOps' benefits and examine the challenges of using AI in this field. Additionally, we'll provide a brief overview…
23 November, 2023