Top 12 Artificial Intelligence (AI) Consulting Firms
10 April, 2023
The rapid evolution of artificial intelligence technology has led to a surge in demand for AI consulting. These firms provide businesses with strategic guidance and implementation support in leveraging AI technology to drive growth and innovation.
Here are the 12 best AI consulting firms with a track record of success in developing strategies and deploying solutions around AI technology. They are leaders in the industry and propel your company to new heights.
What is an AI consulting firm?
AI consulting companies provide expertise and guidance to businesses, hence leveraging artificial intelligence AI technology.
AI consultants working for these firms are responsible for the following:
Assessing the client's needs and business objectives to determine the most appropriate AI technologies and solutions.
Developing AI models, algorithms, and applications tailored to the client's requirements.
Providing guidance and support to clients throughout the implementation process, from design to deployment and ongoing maintenance.
Ensuring the security and compliance of AI systems with industry standards and regulations.
Conducting training sessions and workshops to educate clients on how to use and manage AI solutions effectively.
Parting with them, businesses can use the latest AI technologies and expertise to streamline operations, improve customer experiences, and drive growth.
Top 12 AI Consulting Firms 
IBM Consulting 
IBM Consulting is one of the top Artificial intelligence consulting firms in the world, with a century of experience and a reputation for innovation. Their team of specialists provides tailor-made solutions that harness the power of AI, machine learning, and data analytics. They have developed a set of ethical AI principles that guide their work with clients. These principles are transparency, explainability, fairness, and accountability. Hence, AI solutions are developed and deployed in a way that aligns with these principles, promoting trust and confidence in the technology. 
With a global presence, IBM works closely with clients in a variety of industries and regions, providing them with the best possible solutions and driving progress across the industry. Its tools and expertise are unmatched, helping businesses streamline supply chains and create personalized marketing campaigns to improve customer service.  
Moreover, IBM Consulting is a member of various industry groups and organizations that promote ethical AI practices, such as the Partnership on AI and the IEEE Global Initiative on Ethics of Autonomous and Intelligent Systems. 
Infosys 
Nestled in Bengaluru, India, Infosys is a premier provider of AI consulting services, empowering businesses to transform their operations with its innovative Infosys Nia platform. Combining machine learning, natural language processing, and knowledge management, the platform unlocks valuable insights, automates processes, and optimizes workflows, leading to better decision-making and improved customer experiences. It is also scalable and adaptable, which is suitable for businesses of all sizes and industries.  
One of its most notable AI initiatives is an advanced predictive maintenance platform developed for Toyota Material Handling Europe. This innovative platform leverages AI algorithms to predict equipment failures before they occur, reducing downtime and maintenance costs while improving operational efficiency. 
Boston Consulting Group 
Based in Massachusetts, USA, Boston Consulting Group is listed among the best Artificial Consulting consulting companies with over 50 years of experience. They have developed proprietary AI frameworks and tools to help clients rapidly build, scale, and optimize AI applications. 
They have successfully implemented AI solutions across industries ranging from healthcare to finance to transportation and logistics. BCG combines deep industry expertise with cutting-edge AI capabilities to deliver impact at scale. With over 21000 employees across more than 50 countries, BCG is well positioned to help clients transform their businesses with AI. 
Furthermore, BCG offers a range of training programs that are designed to help businesses build their internal AI capabilities and ensure that their employees have the necessary skills to work with AI technology. The famous ones are AI for Business Leaders, AI for Data Scientists, AI for Business Analysts, and AI for HR Professionals.  
Cambridge Consultants 
Cambridge Consultants is a global product development and technology consultancy company. Headquartered in Cambridge, UK, the company has over 900 employees across offices in the US, UK, mainland Europe, and Asia. They offer a unique combination of business consulting with deep technical expertise. Their team includes data scientists and machine learning engineers with expertise in computer vision, NLP, robotics, and more. 
Cambridge Consultants works with clients to identify the right AI applications for their business. Since then, they ensure the solutions are legally compliant and ethically sound, and rapidly builds high-quality prototypes and products. They have delivered AI projects for companies such as Shell, AstraZeneca, and Unilever. 
TECHVIFY Software
TECHVIFY is unequivocally one of the best Artificial Intelligence consulting providers in the world. We lead the industry with our team of AI, machine learning, and data science experts who offer years of experience and international certifications. 
Our AI solutions employ cutting-edge technology and advanced algorithms to analyze data and extract insights, delivering top-of-the-line natural language processing, computer vision, predictive analytics, and chatbots. Our solutions improve customer experiences, streamline operations, and drive business growth. 
Our core strength at TECHVIFY is our unwavering commitment to innovation. We tirelessly research and develop new technologies and approaches to ensure that we remain ahead of the curve and provide the best possible solutions to our clients. This dedication to innovation and excellence has earned us worldwide recognition from industry leaders and customers. 
Deeper Insights 
Deeper Insights prides itself on its innovative approach to AI consulting, underscoring its commitment to providing cutting-edge solutions. With a team of seasoned experts, they offer a wide spectrum of services including data strategies, AI solutions, and data visualization and analytics services that enable businesses to make informed decisions.  
Their partnerships with universities and research institutions allow them to stay abreast of emerging AI technologies, giving them a competitive edge in the industry. In addition to the AI consulting services, Deeper Insights provides AI training programs designed to equip businesses with the necessary skills to build their internal AI capabilities. Covering essential topics such as machine learning and computer vision, these training programs are tailored to meet businesses' specific needs. 
Deeper Insights has garnered significant recognition within the AI consulting industry, having secured a coveted spot on Clutch's esteemed list of top AI consulting firms.  Furthermore, Techreviewer also acknowledges it as one of the preeminent AI development companies. This accolade is a testament to their unwavering commitment to excellence in the realm of AI technology and further solidifies their position as a leading player in the industry. 
Accenture 
Accenture is a leading global professional services company that provides AI consulting, solutions, and outsourcing services. They offer industry-focused AI solutions for intelligent automation, computer vision, predictive analytics, and more. Accenture also provides tools and accelerators to enhance AI productivity and minimize risks. 
The most notable AI project completed by Accenture is their collaboration with Enel, a multinational energy company, to develop an innovative AI-powered Virtual Power Plant (VPP) platform. This groundbreaking platform utilized advanced AI algorithms to optimize the management and distribution of energy across multiple sources, reducing energy waste and promoting sustainability. 
With more than 9000 clients, the company operates in more than 120 countries and has worked with over three-quarters of the Fortune Global 500. For AI consulting and implementation, Accenture combines its global scale and depth of experience with a client-first approach to drive real-world transformation. 
EY 
EY is a multinational professional services vendor that offers a range of consulting services, including AI consulting. Operating in over 150 countries with over 700 offices, EY's commitment to responsible AI development positions them as the ultimate industry leader. 
EY's AI consulting services cover crucial areas such as data strategy and governance, AI solution development, and AI-enabled analytics and insights. Their team of seasoned professionals works closely with clients to provide custom solutions that cater to their specific needs and help them realize their business objectives. 
Their vast network of experts and partnerships is a standout feature. This network includes leading AI technology companies and research institutions, allowing EY to stay ahead of the curve and provide cutting-edge solutions that deliver tangible results. 
flexion 
Iflexion is one of the best AI consulting companies, assisting businesses in defining AI strategies, building machine learning solutions, and implementing smart automation. They possess extensive knowledge and experience in various fields such as computer vision, NLP, predictive analytics, and robotics process automation. 
Iflexion partners with midmarket firms and enterprises across diverse industries, such as healthcare, manufacturing, retail, and financial services. Their team of skilled data scientists and engineers delivers AI projects from proof-of-concept to production-ready systems.  
Headquartered in Austin, Texas, Iflexion has a global presence with offices in several European countries, serving clients from around the world. By combining business consulting, design thinking, and technical capabilities, Iflexion drives AI-powered transformation, enabling companies to achieve their full potential. 
LeewayHertz 
LeewayHertz is a technology consulting company that offers end-to-end AI consulting services. It has an established client base that consists mainly of startups and enterprises operating in diverse industries, especially retail, healthcare, and finance. Their services cover the entire AI development lifecycle, starting from conceptualization and solution architecture to deployment and integration. LeewayHertz adopts a user-centered design approach to building AI systems that deliver real-world impact. 
As an ethical and responsible AI development company, LeewayHertz is committed to building AI applications that are transparent, fair, and unbiased, and adhere to the highest ethical standards. They take pride in their ability to deliver high-quality AI solutions that are not only effective but also responsible and sustainable. 
Bernard Marr & Co 
Bernard Marr & Co is an AI consulting firm founded by global AI expert Bernard Marr. Businesses can benefit from their advisory services for AI governance, ethics, and change management. 
Bernard Marr & Co provides thought leadership and education on trends in data, AI, and digital transformation. They also provide keynote speaking, workshops, and training on machine learning and emerging technologies. 
Based in the UK with a global client base, the company helps organizations get real value from their data and AI investments. They enable companies to build a data and AI culture, enhance business processes, and gain a competitive advantage with AI. Bernard Marr & Co brings a strategic, business-focused perspective to help clients transform into data-driven organizations. 
See more: Artificial Intelligence in Vietnam
Addepto 
If your company seeks one of the most reliable AI consulting providers to collaborate with, don't hesitate to try Addepto. The company has been recognized by Clutch, a reputable B2B ratings and reviews platform, as one of Poland's leading AI consulting firms in 2021. 
Addepto is committed to staying up-to-date with the latest AI technologies and trends, ensuring they are always at the forefront of innovation and providing their clients with the most advanced and effective AI solutions possible. They offer a range of AI consulting services, including data analysis, AI strategy development, AI model development, and more, which can help businesses to optimize their operations, reduce costs, and increase revenue. 
DataRoot Labs 
DataRoot Labs is a specialized AI consulting company that helps businesses expedite their digital transformation through machine learning and analytics. They provide a broad spectrum of AI services, including data science, natural language processing, and machine learning, and have a particular focus on healthcare, finance, and e-commerce. 
DataRoot Labs ensures that its AI solutions comply with relevant data privacy regulations, such as the General Data Protection Regulation (GDPR) and the California Consumer Privacy Act (CCPA). They also stay up to date with changes in data privacy regulations to ensure ongoing compliance. 
Operating out of Poland, DataRoot Labs serves clients across both Eastern Europe and Western countries. Their AI consulting services allow clients to leverage their data assets to gain a competitive edge, and they take a business-centric approach to guarantee that AI applications solve critical issues and provide quantifiable benefits. 
Why choose TECHVIFY as your AI consulting partner? 
TECHVIFY is an AI consulting firm based in Vietnam that has rapidly emerged as a leader in the AI consulting space.  
Firstly, TECHVIFY has a team of highly skilled and experienced professionals who specialize in AI and related technologies. They can provide expert guidance and support to businesses seeking to implement AI solutions and optimize their operations. 
Secondly, TECHVIFY has a proven track record of success in delivering high-quality AI solutions to businesses across various industries. The firm has worked with many valued clients worldwide and has received positive feedback for its exceptional services. 
Lastly, we are fully committed to providing exceptional AI consulting services, and our Digital Enablement Solutions (DES) department exemplifies this commitment. Our highly skilled team of Solution Architects within the DES department possess extensive certifications and practical experience in implementing real-world AI projects. This enables us to offer customized AI solutions that address the unique business needs of each client, ranging from cutting-edge AI software development to utilizing AI to solve complex business problems. Our focus on delivering unparalleled service and support to our clients is at the core of our DES department, and we take pride in providing top-tier AI consulting services that help our clients achieve their business goals. 
Conclusion
The top 12 AI consulting firms listed in this article represent some of the best in the industry, offering a wide range of AI services for businesses. Among these firms, TECHVIFY Software stands out as a leading AI consulting company from Vietnam, providing comprehensive artificial intelligence consultancy services that drive exceptional results.
Related Topics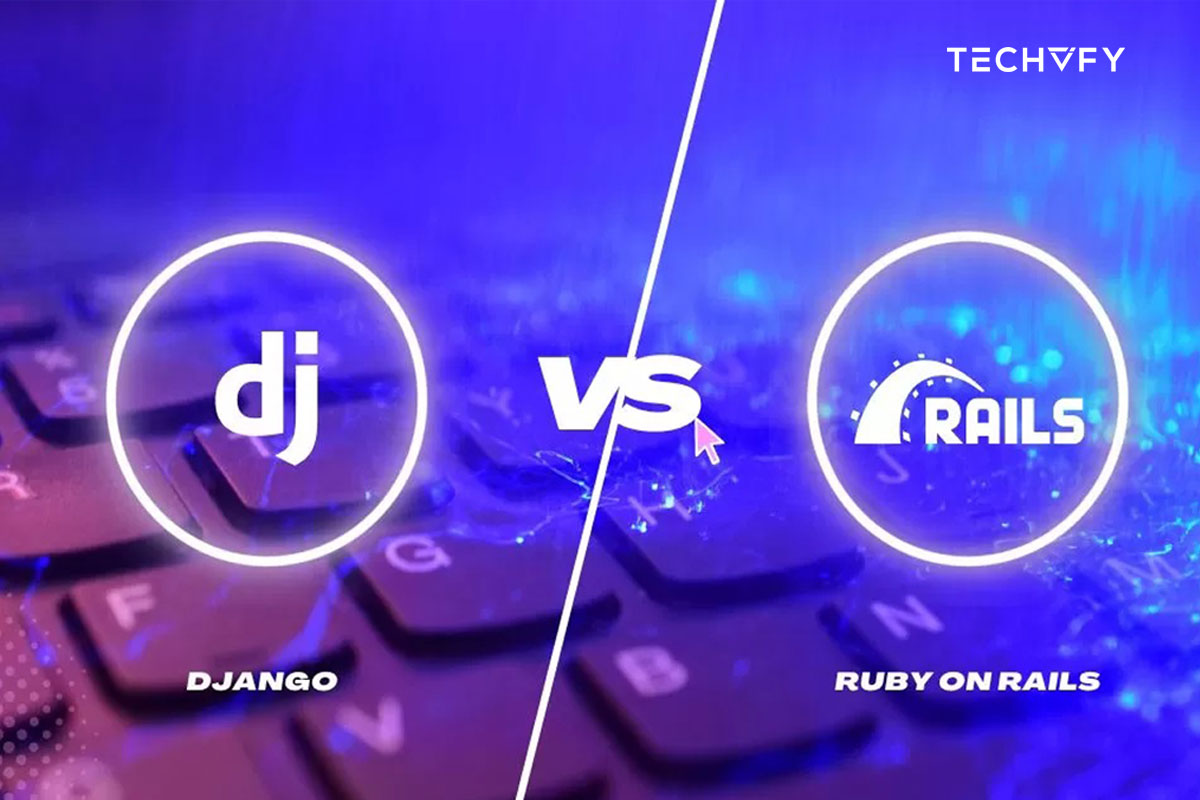 Ruby on Rails vs Django: Which Framework for Your Project?  
In the dynamic world of web development, two frameworks stand out as giants: Ruby on Rails vs Django. Both frameworks are open-source, high-level, and designed to streamline the development of web applications. While they share many similarities, they also possess distinct characteristics that cater to different developer preferences and project requirements. In this article, TECHVIFY will discuss two frameworks to help you understand the basis for making vital choice decisions. I. What are Ruby on Rails vs Django? 1. What is Ruby on Rails? Ruby on Rails (RoR) is a full-stack web application framework in the Ruby programming language. Embracing…
27 November, 2023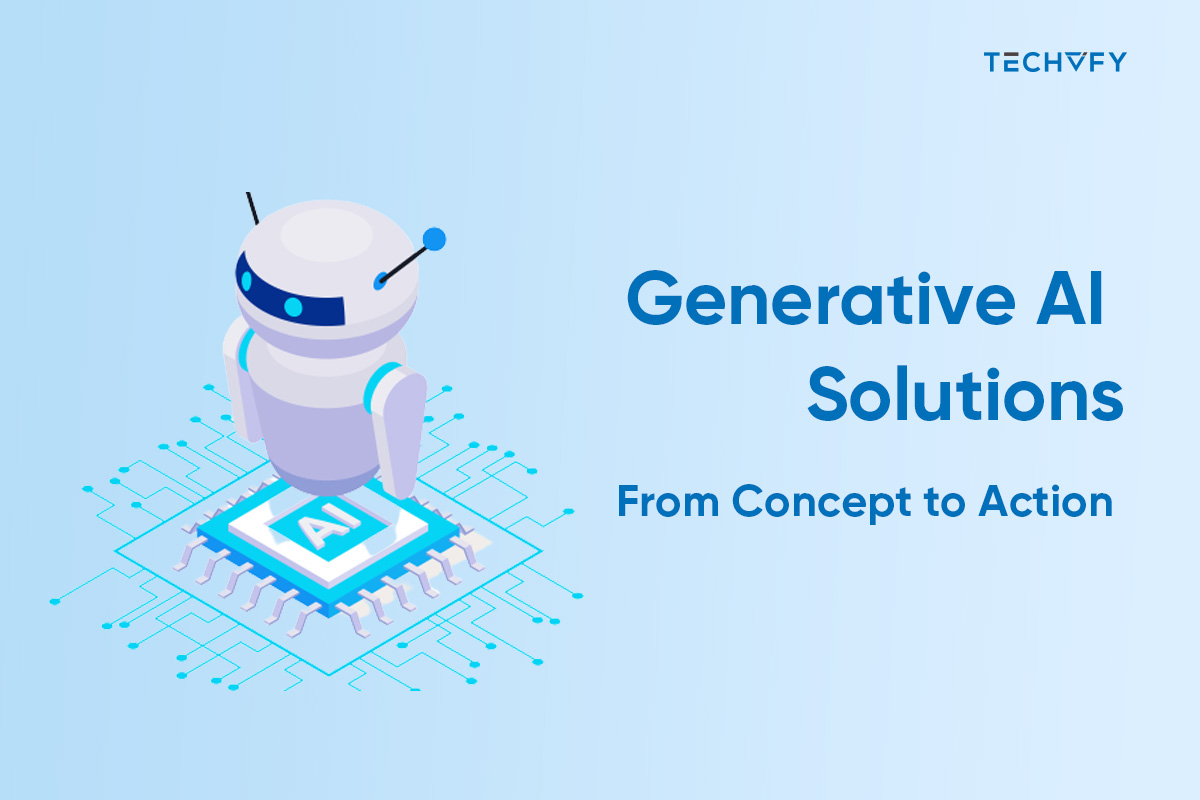 Generative AI Solutions: From Concept to Action
These days, generative AI influences many industries and brings about a fresh wave of innovation and change. It is at the center of the latest developments, from innovations in healthcare to transforming the entertainment sector. This revolutionary technology fosters creativity, efficiency, and customized experiences; it is more than a tool. Researchers, developers, and companies worldwide are utilizing its potential to create unimaginable methods. In this article, TECHVIFY will discuss the significance, advantages, practical uses, and implementation of generative AI solutions.  Importance and relevance of generative AI in various industries   Generative AI stands at the forefront of transformative technologies, impacting industries…
24 November, 2023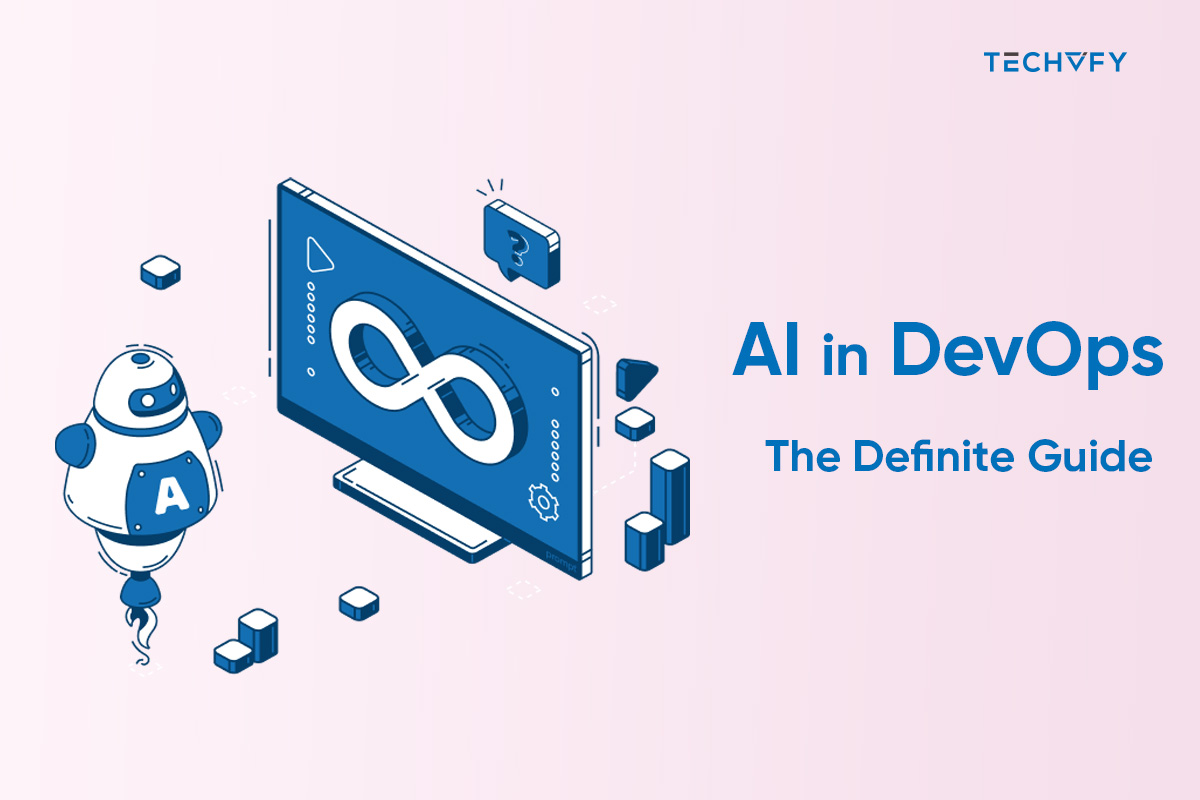 AI in DevOps – The Definite Guide
DevOps merges the realms of software creation and IT operations to deliver software swiftly and reliably. AI, a field within computer science, develops machines capable of tasks resembling human abilities, such as visual recognition and decision-making.   Using AI in DevOps involves utilizing advanced computer technologies to enhance and accelerate software functionality. This integration aids in software testing, preparation, and security.   This article delves into integrating AI into the DevOps transformation journey. We will discuss the various AI technologies employed in DevOps' benefits and examine the challenges of using AI in this field. Additionally, we'll provide a brief overview…
23 November, 2023