Top 4 Benefits of mobile apps for business
19 July, 2021
There are quite a few benefits of mobile apps for business that you should know.
When technology is an inseparable part of our daily life, like nowadays, businesses cannot step out of the digital transformation game anymore. Applying technology advances into business is the leading key to becoming the market leader. 
During the pandemic, mobile apps have proven their necessity and powerful impact on businesses. In this article, TECHVIFY will introduce the top 5 benefits every business should use mobile apps in services and management. Let's find out what those incredible benefits are, as well as how to leverage a mobile app to level up your business. 
Increase brand 
awareness.
Mobile apps are considered an effective tool to increase brand awareness because they can guarantee more attention from users compared to other marketing solutions. Your app design will determine how customers view your brand. All the corporation's identification programs, such as logos, transition effects, and other animations, appear on your app as a great way to tweak your branding strategy as your business evolves.
You can raise the brand awareness level of your customers by:
Push notifications

Adding business and products information

Company events 

Updates and new features of products announcements

Discounts
The more value you offer your customers, the more interest they develop in your brand. So make sure your app's UI is well considered in the development process. It is a vital element in deciding your brand image and the effectiveness of branding.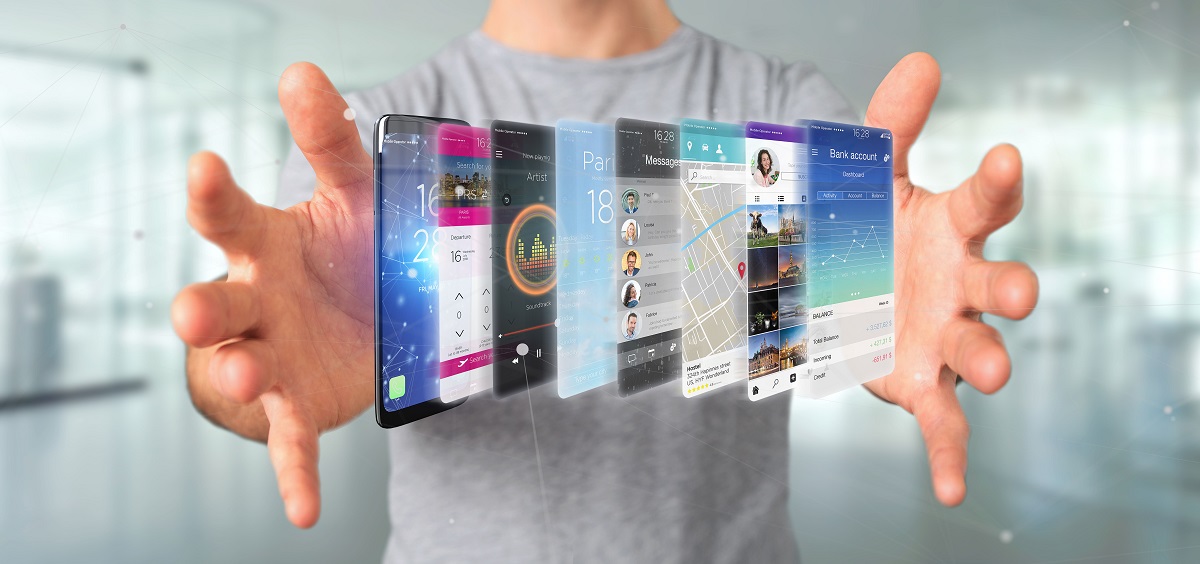 Learn more: 

Best Mobile App Design tool for App Designers in 2023
Connect with your 
customers.
According to App Annie's report, global consumers spend an average of 4.2 hours per day using apps on their smartphones, and the number is predicted to be higher in the future. Therefore, mobile apps are great ways to keep your customers close to your brand. With every push notification you send, you can remind and intrigue customers to use your apps and interact with your brand. 
Unlike websites and other channels, a mobile app gives users a much more reliable, personalized, and convenient feeling. As a result, they will be more comfortable sharing personal information that would benefit business analysis. It can also be very helpful in requesting and collecting customer feedback. 
You can add a live chat support feature to your app to stay connected with your customers since the speed of replying directly affects customers' satisfaction. Offering fast support when they need, it not only boosts customer satisfaction but also drives engagement and sales as well.
Mobile apps also allow the business to implement some valuable loyalty programs to encourage customers to use your apps and services. It is not only useful for direct revenue generation, but they also serve as marketing channels that help boost customer acquisition.
Achieve a higher engagement 
level.
While web apps are an incredible tool to reach new customers, their mobile counterparts are ideal for maintaining old ones by improving engagement levels. Use mobile apps to build and improve long-term customer relationships by consistently sending personalized updates about your products and services. As a result, it will give you more room to improve your business processes tremendously.
You can increase customers' engagement with some business options and features as it provides:
Visibility to current and potential clients 24/7

Easy to use and quick buying and booking options.

Secure payment options and transactions

Customer service and support effective options (ex, "in-app messaging")
To increase engagement more and more, you should add social features to your business apps. It can enhance the customers' experience with your apps and urge them to keep in touch with you. Some features you can consider adding:
Logging through social media accounts

In-app messaging

Likes or Favorites for appealing products.

Comments and Reviews
Boost profits
The main goal for all businesses during different business cycles is to achieve more and more sales and accumulate more revenues. The more interested and pleased people become with your product and your business, the greater consumer demand will grow.
In other words, when customer satisfaction increases, sales typically do too. Compared to website-responsive apps, the mobile version is definitely the winner in terms of offering better customer experiences. 
Make sure your app encourages more purchases by making it easier and more exciting for your customers to press the "buy" button. According to a report on online shopping platforms, 52% of online orders are done via mobiles, requiring minimum efforts to search, explore and order desired products or acquire desired services within a few minutes. Advanced search options, easy ordering steps, and multiple secure payment solutions will surely help your business in boosting sales and revenues by providing the best shopping experience.
Analyze customers' 
behavior.
As mentioned above, customer tends to be more comfortable sharing their data on mobile apps. Analyzing the valuable customer data collected will allow you to evaluate and improve your business performance. Businesses can also customize the app content and features based on the active users' engagement and preferences.
You'll be able to track your app user's activity using the Google Analytics platform or Firebase. Some valuable metrics you collect include:
Daily, weekly, and monthly active users

Users' demographics such as age, gender, device type, etc.

Buying & Booking transactions

Acquisition channels that directed users to your app

Total Transactions & Revenues generated from your business app.

Downloads and Uninstalls

Retention rates
Businesses can also offer bonuses or rewards to encourage users to complete a survey or fill out a questionnaire. This will allow you to identify your marketing weak points and strengths to develop a better and more suitable plan in the future. Thus, this is also a great tool to update the market's trends to maintain your competitiveness. 
Conclusion
In short, providing all those significant benefits of mobile apps for business, you should definitely consider building one for your company. So, contact TECHVIFY immediately and start working on mobile apps for your business! We can help you build flawless mobile apps with perfect UI and UX design in a considerably short time. The longer you hesitate, the farther you are left behind in this brutal race. 
No tags for this post.
Related Topics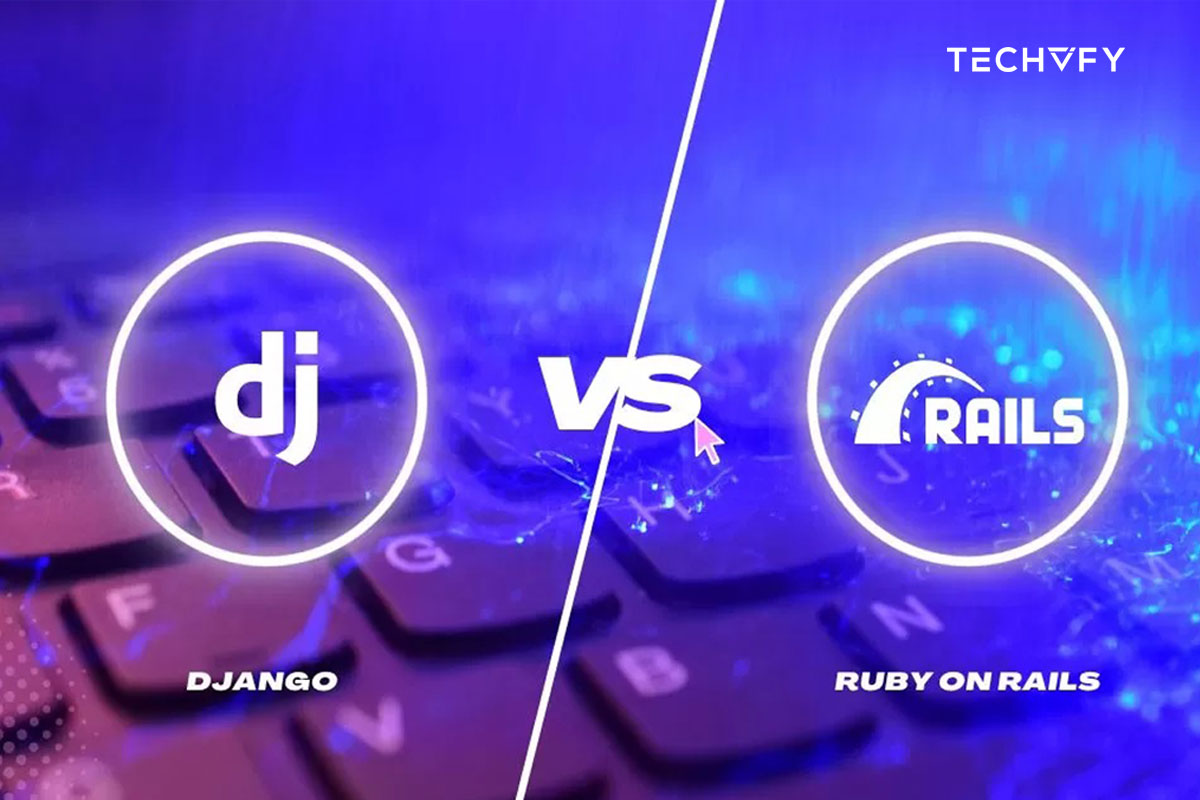 Ruby on Rails vs Django: Which Framework for Your Project?  
In the dynamic world of web development, two frameworks stand out as giants: Ruby on Rails vs Django. Both frameworks are open-source, high-level, and designed to streamline the development of web applications. While they share many similarities, they also possess distinct characteristics that cater to different developer preferences and project requirements. In this article, TECHVIFY will discuss two frameworks to help you understand the basis for making vital choice decisions. I. What are Ruby on Rails vs Django? 1. What is Ruby on Rails? Ruby on Rails (RoR) is a full-stack web application framework in the Ruby programming language. Embracing…
27 November, 2023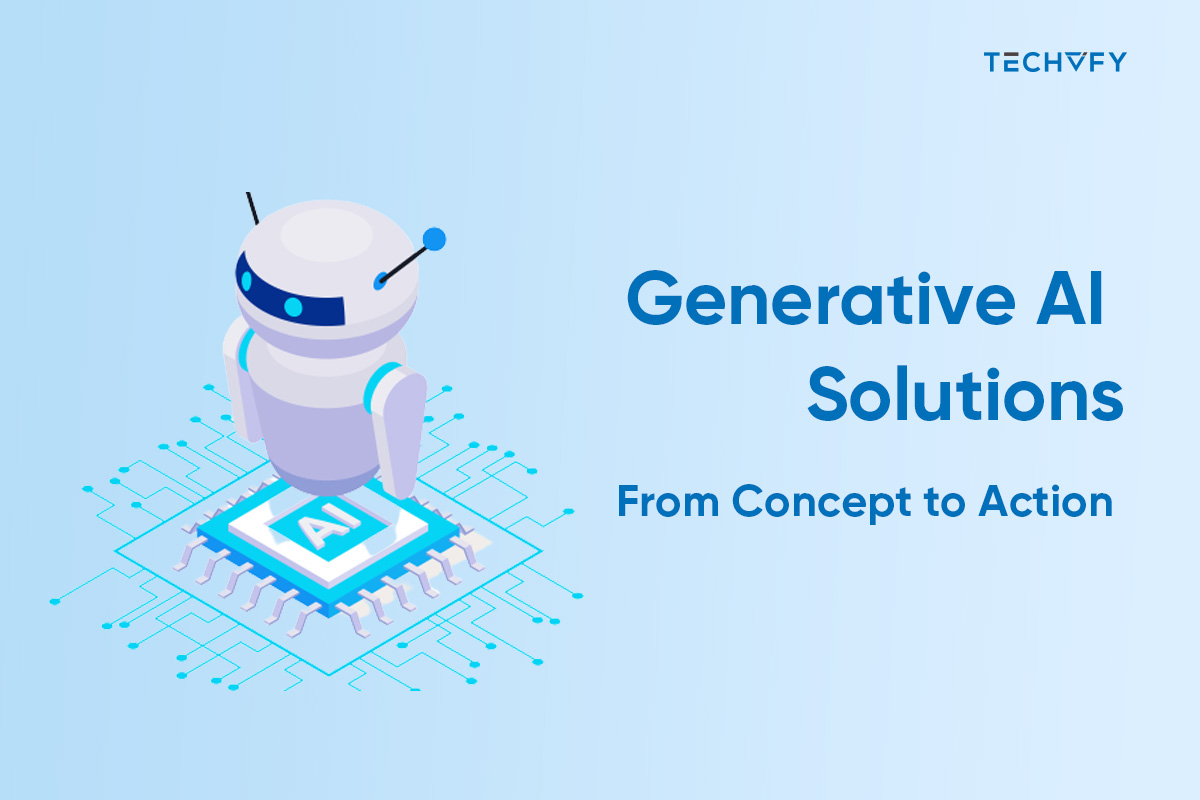 Generative AI Solutions: From Concept to Action
These days, generative AI influences many industries and brings about a fresh wave of innovation and change. It is at the center of the latest developments, from innovations in healthcare to transforming the entertainment sector. This revolutionary technology fosters creativity, efficiency, and customized experiences; it is more than a tool. Researchers, developers, and companies worldwide are utilizing its potential to create unimaginable methods. In this article, TECHVIFY will discuss the significance, advantages, practical uses, and implementation of generative AI solutions.  Importance and relevance of generative AI in various industries   Generative AI stands at the forefront of transformative technologies, impacting industries…
24 November, 2023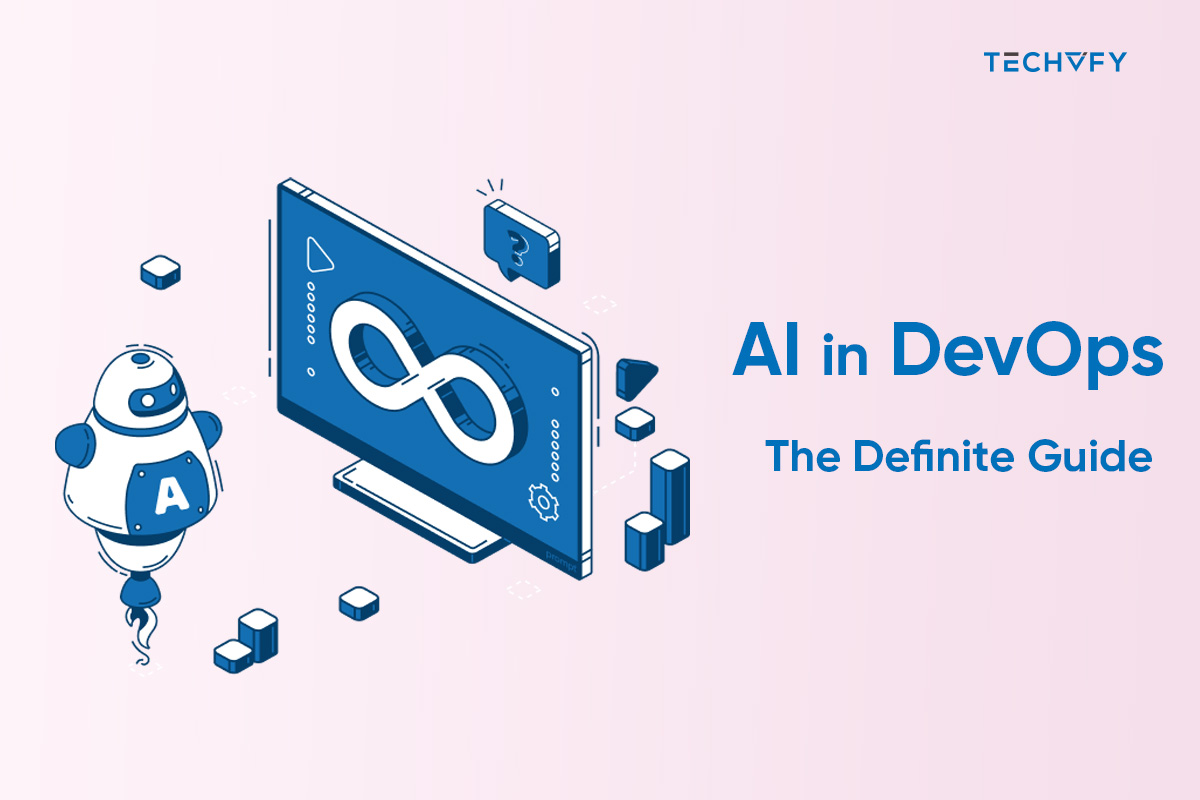 AI in DevOps – The Definite Guide
DevOps merges the realms of software creation and IT operations to deliver software swiftly and reliably. AI, a field within computer science, develops machines capable of tasks resembling human abilities, such as visual recognition and decision-making.   Using AI in DevOps involves utilizing advanced computer technologies to enhance and accelerate software functionality. This integration aids in software testing, preparation, and security.   This article delves into integrating AI into the DevOps transformation journey. We will discuss the various AI technologies employed in DevOps' benefits and examine the challenges of using AI in this field. Additionally, we'll provide a brief overview…
23 November, 2023