12 Best Tools for Software Development in 2023
28 June, 2023
In the dynamic world of software development, the demand for cutting-edge tools is paramount. Companies, businesses, and individuals worldwide rely on a wide range of software development tools to gain a competitive edge. These tools are indispensable across various domains, including education, business, marketing, transportation, and beyond.
Get ready to embark on a journey as we dive into the tools for software development. We'll explore a diverse range of options, such as UML, notifications, DevOps, prototyping, data science, cloud technologies, frameworks, and database tools.
What Are the tools for Software Development?
Software development tools, also known as software programming tools, are applications software developers use to build, update, modify, assist, and troubleshoot other software programs, frameworks, or applications.
A wide range of software development or programming tools are currently accessible. The process of selecting the appropriate tool can be overwhelming. Nevertheless, the selection of the right software development tool is primarily determined by the nature of the project. Several factors must be considered when choosing the most suitable software development tool.
List of 10+ Best Software Development Tools 2023
1. Linx
One of the most useful tools for software developers is Linx. Linx is a software tool for streamlined web service and back-end app development. It offers a user-friendly interface to host APIs, integrations, and automation without coding. With drag-and-drop ease, it accelerates business process automation, integrating databases and systems effortlessly. Features include rapid development with 100+ pre-built functions, one-click deployment to cloud or local servers, and support for various web service protocols and databases.
2. AWS Cloud9 IDE
AWS Cloud9 IDE is an online software development environment that supports multiple programming languages. It features a built-in terminal, code completion suggestions, and a debugger, allowing for easy cloning of the development environment. It also offers a drag-and-drop interface and a variety of default runners for executing apps.
Check out our related articles:
Top 10 Software Development Companies in Vietnam
Tech Stacks: The Complete Guide
3. DBSchema
DBSchema is a web-based tool for designing and managing databases. It supports SQL and NoSQL databases and offers features like query building, random data generation, and report development. Users can create, modify, and query database designs for various systems and supports virtual foreign keys for accessing data from multiple tables.
4. NetBeans
Another tool used in resume for software developers is NetBeans. It is a versatile IDE for Java and other languages, offering simplified development with features like code completion and debugging. It supports multiple platforms and quickly creates desktop, web, and mobile apps. With robust GUI building and a supportive community, NetBeans is a top choice for developers. It also facilitates easy updates for Java applications.
5. Atom
Atom is a versatile text editor that's free, open source, and highly customizable. It works on various operating systems and enables faster code writing with intelligent autocomplete. You can conveniently navigate and open multiple projects in one window and compare/edit code across files by splitting the interface. Additionally, it offers efficient search, preview, and replacement functionality for text within files or throughout the project.
6. AngularJS
AngularJS is a versatile open-source framework web developers use to create dynamic web applications.
It is highly customizable, compatible with other libraries, and suitable for data-driven applications. It offers advanced features like directives, localization, dependency injection, reusable components, and more. AngularJS is a client-side solution that works on mobile and desktop browsers, providing built-in security against common vulnerabilities.
7. Bootstrap
Bootstrap is a robust framework for creating responsive websites using HTML, CSS, and JS. It provides pre-built components that can be easily used to build web pages. With Bootstrap, you can achieve consistency in your project and customize it per your requirements.
8. Dataiku DSS
Dataiku DSS is a comprehensive data science software platform that simplifies machine learning model creation and deployment. Its user-friendly interface and various features enable businesses to build data products swiftly. With Dataiku DSS, teams can collaborate effectively, debug models effortlessly, and utilize over 80 built-in data preparation and cleaning functions.
This platform supports R and Python models, offers code APIs for integration, and facilitates data exploration, visualization, and machine learning tasks. Additionally, collaboration is seamless, fostering feedback sharing and insight exchange among team members.
9. Axure
Axure enables the creation of wireframes, prototypes, and documentation. It is a widely used tool by business analysts, product managers, and IT consultants worldwide. Key features include generating HTML prototypes for sharing, collaborative file editing, compatibility with Microsoft IIS and databases like MySQL and Microsoft SQL Server, and support for creating and managing widget libraries.
10. GitHub
GitHub, the world's leading development platform, is undoubtedly one of the best tools for software developers and is a version control system for millions of developers worldwide. With over 65 million users and three million organizations, GitHub facilitates code design, hosting, and project management. Its seamless integration with other tools, emphasis on code security and access control, and compatibility with various operating systems make it a valuable resource for developers. Key features include top-notch version control, integrated project management tools, and robust code security measures.
11. SendBird
SendBird is a versatile messaging API designed for chat apps and websites, providing a wide range of features to enhance communication experiences. It offers state-of-the-art messaging capabilities with advanced functionalities such as offline messaging, translation, delivery receipts, analytics, and moderation tools. Moreover, SendBird ensures seamless and lag-free voice and video calls within the app, promoting real-time and high-quality communication between users.
Additionally, SendBird excels in customization and automation. It allows businesses to create personalized chat rooms tailored to specific purposes or customers, fostering a more engaging and tailored customer experience. The platform also supports automated messages based on predefined criteria, ensuring timely and relevant customer communication. Integration with chatbots further enhances customer support by providing instant responses to queries and guiding users to the correct information or products. With its comprehensive features, SendBird empowers businesses to build efficient and engaging user messaging experiences.
12. Eclipse
Eclipse, the popular IDE for Java developers, is widely used in computer programming for developing applications in multiple programming languages, including Java, C, C++, C#, PHP, and ABAP. It offers key features such as open-source projects and tools, a free Software Development Kit (SDK) for programming in various languages, the ability to create web, desktop, and cloud IDEs, and advantages like refactoring, code completion, syntax checking, debugging, and integration with frameworks like TestNG and JUnit.
Factors While Choosing Software Development Tools
Choosing tools for software development is an exciting journey. Let's explore critical factors to consider:
Compatibility: Ensure tools align with your language, platform, and project requirements.
Functionality: Look for tools with features like code editing, debugging, version control, testing, and deployment.
Ease of Use: Opt for user-friendly interfaces and supportive communities for smooth coding.
Integration: Seek tools seamlessly blend with your existing environment and streamline workflow.
Performance: Prioritize tools with speed, stability, and efficient resource usage.
Scalability: Choose tools that can handle larger projects and support team collaboration.
Community and Support: Join active communities and access comprehensive documentation for assistance.
Cost: Consider the value and budget-friendliness of tools and licenses.
Security: Ensure tools have robust code, data, and infrastructure security features.
Longevity and Support: Select tools from reputable vendors offering consistent updates and responsive support.
With these factors in mind, embark on your coding adventure armed with the perfect tools for success!
Why choose TECHVIFY as your Software Development services partner?
Experience improved outcomes without wasting time. We provide the opportunity to have your dedicated tech team in Vietnam, eliminating concerns about offshore HR processes like recruitment, onboarding, benefits, payroll, and more.
Access a broader talent pool
Through offshore development, work progresses simultaneously, resulting in quicker completion and higher productivity.
Innovation and top-notch quality
Diverse and skilled teams consistently deliver innovative, world-class solutions regardless of the project.
Streamlined business operations
Entrusting IT to experts allows you to focus on vital business activities such as marketing and sales.
Utilize reduced labor costs (pay, recruitment, benefits) and save on infrastructure expenses (office rent, maintenance, internet, etc.).
Check out more about Software Development services at TECHVIFY at our website: TECHVIFY Software
No tags for this post.
Related Topics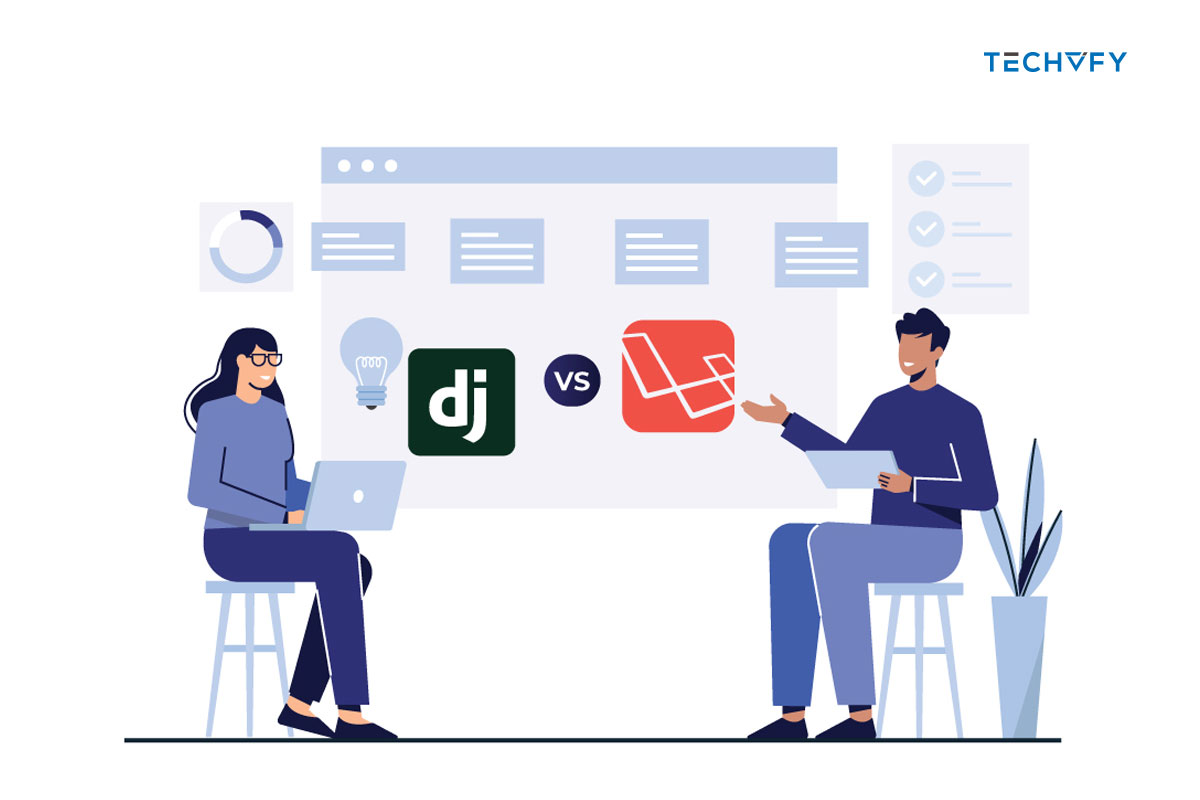 Django vs Laravel – A Detailed Performance Breakdown
In development, frameworks act like helpful tools, making tasks simpler and more consistent. Every coding language usually has such a tool to make things smoother. Both Django and Laravel are top recommendations for their respective languages. Now, let's explore Django vs Laravel, which is your perfect choice. I. Understanding Django and Laravel 1. Django Crafted in Python, Django is a framework that helps create digital projects quickly and efficiently. With built-in tools for the SQLite database, it's adaptable, scalable, and secure. Consider setting up a digital library, a social hub, or an information site. Django has got you covered. It…
02 October, 2023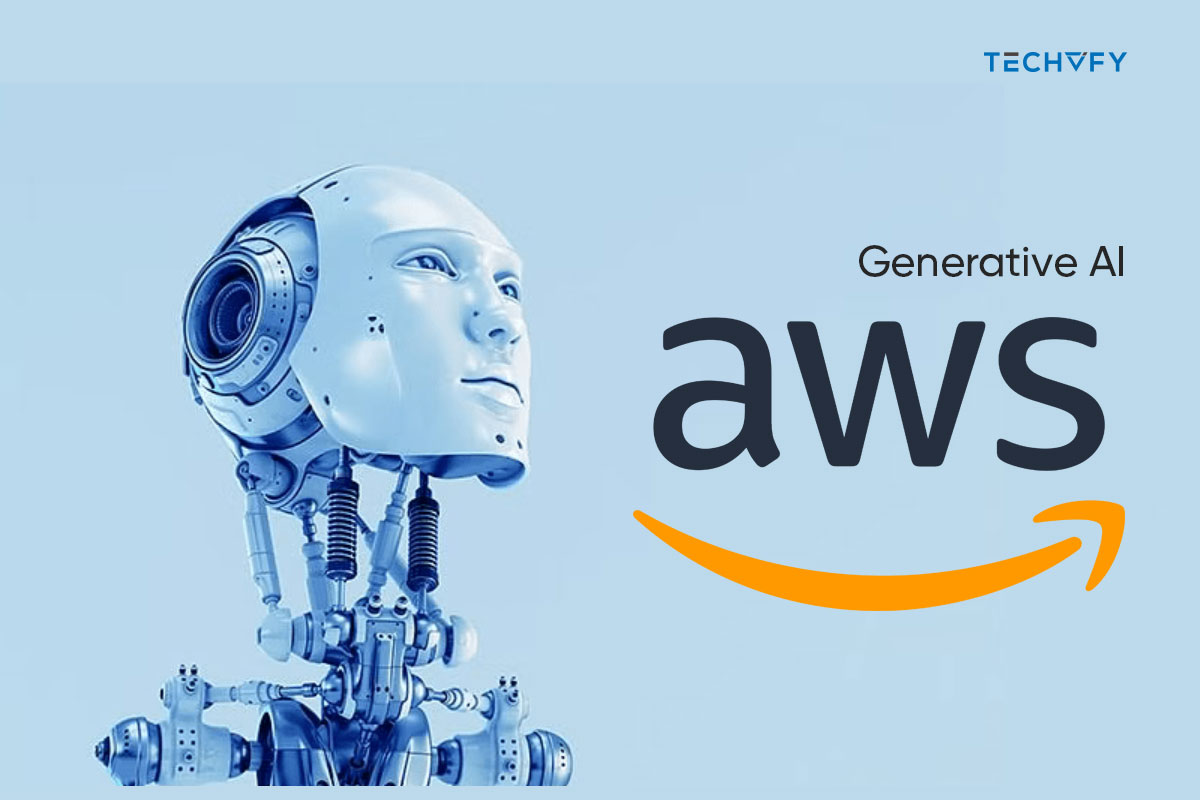 Unraveling the Power of Generative AI on AWS
Curious about generative AI on Amazon Web Services (AWS)? Our latest article breaks it down, showcasing the tools AWS offers and how they're shaping the future of AI-driven projects. Dive in to get a clear, tech-savvy perspective on making the most of AWS's capabilities for your generative AI endeavors. I. Generative AI on AWS in Brief If you've been keeping tabs on the latest technological advancements, you've likely come across the term "generative AI." At its core, generative AI refers to advanced algorithms that allow machines to create, design, and simulate entirely new content. That means they're not just processing…
02 October, 2023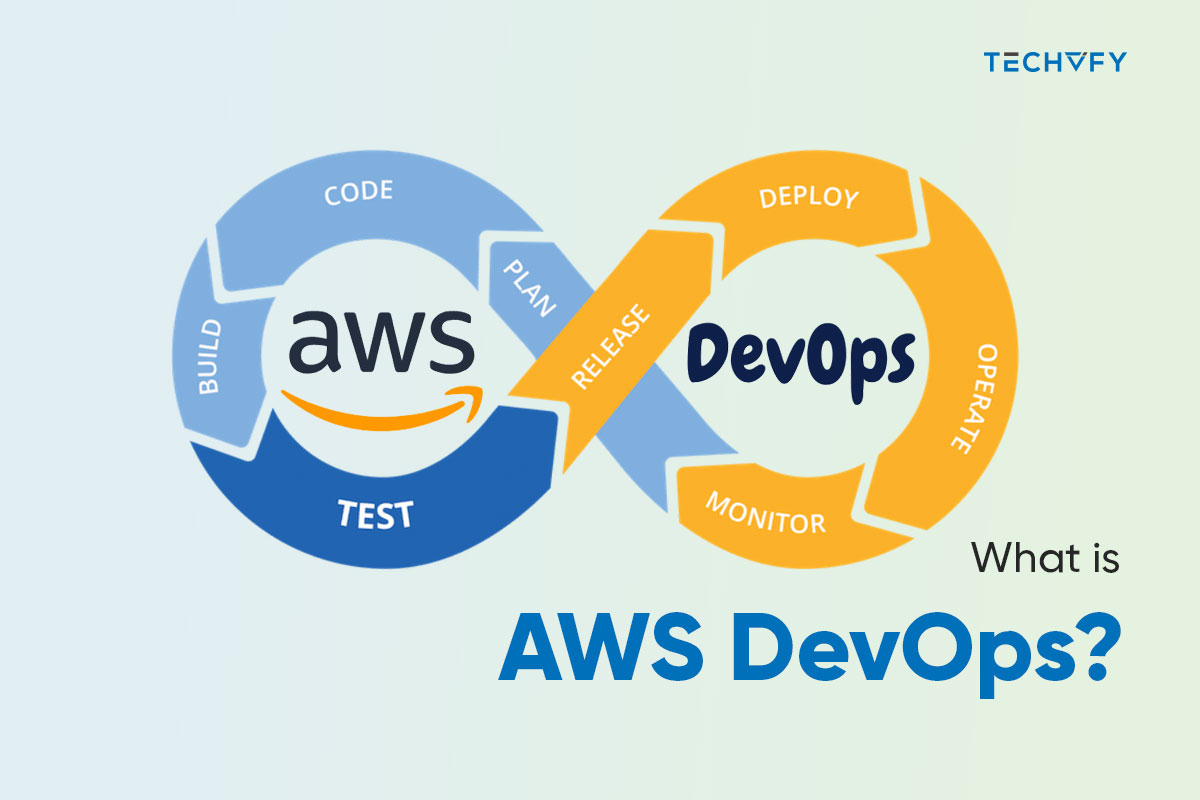 What is AWS DevOps? All You Need to Know
Speed, quality, and security are paramount in today's dynamic software landscape. According to AWS and Strongdm, with a staggering 24 times reduction in deployment failures and three times faster feature delivery, AWS DevOps is the transformative force behind these achievements. This article will explore the core of AWS DevOps, including its basis, services, tools, and best practices. I. What is AWS DevOps? AWS DevOps is Amazon's solution for applying the DevOps methodology utilizing its cloud platform and specialized tools and services. It provides capabilities that help organizations automate and streamline their software development and delivery processes. II. Importance of AWS…
29 September, 2023