Today, the number of software development companies is increasing rapidly in quality and quantity. Vietnam is also known as a powerhouse in IT outsourcing services. Vietnam's software industry has a strong transition from outsourcing to creativity.  
To choose reputable units as IT partners or workplaces, you need to know about the top companies in this IT field. In this article, TECHVIFY will introduce the best software development companies in Vietnam for your reference!   
Why choose Vietnam software development companies?
IT outsourcing services are increasingly developing and dominating in Vietnam. So why is IT outsourcing so popular? Let's find out the benefits that this type of service brings below!
Tech Talent Pool
The headquarter company can access a big talent pool at fair prices. They have high-quality expertise in software development for your targeted customers. IT outsourcing companies in Vietnam are typical for flexibility, exceptionally specialized skills, and experience. Moreover, they strictly obey the project timeline and ensure to accomplish tasks on time.
Culture & Good Communication
Culture and good communication are critical factors when working with an outsourcing company in Vietnam or elsewhere. The company's culture has to be a good fit for your team, and their working style should suit your own. These factors will directly affect communication between parties, productivity, and the final result of your project.
Cost Effective
While the cost of living is lower, Vietnam has a large pool of highly skilled software developers. Things mean that salaries, office rents, and other expenses are lower, allowing the companies to charge less for their services. So, software development companies in Vietnam can offer high-quality services at a lower cost than in other countries, like the United States, Canada, or Western Europe.  
When you hire offshore developers in Vietnam, you don't have to spend much money on recruiting, training, buying equipment and machinery, and paying salaries, not to mention whether the candidate has enough expertise to carry out the project.
Top 10 software development companies in Vietnam
TECHVIFY Software
TECHVIFY Software is one of the leading software development companies in Vietnam. It has been established for a long time, with many clients from Japan, Singapore, and Australia… as well as several essential projects and brands.
With the mission of "Providing the most innovative & optimal technology solutions, using high-tech tools and technologies, frameworks, and languages for delivering high-quality projects to customers.", TECHVIFY Software is quite confident in its abilities.
The current success of TECHVIFY may be mainly attributed to its team of more than 500 devoted and competent developers. We are located in Ha Noi & Da Nang, Vietnam, and have branch offices in Japan.
In addition to solid expertise and experience, TECHVIFY Software offers various IT outsourcing services, including Custom software development, Web Application & Mobile App Development, QA, and testing services.
Technologies: NET/C#, C++, Java, Swift, React.js, Node.js,Vue.js, Golang, PHP, JavaScript, Python, Angular.Js, Xamarin, Flutter, and more.
Furthermore, the company has a strong track record of delivering over 80 successful projects on time and within budget. Therefore, TECHVIFY Software is a good option for your projects.
Kyanon Digital
Kyanon Digital is a leading technology company based in Vietnam, offering world-class digital solutions with an agile approach. Founded in 2012, the company has 10+ years of experience in consulting and software engineering, working with clients across various sectors such as Retail, FMCG, Manufacturing, BFSI, and Logistics.
With over 300 employees and 3 offices in Vietnam and Singapore, Kyanon Digital has become a trusted partner of many leading corporations, such as Starbucks, Unilever, Central Retail, and Asia Commercial Bank.
Kyanon Digital provides services, including Digital Consulting, Digital Innovation, Digital Operations, and Digital Ventures, to help clients achieve their digital transformation goals and drive growth.
KMS Technology
KMS Technology is an American company established in 2009, focusing on services related to software development, consulting, and implementing technology solutions, as well as start-up and business investment. KMS Technology's Vietnam branch is located in Ho Chi Minh City. At the same time, KMS Technology also received many prestigious awards in operation. Some outstanding services of KMS Technology include mobile & web apps and commercial website design.
NashTech Vietnam
The first office was established in 2000, and now, NashTech has owned a staff of about 2,000 employees operating technology in Vietnam. Over the past 20 years, NashTech outsourcing company has always been one of the leading companies in technology.
The company contributes to improving Vietnam's position on the world technology map. Along with a staff of highly qualified and professional skills and enthusiasm for the profession, NashTech always wants to meet all customers' needs and constantly strives to promote the construction of a public community. Vietnam's information technology is developing sustainably.
FPT Software
FPT Software is a member of FPT Group, established in 1999 with the goal of becoming the globally leading technology and IT services & solutions provider.
After 24 years of construction and development, FPT Software has become Vietnam's largest software development company, with over 20,000 employees and many branches in the US, Japan, France, and Singapore…
CMC Global
CMC Global is a global software development company with over 25 years of experience. The enterprise has more than 12 subsidiaries in many different countries worldwide and successfully undertakes many large projects with foreign partners. The company provides various outsourcing services and system integration… in many other industries, such as education, insurance, electricity, and tax… 
S3CORP
S3 Corporation (S3) was founded in 2007 in Ho Chi Minh City, Vietnam. This software company provides a full range of software development services, from product verification and software product development to automation testing. With a scalable pool of over 200 employees, S3CORP has delivered high-quality and value processes. Outsourcing teams of software engineers use Scrum, XP, and other agile frameworks, as well as different agile methodologies like Kanban, TDD, BDD, and DevOps.  
Orient Software
Orient Software is a software developer based in Ho Chi Minh, Vietnam. Established in 2005, the company has positioned itself at the top of the industry, thanks to our experienced staff's dedication to addressing our client's needs and delivering quality software solutions that match industry standards.
Saigon technology
They have 10 years of experience serving global clients with over 350 developers. The company offers clients a wide range of software solutions worldwide for the banking, healthcare, and retail industries.
Rikkeisoft
Rikkeisoft is one of the leading software companies in Vietnam in software production, especially web and smartphone applications. It is working for 100% of Japanese customers. The company was established in 2012 and is headquartered in Hanoi, Vietnam.
Since its establishment, Rikkeisoft has always strived to create innovative products of good quality dedicated to the development of society. Our mission is to build a better life through mobile and the Internet. Rikkeisoft's vision is to become one of the largest companies in Vietnam in the smartphone, web, and mobile sectors in the next five years.
Why choose TECHVIFY Software for your projects
Experience
When it comes to custom software development, experience is always the key. TECHVIFY's experts have a lot of related experience in the field, and they can handle complex projects. Furthermore, with a rigorous recruitment process, the staff have expertise in the specific programming languages or platforms you need.
Resources
TECHVIFY Software is committed to hiring the most talented individuals in Information Technology and providing them with ongoing professional growth and career development opportunities. Our employee members are passionate about technology and equally dedicated to their work.
High quality
When you choose TECHVIFY Software company, you can be assured of getting high-quality work done. The company provides tech talent teams with expertise and is highly committed to deadlines and results.  
Cost
Of course, the cost is always essential when hiring any service. We are proud to be one of the most affordable software outsourcing companies in the Vietnam market. TECHVIFY Software ensures that your company also gets good value for your money.
Last word
These are the top 10 software development companies in Vietnam that we would like to recommend to you. If you want to ensure that your project has a good result, consider hiring any of these companies. They have much experience and expertise and can easily handle complex tasks.
Furthermore, they have extensive resources to support your project, and their culture and working style suits your team.
Lastly, don't forget to consider the cost; these companies offer competitive prices without compromising quality. I believe your business is ready to outsource your projects to Vietnam.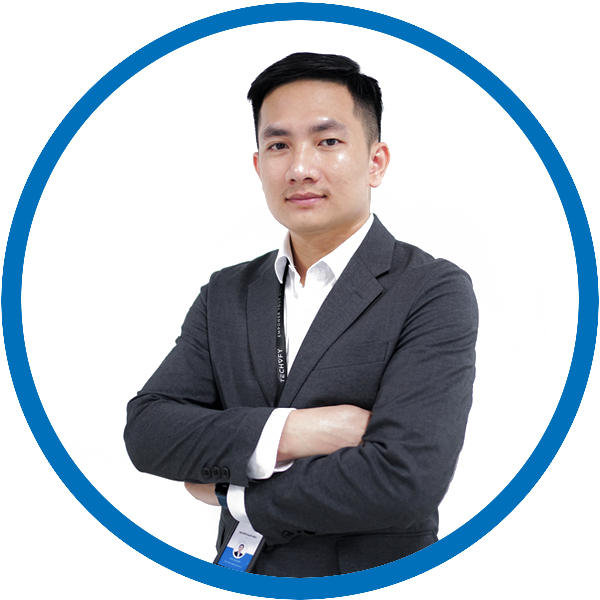 As CEO of Techvify, a top-class software outsourcing company based in Vietnam, I focus on pursuing my passion for digital innovation. Understanding the customer's pain points to consolidate, manage and harvest with the most satisfactory results is what brings the project to success.