Blossom Up – Happy Vietnamese Women's Day 2022
02 December, 2022
Recently, a series of events to celebrate Vietnamese Women's Day on October 20 was held at TECHVIFY with many meaningful activities.
The event was themed "BLOSSOM UP — HAPPY VIETNAMESE WOMEN'S DAY," and the message to the TECHVIFY women was: "Let us always be cheerful, beautiful, and shining like blooming flowers." Not only for today but for all the days to come.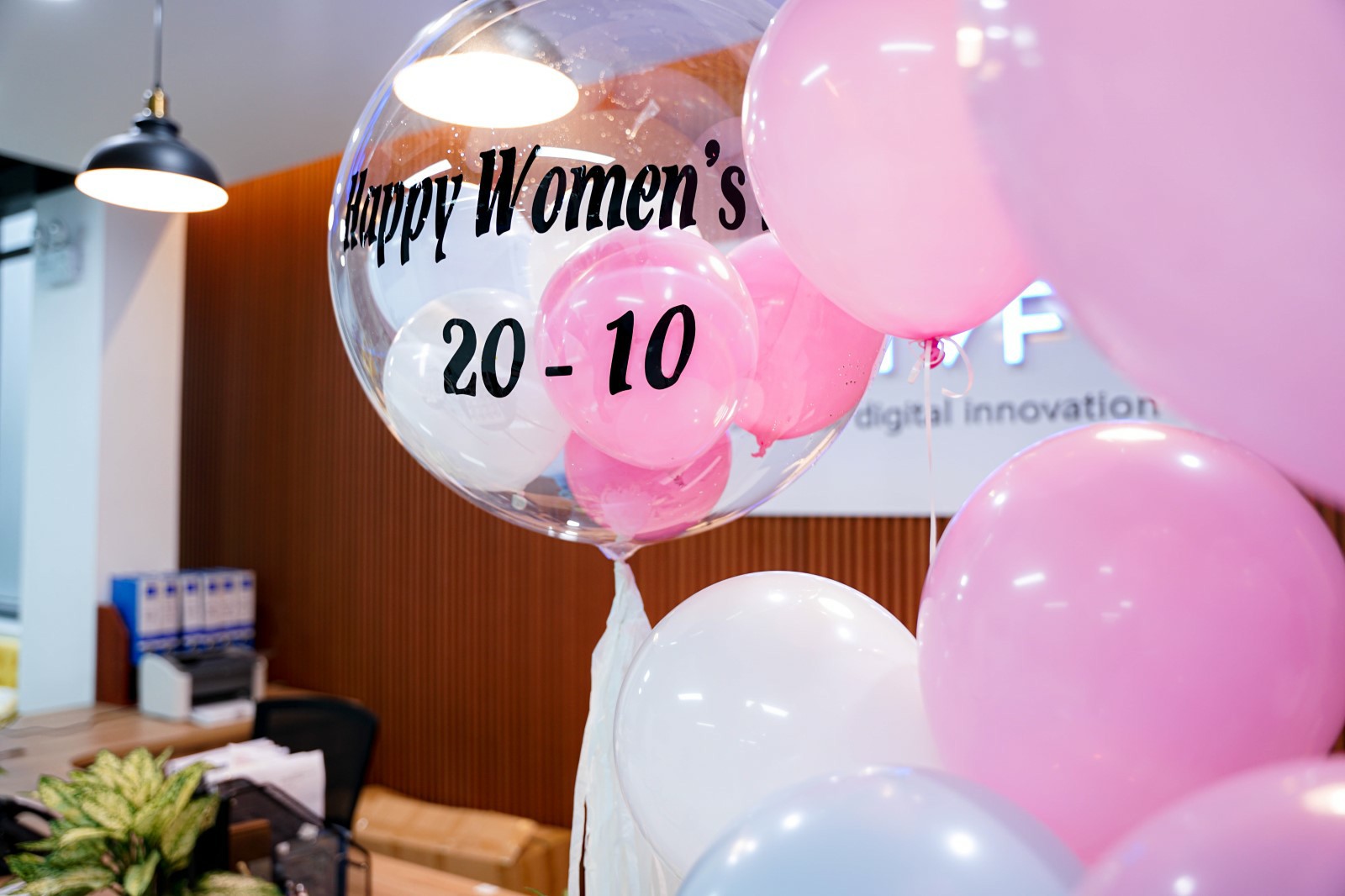 Opening activities to celebrate October 20 at TECHVIFY included a sweet gift-giving ceremony by TECHVIFY's males for females. As soon as walking into the office, our gorgeous girls received lovely cupcakes with loving wishes.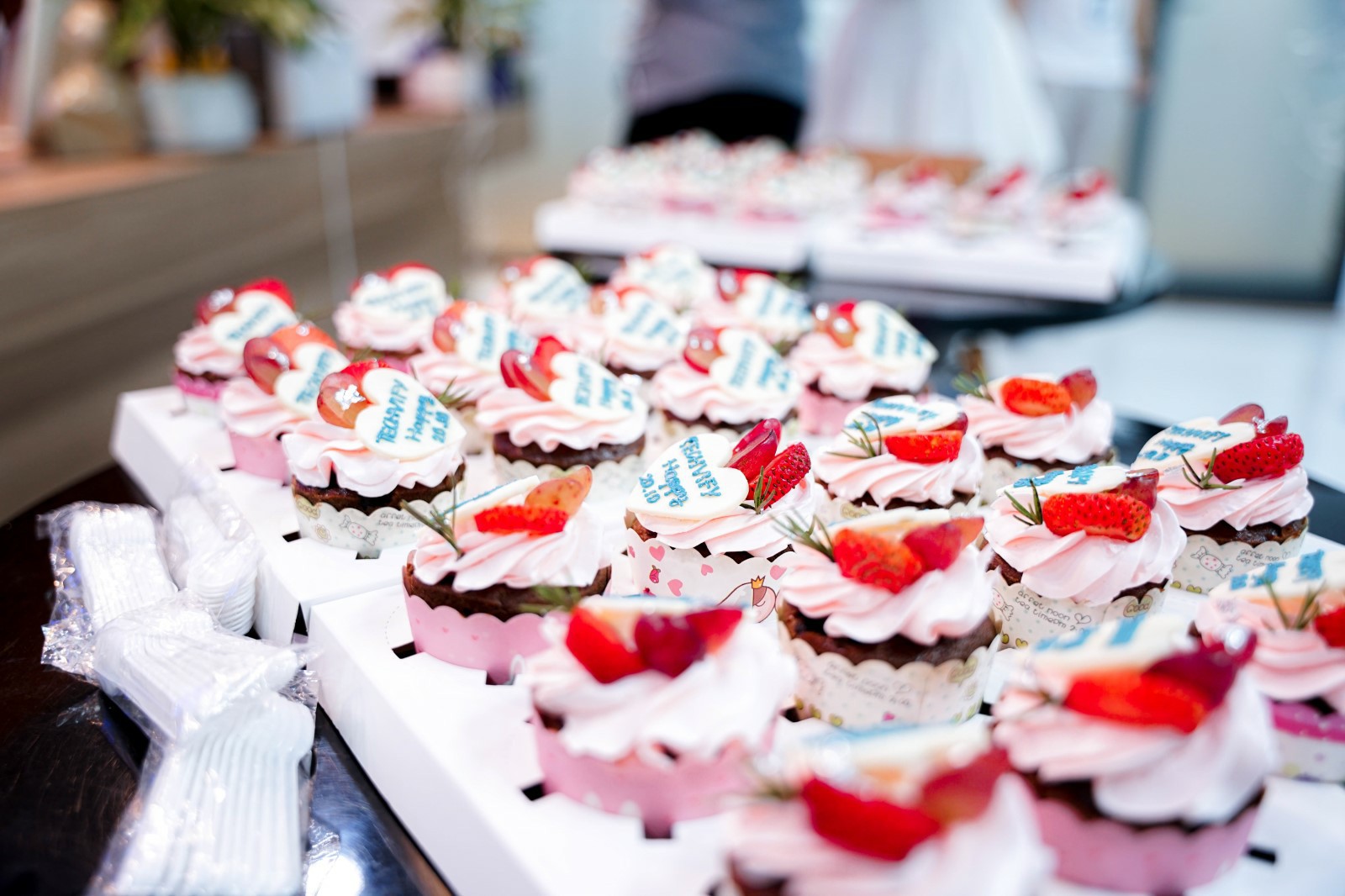 We also see that the boys of TECHVIFY were quiet and cold outside, but the small gifts they prepared or the loving wishes they sent showed us another sweet side inside.
Although it was raining and cold, the male Techvifers still came very early to prepare everything for the female colleagues. The smiles on the lips of girls at TECHVIFY today partly reflected the success of TECHVIFY's October 20 welcome event.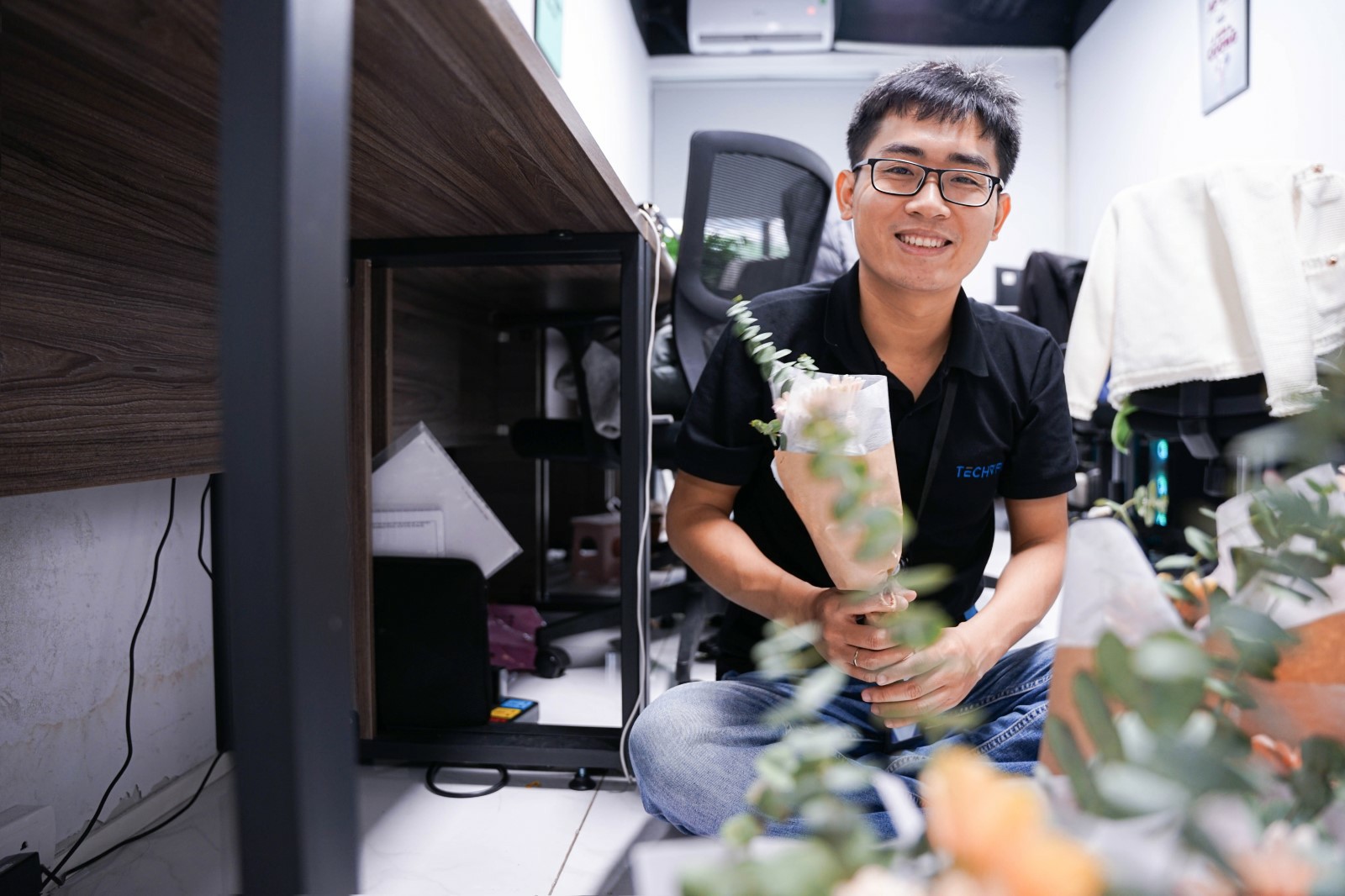 At the end of the program, the pretty "ladies" at TECHVIFY were happy when they received lots of fabulous flowers and meaningful gifts. They also did not forget to thank our "gentlemen" at the company. 
From the depths of our hearts, let's each take the most solemn place to keep our love, respect, and gratitude for the woman we love. Wish "half of the world" will always be strong and beautiful in the eyes of "the other half of the world."
Some recap pictures from the event: 
No tags for this post.
Related Topics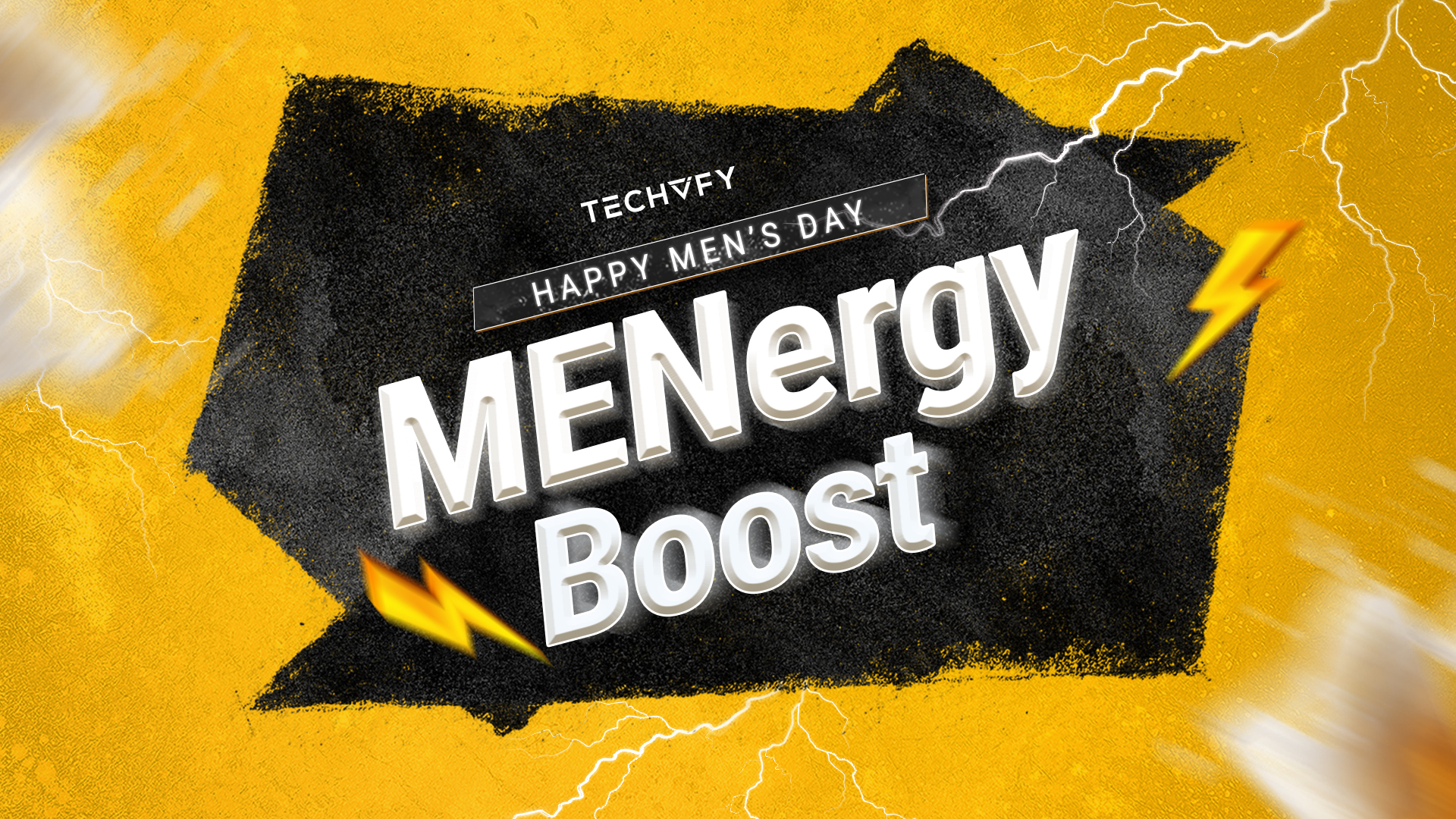 Extraordinary things only available at Men's Day 2023: MENergy Boost
Last Thursday – November 16, TECHVIFY was pleased to organize the Men's Day 2023 event with the theme "MENergy Boost". To honor the youth, enthusiasm and creativity of male employees at TECHVIFY, the event brings energy drinks for productive morning work, good luck wishes, and exciting games. It has attracted more than 100 Techvifers to attend the event. From early morning, the women colleagues prepared surprises for the men at TECHVIFY. At exactly 8:30 a.m., coffee cups and loving messages were ready in front of the reception desk, combined with bunches of yellow and white balloons decorated around the office….
17 November, 2023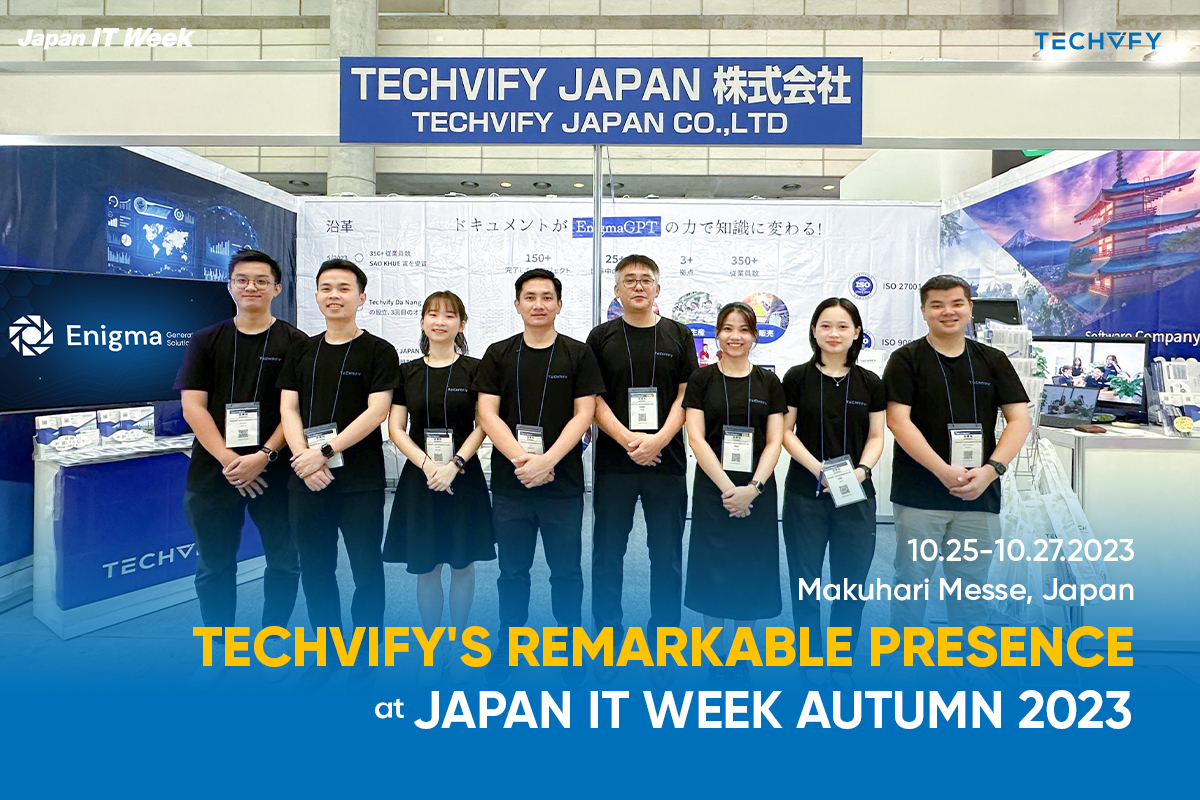 TECHVIFY's Remarkable Presence at Japan IT Week
Japan IT Week Autumn 2023 was held from October 25 to 27 to 29, 2023, at Makuhari Messe in Chiba, Japan. It attracted more than 1,000 exhibitors and 50,000 visitors from various industries and sectors, such as AI, IoT, cloud, security, big data, blockchain, and more. It was a great opportunity for TECHVIFY Japan to network with potential customers, partners, and investors, as well as to learn from the latest trends and innovations in the IT field. TECHVIFY is excited to share our experience at Japan IT Week Autumn, the largest IT trade show in Japan. Here are some remarkable…
01 November, 2023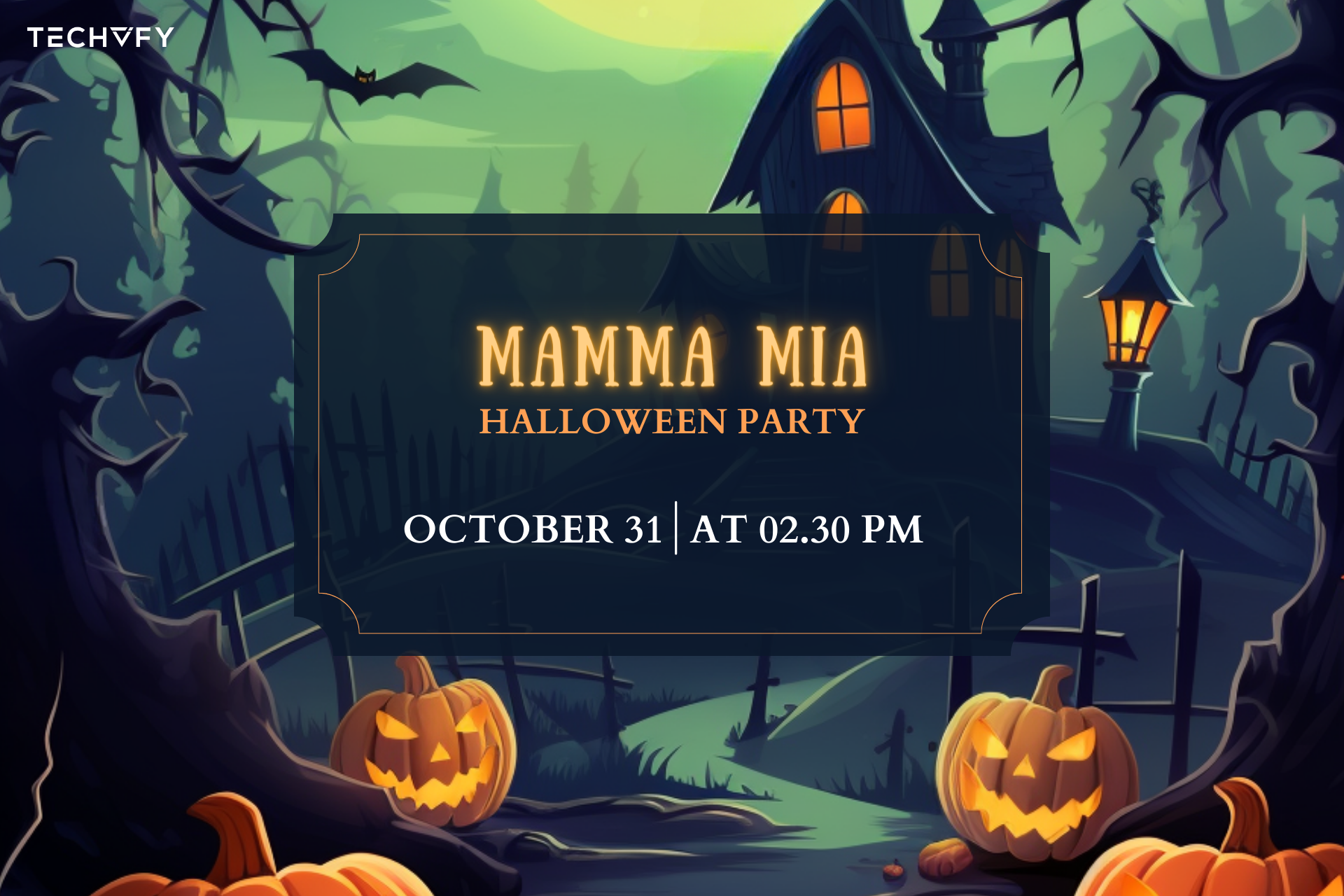 Halloween 2023: Mamma Mia and the Surprises
On October 31, TECHVIFY organized a Halloween 2023 program with the theme "Mamma Mia" to create an exciting atmosphere and surprises for its employees. In this event, "the Messengers from hell" visited each department and delivered refreshing drinks with special and meaningful messages to the employees. "Mamma Mia" is Italian and means "oh my god," expressing surprise at unexpected events or phenomena in life. The Halloween 2023 event was named after this expression to bring an element of surprise to all TECHVIFY staff. Four "devils from the Land of Spirits" named Hugh LK, Nguyen Tuan Anh, Teddy Nguyen, and YuTa…
31 October, 2023