Custom Software Development: Definition and Process
19 August, 2020
Custom Software Development Definition
Custom software development is the process of designing applications with the purpose of addressing the need of a specific user or group of users within an organization. It differs from traditional or commercial off-the-shelf software, which is typically developed for general use. For example, a custom software piece is designed to satisfy a specific set of needs as below:
A field service equipment maintenance program for a manufacturer or
An online app designed for the company's and its customer's unique requirements.
Let's dive into a practical instance of TECHVIFY as the case of building a mobile app for the biggest telecom company in Vietnam. TECHVIFY is responsible for building the application to satisfy the entertainment requirements of this company as well as building additional features such as chatting, listening to music, playing games, transferring gifts, etc.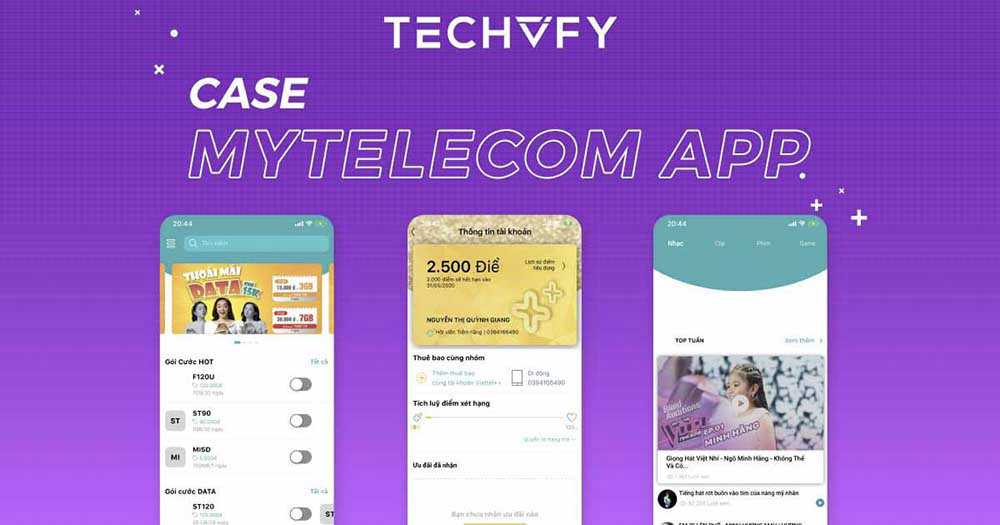 How salient is custom software development in the digital transformation adventure of a business? Let's discover with us the subsequent part!
Learn more about:

Best Tools for Software Development
Why is custom software development important?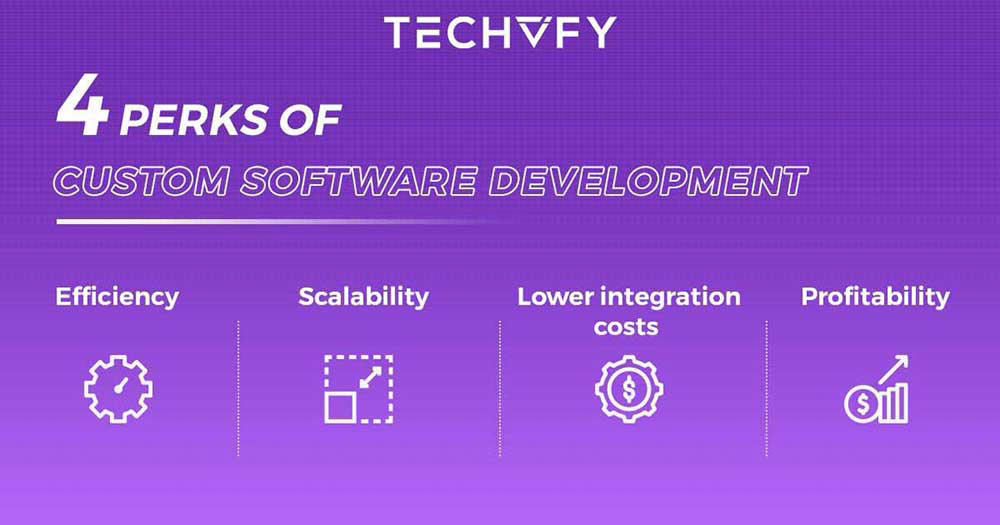 Compared to a commercial off-the-shelf software product, a custom piece has 4 benefits:
Efficiency: The process would be speedier and more productive with the support of custom services instead of tinkering with or modifying commercial applications.
Scalability: You can own a complete version of the custom software and without incurring costs by paying subscription or royalty fees. Designers and developers can access further needs as part of their requirements which then can be combined with the applications.
Lower integration costs: The commercial off-the-shelf application might not fit the existing and legacy system or not. Customized products, on the other hand, will answer this question without incurring any additional investment to the organization.
Profitability: The business can earn more profit by means of licensing or selling it to other organizations depending on the terms and conditions of the projects.
Custom Software Development Process at TECHVIFY
A customized project would move through the familiar steps of requirements gathering, code construction, testing, and deployment and apply the same methodologies, like Agile, DevOps, or Water Fall as any other software project. TECHVIFY starts with your business from scratch to discover your requirement and proceed with your case following the sequential process as shown below.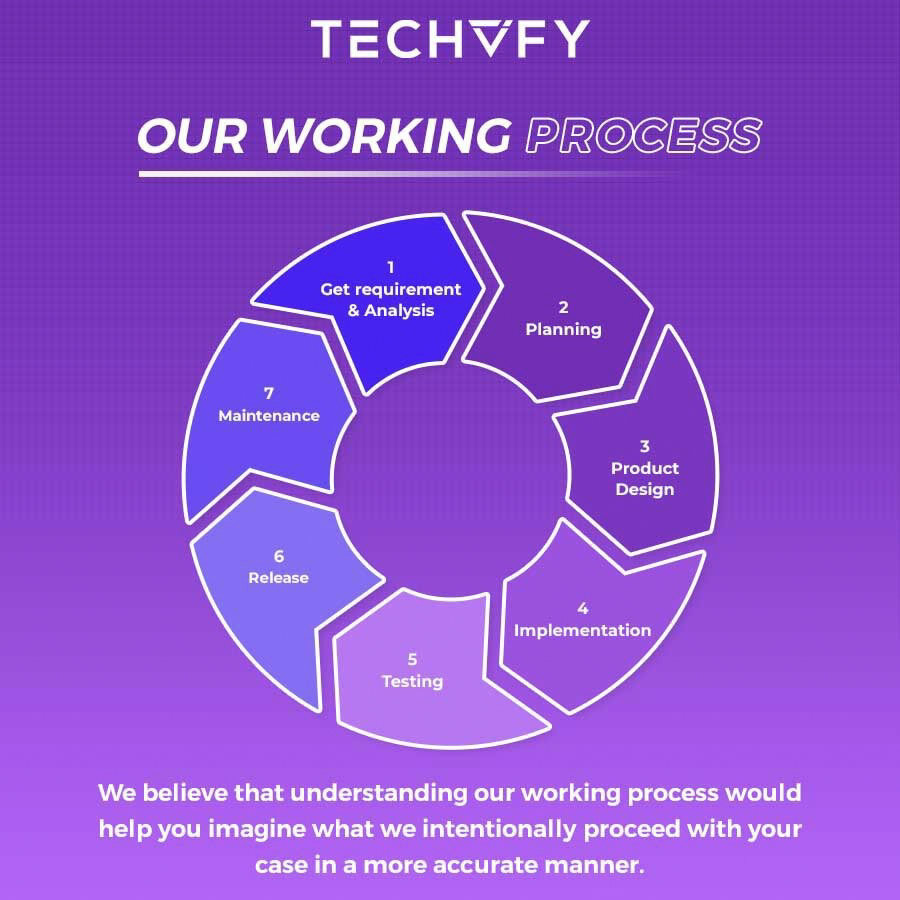 Techvify's custom solutions
We promise a young and dedicated team that goes beyond its limits to transform your idea into reality. Our offerings consist of mobile and web app development which is tailor-made to your requirements. Would you like to increase your profit? Learn more about custom software development services.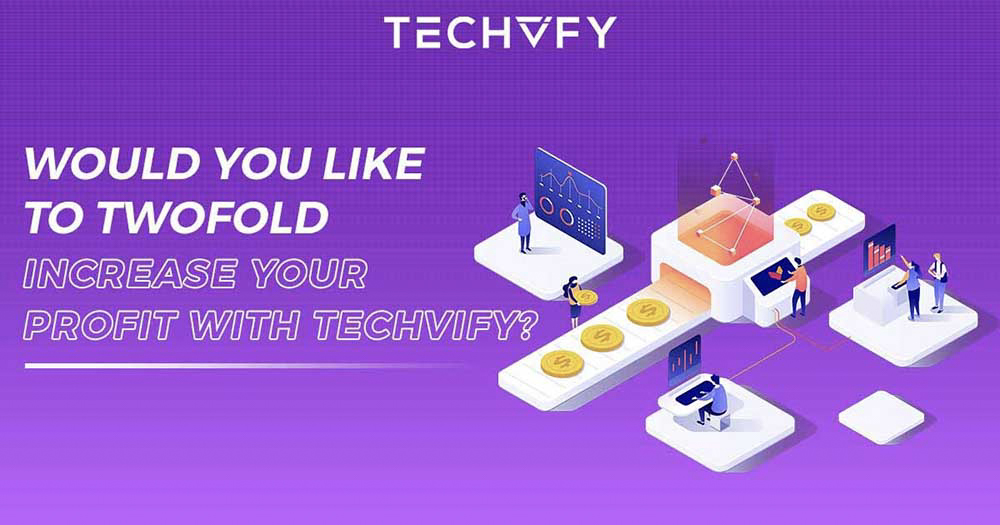 No tags for this post.
Related Topics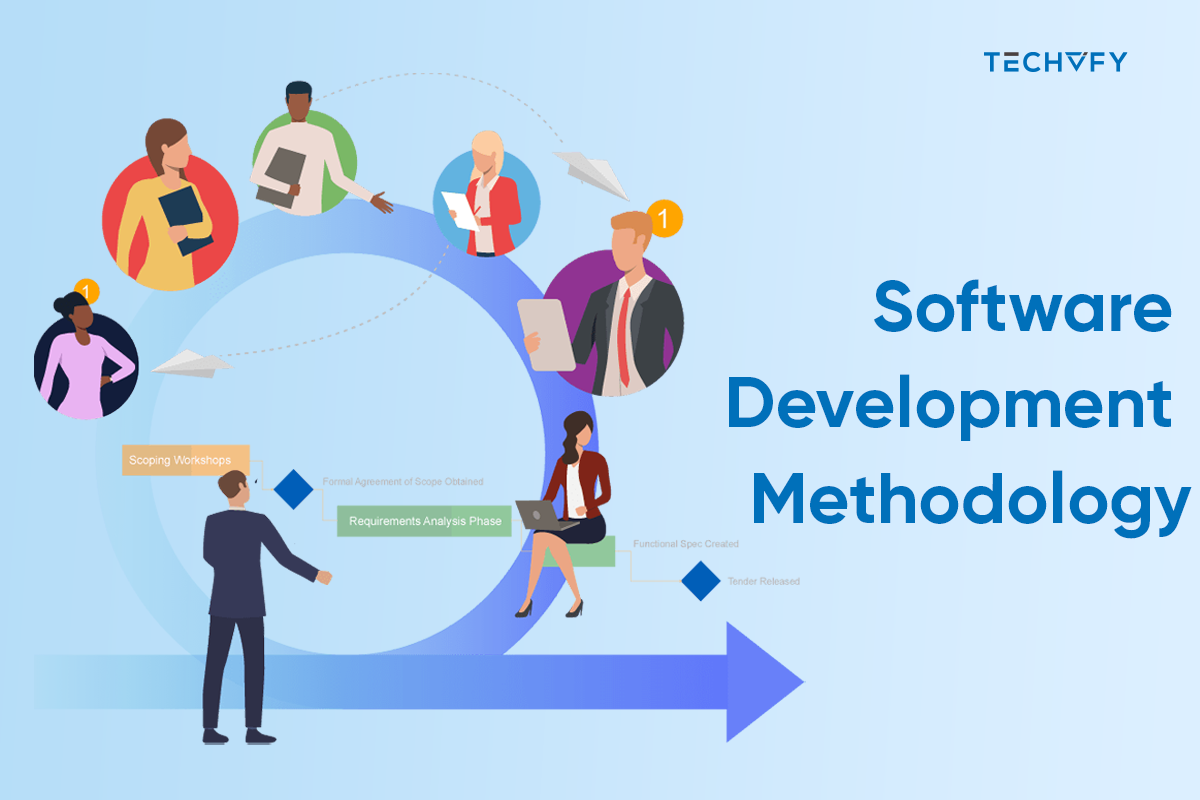 Understand Software Development Methodology and Select the Best one for Success 
Software development methodologies are crucial in the creation of software. Companies specializing in custom software development employ various methodologies in their regular activities. Each methodology comes with its own set of pros and cons. Essentially, these methodologies aim to ensure efficient software development that aligns with specific project needs. In this article, TECHVIFY will help you understand more about software development process methodologies, and choose the best methodology for specific software development needs. What are software development methodologies? A software development methodology is a framework for creating, implementing, and testing software. These methodologies provide a straightforward, step-by-step process that guides…
08 December, 2023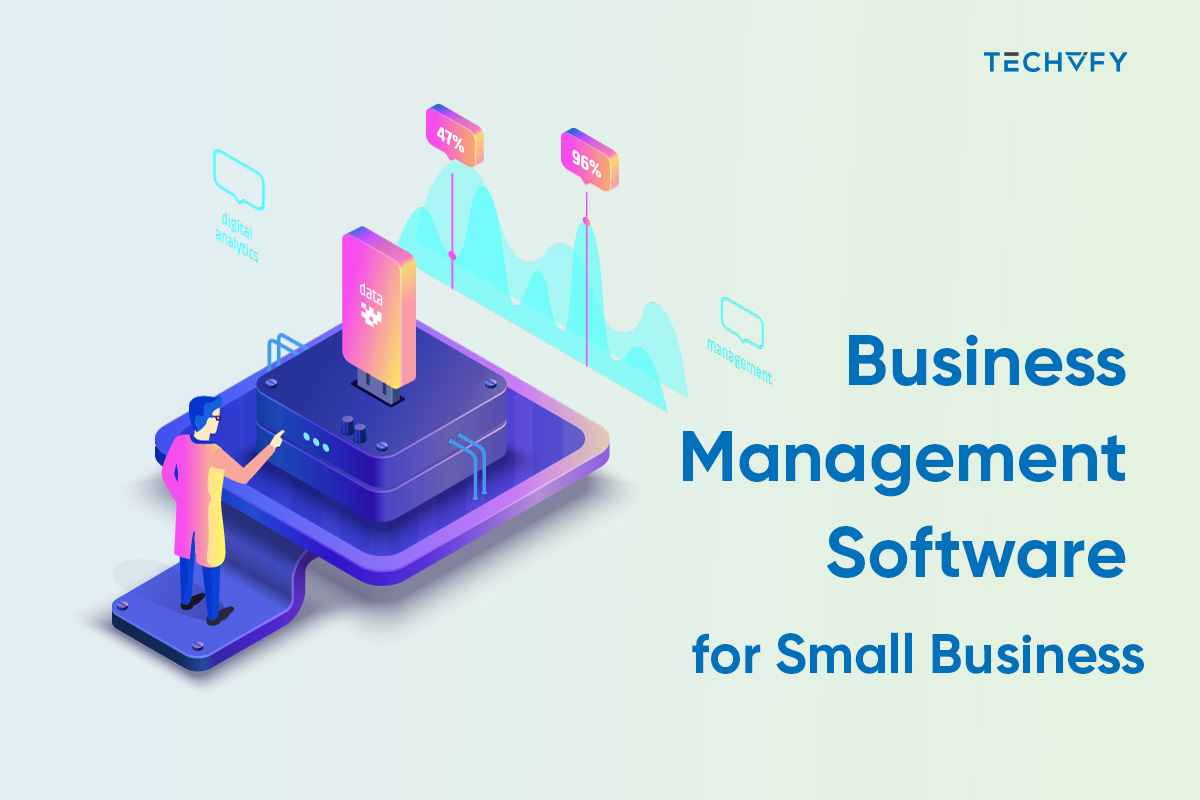 Business Management Software for Small Business: Updated 2024 
Small businesses need help in today's dynamic business environment, from managing finances and inventory to streamlining operations and cultivating strong client relationships. They typically use business management software tools designed to streamline processes, increase productivity, and spur growth—to address these issues effectively. This article profoundly explores the world of business management software for small businesses, examining its benefits in detail and showcasing some excellent options for small enterprises. I. What is Business Management Software? Business management software is a set of tools and programs to help businesses organize, streamline, and optimize their daily operations. It includes numerous integrated applications covering…
07 December, 2023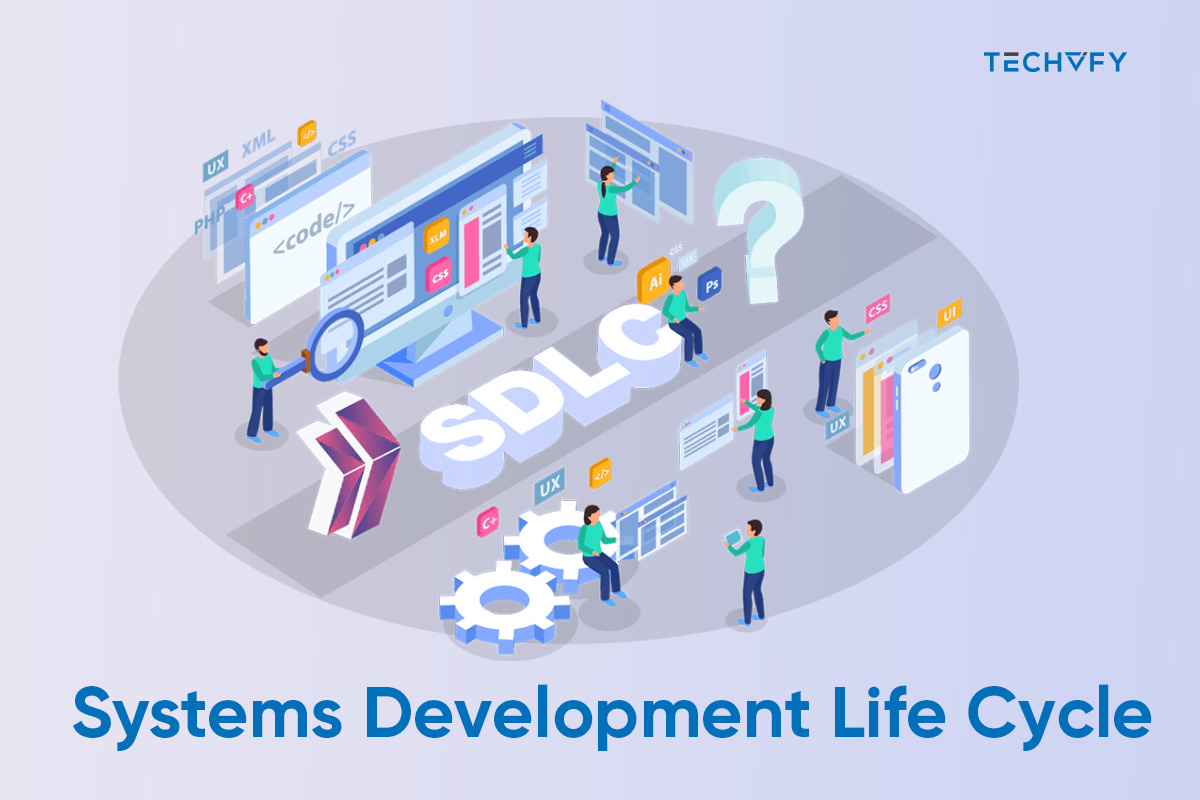 Systems Development Life Cycle: 7 Phases And 6 Basic Methods   
Innovative software solutions are in high demand in the constantly changing digital landscape. Companies in all sectors are adopting technology to improve customer experiences, expedite processes, and obtain a competitive advantage. However, creating excellent software that satisfies particular business requirements requires a systematic and defined approach. The System Development Life Cycle (SDLC), which offers a framework to guarantee projects get carried out in an orderly and effective manner, becomes apparent as a vital tool for managing the complexities of software development.     In this article, TECHVIFY will answer "What is SDLC?" and discuss its advantages, seven stages, and six methods for…
06 December, 2023